Klint Marketing is Full Service International Marketing Agency That Works With All Sizes of Companies
Klint is the Danish word for "Cliff"
We believe in our process. We build you up to jumping off point.
Fly on your own or work with us to fly together.
Too many agencies work on endless retainers. We want to help you build scale and work together for long term growth.
Taylor Ryan is an accomplished entrepreneur, keynote speaker, and growth-hacker.
Originally from Washington DC, now living in Copenhagen, Denmark for over 5 years.
6x Start-up Founder
13 Years of Digital Marketing Experience
Over the past 5 years, Taylor has built and run the digital marketing departments of some of Denmark's fastest-growing startups.
Taylor is an angel investor and advisor to numerous tech startups around Copenhagen.
Recently, Taylor was a finalist for Ecosystem Hero of the Year for Denmark (NordicStartupAwards).
Often described as the "best growth-hacker in Denmark," Taylor runs workshops and keynotes on subjects ranging from marketing tech stacks to corporate innovation.
His latest venture is organizing Growth Secrets, a free growth-hacking event series for Copenhagen's startup community, and online training courses.
We want to help companies both large and small find their true potential. If projects take too long to get off the ground, companies fail.
We've built systems, tools, and processes to streamline growth so you don't have to make expensive mistakes.
We love the processes of testing, human behavior, and the tools that make them go. Let's work together to make something really great.
How Did Klint Get Started?
The CEO, Taylor Ryan worked through numerous start-ups of his own before moving the Denmark. One of the biggest challenges he encountered was a lack of automation and use of technical marketing in most companies.
"The evolution of marketing is progressing at break-neck speed. Using traditional processes isn't cutting it these days."
Blending psychology with tools and proven growth models changes the entire game. Too many agencies are relying on outdated techniques to grow their client's businesses. Why shouldn't you be both creative and technical?
After seeing first hand the gap between theory and experience, Taylor set out to build a creative agency that also focused on data driven results.
The early days were tough. But Klint is continuing to grow despite a recession brought on by a pandemic and not being native to Denmark.
We want to grow companies that value data and creativity. Our purpose is to grow and scale companies that want to change the world.
We're set on breaking the existing model of "creative agencies." We want to show how you ben both creative and data driven.
Improving the ecosystem as a whole by setting a new standard when it comes to digital marketing.
What is the future of Klint?
In the short term, we're eager to work with new and interesting companies from all over the world. We believe that growth-hacking with creative angles will be the standard in the future.
Development of Standalone Solutions
 We're constantly improving our own processes and in the course of developing various "out of the box" solutions to eventually sell as standalone digital products.
Think of it as rapid innovation meets real world applications. This is in-part why we combine so many skill sets within our team.
Training, Workshops, and Courses
In order to make the biggest impact, we need to reach a larger audience and provide value. Our goal is to propel Growth-Hacking Masterclasses and Growth Secrets training into a large scale course.
The material broken into templates and training videos made for beginner, intermediate, and expert marketers to elevate their market value.
The Team At Klint Marketing
We're a diverse, passionate, and international team of growth marketers.
Our in-house awarding winning team represents 12 countries and a wide range of skills.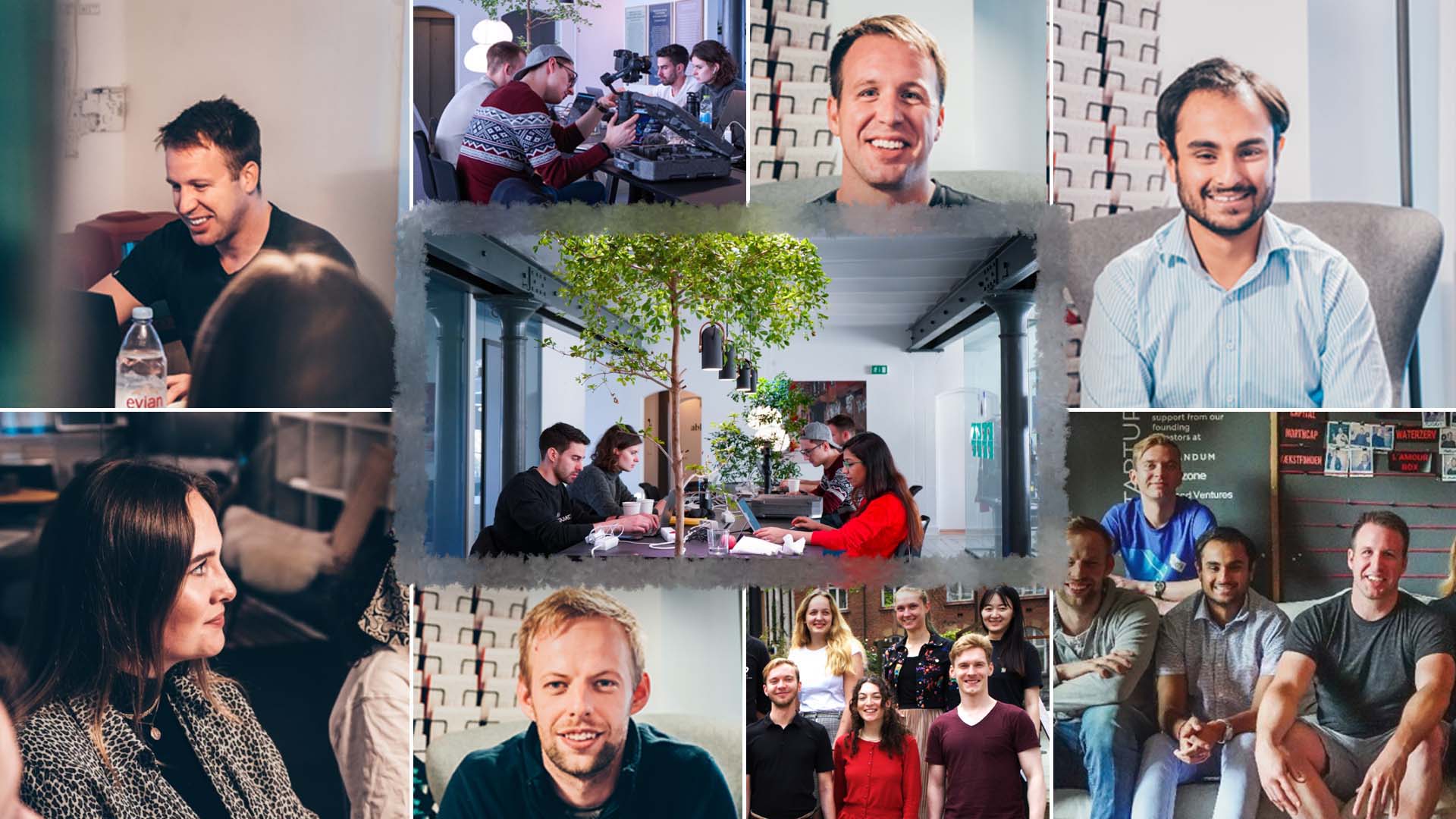 The best growth-hackers learn by doing
Klint Marketing was established in 2019. We bring over 25 years of experience to the table in a variety of industries and specializations.
We're a blend of marketers with a focus on creative growth mixed with data-driven decisions.
What would happen if you crossed a creative marketer with a technical marketer? Work with us and find out.
Want to join us? We're always looking for new talents. Check out our latest job openings
Denmark is #6
On The Global Entrepreneurship Index
Denmark is #2
For Happiest Countries in the World in 2019 
Top 5 in the World
for Higher Education
Top in the World
Biking City in 2019
Denmark Invest the MOST
per capital
In Education
Denmark is #6
On The Global Entrepreneurship Index
Denmark is #2
For Happiest Countries in the World in 2019 
Top 5 in the World
for Higher Education
Top in the World
Biking City in 2019
Denmark Invest the MOST
per capital
In Education
NOT SURE HOW IT WORKS?
Each new client is different and we take a unique approach. We evaluate companies' long term and short term growth potential. Your business might require a tailored approach. We want to work with you.
Get in touch and let us explain how our methods will work with your business model.