Creative Writing Services
Just like compliments, content will get you everywhere.
Did you know that the highest ranking content these days is actually 2000+ words?
Google has determined that if you're covering a topic in more depth you're going to rank better.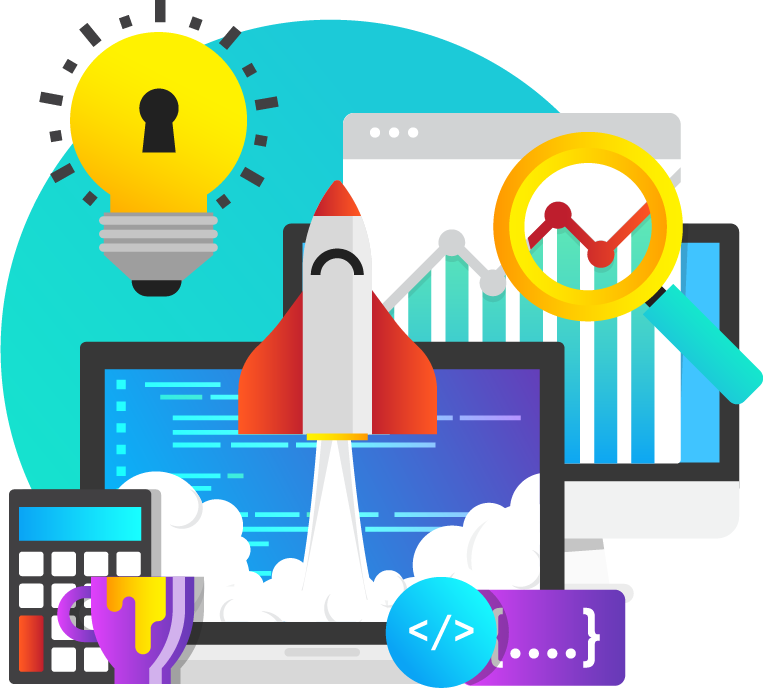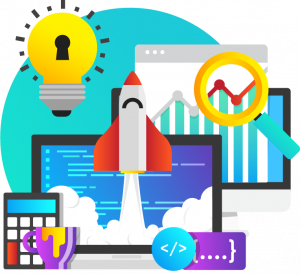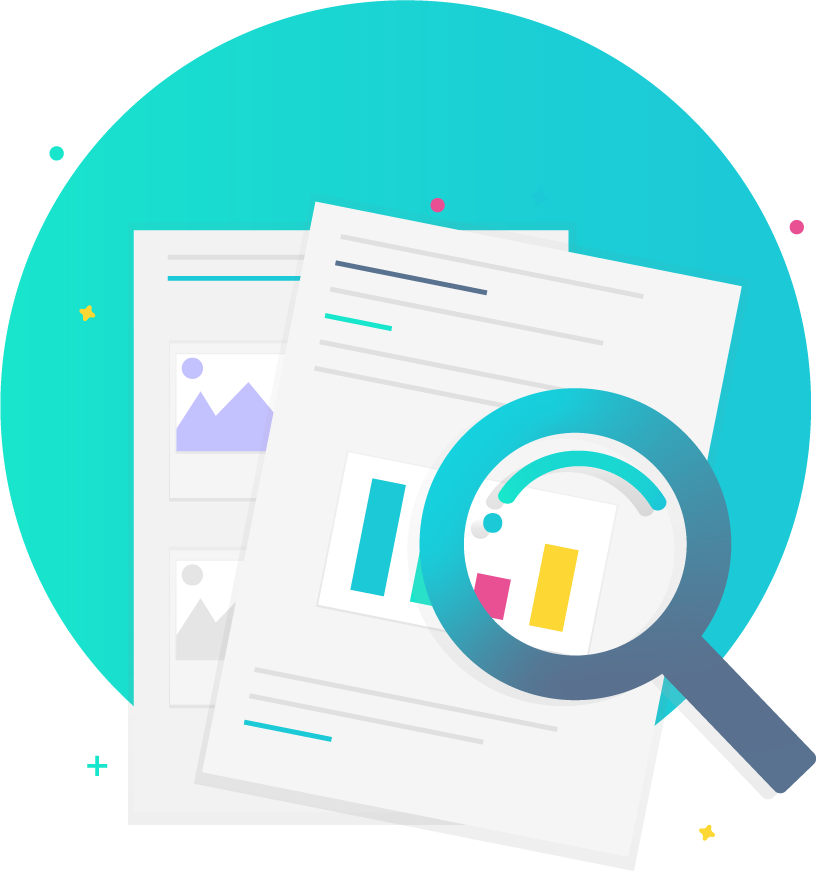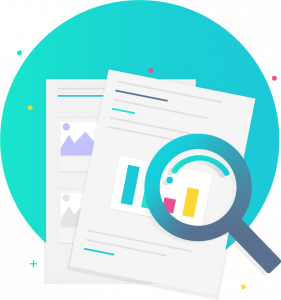 Branded Content
Focus on what drives traffic.
Often the "top of funnel" content will drive the most traffic.
Over time, this content will allow you to capture the more competitive keywords.
Better Content Strategy
We work to find out what types of content your competitors create.
Keyword and Industry, and Influencer Research
We find that a broad range of content will result in better overall performance and engagement.
Educated Customers = Great Customers
Throughout this process, we'll educate you on the "why" behind the pieces we're creating, so there's no question when different pieces go live.
Creative Media
We Create All Types of Content.
There is more to content than just writing blog posts.
We put together a content calendar and work to deliver all projects in a timely fashion with your brand in mind.
We can make great content in any format:
Blog posts
Infographics
Social Posts
Videos
Podcasts
Quizes
Lists
Guides
Templates
Ebooks
And More!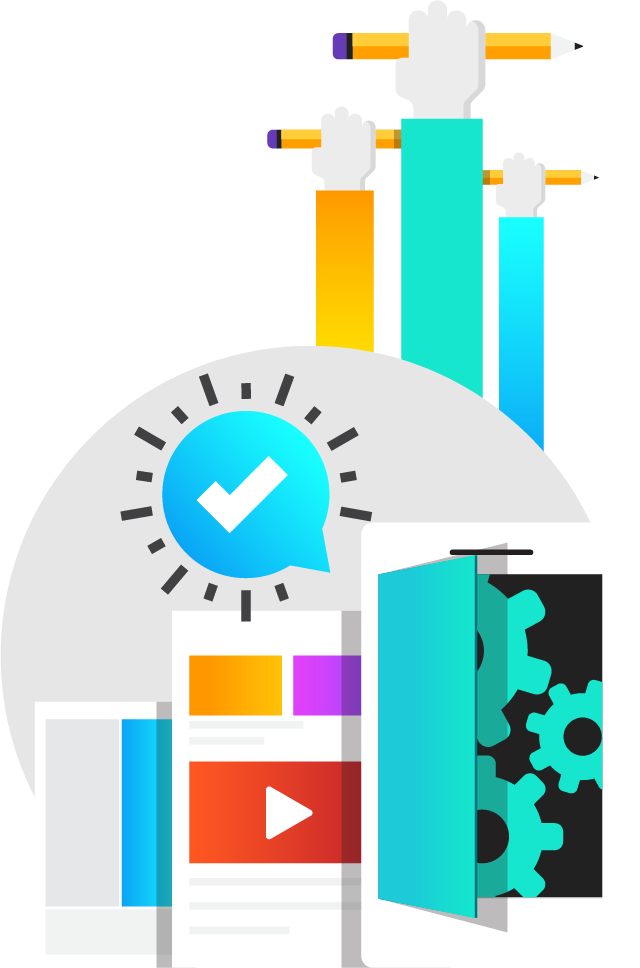 Top of the Funnel:
Broad and specific industry topic blog articles
Subject Matter Expert (SME) Interviews
Thought Leadership Articles
Ebooks and lists
Expert round tables, industry influencer polls
Middle of the Funnel:
Demos
One pagers
Product Outlines
Pricing Guides
White papers
Bottom of the Funnel:
Customer Interviews
Testimonials
Case Studies
You need to push your content out to where it will be seen and engaged.
We work with you to get every piece of content in front of the people that will engage with it.
This method of growth is one of the most misunderstood and underutilized elements of content marketing.
Quality
Good content isn't cheap. Let's take written content for example:
It takes time for a skilled writer to make articles that have the following:
Grabby headlines

Interesting Topics and Viewpoints

Appropriate Visuals

Skimibility

Tone

Researched facts support claims

Grammar/Spelling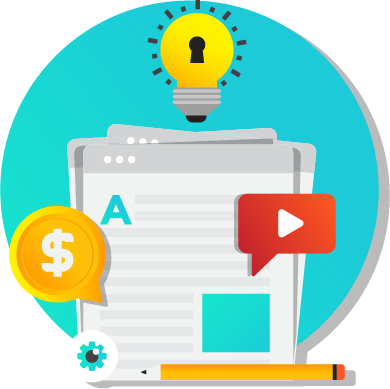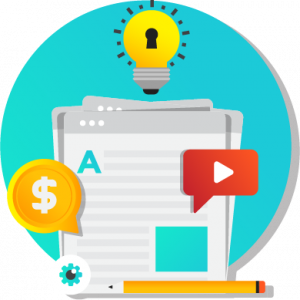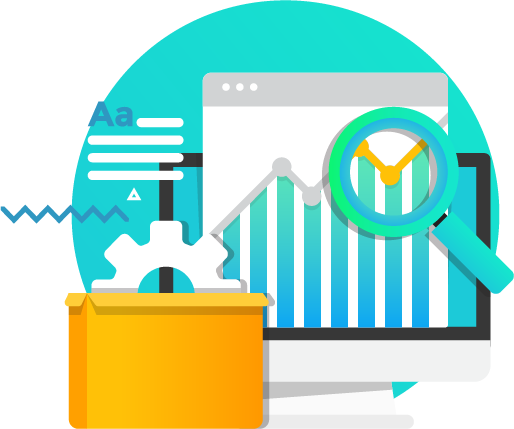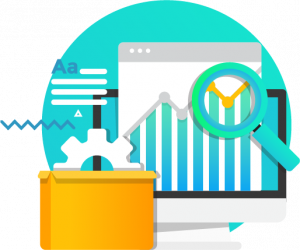 Focus on SEO and UX
We use SEO best practices for all content written, video, or visual- across all channels.
Additionally, we want to encourage growth with better engagement, measuring, and conversion tools as we continue to help you boost your growth.
We don't hold anything back when giving you the right information to make better decisions with your company's growth.
Creative Content Gets The Results.  
We Produce the Stuff That Gets You There.