Business content and digital media content creators seem to be everywhere these days – so who can be a content creator?
The short answer is anyone can become a content creator if they can make their job, tasks, or industry interesting enough.
However, people often get overly fixated on producing certain types of content for their business, that they eventually talk themselves out of even trying.
The truth is, business content can be in any format these days, visual, auditory, or kinesthetic.
So, whether you have a natural affinity for numbers, images, or words, the material you create as a digital creator should be influenced by your passions.
Content is for everyone! Which is why we have assembled over 20+ types of content creators in every organization and examples.
Get inspired!
Content Creator –

Sales Professi

onals
The best salespeople are confident and persuasive.
They will always try to convince you that their product has all the solutions to your problems.
They will strive to leave their customers feeling listened to, and happy with their purchase.
Content creators who work in sales will typically create content such as white papers. These are informative pieces that illustrate the advantages of that product to potential buyers.
Flexible outreach templates are usually a mainstay of the top performing salespeople.
Salespeople may also generate testimonials – this is where they gather information in the clients' own words to describe how the product has positively impacted their life and business.
Examples of content produced for sales teams:
Examples of Sales Blog Posts
Content Creator –

Trades and Blue Collar Workers
The title 'trades and labour' covers many jobs, including electricians, plumbers, carpenters, and more.
What has been traditionally thought as "blue collar" can also be a craft – in some cases this can be mesmerizing art.
Oddly enough, as more people find themselves working behind a desk; people are gravitating to digital content for example watching videos of people working methodically with their hands.
Who would have thought you could reach 200K subscribers with a YouTube channel about cleaning carpets?!
Not interesting enough for you?
Unclogging drains apparently is satisfying and mesmerizing for an unreasonably high number of people around the globe.
Examples of Trades/Labour Content:
Digital Creator Content Ideas – Trades/Labour Content:
How-to Video: "Guide" and "How to videos" instantly rank on youtube

Videos – Top Tools For DIY – Articles, videos, and TikToks listing tools are extremely effective

Article – 5 Step Guide To Planning A Project

Templates: Outlines, contract templates, etc

Video – Top 10 Common Mistakes That DIY Beginners Make
Additional Hack – Highlight the BEFORE and AFTER Videos and photos and publish them on Pinterest -they rank really well
Content Creator –

Networkers
Joel Capperella, a marketing professional, states that content creators fall into four categories:
Networkers
Speakers
Writers
Visualisers
Networkers thrive in social settings – they are invigorated by personal interactions and making new connections.
Networkers love talking to people from all paths of life – they walk away from conversations with open minds and new perspectives.
Examples of great content produced by people who network:
Digital Creator Content Ideas – Networkers:
Video Tip – Go to an event, set a goal of meeting 5 new people in an hour. Set up one meeting.
Post a Video of before and after and explain the tactics. Find an example here.

Master lists – Questions to Start Conversations

Motivation / Hustle Porn (Yes this is a thing)
How to get the courage to start networking? And what are mental tricks for making it happen?

Weekly List – Networking events in your area that you plan on attending every week
Content Creator –

Beauticians
The beauty industry is a multi-billion dollar industry.

This is BIG money, here are a few examples of people that made their own makeup brand and scaled using great content.
Notable Content Creators in the Beauty space Net worth:
Beauty professionals include make-up artists, nail artists, and hairdressers, to name just a few.
Beauticians are often digital content creators – posting photos, videos, product descriptions, contests, and much more!
Social media, such as Instagram, is one of the best tools for beauticians to show off their skills.
Many of these influencers also make revenue via sharing products via their digital visual content.
Examples of Beauty Content:
We love this inclusive and body-positive social media content from Fenty:
Digital Creator Content Ideas – Beauty Creators:
Content Creator – Human Resources
Image by Unsplash.

Many people think that HR content creators mainly make content such as job descriptions, but their ideas for recruitment and company culture can also generate content!
For example, HubSpot HR came up with this incredibly generous referral program to find new recruits.
Examples of HR Manager Content:
Digital Creator Content Ideas – HR Creators:
Content Creator –

Makers
'Maker culture' – Activities and ideas of people who create or invent things, either using traditional crafts or technology
Maker culture is a cultural movement that can mean something unique to each member of its community.
Makers are inventors: they use their creativity, innovation, and engineering skills, as well as technology such as 3D printers, to create anything you can imagine!
People love watching satisfying media video content of handcrafted items coming together:
Makers network in makerspaces – these are often community centers where makers can learn from each other and access equipment that may otherwise be out of their price range.
The increasing popularity of sites like Etsy shows how many people value the importance of handmade items.
Examples of Maker Content:
We love this sewing tutorial from Maker Ed:
Digital Creator Content Ideas – Maker Content:
Content Creator – Public

Speakers
With the 'gift of the gab', speakers are able to clearly and engagingly communicate their expertise and ideas to anyone lucky enough to listen.
They are talented presenters, and can often be found holding the whole room captivated by their words alone.

The ability to speak easily and confidently in a way that makes people want to listen to you and believe you

Definition of 'the gift of the gab' from Cambridge Dictionary
Examples of Great Public Speaker Content:
Digital Creator Content Ideas – Speakers:
Video – Analysis of a speech/presentation and techniques

Guide/Article – 'How To' – write a great speech/calm nerves before presenting/warm up your voice

Interview – Podcast/Video/Blog – Behind-the-scenes of conference/ Meet The Speakers/ Q&A
Content Creator – CEO and Leaders
Chief Executive Officers (CEOs) have the responsibility of their company's success resting on their shoulders.
CEOs will interact with everyone from employees to government bodies; communicating their mission, standards, and goals to ensure everyone is on the same page.
CEOs generate content through presenting at conferences, using recyclable and adjustable PowerPoint slides to express their unique viewpoints or experiences.
With the on-going affects of the Covid19 pandemic, many conferences have now become digital.
For example, Klint Marketing's CEO, Taylor Ryan, hosts his own webinars on topics, such as business trends during recessions.
Webinars are also a great place to create guest content and collaborate with local businesses.
Leadership Content Creators Examples:
We love this Content Created by CEOs:
Digital Creator Content Ideas – CEOs:
Video/Article Interview – My Journey To CEO

Webinar/Podcast/E-Course – Maintaining A Successful Company In A Crisis

Blog/Vlog – How To Use Social Media To Promote Your Brand

Interview/Blog/Q&A – CEO AMA (ask me anything)
Content Creator – Teacher

s
Teachers are great public speakers, they create and combine multiple types of content to keep their students engaged in the classroom.
This may be online interactive quizzes, exercise handouts, or even sharing videos related to class content.
One example could be covers of pop songs with educational lyrics in order to connect with the students on a cultural level.
Examples of Content From Teachers:
Digital Creator Content Ideas – Teachers:
Blog/Vlog – 10 Creative Art Projects To Try With Your Class

Guide/Interactive Game – Electrical Circuits: How To Make An Alarm

Blog/Listicle/Video – Top 10 Educational Song Covers For Science Lessons

Article – How I Keep My Class Engaged
Content Creator – Podcasters
Podcasts are digital audio files that can be downloaded.
Podcasts can cover any topic of interest, from true crime to politics, providing the listeners with an in-depth analysis of compiled research and discussing it at various levels of audience understanding.
Podcasters primarily need excellent communication skills to keep the listener engaged, have great interviews, and show their passion for the subject.
They also need to be organised, thorough researchers, and have good technical skills to edit their recordings.
Podcasts can be published on many platforms including Spotify, iTunes, and Google Podcasts.

Examples of Podcaster Content:
Digital Creator Content Ideas – Podcast:
Podcast/Article – The Economy In A Crisis: Covid19 Impact and Predictions

Podcast/Interview/Article/Video – Insider Secrets: Making A Podcast

Podcast/Webinar/Video – Crime Series: Interviews With Detectives

Podcast/Article – New Parents: 10 Podcasts To Prepare You For Parenthood
Content Creator –

Customer Success Content
Customer Success focuses on the customer, their experience of the company and its products, and ensures that both the customer and the company reach their desired goals.
Basically, customer success takes the initiative to help customers get the most out of their products and acts to proactively prevent negative experiences – unlike Customer Support which typically serves to fix problems, such as complaints.
This means that customer success covers a wide range of skills – for example they will collaborate with the sales and marketing departments to attract and keep customers.
Content generated by Customer Success can be:
Webcopy and content – FAQs, tutorials, product features, and descriptions

Email marketing – Commonly asked questions, case study materials, and feedback surveys

Customer onboarding – Step-by-step tutorials and navigation
We love this customer success case study:
Examples of Customer Success Content:
Digital Creator Content Ideas – Customer Success:
Article/Vlog – 20 Ways To Put The Customer First

Article/Product Description – 15 Best Tools and Software For Customer Success

Guide/Tutorial/Webinar – Guide To Creating A Customer Success Strategy

Article/Vlog/Tutorial – Knowledge Bases: How To Present Information To Customers

Article/Blog/Podcast – 5 Best Customer Success Books
Content Creator –

Event Promoters
Networking is a key skill to have as an event promoter to deliver outstanding events:
Event promoters need skills in advertising, public relations, and demographic analysis in order to attract the target audience and create excitement about the event.
Event marketing is one of the most important parts of an event promoter's job.
The best place to start when creating content as an event promoter, is to advertise the key details:



Social media is a great place to publish this content, from video interviews to event infographics.
Press releases also help to advertise your event!

Examples of Content Created By Event Promoters:
We love this social media marketing content from Burning Man event promoters:
Digital Creator Content Ideas – Event Promoters:
Video montage – Highlights from last event and why you should come to the next one

Interview/Podcast/Video – Behind The Scenes Tour and Interviews

Vlog/Blog – Post-Event Q&A

Article/Social Media Post – Event facts and statistic infographic

Video Testimonials – Video of guests' experiences at the event
Content Creator –

Writers
Writers are natural wordsmiths – they communicate stories and ideas through articles, short stories, novels, blogs, and more!
Of course, an incredible way with words isn't the only skill that writers have.
Writers also have strong skills in research, word processing software, and collaboration.
Examples of Content Created by Writers:
Digital Creator Content Ideas – Writers
Article/Guide – How To Overcome Writer's Block

Article/Guide/Interview – The Publishing Process

Article/Guide – Beginner's Guide To Starting A Blog

Content Creator –

Journalists
Many people immediately think of journalists when they hear the word 'writer'.
Journalists write articles after having researched the topic in depth through interviewing experts and searching public records in order to give a balanced and informative overview of the subject.
They have a range of skill sets, including critically analyzing information and its sources; interpersonal skills needed for interviews, and excellent communication to relay their findings to the reader.
Journalists can publish their articles in blogs, magazines, newspapers, and more.
Examples of Content from Journalists:
A good example of the use of collaboration, networking, and IT skills can be found in data journalists.
Data journalists write and illustrate stories with data-driven infographics.
Using several technologies, data journalists collaborated with Suaram, a human rights charity, to create 'Death in Custody', shown below.
This interactive news game emphasized the under-reporting of deaths in Malaysian police custody and created a guide to teach players their rights while being in custody.
Digital Creator Content Ideas – Journalist:
Comparative Article – How life is in your country vs another

Article/Guide/Summary – A Simple Guide To American Politics in 2021

Article/Blog – Brexit: 5 Years Later
Content Creator – Scientists
Science is a fascinating field that touches nearly every part of our lives, from cars to healthcare!
Scientists will have naturally inquisitive and analytical minds and utilize many skills throughout their careers in addition to their technical training. This is a mindset shared with many content creators.
Scientists can gain an appreciation for skills such as:
Project management skills
Analytical skills
Networking skills
Collaborative skills
Communication skills
IT skills
We love the scientific content from IFLScience:
Examples of scientific content:
This is another great example of content by scientists:
Digital Creator Content Ideas – Scientific content:
Article/Blog/Vlog/Infographic – Scientific Career Pathways: A Summary

Guide/Video Tutorial – Scientific Figure Tutorial: Visualising Complex Concepts

Article/Guide – 20 Top Tips For Communicating Science to the General Public

Article/Video/Guide – 10 Ways To Improve Your Scientific Presentation Skills

Article/Blog/Vlog – Scientific Interviews: How To Prepare
Content Creator –

Social Media Manager

s
Social Media Managers will maintain their company's brand image online by creating campaigns, replying to comments, and monitoring traffic.
The creative content that can be made by social media managers is boundless; for example:



Social media managers are amazing social media content creators, so they will have skills in copywriting, customer service, SEO knowledge, and research.
Examples of Social Media Manager Content:
We love this social media content from Gillette:
Digital Creator Content Ideas – Social Media Managers:
Article/Guide – Fantography: Promoting User Generated Content

Webinar/Guide/Video – 10 Steps For Making A Successful Social Media Campaign

Guide/Product Review/Article/Resources – Social Media Content Calendars: Top Tips and Tools

Social Media Post – Competition to win a discount on a product or a free sample
Content Creator –

Restaurant Workers
The service industry is defined as providing services to businesses as well as customers without producing the product, for example, restaurants.
The content created by restaurateurs can be in the form of email marketing – where they update clients on new products, new launches and openings.
Some create content through the news cycle. In 2017, the grand opening of a Chick-fil-A branch in Michigan, USA, caught mass attention from the news and citizens alike with an unprecedented offer:

Sometimes we have to use the circumstances (in good taste) to turn a negative into a positive.
Gorm's Pizza, an international pizza chain made news around the world for creating traffic jams while giving away 12,672 bags of expiring mozzarella during Covid19.
The result was traffic jams, tons of PR and brand recognition.
Even the best ad campaign wouldn't have made this many people line up for what in essence is just some ingredients for a pizza.
Other Examples of Restaurant Content:
Digital Creator Content Ideas – Restaurant Content:
TikTok Video – Making the most popular dish

Online Recipes – Google gives a whole separate ranking system for recipes.

Meet Our Team – Staff Profiles and company stories

Meet Our Ingredients – Fresh Organic Produce

Sneak Peek – New Dishes Coming Soon

Virtual Restaurant Experience – Get crazy with it!

Top Dishes – Fan Favourites and Reviews

Best Happy Hours / Discounts in Town – Always list yourself first but keep this up to date
Content Creator –
Communication Directors
Communication directors are responsible for managing a company's public image through public relations, as well as communicating with the public and stakeholders.
Communication directors will work on various projects, for example:


Image by Unsplash.

The primary skill needed by a communication director is, of course, excellent written and oral communication.
They also need strong managerial skills as they will often work as head of a team, and so good interpersonal skills, as well as the ability to delegate and manage deadlines are important.
Examples of Communication Director Content:
Digital Creator Content Ideas – Communication Director:
Article/Blog/Guide – Public Opinion Surveys: The Questions To Ask as a Communication Director

Product Description/Guide/Article – 5 Tools You Need To Organise A Fundraising Campaign

Article/Video/Webinar – Social Media Trends 2021: How To Maintain and Promote Your Company's Brand

Article/Podcast/Vlog – Customer Communication: How To Successfully Use External Communication in 2021

Blog/Article – 10 Companies With Great Internal Communication Strategies
Content Creator –
Visualisers
Visualisers, as artistic and out-of-the-box thinkers, are able to create visual communication that portrays the intended message to their audience.
For example, visualisers can create data-driven graphs and infographics to convey complex thought processes or mechanistic pathways.
Examples of Visualiser Content:
We love this example of visual content on TikTok:
Digital Creator Content Ideas – Visualisers:
Video/Guide/Tutorial – How To Take Great Pictures

Picture/Video/Social Media Post – Impressive Views In Your City

Article/Blog – Top 10 Artists To Watch Out For in 2021

Guide/Tutorial – How To Draw Hands

Picture/Video – Before, During, and After: Art Process in Pictures
Content Creator –

Graphic Designers
Graphic designers combine text and images to create eye-catching and memorable pieces of visual communication to attract the target demographic of a company.
For example, as seen below, this conceptual logo communicates the restaurant's name through the clever use of negative space.

Graphic designers will work from concept to completion on media content projects such as:
Logos
Branded images
Web page design
User interfaces
Social media
Product layouts
Wire-framing
Book and magazine covers
Advertisements
This range of projects shows that graphic designers can be categorized as digital content creators, visual content creators, and they can even work remotely!
They will work hard to ensure projects such as rebranding are successful, but sometimes rebranding can go wrong.
Graphic designers need a variety of skills to produce successful projects, for example:
Highlight Your Creative Skills
Graphic designers will use their creative spark to ensure originality during the conceptualization and illustration phases of a project.
Show Off your IT Skills
Graphic designers can work manually, or by using technology. For example, software such as Illustrator, Photoshop, and Adobe InDesign are used commonly in the industry.
Good web design is also one of the responsibilities of graphic designers, and so they will be expected to have HTML and CSS experience.
Designers have Communication Skills
Firstly, graphic designers need to communicate with their client to understand the concept and ideas behind the project.
The designer will then have to present their project ideas clearly and convincingly to get production approval.
Finally, their product must be successful in communicating the intended message to its target audience.
Demonstrate Your Time Management Skills
Graphic designers will often work as part of a larger team, so they will also need to be able to coordinate with their team members to manage the project's progress and deadlines.
First, designers will create a mock-up of how the website should look and how it should work, for example:

User interface (UI) considers all aesthetic and functional aspects of a website, for example:
color schemes
typography
ease of navigation

User experience (UX) focuses on the accessibility of a website, for example:
how easy the text is to read
how easy it is to use – for example logging in, or checking out
icon clarity and readability
Examples of Graphic Designer Content: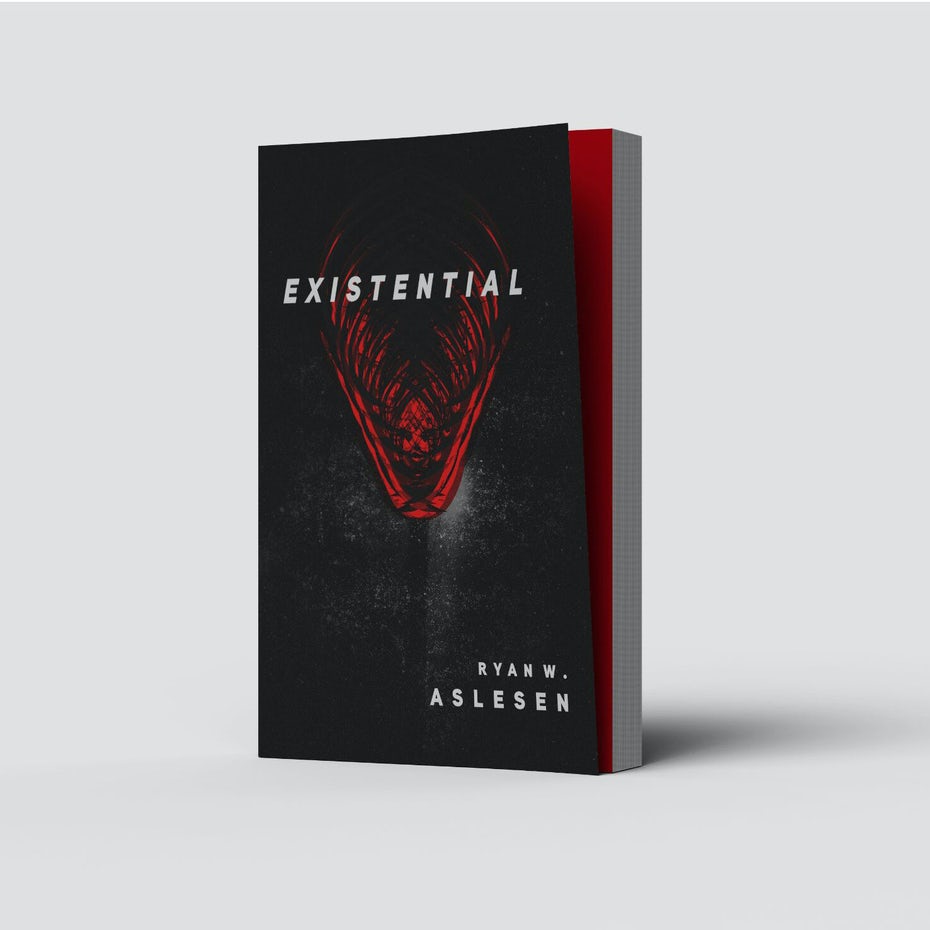 Digital Creator Content Ideas – Graphic Designers:
Article/Video – 10 Ways Web Development Has Evolved This Decade

Vlog/Webinar/Tutorial – 10 Most Important Colour Rules For UI

Article/Video – 10 Brand Logo Changes During Covid19

Video/Tutorial/Article – Graphic Design Softwares: Pros, Cons, and Comparisons
Content Creator –
Accoun
ting

Finance and accounting work hand-in-hand to assess the flow of money within a company.
The accounting department will monitor and record the daily transactions, while the finance department deals with investments and future growth planning.
Finance and accounting professionals aren't just good with numbers, they also need to have skills such as:
Analytical skills
Interpersonal and written communication
Software skills, e.g. Microsoft Excel, Quickbooks, Oracle
Examples of Finance Content:
Digital Creator Content Ideas – Accounting:
Webinar/Vlog/Podcast/Tutorial – Common Accounting Errors and How To Avoid Them

Article/Podcast/Vlog – 15 Accounting FAQs Answered

Product Review/Article/Video – Top 10 Finance Softwares and How To Use Them

Testimonials/Video – Accounting Firm: Customer Success Stories
Content Creator –

YouTubers
According to Forbes, 2018, more than 500 million hours of media video content is watched on YouTube every day.
If that's how much content is being watched each day, then imagine how many hours of content exists – and the amount of content that is currently being made!
YouTubers are excellent video content creators and digital content creators – they have strong skills in communication, video editing, as well as a good understanding of the platform to reach their audience.
YouTuber content is practically limitless, from fail compilations to reaction videos. YouTubers can record and upload virtually any content they can think of – as long as it doesn't break the YouTube community guidelines.
Examples of YouTuber Content
We love this visual video content created by YouTube Creators:
Digital Creator Content Ideas – YouTuber Content:
Video/Interview – Interview: Top Trending YouTubers Answer FAQs

Guide/Video/Interview – 10 Tips To Boost Your Viewer Ratings

Video/Article – How To Get Brand Sponsorship

Video/Guide/Article – To Do and Not To Do: Creating YouTube Videos
Content Creator –

Front-End Developers
Front-end developers focus on the looks and interactivity of a product, such as websites.
Front-end developers need creative skills to design aesthetically pleasing websites, as well as skills using languages such as HTML, CSS, and Javascript, and design tools such as Photoshop.
Just to get things straight beforehand: HTML is a markup language that creates the structure of the website, while CSS is a style sheet language that creates the presentation – such as the font size and color.
Examples of Front-End Developer Content:
We love this Front-End Developer Content:
Digital Creator Content Ideas – Front-End Developer:
Product Description/Resources/Article/Blog – Top 25 Tools for Front-End Developers 2021

Resources/Article/Blog – Best 30 Responsive HTML5 Templates

Video/Article/Blog – UX vs UI Design Reviews: Best and Worst

Blog/Tutorial/Guide – A Complete Guide To CSS

Blog/Guide – APIs: A Beginner's Guide
Content Creator –
Back-End Developers
While front-end developers focus on what a website looks like, back-end developers focus on how a website works.
Back-end developers will handle the 'server-side' of a website – the parts that the user doesn't see. This includes databases, servers, website updates, and content management.
For example, back-enders will create the APIs that front-enders use.
Application Programming Interface (API) is how front-end interfaces communicate with back-end systems.
API is a software-to-software interface that enables applications to interact with each other.
For example, an online shop checkout page will lead to a payment processing app followed by a bank page to take the payment.
Back-end developers will have strong logic and business skills, and they are highly skilled in using programming languages such as Python and Ruby
Examples of Back-End Developer Digital Creator Content:
We love this Back-End Developer Content on GitHub:
Digital Creator Content Ideas – Back-End Developer :
Article/Guide – Python: Beginner's Guide

Resources/Product Description/Article/Blog – Top 10 Tools You Need As A Back-end Developer

Guide/Tutorial/Video – NodeJS: How To Create A Custom Back-End

Webinar/eCourse/Podcast – Back-End Projects: Where To Start and Common Problems

Article/Blog/Video – Web-Development Trends and Technologies
Conclusion
From all of these examples, it is clear that both content and its creators come in a great variety of forms. With the ever-evolving landscape of technology, it is easier than ever for anyone to create content.
So why not seize this moment? Embrace your passions, hone your skills, and create the content you've always dreamed of.