Podcasts: sometimes it seems like they're more and more popular with every passing day. And the variety seems infinitesimal – there really is something for everyone today. Taking that into account – it seems you've landed on a page dedicated to B2B podcasts!
That must mean you're pretty interested in B2B… or you've absolutely exhausted your usual library of podcasts.
Well, either way, we've provided an extensive list of the best B2B podcasts out there, and even separated them into categories to avoid complications.
So whether you're a B2B marketer, B2B business developer, or simply an industrious B2B entrepreneur, we've got something for you!
With that, let's dive into the B2B podcasts list and find the perfect podcast for you…



B2B marketing podcasts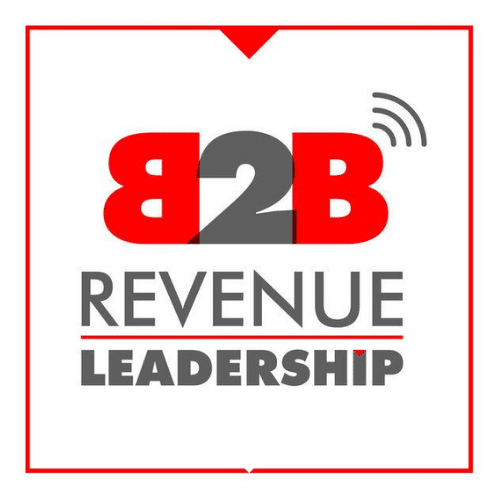 Best for: CXOs and VCs
Podcast type: Interviews
Host: Brian Burns
Relevant topics: Sales & Marketing
If you are running a B2B SaaS company, and your prospects don't hear about you, what exactly is the problem?
How do you capture your prospects attention if they are inundated with other companies telling them about similar products?
This is an important question to consider when launching any Marketing campaign. This B2B podcast provides handy tips on how to get customers' attention and stay top of their minds.
If you are in a B2B Leadership role this is the podcast for you – the perfect show for CEO's, CMO's CRO's and Venture Capitalists!
---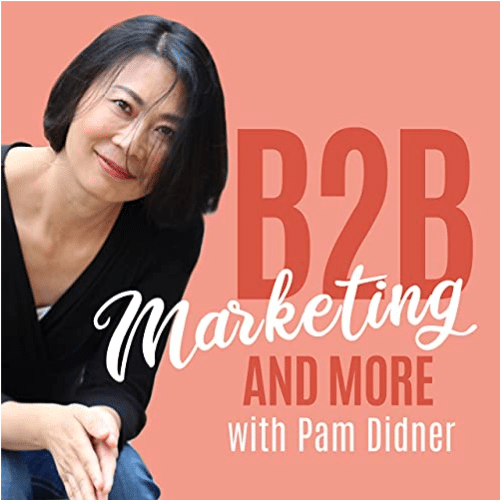 Best for: Marketing consultation
Podcast type: Personal Stories
Host: Pam Didner
Relevant topics: Digital Marketing, Sales Strategies
If you are in need of a marketing consultant, look no further! Pam Didner, an international marketing consultant, author, and global speaker brings in all things B2B marketing and more.
With expertise across B2B and B2C industries, she shares actionable strategies and tips around digital marketing, sales enablement, MarTech, demand generation, and more.
Pam highlights the significance of marketing on her B2B podcasts, considering marketing as the hidden salesforce.
---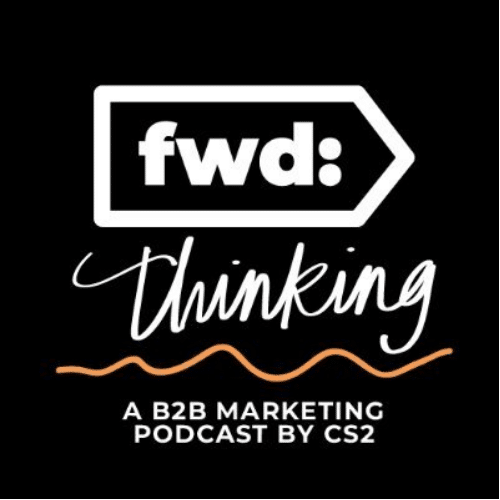 Best for: Emerging marketing innovations
Podcast type: Interviews
Host: CS2 (Cristina Saunders & Charlie Saunders)
Relevant topics: Marketing ops
Welcome to fwd: Thinking. A weekly podcast for anyone looking to take their b2b marketing and marketing ops to the next level.
Each week we dive into a topic currently having a giant impact on B2B and marketing ops.
We'll also host the best marketers in the game to learn their secrets and get practical advice we can execute today. Tune in!
---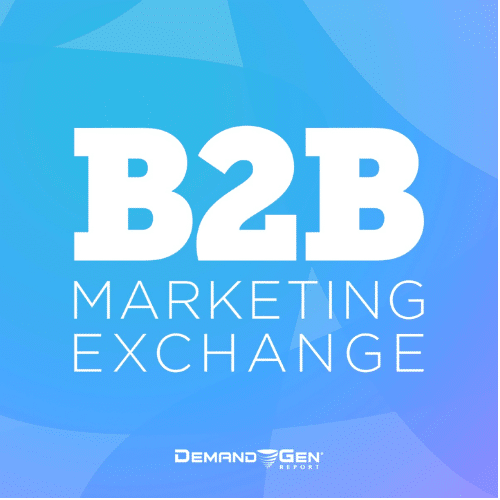 Best for: Social media content strategy
Podcast type: Features with B2B influencers
Host: Demand Gen
Relevant topics: Account-based marketing
The most important aspect of your company's social media strategy is the use of social media in support of sales and marketing.
That's what we'll talk about on the B2B Marketing Exchange podcast, as well as a few other back-of-the-envelope tactics that you can use to boost your lead generation efforts and improve the overall health of your website with these B2B podcasts.
---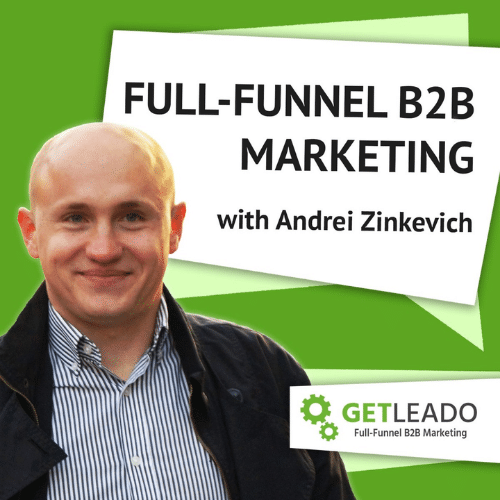 Best for: B2B CMOs and growth teams
Podcast type: Interviews
Host: Andrei Zinkevich and Vladimir Blagojevic
Relevant topics: full-funnel marketing
Every episode, Andrei and Vladimir dish out insight into the world of full-funnel B2B marketing and demonstrate the forward-thinking mentality that makes them so successful within their field.
Andrei focuses on full-funnel B2B marketing via in-depth discussions with industry experts, covering areas such as demand generation, lead nurturing, and account-based marketing.
Vladimir focuses on an "Executives" series that hosts CEO's of B2B companies to explain their organization, the strategic decisions that go into hiring talent, and the thought process behind their sales and marketing processes.
---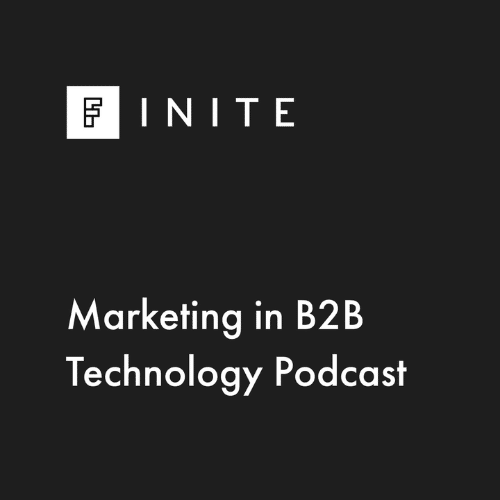 Best for: B2B marketers in the tech, software & SaaS sectors
Podcast type: interviews with marketers from tech & SaaS companies
Host: Alex Price
Relevant topics: trends and challenges in B2B marketing
Alex is a senior marketer and verbal comms expert with over 15 years' experience managing digital marketing campaigns for both medium-sized and large organisations.
He's worked on some of Australia's largest brands, such as Telstra, Macquarie Group and PriceWaterhouseCoopers.
Listen to CMO or senior marketers of B2B technology companies, exploring trends, challenges and practical tips in this series of B2B podcasts.
---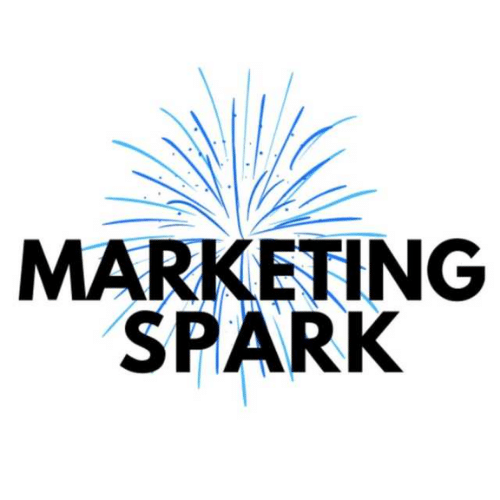 Best for: SEO
Podcast type: Stories from marketers and entrepreneurs
Host: Mark Evans
Relevant topics: B2B marketers' successes & failures
We're often asked (and often don't ask) how much content is enough to rank a page in Google.
The answer is actually quite simple, and it's rarely the number of words on the page that will influence ranking, but rather the quality and uniqueness of those words.
You've probably heard "content is king" before, but have you really taken action to make that happen? Take a look at these 15 minutes long episodes.
---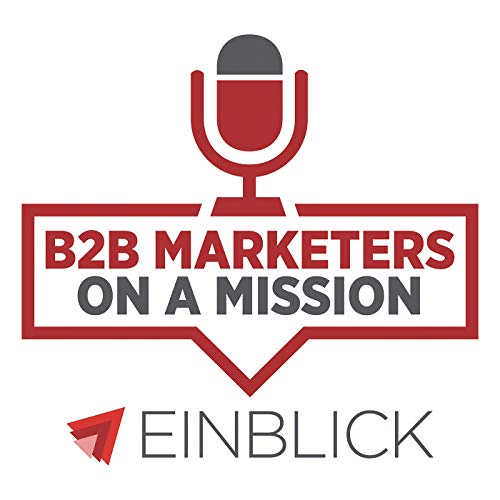 Best for: CMOs, VPs of Marketing, and Marketing Managers in B2B Companies
Podcast type: Motivating business strategies
Host: Christian Klepp
Relevant topics: Content Marketing, Podcasting, ABM, Demand Generation
These marketers are on a mission. Host Christian Klepp interviews experts from a broad range of fields within the business-to-business space – entrepreneurs, B2B marketers, and industrial experts, just to name a few.
Marketers on a Mission aims to provide a more nuanced perspective on B2B marketing by showcasing unique experiences and insightful views from the best of the best. These guests also share their opinions on current B2B trends as well as tips to capitalize on them.
This is a podcast bound by a passion to inspire and educate.
---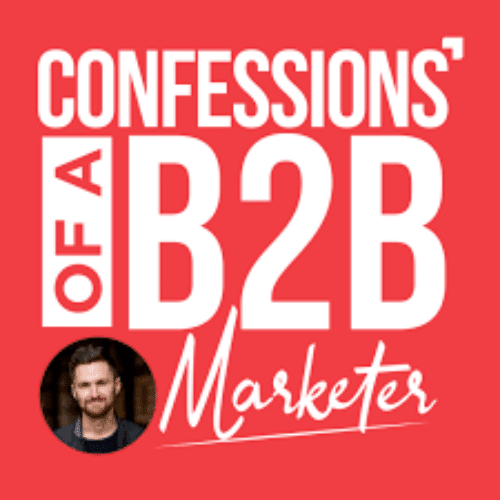 Best for: Customer Acquisition
Podcast type: Market insights with the host
Host: Tom Hunt
Relevant topics: Client relationship management
The job of a B2B marketer is not as easy as it may seem. The job requires skill, know-how, and understanding of the different marketing tactics.
B2B marketing is different from B2C marketing. The difference is in the ability to close the deal with potential clients.
With that said, there are many things that B2B marketers are doing differently to attract a wealth of clients and customers. In this podcast, I provide insight on what it takes to be a successful B2B marketer.
---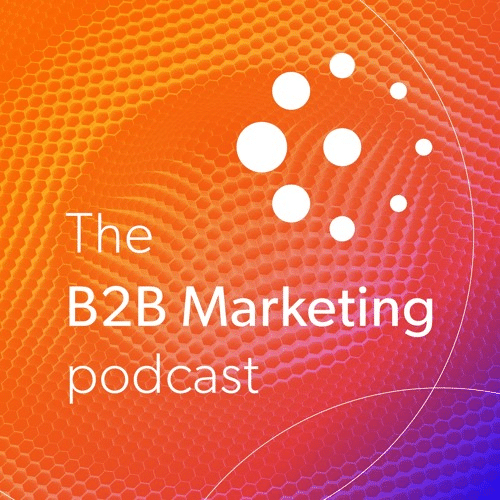 Best for: Marketers in
Podcast type: Interviews with B2B market leaders
Host: David Rowlands
Relevant topics: ABX (account-based experiences), mastering ABM
Business to business marketing has a big market. With the rise of B2B marketing and the attention it has been getting, it is important to stay updated with new trends.
The B2B Marketing Podcast is a great way to keep up with these trends and what is going on in the industry. If you are new to the marketing world, you should definitely listen to this podcast.b2b growth podcast
---
B2B Sales Podcasts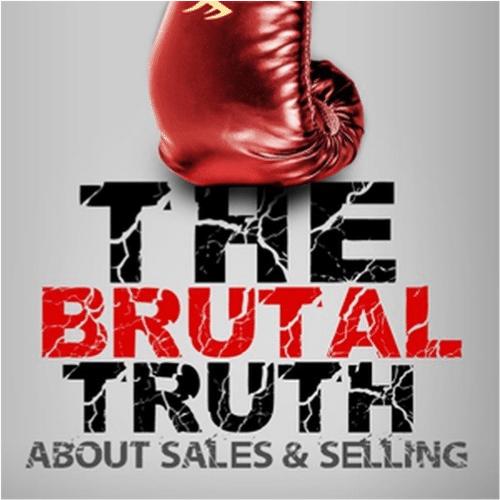 Best for: SaaS Salesman Advanced Hacker
Podcast type: The Maverick Selling Method
Host: Brian G Burns
Relevant topics: Best practices on social media
As a sales person in the 21st century, you need to have a good understanding of what is going on in order to succeed. The current landscape of sales has changed drastically with new technology and social media.
B2B Social SaaStr is an excellent podcast for the salesperson who is willing to change their ways and do things differently.
These B2B podcasts discusses a wide range of topics including the impact of social media on sales, how to use social media, best practices for cold calling, spin selling, and more.
---
Best for: Sales training
Podcast type: Interviews with industry leaders
Host: John Barrows
Relevant topics: Tips for closing Sales, Client Acquisition
John Barrows, the leading B2B sales trainer and founder of JBarrows Consulting, hosts the podcast "Make it happen Mondays".
His renowned clientele includes Salesforce, LinkedIn, and Okta. He provides actionable sales tips to close more business and interviews industry leaders on a weekly basis.
Listen to his podcasts to take away actionable sales tips that work amazingly for your salesforce training.
---
Best for: B2B reps and sales team
Podcast type: Interviews with Sales experts and Top-performing Reps
Host: Jason Bay
Relevant topics: Sales strategies
These B2B podcasts feature interviews with B2B sales experts, leaders, and top-performing sales representatives. Get actionable tips and strategies that help you land more meetings with your ideal clients.
The host Jason Bay records and releases "Blissful Prospecting" every Wednesday. You can also receive the list of the best episodes through his bi-weekly newsletter.
Tune into this podcast if you are searching for insights, perspectives, and expert advice to be a top performer in sales.
---
Best for: Tech founders and salespeople
Podcast type: Interviews with thought leaders and top-performers in B2B sales
Host: Thibaut Souyris & Skip Miller
Relevant topics: Tips on Sales organizations
It's hard to talk about the B2B sales podcast without talking about SalesLabs. This is because this podcast was created with the help of SalesLabs.
B2B sales people should tune in to this podcast and find some great advice on how to grow their business.
---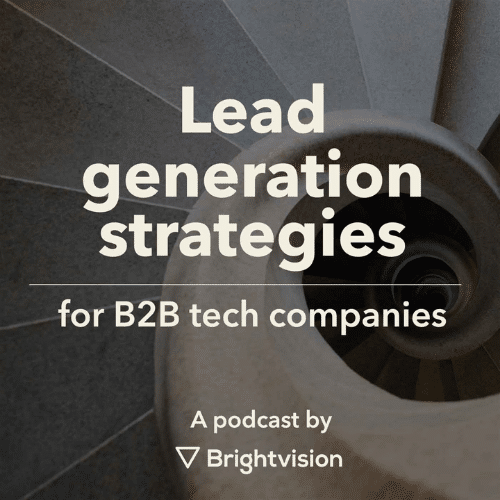 Best for: Tech companies
Podcast type: Interviews with sales and marketing experts at tech companies
Host: Jakob Löwenbrand
Relevant topics: best lead generation techniques and process.
If you are a tech company and you want to learn how to better market your company, these B2B podcasts are for you.
Jakob Löwenbrand interviews experienced people within sales and marketing at tech companies to find out what strategies work and what doesn't.
If you are looking for advice on marketing your business, you can learn from those who have had experience.
Best for: Sales training
Podcast type: Interviews and insights with sales leaders
Host: David Masover
Relevant topics: Driving B2B sales revenue
Business-to-business (B2B) sales and marketing has become an ever-evolving industry, and new and emerging trends often dominate the conversation.
This podcast has valuable insights from top sales leaders on how to grow a successful B2B sales organization.
---
B2B Growth Podcasts
Best for: Content Marketing for B2B marketers
Podcast type: Market Insights & News
Host: Dan Sanchez
Relevant topics: social media sales
In these B2B podcasts, host Dan Sanchez shares the latest news, trends, and insights from our community. Our hosts cover topics on marketing, sales, social media, and more.
Whether you're just getting started or looking for a little inspiration to help you along the way, we hope you'll tune in every day.
---
Best for: Sales and Marketing team trainings
Podcast type: Interview with a thought leader or practitioner
Host: Chad Sanderson
Relevant topics: sales and marketing enablement, increasing revenue and margins
The B2B Revenue Executive Experience Podcast is a podcast for anyone interested in B2B marketing.
The goal of the podcast is to educate the listener on the strategies that drive high-performing sales and marketing teams.
Podcasts are an effective way to keep people informed, engaged, and provide inspiration for continuous improvement.
---
Best for: Entrepreneurs
Podcast type: Consultation to business owners
Host: Adam King
Relevant topics: Business Growth Strategies
Growth for a business can be a challenge to many entrepreneurs. There are a lot of different things that you have to do to make sure that your business is growing in the right direction.
One of the best ways to get an answer to this question is by listening to experts in the field.
B2B Growth Think Tank is hosted by Adam King, a marketing strategist, and they discuss what would be the best strategies for your business.
---
Best for: Customer success leaders in the B2B SaaS and Tech space
Podcast type: Insights on business scaling
Host: Jeff Breunsbach and Jay Nathan
Relevant topics: Growing and Scaling Subscription Businesses
"Gain, Grow, Retain" focuses on the role of customer success leaders in the B2B SaaS and tech space.
With a customer-first approach, Jay and Jeff discuss topics such as growing and scaling subscription businesses.
We have quite the list of B2B podcasts, but this one is a must!
---
Best for: Founders
Podcast type: Insights from B2B founders and industry experts
Host: Brett Trainor
Relevant topics: Best practices on B2B startups, Growth scaling
When you are starting a business, it is vital to have a great network of people that you can count on. There are tons of resources out there to help you succeed in your business.
However, the one thing that is missing is a podcast for business to business founders. This podcast can be your one-stop shop for getting all the latest tips and advice on your business.
---
Best for: SaaS marketers, CEOs and founders
Podcast type: Insights and Inspiration from market leaders
Host: Edward Ford
Relevant topics: High-growth SaaS business
There are many B2B podcasts out there, but this podcast has been around for over 3 years and is one of the longest running podcasts for SaaS companies.
This podcast helps listeners level up their knowledge, skills, and wisdom on how to build a high-growth SaaS business.
---
Best for: Small business owners
Podcast type: Business Insights
Host: Robert Poole
Relevant topics: Online marketing techniques
In today's world, there are many opportunities for a small business to grow. When you are looking to expand your company, you should also look at the marketing methods used today.
One way to grow your business is through the Robert Poole Podcast. This podcast is designed for B2B small business owners who want to grow their business with today's marketing techniques using a combination of both traditional offline and online marketing.
---
Best for: Entrepreneurs
Podcast type: Inspiration from top industry experts
Host: Connor Dube
Relevant topics: business growth success
One of the best ways to start your business is to find a mentor who can help you through the process, and these B2B podcasts focus on exactly that!
By listening to the B2B Mentors Podcast, you can hear about all the different aspects of business and the life of an entrepreneur.
---
Best for: Sales leader
Podcast type: Interviews with leaders, experts, and entrepreneurs in the B2B space
Host: Alice De Courcy and Jonathon Ilett
Relevant topics: Growth hacks
Join the Revenue Champion‪s‬ Podcast, a podcast that features interviews with experts in the B2B space.
With these expert interviews, you will learn tips, tricks, and hacks to grow and scale your business.
---
Best for: Founders
Podcast type: Interviews with top CEOs, Sales and Marketing Leaders
Host: SAWOO
Relevant topics: Proven growth hacks & strategies
These B2B podcasts will show you how to grow your business faster by using proven growth hacks and strategies.
To become successful in any industry, you have to work harder than your competitors.
But with that being said, there are also strategies that can help you to take your business to the next level.
---
B2B Podcasts
Best for: Customer success professionals, Marketers, and Podcasters
Podcast type: Interviews with sales and marketing experts
Host: Sangram Vajre
Relevant topics: account-based marketing (ABM), content marketing, MarTech
If you're looking for a podcast that can help you become a better marketer, podcaster, or salesperson, this is it.
The FlipMyFunnel Podcas‪t‬ will help you learn from the most successful entrepreneurs in the world, while also giving you actionable insights on how to achieve better marketing results and customer success.
---
Best for: Marketer at a B2B SaaS or Tech company
Podcast type: Interviews and Insights with marketers
Host: 1ClickAgency, Sam Moss
Relevant topics: Website strategy, content, metrics
As a marketer at a B2B SaaS company, it is important to stay on top of trends and the latest news.
B2B Made Simple is your go-to place for B2B marketing, branding, and content marketing. You'll get all the information you need to succeed in your career and in your company.
These B2B podcasts is designed for marketers at SaaS companies who are looking for new ways to expand their skill set and keep up with the latest trends.
---
Best for: B2B marketers
Podcast type: Interviews with industry leaders
Host: Paul Gillin and Eric Schwartzman
Relevant topics: Market research reports
At Firebrand Training, we pride ourselves on our expert knowledge and unrivaled understanding of the B2B space.
We believe that everyone deserves access to the right information, which is why we created FIR B2B Podcast‬.
Each episode features a review of new research and reports, as well as an interview with an industry leader.
---
Best for: Business owners, Marketing and Sales Executives
Podcast type: Interviews with founders, sales or marketing executive & thought leader
Host: Vinay Koshy
Relevant topics: Video, Influencer, and Agile marketing, Content creation
It's no secret that the B2B space is the fastest growing industry, and it is one of the toughest to break into. With an increasing amount of people looking for ways to get ahead in their career, these B2B podcasts are a great option.
Entrepreneurs and marketers are both going through the same struggle of trying to figure out how to succeed in this industry. In this podcast, you will find interviews with professionals in the B2B space, who are breaking down the barriers and providing valuable information on how to make B2B successful.
---
Best for: B2B marketing professionals
Podcast type: Interviews with entrepreneurs, CEOs, and thought leaders
Host: Mike Pastore
Relevant topics: Market Failure
B2B Nation podcast is brought to you by TechnologyAdvice that shares expert opinions and advices B2B marketing professionals.
Produced by industry experts that are leading the market. Get insights on how to effectively market your company and what pitfalls to avoid.
B2B Nation provides a podcast that is informative as well as interesting to listen to.
---
Best for: Business trainings
Podcast type: Business insights
Host: Antonio Smith Jr
Relevant topics: Resources for B2B
Get the ultimate business insights by listening to B2B From A2Z Podcast.
The host Antonio provides real tips, real data, real facts, and real training! This podcast give you #1 Resource for putting money into your pocket and prestige into your company.
Tune in to these B2B podcasts to optimize your business trainings.
---
Best for: Digital Marketers
Podcast type: Interviews & fireside chats with B2B tech industry experts.
Host: Chris Walker
Relevant topics: Digital Marketing tactics and strategies
If you are interested in the future of marketing and what it will look like, then this podcast is for you.
This is the perfect podcast for someone who is looking to enter the world of digital marketing and business strategy.
The State of Demand podcast is a great resource for you. You will find on this podcast current and future marketing tactics and strategies that are designed to give you a competitive edge.
---
Best for: Technology Leaders , software executives
Podcast type: Insights from venture capital experts
Host: Aurelien Mottier
Relevant topics: account-based selling, C-Suite engagement, capital investment
If you are a software executive trying to grasp marketing and sales knowledge, this is just the right podcast.
The B2B Revenue Acceleration Podcast‬ is focused for technology leaders, providing sales and marketing insights for their industry.
The host's ultimate objective is to empower and educate executives in the tech field with his B2B podcasts.
---
Best for: B2B marketing people
Podcast type: Inspiration from B2B marketers and experienced CMOs
Host: Dave Steven
Relevant topics: Current marketing topics, Top networking tips
Are you looking for a podcast that helps you get more coverage for your business? The Business Marketing Club is a podcast for B2B marketing world to get started and stay a step ahead in the game.
Get marketing advice and be inspired from marketers by tuning in every Wednesday!
---
Best for: Digital Marketers
Podcast type: Masterclass
Host: Eric Schwartzman
Relevant topics: Lead conversion
Want to take your business to the next level? Get more out of your marketing?
You can start by listening to a podcast that will show you how to use the latest tech to generate, qualify and convert leads to revenue.
---
Best for: Digital Marketers
Podcast type: Informative
Host: Isaiah Bollinger and Timothy Peterson
Relevant topics: Business Scaling, eCommerce integration
With the ever increasing eCommerce industry, you need to get all the best insights on establishing your presence and growing your business online.
This is where B2B eCommerce podcast comes in handy! If you are new to B2B eCommerce, "The Hard Truth about B2B eCommerce" is one of the B2B podcasts that's a must listen.
---
Best for: B2B Tech entrepreneurs
Podcast type: Sales insights
Relevant topics: sales of a BtoB SaaS startup
If you work in sales or have anything to do with sales of a B2B SaaS startup, you can get tactical and strategic advice out of this podcast.
Whether you are in the early stages of a company or have a fully developed one, these podcasts are for you. You will be given advice on everything from product strategy to marketing tactics.
---
Best for: Business owners
Podcast type: Interviews with experts and thought leaders
Host: Jake Jorgovan and David Ledgerwood
Relevant topics: Marketing and Growth, Tech SaaS Sales
As the business world continues to change, so do the people leading it.
B2B podcasts provide insight into what's going on in the world of business and what it's like to be a leader.
The Leaders of B2B Podcast is an award-winning podcast that features interviews with experts and thought leaders from around the world.
---
Best for: Manufacturing, distribution and service industry leaders
Podcast type: Insights from experts on the field
Host: Rotating host of Experts
Relevant topics: Data science
B2B Reimagined is a unique B2B marketing podcast like no other. It provides insights on data science and recent trends of business uses.
With a rotating host of experts, get decades' worth of insights on their experience using data science to address industry-specific challenges for B2B marketing and sales.
Conclusion
So there we have it! The complete list of B2B podcasts for you to choose from – there's something suited to every business situation out there, so choose the one that's right for you.
Everyone can learn something new from these B2B podcasts, whether you're a CEO or you're just starting out on your entrepreneurial journey.
Whatever your reasoning, you've come to the right place. Klint Marketing specializes in working business services companies to help them reach their full potential, maximizing engagement and sales across channels.
Curious? Contact us to find out more.