Have you been searching for buzz marketing examples and strategies to position your brand into the spotlight organically and authentically? Did you know that there is an easy and effective way to drive traffic to your social media platforms and websites?
If this is news for you, stay with us! This article has the answers to all your questions and will help you build a marketing campaign that really gets your brand out there!
Our little secret ingredient is buzz marketing! Would you like us to define 'buzz' before we move to the marketing stuff? This creatively named marketing strategy works on the word-of-mouth principle – people start talking about your product just like bees unceasingly buzz around in search of flowers.
It's an effective way to increase customer engagement, sales, and ROI using little to no investment.
Buzz marketing strategies have been successfully utilized by famous brands such as Apple and Starbucks. But on the way to 'get buzz' it is also easy to harm your campaign if some things are done wrong. We will, of course, provide your with buzz marketing examples that were not a success – but more about that a little further down!
So you can learn from the brands who failed and create such a buzz campaign that will make people talk about your brand for a very long time!
Make sure to read till the end and start collecting the honey those busy bees produced while buzzing on social media!




What is buzz marketing?
Have you ever got or purchased a product so awesome that you just couldn't wait to let all your friends and family know about it?
If the answer is "YES!", we are happy to inform you that you have contributed to the effective implementation of buzz marketing!
So, let's start from the beginning. What does buzz marketing actually mean?
Well, following the buzz marketing definition, it's an unconventional and awareness-focused marketing strategy that works on the principle of social contagion.
It utilizes online resources, including social media channels, to start a discussion about a brand or a product among followers.
This method of creative advertising campaign aims to generate consumer awareness through word of mouth – organically, authentically, and effectively.


To point out one main distinguishing feature of buzz marketing – is the use of unique (and often unusual) content or other marketing tactics to maximize the potential of generating the 'buzz' among your targeted customers.
And the more buzz created around the product or service, the greater the chance that potential consumers hear about it and decide to make a purchase!
But wait, you might find yourself asking: isn't this starting to sound a lot like viral marketing?
Although quite similar, there are a few main distinctions between buzz and viral marketing strategies. Curious to find out what they are? Keep on reading!
Buzz marketing vs Viral marketing
It is not uncommon for people to confuse buzz marketing with viral marketing. Understandably so, since these two approaches have so much in common on so many levels.
Both marketing strategies are based on word-of-mouth marketing, can be highly cost-effective, and have great outreach potential.
Everything depends on the research behind your brand and the level of creativity, that can turn this 'raw data' into something original and thought-provoking. And this don't have to cost you a fortune!
However, there are a few main characteristics that will help you understand how these marketing strategies differ when trying to figure out which one better suits your current marketing needs. Spoiler: the difference is the 'focus', but to understand what that actually means keep reading further!
Viral marketing
Viral marketing is a broad approach that uses established social media channels to advertise a product. To kick off a viral marketing strategy, you produce meaningful content that compels users to start sharing it.
Although in these aspects viral sounds almost the same as buzz marketing, the distinct feature is that viral marketing operates solely on social media and has a less targeted message.
A viral campaign grows over a longer period of time until it reaches a tipping point – building slowly until it gets to a critical mass of consumers, at which point it stops being marginal and becomes mainstream. The main focus of every viral campaign is the campaign itself!
However, viral campaigns are typically short-lived, and – the mass impact starts fading away after some time.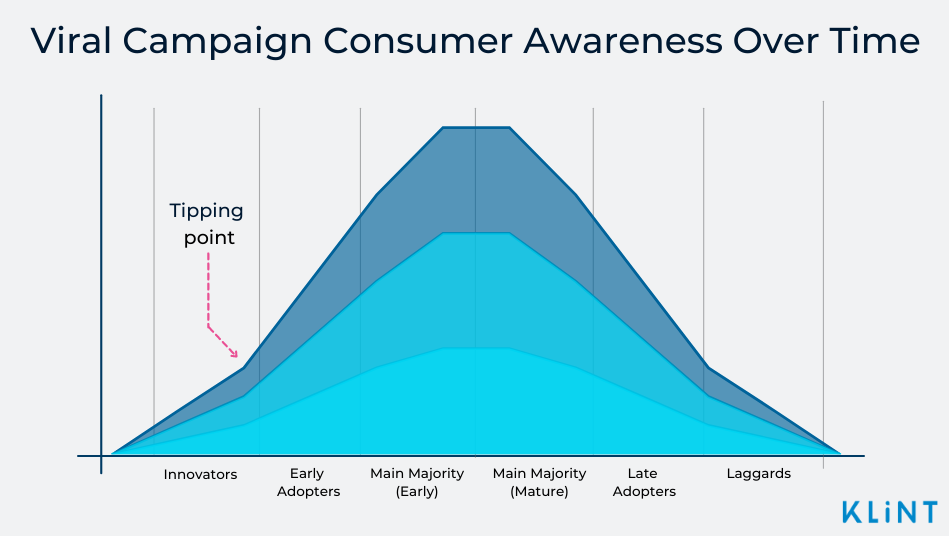 Buzz marketing
Buzz marketing is basically a form of viral marketing strategy. Nevertheless, a buzz campaign can be differentiated from viral by different tactics on how the marketing message is shared.
While viral campaigns build momentum before becoming massive, buzz is more immediate.
The buzz campaign enhances the promotion of a product, thereby increasing brand recognition. Any buzz campaign has its own brand at the main focus and centers on branded content, raising awareness, and educating customers on the specificities of the brand.
Furthermore, buzz marketing operates both off- and online – it can often start as an offline event that moves online through websites, lives, social media, etc.
Distributing branded content or organizing an offline event can create a buzz amongst your targeted audience. This incentivizes them to mention the product or event on their social media, which can take the campaign from offline to online.
Finally, while viral marketing booms, buzz marketing grows a bit slower and will, therefore, likely last longer. Makes sense so far? Great. Let's move on then.
How to create a buzz marketing campaign?
The whole idea behind a long-lasting and effective buzz marketing campaign is based on word-of-mouth strategy, which, in essence, is getting people hyped about the product.
Brands should aim to launch interesting, controversial, or unique marketing campaigns that will bring value and help your consumers learn about their products and services.
Creating a campaign that will awake a fear of missing out (FOMO) in customers is another method used by marketers to start the buzz.
These tactics can also be put within the framework of earned media.
Earned or free media can be defined as an activity related to brand promotion and raising brand awareness in which the company itself does not take an active role, but gets promoted through mentions by consumers, journalists, etc.
Earned media should, however, be differentiated from paid and owned media since, as its name suggests, it is earned and is free.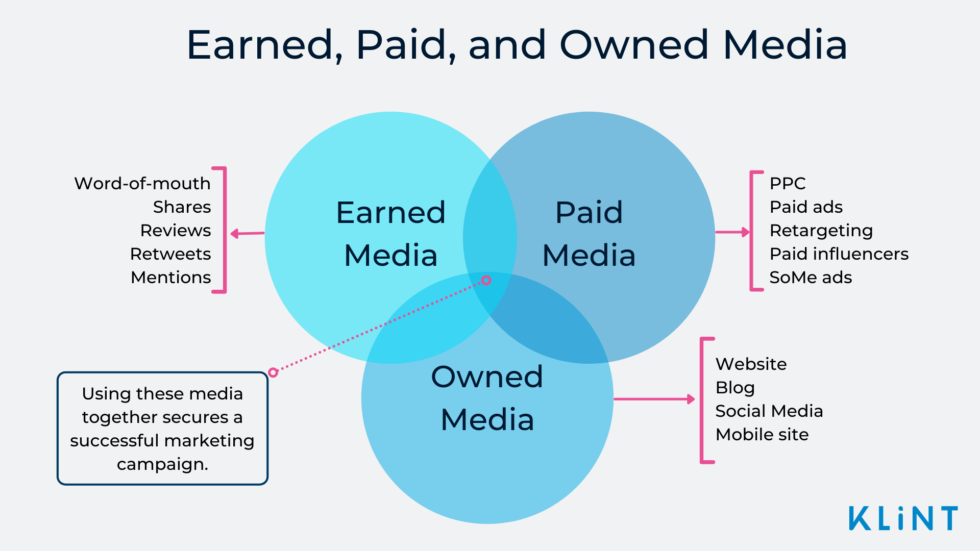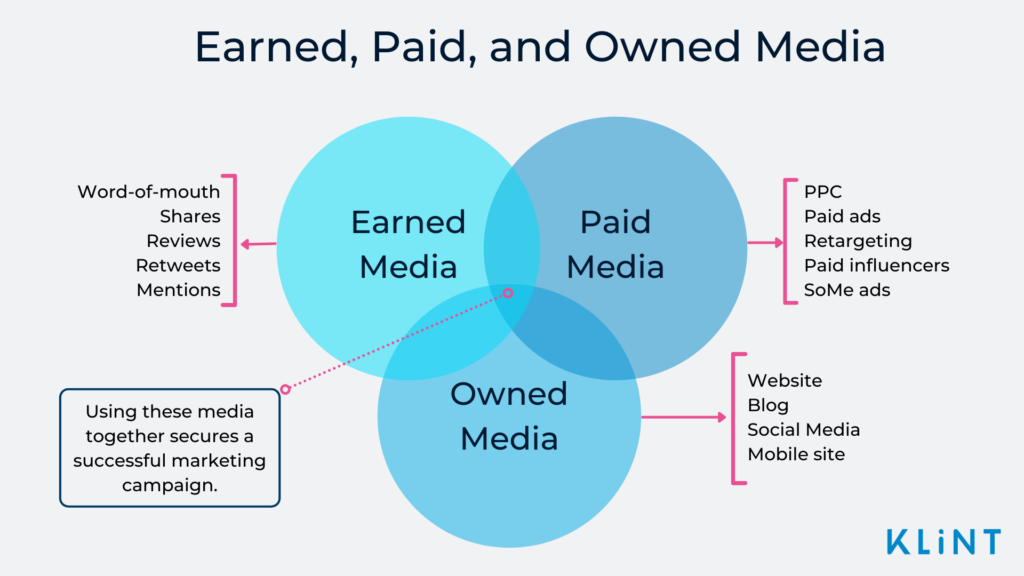 Earned media and buzz marketing
There are many examples of earned media, here are some that are buzz-worthy:
Consumer testimonials and reviews
Mentions, likes, and shares on social media channels
Word-of-mouth strategy (on- and offline)
Magazine or newspaper articles
Blog posts with product promotion content
Earned media is incredibly valuable for businesses' ROI, turning customers into loyal brand advocates or micro-influencers, who will amplify your company's positions and boost brand recognition!
So, let's say you have created a piece of content you believe will be able to turn into a successful buzz marketing campaign and make a lot of 'noise' which will lead to a lot of media attention.
The question is how to most effectively induce all the hype and conversation? Any suggestions? The answer is social media!
Buzz marketing heavily relies on social media for promotional purposes. Social media has become a go-to place for sparking conversations about the brand and posting branded content.
With a little resourcefulness and a lot of creativity, social media can become your steadfast companion for starting an enduring buzz campaign!
But before sending your buzz campaign out live, think what hashtags fit best. Introduce them to your audience and encourage to use them! This will help your customers to create a community around the campaign and ease the 'find – share – comment'. But also will save you loads of time when doing tracking and analysing the results.
Use social media for buzz brand marketing
Today, social media is home for many successful marketers. And rightly so, since the messages that appear on social media spread the fastest.
Research has shown that social media is the most popular content marketing publishing channel, preferred by 87% of marketers.
Posting branded content on social media to promote a brand or product is one of the most efficient ways of creating buzz among people.
A buzz strategy that can effectively help brands get people buzzing about products is through partnerships with influencers.
People who follow social media influencers love to hear their opinions and are more likely to try out featured products themselves as a result. (Let's be honest, we all secretly want to be like influencers)
This is typically something people can't wait to share – after all, it makes them seem ahead of a trend. Thus, positive word-of-mouth starts circling!
Furthermore, many brands create their own apps to provide additional value for consumers, for free. Social apps allow brands to create a space where they can connect and communicate with their customers and start a conversation about their products.
Using existing forums is another way to motivate customers to chat and share their experiences with products.
Forums can be used to create buzz by giving some members of the community a pre-launch product.
In this way, website forums can be used to generate buzz and build consumer communities by connecting fan clubs, discussion boards, and other groups for reviewing and expressing opinions on the brand.
One of the biggest advantages of forums is that it gathers core customers and loyal fans who already love your products – which increases the chances of them spreading the buzz!
Types of buzz marketing
Ensuring a prosperous buzz brand marketing campaign requires creativity and devotion to create content that will trigger your consumers' interest, and motivate them to share it with others.
For that reason, the brands need to put in extra effort during the planning stage to figure out what type of content they will use and who are you going to target (here we hope you've done your customer personas right) to develop a successful buzz campaign.
Depending on how marketers want to position their brand, there are types of buzz marketing that businesses can choose. Each type will help to create a story people will not be able to resist! Let's check them out!
Controversial buzz campaign
There is one thing that people cannot help themselves from talking about – controversy!
Have you heard the expression "there's no such thing as bad press" – that's definitely true when it comes to buzz marketing!
Controversial content elicits an emotional response, catching people's attention and creating buzz among consumers. The perfect way to encourage people to engage in debates and start a word-of-mouth strategy.
But be careful not to do in the wrong direction and spark the wrong kind of discussion through buzz marketing.
The right topic should be brand-related, and the campaign should bring out the best of your product or service as it will have a long-lasting effect on your audience.
There's a fine line between good and bad controversial ads, so tread carefully!
Unusual buzz campaign
Buzz marketing is typified by its unusual and unconventional approach to branding and creating campaigns.
It is our nature to always be drawn to the new and exciting. Therefore, creating a campaign that hasn't been seen before, or has elements that differ from what already exists on the market is key to success.
An unusual buzz campaign can be anything that will surprise consumers and give them a hint of how beneficial your product can be to them. Your main goal with the unusual buzz campaign is to stand out!
Don't stress though, some of the best and original buzz marketing campaigns differ with simplicity. The simpler you want it to be, the more preparation work and research it will require. We did mentioned it earlier, go-go-go and make your research!
Sometimes being a little weird can also be helpful in producing a successful campaign.
One example of successful and unusual buzz marketing is OverweightDate. This dating website is targeting overweight people and providing something unique and unusual, compared to other dating sites.
Through online advertising, effective keyword usage, and, of course, word-of-mouth, the promotional campaign managed to create a lot of buzz among people, which increased the number of platform users.
So, think of some new approaches and let your creativity shine! People will acknowledge it and will certainly want to share it with like-minded people.
Hilarious buzz campaign
Creating a hilarious marketing campaign can be a tricky task whilst trying to frame it in a business context. But lucking it's much easier to make people laugh than cry, so your chances are high! Let's continue.
Content creators have to be very careful to put their brand in a positive light, and not make it a subject of ridicule. Funny content should be chosen in a way that reflects the brand, closely relates to it, and doesn't cross its values.
Always aim to create a campaign your target audience will look back on both for its humorous content and the brand and product.
You can create something hilarious, however, if not connected to your brand, it will have limited success in creating the buzz you need.
Exclusive buzz campaign
Anything secret is going to pique people's curiosity. A secret implies exclusivity, and this creates a sense of mystery and buzz around it.
Whether that be a birthday surprise or a product launch, people will get hyped about it and wait for it impatiently.
Creating a campaign in which interested consumers will be given access to special features or functions of your products and services are undoubtedly the go-to tricks for creating buzz.
Clubhouse app is an appropriate example of an exclusive buzz campaign. Right after the Clubhouse star appeared in our sky, it was close to impossible to be registered with the platform, unless you knew someone who'd already been registered.
Each member had a limited number of invites. But the waiting list to become a member lasted longer than people's patience, resulting in people not wanting to be on Clubhouse even when all the limitations were dropped. That hit the company and resulted in loosing a lot of already existing customers. Tell us: are you still using Clubhouse? We are very curious!
Another interesting approach is giving the audience a sneak peek of your product – think short videos, images, or any other type of branded content that will make them wonder what it is and spark the conversation about it!
Benefits of buzz marketing
Buzz marketing is a powerful method for promoting your brand that has been successfully used by numerous marketers within a broad range of industries.
The benefits of buzz marketing strategy are many but we've chosen a few that will undoubtedly convince you to start buzzing around right away!
Cost-effective buzz campaigns
Since buzz marketing uses almost exclusively word-of-mouth strategy, it's technically possible to engineer the entire campaign on a next-to-nothing budget.
Using buzz strategy, marketers can choose a campaign cost that best suits them. Hence, the campaign focusing on branded content and building brand awareness can end up driving a lot of traffic with little investment.
Even comparatively inexpensive buzz marketing can be a huge success with a little ingenuity and get consumers talking about the product. No astronomical marketing budgets needed here!
Improved audience engagement
Buzz marketing enables brands to induce interaction among their audiences, placing the focus on current and future customers instead of solely on the product.
To create the buzz, the brand need to build a marketing campaign that will spark a conversation between their consumers, which will ultimately increase overall engagement.
The benefit? The more consumers participate in conversations on social media, forums, etc., and get acquainted with a company's products, the higher the likelihood they will want to share the message about it with others!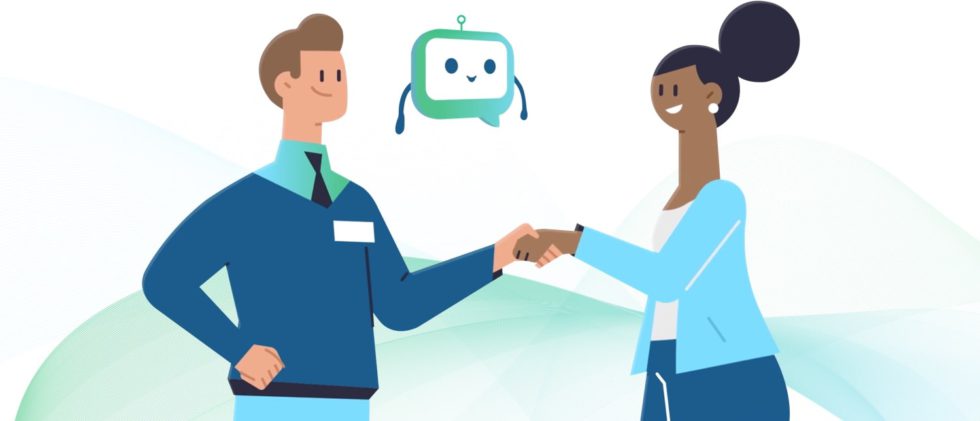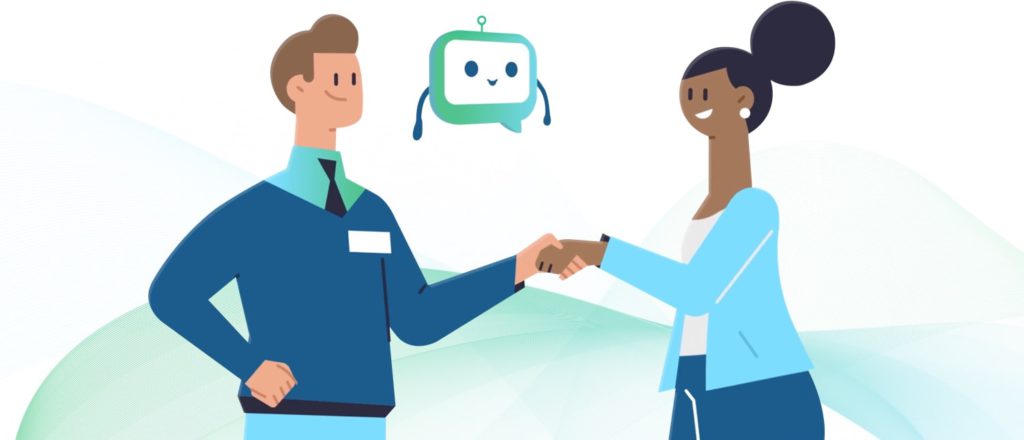 Enhanced customer reach
A word-of-mouth strategy is a fantastic method for reaching new customers.
Promoting your product on social media increases the chances of a large number of SoMe users to learn about your brand.
As more and more people spread the good word about your brand to people around them, more new audiences will become interested to find out more and eventually try it out.
In this way, buzz marketing equips you with the ability to reach not only your target audience but consumers beyond your target segment!
What's more, those consumers who are close to the ones you targeted are likely to be similar to them (with regard to demographics, interests, behavior) and therefore are more likely to be interested in your product offering.
Finally, you can utilize social proof as a tactic to increase your customer reach. Having positive and trustworthy feedback on a product from a friend or family member improves the odds for potential customers to want to use the product themselves.
Faster sales and improved ROI
Once your campaign has created buzz and started to deliver traffic to your website and social media, you should start noticing an increase in sales.
This is because through effective word of mouth, people get hyped about your product, get to know about it, and are potentially ready to make a purchase and finally see for themselves what the whole buzz was about!
Hence, you make more sales and simultaneously increase your ROI! A piece of cake – yet a very yummy one!
5 proven strategies to instantly create buzz marketing
Even though buzz marketing mostly depend on your consumers and a word-of-mouth strategy, certain steps can be taken to guarantee your campaign will be successful and will give the most desirable outcome buzz marketing has to offer.
The following are five confirmed strategies that will ensure that good words about your brand are buzzing around continuously!
Build anticipation
There is nothing that sparks more gossip or is more thrilling than anticipating something you've been waiting for for a while.
A good buzz marketer knows this, and one of the most famous strategies of buzz marketing is creating anticipation amongst consumers.
Teasing your potential customers with ideas on how your new product will help them and how they will be able to use it, without revealing the product is a proven way of creating buzz around it and raise awareness of your brand.
Let your consumers know they will not be able to live without your product and make them eagerly expect its launch day!
Stimulate early adopters
It can often be difficult to decide on what the most suitable strategies to launch a product are. What is the method that will secure the most successful reception from consumers?
One of the established strategies amongst marketers concerning product launch campaigns is early adopters.
Early adopters are those people who will be able to try out your product before it has been released to the masses.
They continuously seek out new products and are typically highly active in communities such as message boards, review sites, forums, etc. Their activity on different platforms enables word-of-mouth to spread faster and create a lot of buzz. This could be someone from your loyal customers or an influencer – the choice is yours!
Giving your product to early adopters is a way of testing and reviewing it, but also a way of promoting it that will spark other people's wish to purchase it once the product has been released.
Since you have chosen a number of people to exclusively try your new product, it will make them feel special and appreciated and raise your chances of building word of mouth about your brand!
Get macro- and micro-influencers onboard
Similar to early adopters, working with both macro- and micro-influencers can go a long way to ensuring the successful realization of your buzz marketing strategy.
Gifting influencers with a brand new product and asking them for an online review and product promotion (a social media post, video, etc.) will increase your product's reach immediately.
The difference between the early adopters' strategy and influencer marketing strategy, though, is that product promotion is a part of an influencer's job, for which they will get a paid partnership with a brand.
On the other hand, the early adopters will voluntarily leave a review on a website.
A positive promotion from an influencer will not only build awareness but can encourage their followers to try the product. This creates anticipation and spreads the word to a greater number of new potential customers.
So don't wait, but go on and discover influencers that will assist you to get the most out of your buzz campaign!
Use automation to create buzz
There are several ways automation can be a great solution for buzz campaigns. Automated messages are another fantastic way of creating buzz around your new product.
At this point, you might be asking: but HOW?
First, you create a message in advance that will match your brand, campaign, and product, and reuse it for a long time.
Secondly, by creating an email list of existing and potential customers, you can deliver your campaign message to a large number of people, and incentivize them with a "tell-a-friend" discount, for example, which will encourage them to tell their friends about your product.
Finally, you can automate your messages to be sent out at the specified and most suitable time.
The market abounds with automation tools that can help you create, schedule, and send out your branded content, and we have chosen a few you can try out:
The outcome is that you can reach customers at the right time with your message and achieve greater success!
Utilize social media advertising
Social media advertising is the last buzz marketing strategy that gives great results in terms of sparking conversation among people.
Although a paid marketing strategy, SoMe advertising has great potential to reach large audiences if conducted properly.
Well-done advertisements have the potential to influence many people and convert them into paying customers and brand ambassadors.
The chief benefit of social media advertisements, however, is that they allow you to reach people who haven't heard of you before and potentially convert them to loyal customers!
5 buzz marketing examples to inspire your own
Buzz marketing strategy is unarguably worth trying out – many famous brands started out using buzz campaigns and still use buzz marketing as the primary means of increasing brand awareness for their new products despite already being household names.
We have chosen five buzz marketing examples that will help you understand why buzz has to become part of your marketing strategy!
Apple
Yes, there is no doubt that Apple's products are amazing and this is one of the main reasons they sell so well.
However, even more than the products themselves, what Apple excels in is branding and marketing strategy that has everybody buzzing!
How do they manage to achieve that?
Apple has used buzz marketing strategies to tease the release of any new product for years.
With newspaper articles, ads, and other types of content describing the characteristics of each new model, Apple exploits the great anticipation their superfans have for a new product to create buzz. As a result, more enthusiastic customers are drawn to Apple, eager to try them out!
Their loyal fanbase faithfully stand in line for hours just to get hold of the new Apple product.
What's more, they are impatient to share their satisfaction with others, which (you guessed it) is the essential characteristic of word-of-mouth marketing!
Starbucks
Every coffee lover has at one point in life craved a Starbucks experience, proving how far a well-executed buzz marketing campaign can reach.
The coffee house is a 101 buzz marketing example to inspire you to start your unique buzz campaign and gain a base of loyal customers.
Probably the first thing we all think of when we say Starbucks is our name on their coffee cups! This customized element has made Starbucks attractive to millions of people!
However, Starbucks's buzz marketing goes far beyond writing names on coffee cups. For all coffee enthusiasts desperate for exclusive offers, Starbucks has created a secret menu.
The coffee chain offers a variety of drinks that you cannot find on a menu but can ask your barista to make for you. Apple pie frappuccino, Caramel Snickerdoodle macchiato, Strawberry lemonade – you name it!
How do people find out about this though? Well, back to basics of buzz marketing, through word-of-mouth!
Starbucks uses their loyal fanbase to promote their "secret" drinks on social media, thus reaching even greater numbers of people who are eager to try these exclusive and unique offers!
This strategy has a positive impact on the company's brand identity and enables the brand to organically reach large audiences, all through their customers!
Alexa by Amazon
Upon the release of Google Home and Apple's HomePod, Amazon's Alexa started facing some strong competition.
To combat this, Amazon devised a marketing campaign that would put Alexa under the spotlight once again. This is when their amazing buzz campaign was developed.
Amazon made a few extraordinary marketing moves that helped create new buzz around Alexa and reach millions of people.
In 2018, the Amazon team came up with the "Alexa Loses Her Voice" commercial that was released during the Super Bowl (an event followed by over 100 million people).
In the ad, Alexa starts coughing and loses her voice, upon which Jeff Bezos looks for her replacement. Alexa is then replaced by a series of celebrities: Cardi B, Gordon Ramsey, Sir Anthony Hopkins, and Rebel Wilson, giving people everyday instructions in a peculiar way.
The campaign aimed to show that Alexa is irreplaceable. The objective was to demonstrate to the viewers that no one could either substitute or outperform their product.
This unusual marketing approach created a lot of buzz among the viewers. Its hilarious content made a commercial fun and interesting to watch and share with others.
Moreover, celebrities of different profiles cast in the ad helped Amazon reach large audiences of different demographics.
The campaign was a hit that resulted in 1.5 billion mentions and over 50 million YouTube views!
Aviation Gin
Many of us have probably seen a failed commercial released by Peloton in 2019. The ad in which a husband gifts his wife a Peloton bike for Christmas got a lot of criticism regarding body shaming and sexism.
Although seemingly this ad has nothing in common with Aviation Gin, the truth is a bit different.
Aviation Gin knowingly came up with an idea to hire the actress from Peloton commercial and
film her drinking Aviation Gin with her girlfriends while still appearing dazed and evidently healing from her experience with Peloton bike.
She cheers her friends saying "To new beginnings," while her friends console her and convince her that "she is safe here," after which they go on to drink their glass of Aviation Gin.
Aviator used humour to create buzz around the brand, linking their positive message to a scandal that people were already buzzing about.
The commercial became a big hit among viewers and got almost 10 million views on Twitter in only a few days! The campaign today has 7.7 million YouTube views and counting!
Clorox
Who would have thought that sharing a funny bathroom story can help a brand create buzz marketing that would rapidly increase their website traffic?
Well, Clorox did, and they created a campaign that turned out to be truly buzz-worthy!
We have all had a funny bathroom story at least once in our lives and likely shared it with our friends and family – because why not laugh about it!
Clorox came up with the idea to create a campaign called "Clorox Lounge," with a call-to-action strategy that motivated their followers to share their laughable bathroom stories on Clorox's Facebook profile and website for a nice $10000 prize!
As people started posting their funny stories on Clorox's social media channels, they attracted even more people to visit and check out what some people are going through in their bathrooms! Hilarious and extremely effective!
Clorox's interactive approach managed to increase website traffic since people started sharing more and more funny stories with their friends and family.
The results? Clorox's Facebook page was visited more than 150000 times and their website received 400000 visitors. In addition, the brand got 1.4 billion SoMe impressions!
5 buzz marketing examples that have gone wrong and how to make sure that doesn't happen to you
Although there are many brands that utilize buzz marketing strategies and manage to create a buzzing story that people adore, there are some brands that haven't been so fortunate and whose branded content didn't succeed to improve their businesses.
Creating successful buzz marketing is not an easy task – something can go wrong and have devastating consequences for the brand.
For you not to ever make such a mistake, we have listed five failed buzz marketing examples, with all the wrong steps taken by the campaign managers.
Make sure to check them out and prevent any irreversible situations.
Fyre Festival
Sometimes even a great marketing campaign can have disastrous results!
Fyre Festival is probably the best example of how a great buzz campaign ended up as one of the biggest frauds ever!
The buzz campaign for Fyre Festival was pitch-perfect! The festival was promoted as a luxurious 2-week event, with some of the biggest influencers, villas, cruises and sunbathing in the Bahamas, and amazing chef-made meals for the attendees.
It was targeted at millennials and some of the strategies used included influencer marketing, fear of missing out (FOMO), and social media marketing.
The buzz campaign was an utter success! A massive number of people bought the tickets for the party of a lifetime, expecting an experience where they will party with some of their favorite Instagram influencers.
However, the reality was not so shiny! Upon arrival to the Bahamas, instead of villas and fancy meals, the attendees were greeted with tents and bread and cheese, with no prospect of ever getting to their long-awaited party.
The whole buzz turned out to be a complete scam, leaving people stranded on an island for days, with almost no food or place to sleep.
And although the buzz campaign was perfectly conducted, the lack of organization on the part of organizers made the event one of the worst marketing stories ever.
Kendall Jenner's Pepsi campaign
Presenting yourself as a progressive brand is great, but it's not always the best idea. For Pepsi, it turned out to be quite a scandalous one.
In 2017, amid the Black Lives Matter movement, Pepsi created a commercial with top model Kendall Jenner that ended up receiving a lot of backlash.
The commercial revolves around a protest in which Jenner is inspired to join. She removes a blond wig and tosses it to a black woman, takes off her lipstick, and marches through the crowd, with a can of Pepsi in her hand.
She then comes to the police officers and offers them a can of Pepsi – which becomes a symbol of peace with Jenner the ultimate peacemaker. The whole crowd starts cheering.
The ad was perceived as trivializing the serious social protests that stood for protecting black people's lives and used them to sell their brand's product while representing a serious issue in a very light manner.
Pepsi removed the ad the next day and gave a public apology, however, their brand was hurt. In the next few days, sales dropped by more than 20%, and 28% of past consumers stated they would reconsider buying Pepsi again.
Safe to say – not every buzz is a positive one!
Scott Disick and Bootea's Shake
Keeping up with the Kardashians stars have had their fair share of buzz marketing fails in their careers. Besides Kendall Jenner, Scott Disick also experienced what a failed attempt at buzz marketing can feel like.
In 2016, Scott Disick, an Instagram influencer among other things, was paid to promote a Bootea shake.
And although paid partnerships between brands and influencers are nothing new, influencers usually try to market the product as something they genuinely care about and enjoy using.
However, Disick made a mistake that turned him into an object of public ridicule for a long time to come.
Namely, Disick got specific instructions from the brand, about the time and content he was supposed to post on his social media accounts.
And Scott, well, copied the whole email and posted the full text: "Here you go, at 4pm est, write the below. Caption: Keeping up the summer workout routine with my @booteauk protein shake!"
He did eventually try to fix his mistake, but as we all know, the Internet is much faster than any human, and the buzzing started long before Disick even realized what error he had made!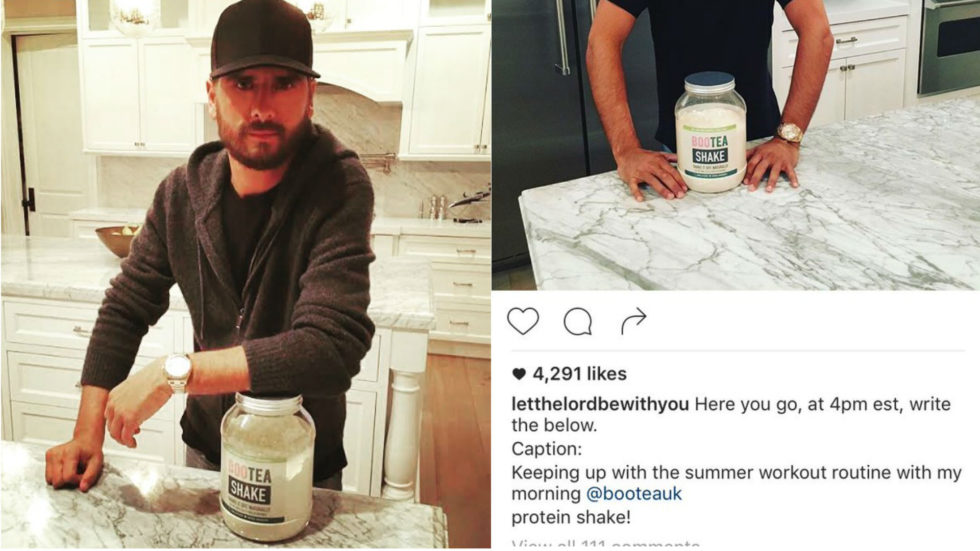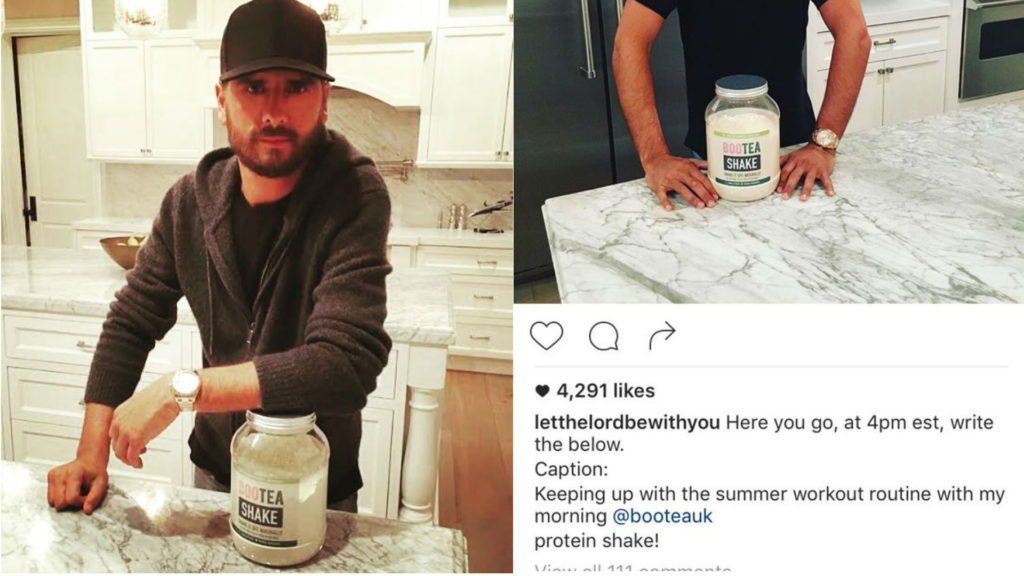 Benetton's "No Girls Allowed" campaign
In 2017, Benetton – a famous Italian clothing brand – released a campaign that resulted in them being considered a sexist brand!
They posted a photo on their Instagram profile that visibly had nothing wrong with it – three boys in T-shirts posing together. The post was race-inclusive, and the T-shirts were gender-neutral. Pretty good start.
However, the caption told a different story: "Sorry ladies. Girls not allowed!" This caption sparked anger in many brand's followers accusing them of being sexist, and saying they would never shop with the brand again.
The reactions were even more heated since Benetton was always a very progressive brand, advocating gender and race equality, and incorporating those themes in their campaigns.
This campaign seemed like going back to the Stone Age for Benetton's consumers. Although Bennetton stated a public apology for their caption, the brand seems to have never fully recovered from this failed buzz marketing.
Sunny Co.'s free swimsuits
Online marketing campaigns can be a double-edged sword since once the campaign is on the Internet there is no way of controlling it. And for some brands, their great buzz campaign idea can turn into an angry beehive.
Sunny Co. felt the stings on their skin. In 2017 (a cursed year for many brands it seems), the California-based clothing company decided to release a replica of the famous Pamela Anderson "Baywatch" red swimsuit.
However, in all eagerness to promote their product and start a word-of-mouth campaign, Sunny Co. promised a free suit to everybody who reposted the photo of a product on their Instagram account within the first 24 hours.
Perhaps they forgot how much people love free stuff, but a nice initiative ended up being reposted thousands of times within the first hours of the campaign and in two days the Instagram profile gained more than 700000 followers.
The company couldn't handle all the requests and decided to change the rules of the campaign in the midst of it, which caused an outrage among their followers.
Today, the brand has little over 300000 followers, and they have once again attempted a similar campaign. Hopefully, Sunny Co. learned from their mistakes and realized that Influencer marketing is not as simple as it seems, but needs clear guidelines, limitations, and rules.
Here's what you need to remember for your next buzz marketing campaign
One thing to remember is that every marketing campaign starts with the best intention. No marketer develops a marketing strategy hoping to fail. However, things go wrong and sometimes go out of control.
This is especially true when talking about buzz marketing since it heavily depends on word-of-mouth and customers.
That's why every brand should carefully develop their buzz campaigns, find the right approach to them, learn about their audiences, and choose the right strategies to make a successful buzzing campaign.
Brands shouldn't forget to build some anticipation, use early adopters, influencers, automation, and social media to get the most out of the campaigns and start spreading the word about the brand.
What's more, take the best out of both the most successful and the worst failures in buzz marketing examples to ensure your success!
Good luck and let us know how buzz marketing is working out for you!