A Step-by-Step Guide to See Your YouTube Subscribers
YouTube
has taken over as one of the
world's leading social media platforms
, the site is actively visited by
61% of global internet users as of February 2020
.
Like many social media sites, it's a fantastic way to connect and share similar interests, explore new ideas, or learn new skills via the site's plethora of "Tips & Tricks Tutorials".

The site's yearly exponential growth is matched by the countless YouTube channel creators who're part of the family. As the YouTuber community expands, keeping track of subscriber bases has turned into an extremely powerful tool to help gauge your channel's stats, and grow it in the direction of your choice.

If you're able to see which type of YouTube Subscribers who follow and like your content, you'll be able to generate new targeted ideas, and better understand what kind of videos appeal best to your online audience.
Working your way across all the features can get overwhelming; so this step-by-step guide will walk you through the 5 necessary steps to see and manage your YouTube subscribers and subscriptions.
And, since we're here, we decided to throw in a little manual for you to take advantage of the YouTube Analytics available on the social media platform.
Step 1. Log-in
Once you're on the website's page, find your way to the top right corner to login to your YouTube account.
---
Step 2. Go to your YouTube studio
Once you've logged in, click on your profile icon. In the panel that just opened, spot your studio and click on it.

Once in your YouTube studio's main page, you'll see a block called "Channel Analytics". It will show your total number of subscribers.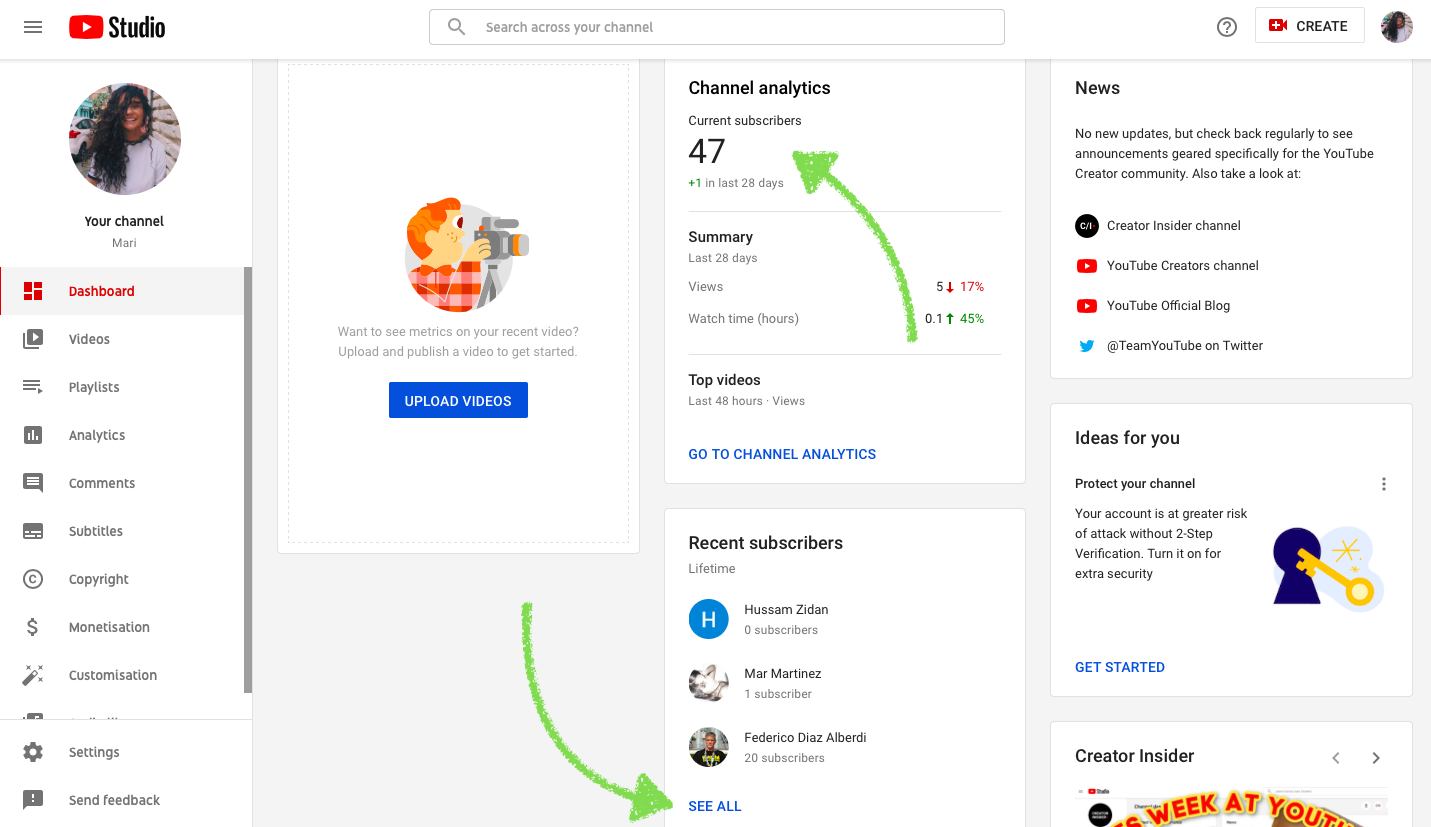 The block underneath it is called "Recent Subscribers", it offers you a quick peep at your most recent ones. If you wish to check out all of your subscribers, just spot the "See All" button on this block and click on it.
---
Step 3. See your YouTube Subscribers
If you've clicked on "See All", a panel will have popped up with a list of all your YouTube followers. You will be able to see who they are, how many subscribers they have, and subscribe back to them if you want to.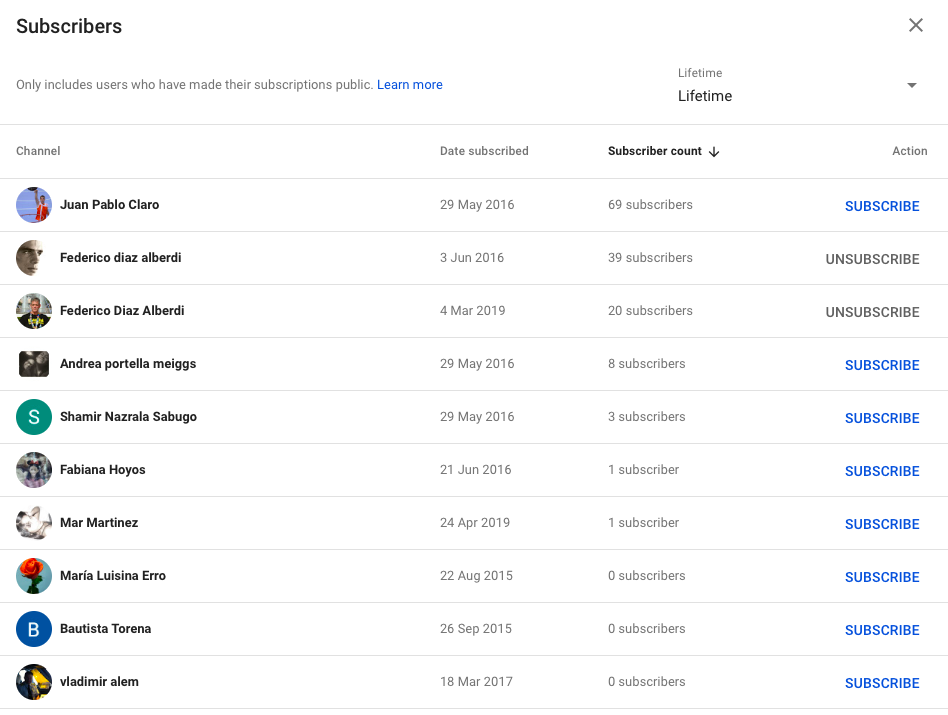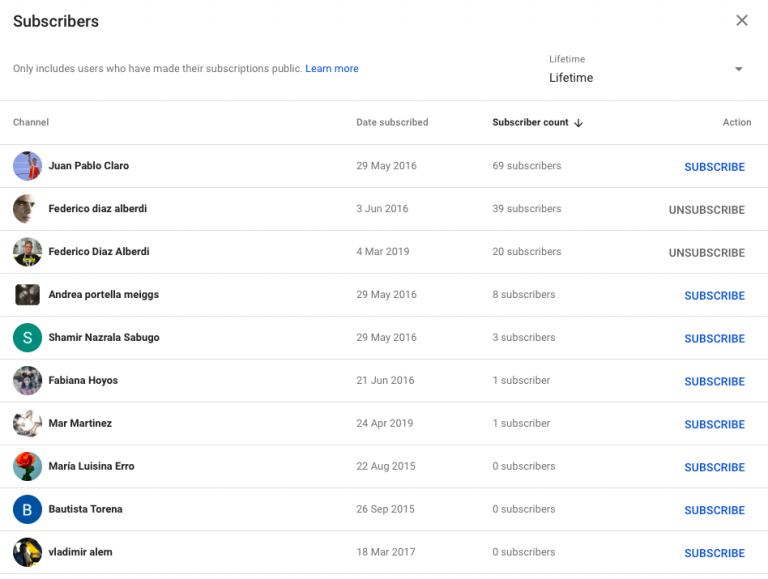 ---
Step 4. Checking your YouTube subscribers' analytics
Remember your YouTube Studio dashboard? Try clicking on the "Analytics" tab on the left side-bar.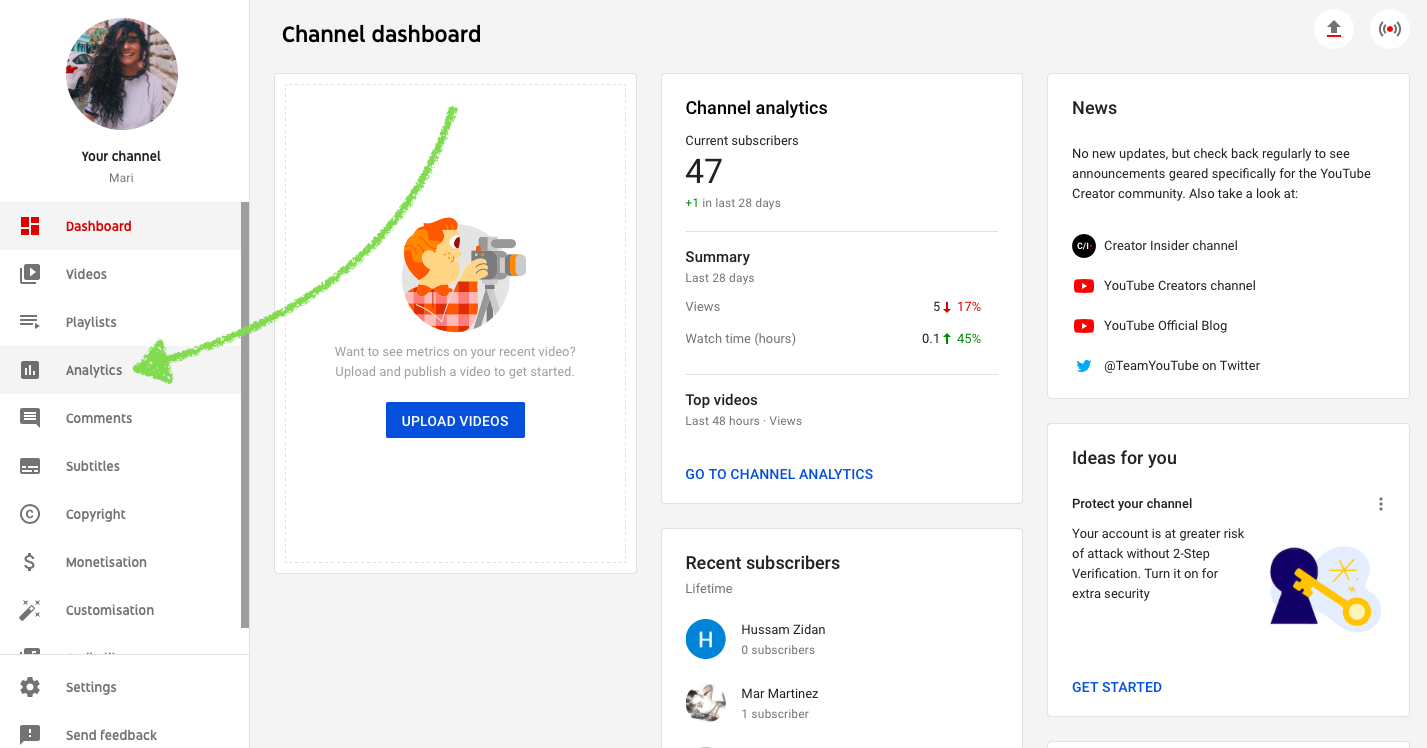 This action has just taken you to detailed data of all activities related to your channel. To take a look at how your subscribers respond to your content, go and click on the "Audience" tab.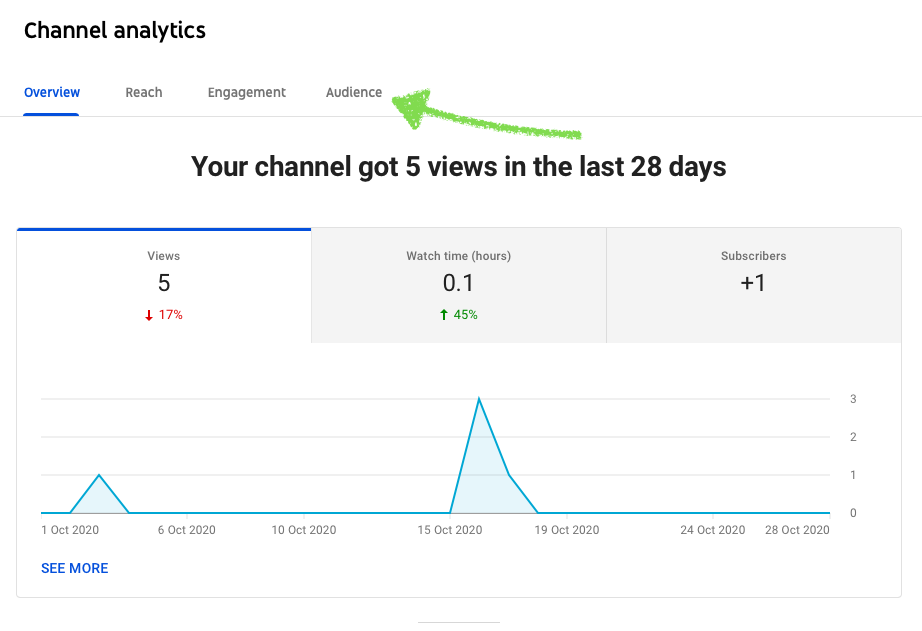 You'll get a well described graphic insight about your subscribers' activity on your channel over the last days.

You'll have access to detailed information about subscriber count (such as new followers) and the specifics on your uploads' viewing activity.
---
Step 5. Use advanced YouTube analytics
Let's go back to your analytics dashboard now. You're seeing an overview of the basic channel metrics. If you wish to have a deeper and more detailed insight of your YouTube traffic, head to the top right corner of your screen and select "Advanced Mode".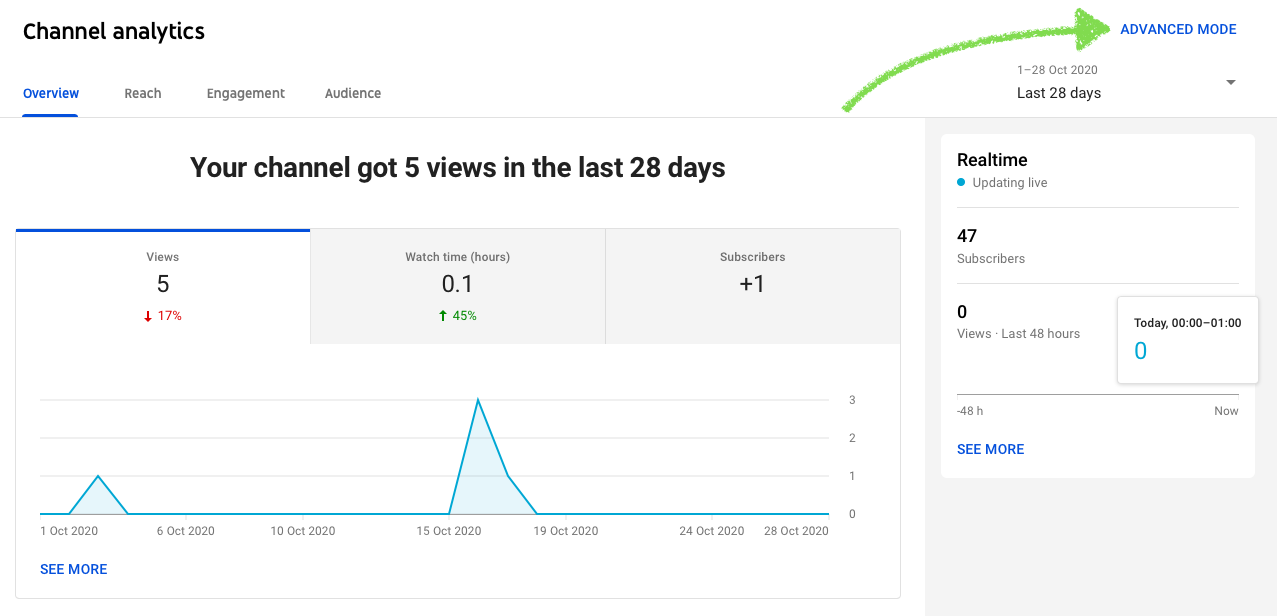 You will now get a complete scope of your channel's activity, such as traffic source, viewer's most important info, and your video's watch-specifics. The available analytics tabs will take you to different dashboards which illustrate relevant metrics.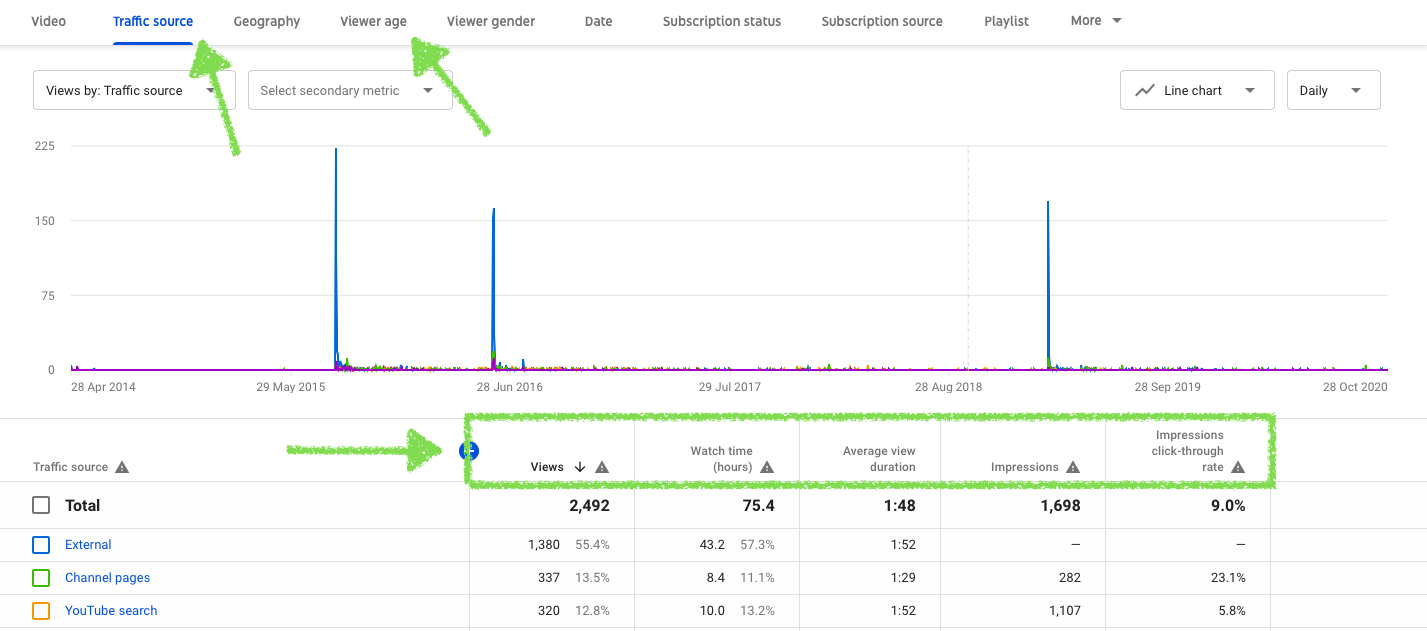 One of the tabs will take you to a preview of your subscribers and viewers' demographic data.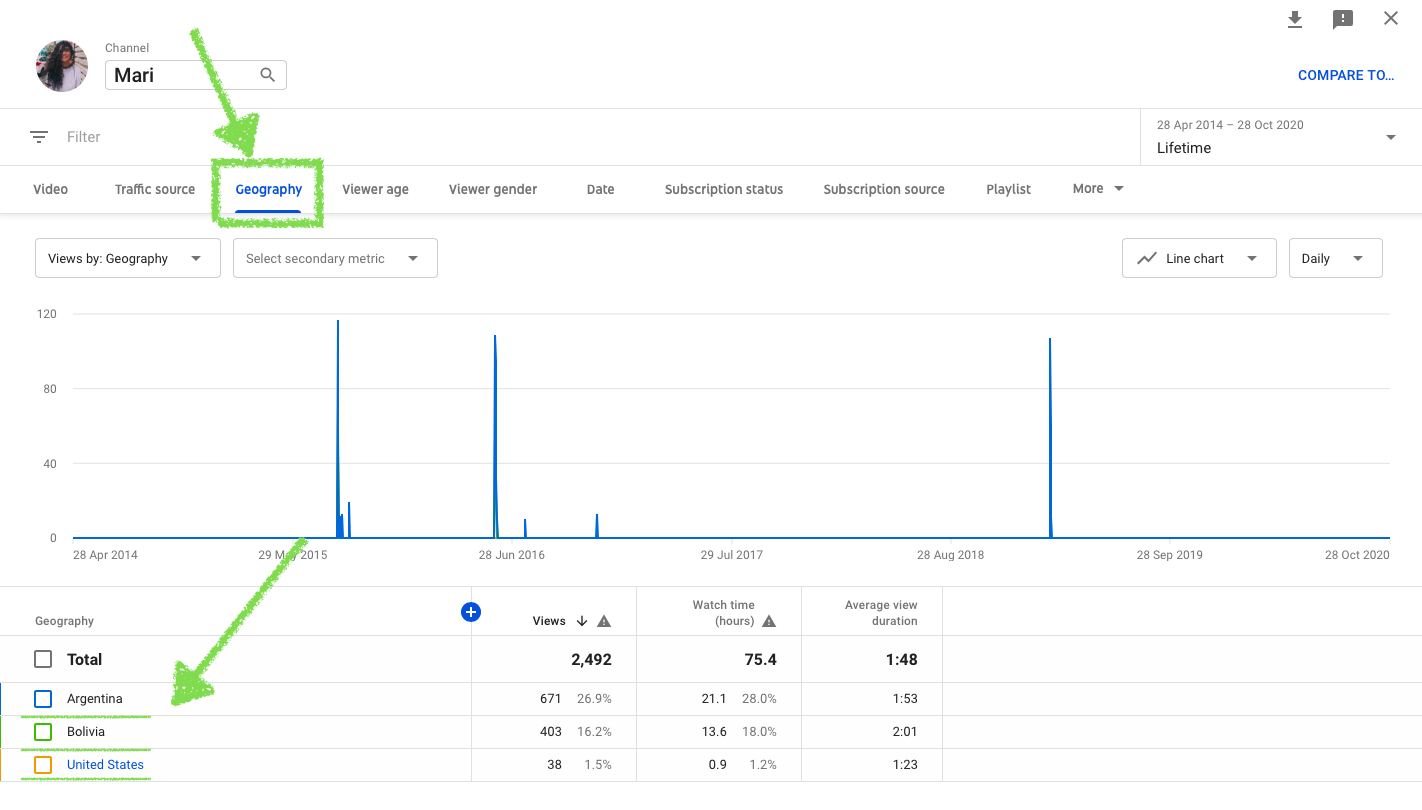 This data will help you sort your information out upon demographic elements, like viewing which regions the content you're creating resonates with the most.
---
Want more?
So far we've walked you through the analytics on your channel's general traffic, but other useful information may include how many followers you've gained with a particular video, average watch time, etc.
On the top bar you will be able to select the particular video analytics you want to take a look at. If you wanna go deeper, you can also check the analytics of each video individually. Click on "Video", and let's get started.

You'd be surprised by how very helpful it is to have access to how your viewers found you, and how many of them are already subscribed to your YouTube channel.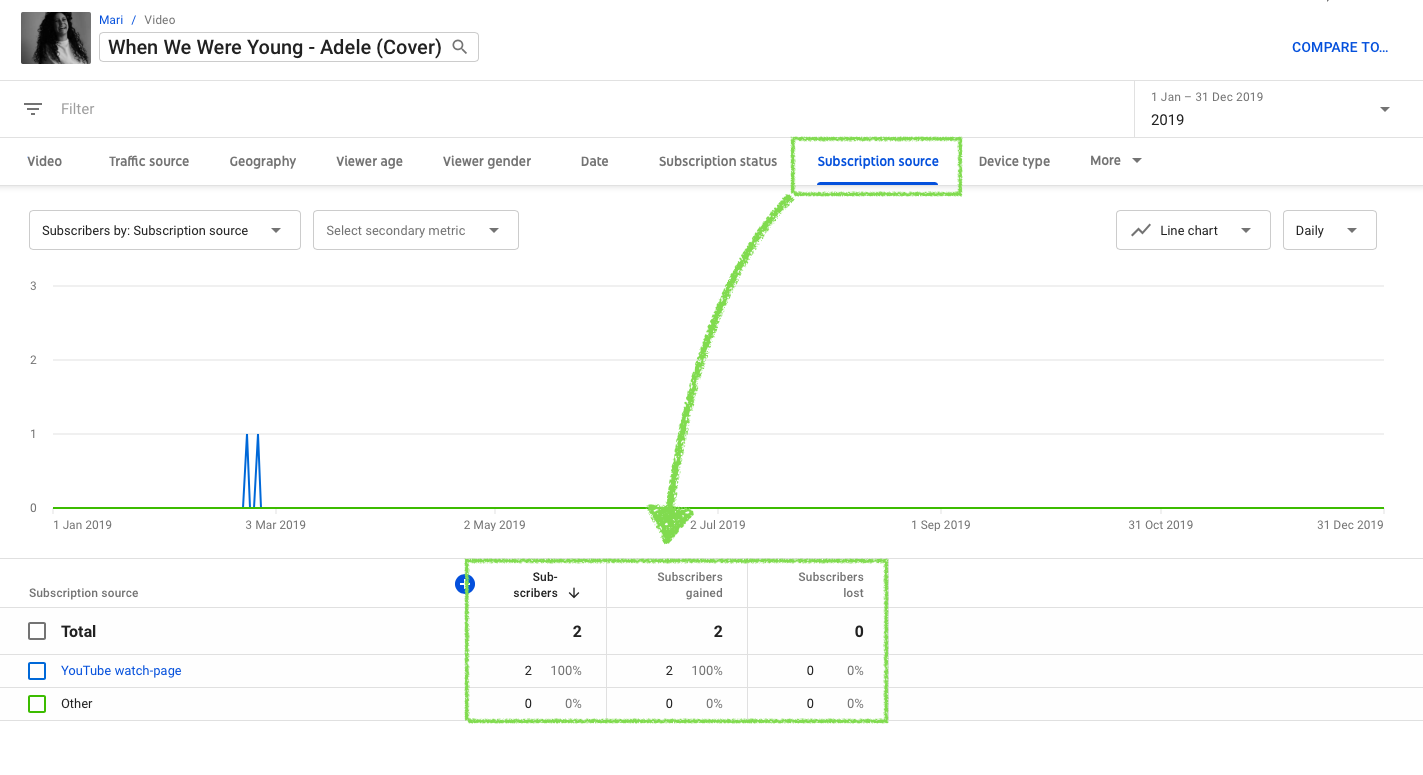 ---
Bonus Track
This was a simple guide on how to see which users have subscribed to your channel. If you want to go over which YouTube channels you're currently following, stick with us.
In order to find out about this, you will need to click on your profile picture on the right corner, and then click on "Your Channel".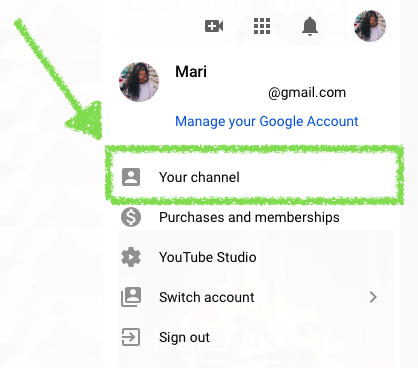 Once you've been redirected, check on the "Channels" tab.

You'll find yourself in front of a dashboard with all the YouTube accounts you are subscribed to, plus you can see how many subscribers each of these accounts have.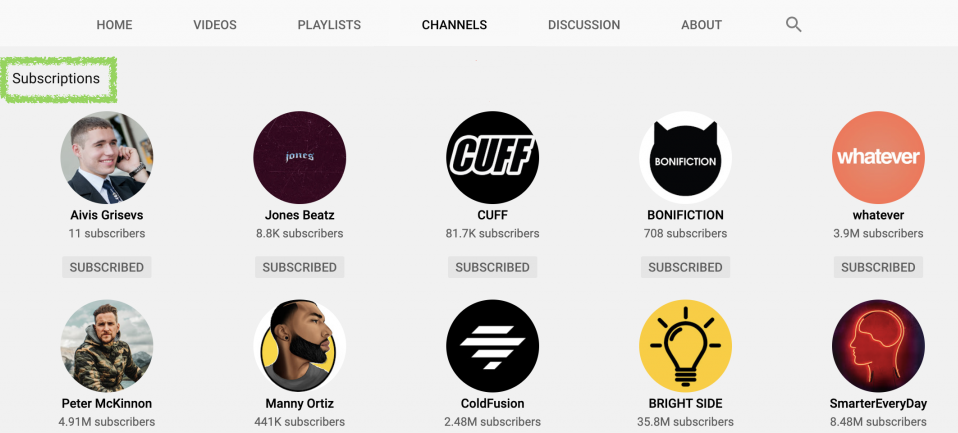 If there is a channel you no longer wish to be subscribed to, you can simply click on the grey button under this account's profile picture and unfollow.
---
Now, go squeeze the juice out of these features!
Was it helpful to see how analytics of YouTube subscribers work? 🙂
If you're ready to grow your channel and make money on YouTube, we hope this guide has brought you one step closer to your goal.
Craving some more? Stay updated with this article which talks about over 20 Social Media trends.