The way people are shopping is changing and economic indicators have been terrible for the industry lately. The need for new retail innovation ideas and trends is growing stronger.
As of July 2018 up to 50,000 retail jobs have disappeared. And only within the last six months, COVID-19 has further decimated the role of retail in our society.
Changes in consumer habits are one of the principal reasons. For the last 4 years, the UK has topped the list of countries with online retail sales as a percentage of total retail sales (15,6%).
It is also the second country with the highest e-commerce revenue on average per online shopper in the world (£1629), with only the US ahead.
These giant retail spaces aren't going instinct, they're finding a second life in surprising ways with retail innovation ideas


Things were getting bad for the retail sector prior to the pandemic.
A 2016 study conducted by YouGov showed that eating out was the primal source of spending in London. People eating out more often and at a higher cost meant even mid-market restaurants were closing by the dozens. The situation for physical retail and dining was already grim before a global pandemic hit.
The casual dining retail market has been over-exploited in London for at least the last decade, following the enormous food and beverage business present in the city. Nowadays, the hottest retail innovation lies in food delivery services, with companies like Uber leading the way with its UberEats section.
In fact, UberEats is bigger than its mothership in 19 European cities, including the British capital, where they are able to deliver food in under 25 minutes, one of the fastest runs in the world.
This proves that even the biggest and most consolidated business sectors are suffering deep changes in the UK, where new doors are opening as the traditional activity is being challenged and new retail trends are emerging.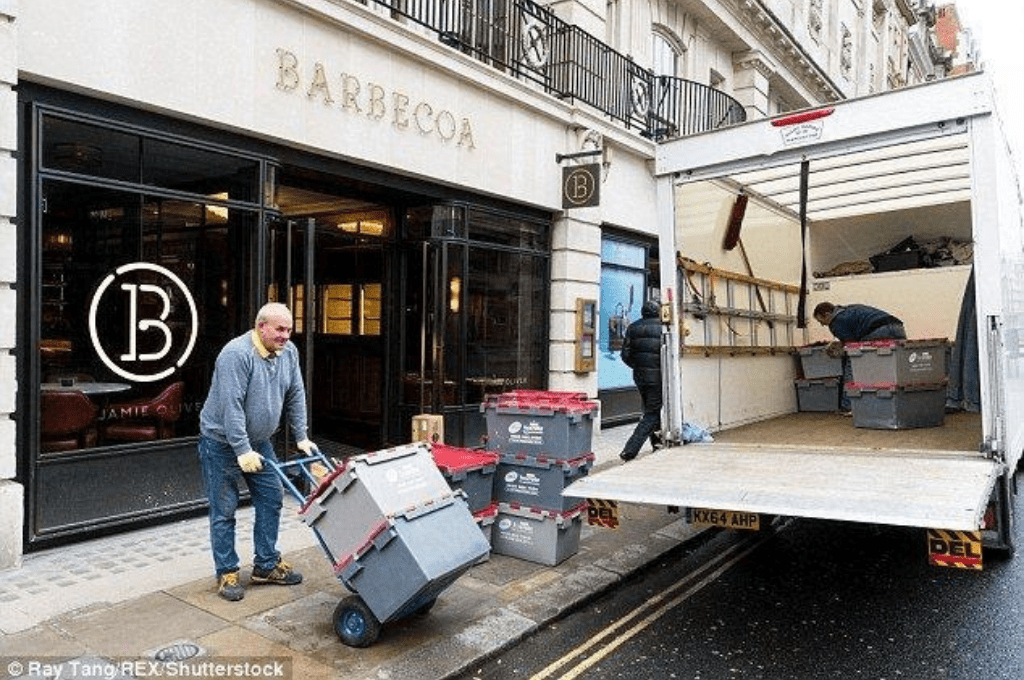 The retail downturn started 10 years ago
Everything that screams traditional retail is currently struggling in the country, more so in its capital city – London.
London might be a prime example of how and why the retail industry needs to change.
The current economic situation and the global pandemic have become a perfect storm for retail innovation.
It was just a matter of time and logic, but now retail innovation is happening at light speed out of necessity.
With rent rates going up, business margins becoming harder to reap, low salaries weighing down the middle class.
The convenience of online shopping and food delivery going from an alternative to a way of life. Retail stores are facing omens of doom.


Retail industry and taxes
Taxes are on the rise for major retailers in the city center, while online stores and non-central shopping centers avoid the taxman's ax.
Pricey business rental rates are also counterproductive. Basically, cities are out-pricing every potential retail renter that could afford to run their business in these locations.
Big retailers have so many open fronts that it has become impossible to survive in an environment that condemns them no matter what strategy they take. The situation is looking gloomy.

Where are the window shoppers?
Gone. Thanks Corona Virus.
More important than the changing landscape of businesses is the fact that people just don't stop by anymore. Again, prior to Covid-19, foot traffic that led to purchase was down.
Traditional "window shopping" is slowing. Many use the opportunity to compare and then buy online. That explains the huge success of Amazon and any service similar to it.
Not in vain, the first Amazon Prime Air drone delivery happened in Cambridge in 2016. The service to the general public could be available in the near future if upcoming laws in air traffic control allow for drone delivery.
It doesn't seem like a society that is openly preparing itself for retail innovation or perhaps a retail revolution.
Thus, the culture of browsing is coming to an end.
Nowadays, even when people do swerve into shops to browse, they usually do it because they're considering purchasing those products online after finding the best deal.
Big storefront surfaces are closing at an alarming rate, even those that were apparently solidly established. The high streets, which hold over half of London's jobs, feel helpless in the face of a deep crisis that is threatening their integrity. New trends in retail are therefore crucial for survival.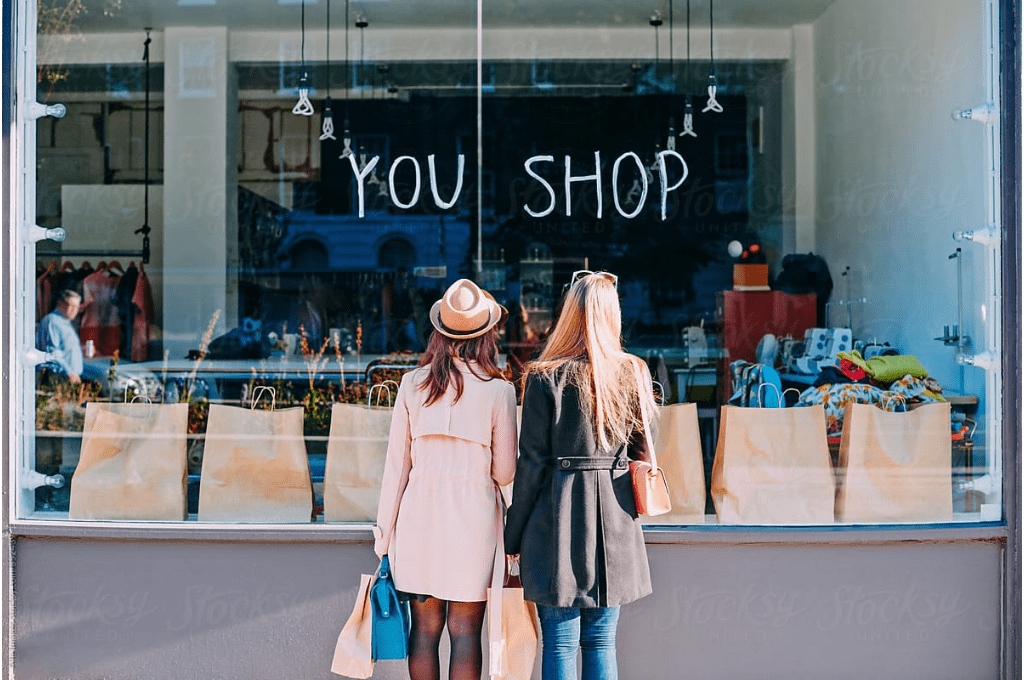 Retail Trends & Innovation: The death of malls
The old-fashioned multi-space, include-all malls were never going to have a place in the near future of consumer culture in their current form.
Perhaps, the demise of entire multinational chain stores that used to be part of the city's landscape was not so obviously near, but it is happening, nonetheless.
Once (not so long ago) solid businesses like House of Fraser, Toys"R"Us, Maplin or BHS have all closed down, leaving an uncertain future ahead. For the record, BHS sold for just £1 by Topshop owner Sir Philip Green to Retail Acquisitions Ltd. in London, 2015.
You know the sea is getting rough when the big ships are starting to sink.
There are so many newly emptied commercial spaces, that the commercial and shopping districts look unrecognizable.
Emerging Retail Innovation
Despite the clearly inauspicious times, a new multi-brand adventure shaped by several big retail brands began last March.
When they opened a £600 million, 740,000 sq ft extension at the Westfield London mall, it became the largest mall in Europe.
Some of these brands are Primark, Urban Decay, Currys Pc World, or Bravissimo, kings of retail that want to offer a battle for the revolution of their sector by diging deep into retail innovation.
It's still too early to speculate on their success. Just as it's yet to be seen whether this extension opened as a result of savvy business expansion.
Or perhaps it's a last-ditch desperate attempt to save a collectively failing businesses by serving up a "newer" look on the dying model.
Even though online shopping has changed the entire game, it would be naive to point it out as the only culprit to blame for the drastic changes.
The state of the economy plays a crucial part in consumer behavior.
Plain and simple, people have less money to spend, and physical retail stores aren't considered as an option anymore.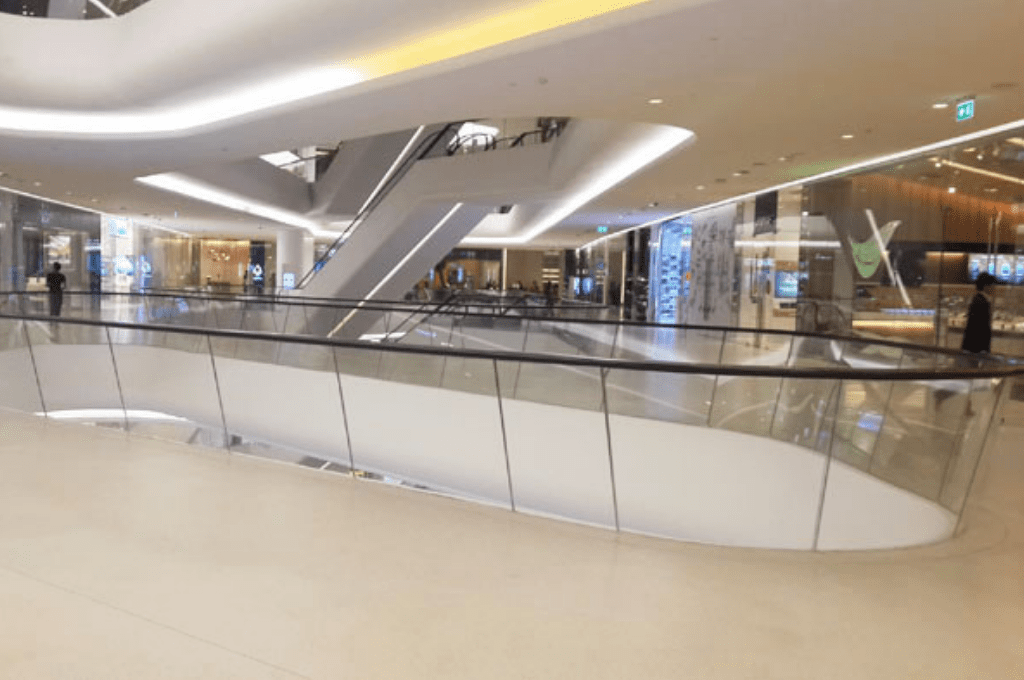 Retail Trends & Innovation: The rise of fast fashion in retail
If there is one sector that has suffered the most pronounced change, it's the fashion and clothing industry.
Long since gone are the days when malls bloomed with myriads of customers who went from one store to another, looking for clothes in the best way they knew.
Today, in a list of the 14 coolest fashion startups in London made by Business Insider, ALL of these retail operators perform solely online.
Needless to say, the future (and present) of fashion is closer to models like ASOS or Boohoo's than that of traditional physical stores.
Currently, physical brands like Zara are breaking the mold to dynamize their stores in order to maintain the customer flow.
The other "big fish" in this retail field know that they need to come up with new retail innovations and trends in order to compete with an ever-growing e-commerce market, which is even stronger in a city like London.
Customers are getting more used to immediacy, more choices, and the capacity to shop 24/7.
Big retailers need to find out how to amortize the cost of their physical retail.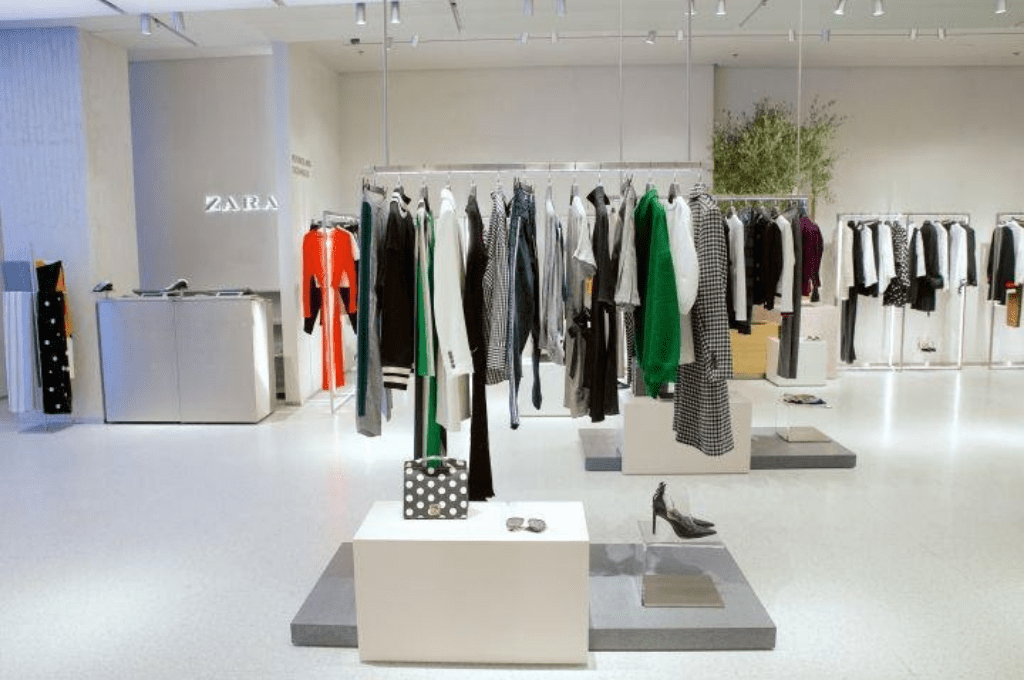 Retail Trends & Innovation: Generation Z is pushing the limits of innovation in retail
Teenagers, for example, have grown out of what used to be their preference.
The iconic brand-centered fashion, forcing entire consolidated companies and chains dedicated to that standard to their breaking point.
Brands like Hollister, Aeropostale, American Eagle, Wet Seal or Abrecrombie & Fitch, once widely popular, are fighting for relevancy in a fast-changing retail scene.
Apart from its fashion-wise loss of popularity, Abercrombie & Fitch has made countless headlines due to the social scandals surrounding the brand.
There have been some scandals.
Abercrombie grew to become the flagship of failing brand-centered fashion retailers in terms of decadence.
It also shares a constant with the others; all of these large retail corporations suffer from the same malfunction.
Their formulaic look, forever showing the same personality on models who seem to not have been updated for years -not even in their hairstyle choices.
Abercrombie and Fitch's awful marketing choices have put them at the bottom of the food chain, and not even their male models can save them from fading out.
Newer generations have struck the coup de grace on this archaic idea of teenagers.
Billion-dollar retailers have gotten lazy and keep using the same marketing techniques, expecting to get the acceptance of teenagers one decade after the other, instead of finding and implementing new retail trends.
The result is simple.
Most large retailers are out of touch with today's demands and ideals of a new generation.
And their neglectful, live-on-the-victories-of-yesterday type of mentality has condemned them to their own grave.
19-year-old college student Emily Evans, states, "Wearing clothes made by a company that advertises their brand on all of their clothes and charges so much for it seems a bit obnoxious to me now".

Innovation Resources: Check out Really Good Innovation for resources

Green Innovation and Social Impact is the new "cool"
Newer generations put value on the "social impact" of their decisions, and this includes their fashion choices.
They don't mind spending a bit more if said brand stands out for its corporate social responsibility (CSR).
This is the case of the online success of Free People (a branch of Urban Outfitters whose impact is even bigger than its mother company, with a 14% rise in sales against its 2% in 2015).
Thanks to their strategy in showcasing an entire lifestyle through their social media and blog.
Another brand called Vapour Organic Beauty sells the type of natural beauty products that turn Generation Z crazy, and they're breaking the bank.
Traditional brands are also doing their part.
Some have been centering themselves towards CSR for a long time.
Microsoft, Lego, Sony, or BMW are just some that fit in this category.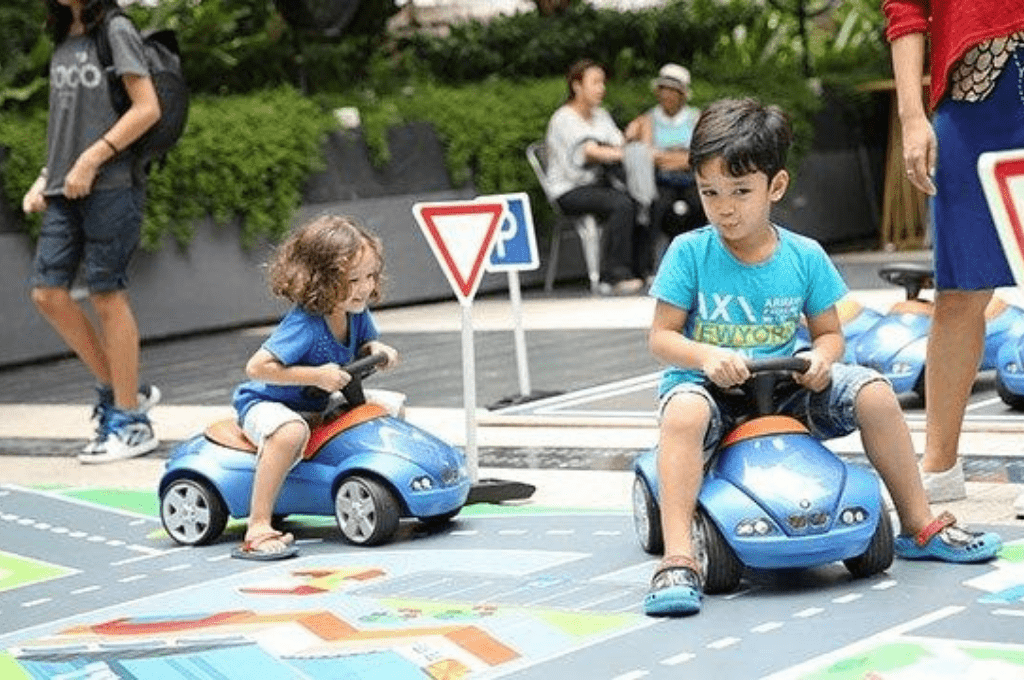 Generation Z wants to show that they're conscious of the effects of their purchases.
Generation Z consumers care about many issues that newer companies have started enthusiastically implementing into their business strategies:
human trafficking
exploitation of minors
unfair wage conditions
environmental impact
sexism
diversity imbalance
animal abuse…
and the list goes on
The young generation wants to feel good about buying from an organization that fits their identity.
There's an idealism that's never been seen before and companies are struggling to align themselves to this image.
But… young money is the scarcest in decades
Having a part-time job as a teenager used to be very usual in the second half of the 20th century.
It was a part of growing up to be a young adult, a wage of valuable experience to face the real world in the upcoming years.
However, this custom is no longer so for Generation Z in the US, not because they refuse to work.
Their lives are much different than in 1979 when labor force participation by 16-19-year-olds peaked.
The teenagers of today go through incredibly stressful school life, with society pressuring them with homework, extra courses, and every possible educational activity to force them into an ultra-competitive professional environment.
That lack of extra free time might be a result of extracurricular activities. A college degree isn't an option anymore, but a requirement.
School is so absorbing that honors students are never free, not even during the summer when part-time jobs usually take place.

Less cash from entry level jobs for young people = less retail spending
Apart from this, almost all economic indicators are against young adults of the future.
Jobs pay worse than in 1979, and they are usually reserved for unemployed college graduates or people born outside the country.
Thus, teenagers don't usually have a lot of money of their own, unable to spend.
When they do have some spare cash, they prefer to spend it on electronics or fast casual restaurants. Priorities have put aside the usual inclination for retail at that age gap.
Generation Z´s expense habits also gravitate towards two trending tendencies.
Buying a lot of "cheap clothes" as opposed to a few expensive or statement pieces
Pouring their money into high-quality clothing that isn't centered on advertising its own identity as a brand.
Since no fast fashion is faster than online fashion, big brands definitely need to find and implement new retail innovation ideas and trends in order to adapt to new times.
Currently, the UK is the third largest online market for fashion in the entire world ($99 billion).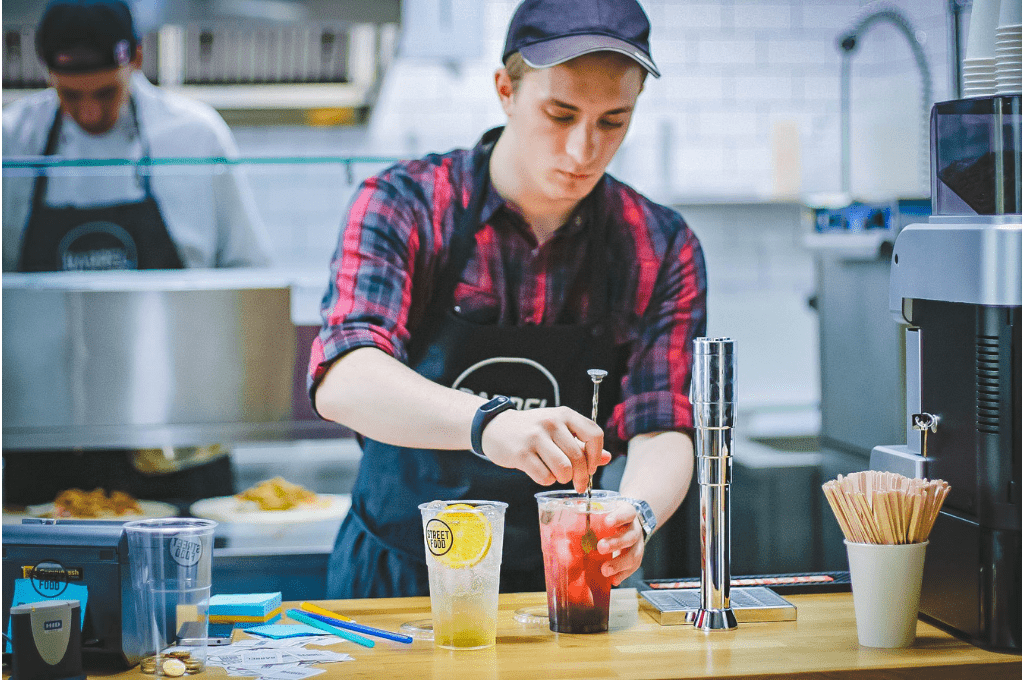 What will replace the empty retail shops?
London is going through one of its biggest retail business crises of the last few decades.
Most importantly, there doesn't seem to be one conventional solution, and the effects reach all aspects of a society with too many jobs on the line to be ignored.
Owning large chains is just not as profitable anymore, and for some, filing for bankruptcy looks like the only real way out.
Many big corporate retail companies are desperate to find the right solution in a labyrinth that feels too intricate and abrupt.
However many of the largest retailers refuse to start the process of adaptation and explore new retail innovation ideas and trends.
The phrase "modernize or die," comes to mind.
This is the consistent battle cry of disruptive startups that have been slashing through the bureaucracy and processes of their enterprise counterparts.
This means that corporations need to take a page out of a startup's book via innovation or risk losing everything.
Just like in any other seemingly apocalyptic moment of an economy, an end can mean a new beginning.
The sinking of retail empires could mean an opportunity for new companies to be born out of learned lessons of failures and new ideas.
Swift action and drastic change before the point of no return could equate to a brighter future for these large-scale retailers.
Startups with retail technology
Understanding the needs of the market is usually easier for startups than for older players in the game.
The door for change is more open than ever.
Future successful companies need to understand how the new London landscape should look in order to convince people to return to spending their money on the high-streets.
In fact, London could be the perfect experimentation lab for a new way of understanding retail and commerce in general.
Two thirds of Londoners live within a five minute walk of a high street.
The average citizen is very prone to spend their time and money around their local area.
Opportunities seem endless in a city that has over 600 high streets scattered throughout its boroughs.
This is the perfect setup for new businesses; a bunch of streets meant for commerce, close to people who are eager for good local experiences.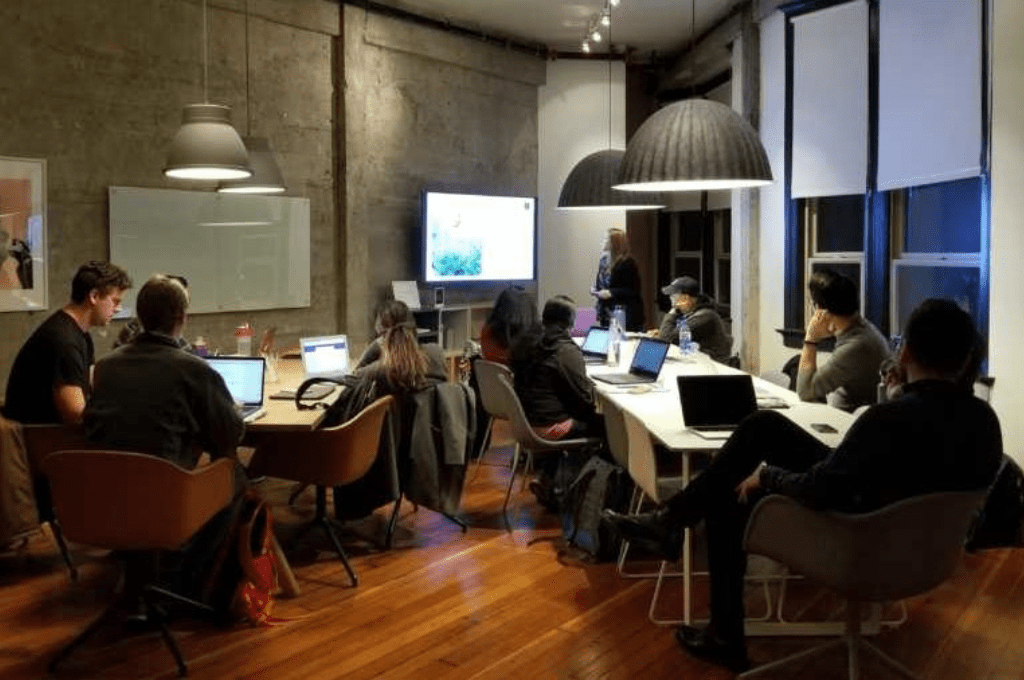 ---
Similar article: 40+ Amazing Companies That Thrived in a Recession
---
Unique experiences in retail draw a crowd
There is a lot of space ready to be taken and turned into spots that give a local area character and personality.
But most importantly, activity and novel experiences happen here.
For startups, the opportunity isn't so much in putting effort into reconverting Oxford Circus or Regent Street through the next multi-million dollar company. But in studying the boroughs to make the most of an endless sea of possibilities.

Breaking the conventional mold in retail spaces
If we take the whole equation and put the focus on the fact that consumers (particularly young consumers) are eager for a better user experience.
We've got the perfect mix for a fruitful brainstorming session.
An analysis of all the factors at stake results in a simple answer. People need to find a reason to leave their homes.
Even grocery shopping needs to be rethought because large grocery shopping spaces aren't free from the revolution in retail.
Nowadays things like shopping, listening to music, watching movies, gaming, and a long number of activities can be done from home, but that doesn't make it impossible to convince people to enjoy themselves and buy stuff offline.
Over time, the only brick-and-mortar commerce that will stay alive will be those who offer experiences to people.
Those who can't be skipped because of what it means to be in them. Looking at the picture from its brightest angle.
We could assume that physical retail doesn't necessarily have to die, but boring retail is surely in the line of the scaffold.
Plus, non-traditional businesses like pop-up stores, street food markets, co-working spaces, click-and-collect stores, etc., usually find it easier to avoid the tyranny of high rents.
Need retail innovation ideas? We can give you some.
What's happening in retail innovation around the world?
With so many large empty spaces, newer not-so-typical companies are filling the gaps.
The focus is on repurposing large spaces to fit the needs of the community.
Many are skeptical about the effectiveness of total retail innovation. There are plenty of examples abroad of where the re-purposing of spaces has been a success.
The examples listed below are cases of retail innovation taking place inside of London and globally which have shown positive results.
Here are some of the novelties that are taking up old retail space.
Retail Trends & Innovation: Retail showrooms
Mainly in London, showrooms within retail have become one of the most successful innovative business models of the last decade.
Apart from acting as the innovative twist that fashion industry needs in order to stay relevant, they're shaping the community and giving their city areas a new flavor.
The hit of places like London Collections: Men, which has carved its own niche in the British fashion scene, has proven that a new model is possible. Six out of the fifteen fastest-growing retail figures in London have showrooms as a part of their strategy.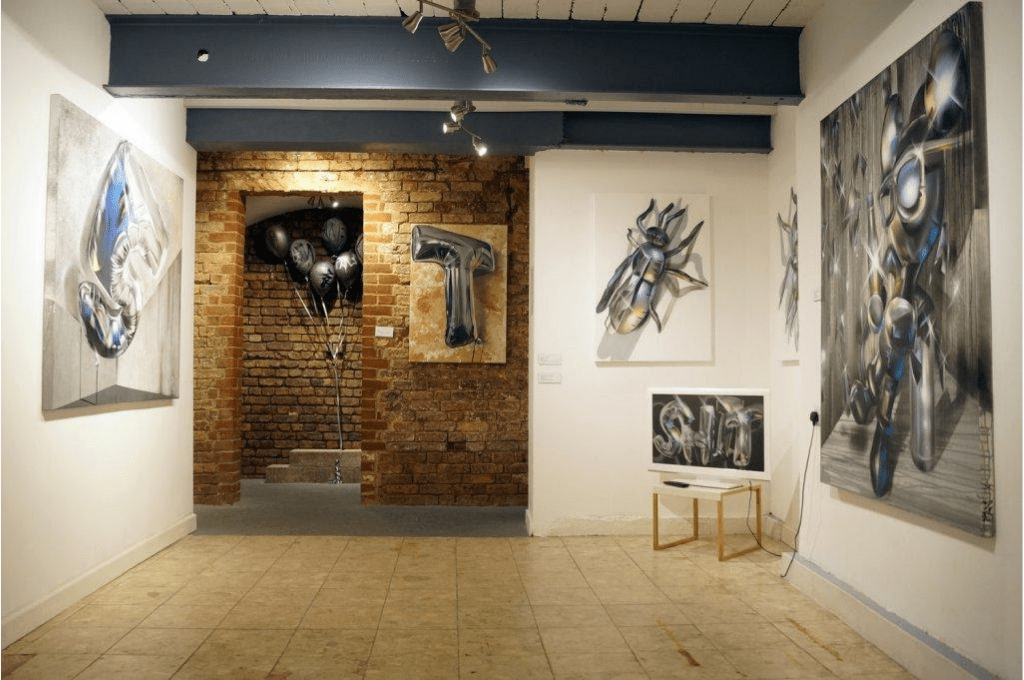 Reta Retail Trends & Innovation: Hospitality
The global hotel industry's market size has grown by 20,67% since 2014. It's now worth 495,17 billion US dollars.
Some hotel chains like Ruby Hotels understand the value of retail space.
They opened their Ruby Marie at the end of 2015 as their second Vienna location, filling up six floors of space taken from the historic Vienna Stafa Tower department store.
The idea was to create a modern hotel that doesn't require a large entrance and reception on the ground floor, another sign of innovation that also makes it possible for hotels to make it into spaces they would've never even considered before.
Retail Trends & Innovation: Wellness Incorporated Into Retail Spaces
New business models have resurfaced in the wellness industry to adapt to big spaces left behind by bankrupt retailers.
Such is the case of Sola Salons, a company that made it #1 into the Best Franchises to Buy in 2015 Forbes list.
It works as a coworking-style business where its franchises lease big retail spaces to subdivide them into small salons.
Their success lies in the fact that they raise competition between talented entrepreneurs.
For example, a hair salon is more than a hair salon.
They're a storefront for new stylists, who can easily rent a place and start their own business.
Retail Trends & Innovation: Medical facilities innovate via retail spaces
With life expectancy increasing every year, the population pyramid is looking ideal for some business that caters to a graying generation, specifically in the health sector.
One of the companies that are going to take up old retail space in the US is GoHealth.
It's an urgent care service that has grown a lot thanks to the increasingly accepted idea that healthcare must have a reserved space in the improvement of communities.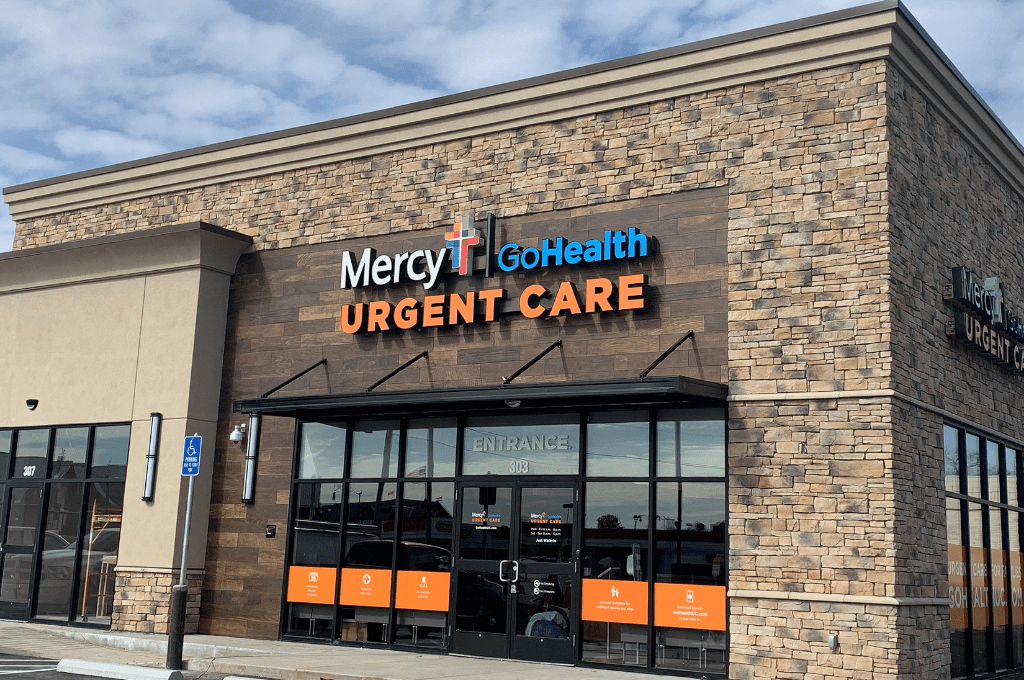 Retail Trends & Innovation: Sports and fitness
The fitness industry can proudly say that it is supporting itself in one of the pillars of today's society.
Maintaining a healthy lifestyle that is partly if not mainly, based on physical activity.
Everything that has to do with fitness is successful today.
From supplement companies to Instagram models there are new business models that are proving profitable in large spaces.
CrossFit warehouses, rock climbing centers, group classes, and personal trainer-focused gym chains are among the most profitable business models of today.
A quick search for Planet Fitness, one of the sector's referents, shows that it will be taking over former grocery store spaces or even Best Buy stores in the US.
In London, the business of budget gyms is exploding. They sprout up where fast-food retail restaurants used to be, and one in seven Brits is already a member.
Other sports facilities that are growing thanks to the appearance of large, newly empty spaces are rock climbing centers.
Many re-purposing projects are replacing retail spaces like the old Walmart in Durham, North Carolina in favor of a wave–making machines.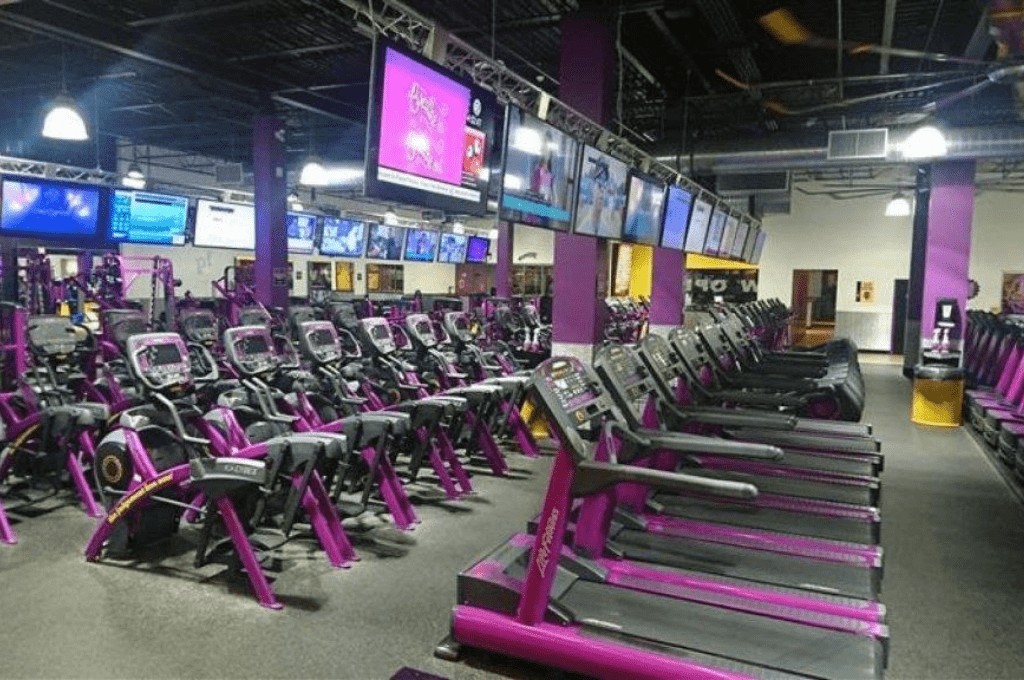 Innovation in Shopping: New concept grocery stores
Just like other forms of retail, grocery shopping also needs to adapt to new consumer needs.
In London, people have gotten used to gimmicks like one-hour delivery grocery shopping.
The service has skyrocketed ever since Amazon broke the ice. This is a clear sign that things need to change if physical grocery shopping wants to stay alive.
Apart from fast delivery, the grocery stores of today are navigating through two other waters.
The trendy model of an eco-friendly, organic business and the futuristic, completely unique user experience.
Sprouts Farmers Market, with their offer of organic, natural and gluten-free products, has seen unparalleled success. The "farmers market" style shopping experience is taking up large space formerly occupied by Toys"R"Us.
With regard to total innovation, many new concept stores have sprung up across the globe.
Future mobile, self-driving stores have already appeared.
The idea is being managed by Wheelys, a company that sells hi-tech bikes remodeled as mobile cafés for 1% of what it would cost to start a new Starbucks. And they're doing pretty well because they're sold out.
Wheely's new self-driving grocery store is called Moby, and the first prototype is already being tested in Shanghai.
Models closer in the future are the ones we are already enjoying, like the ones Amazon offers, with their Fresh and Go concepts.
Retail Trends & Innovation: Microhousing in Retail
Mall spaces are starting to be rethought into something completely different from retail.
Among the newest ideas to make mall space useful again is the reconversion of an entire mall in Vancouver Island, British Columbia.
From an enclosed mega building to a neighborhood. Apart from 875,000 sq ft of office (and, yes, some retail space) the new concept will count on rental suites and town-homes for revenue.
Learn more about how malls are being repurposed to be successful again.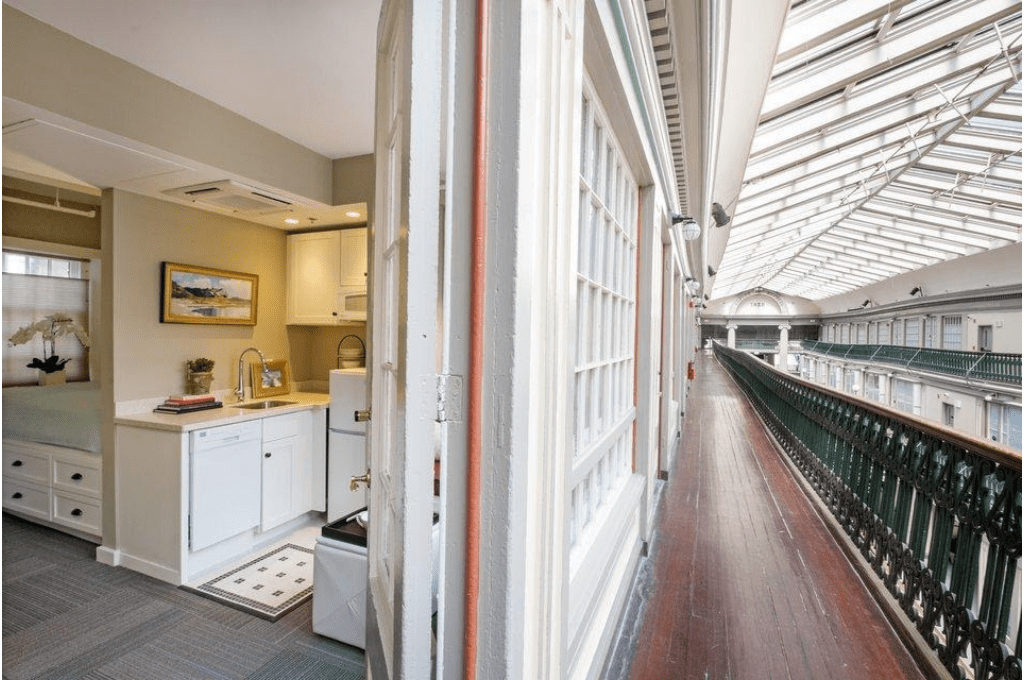 Vocational training and university centers
The death of a JCPenney in 2014 in Austin, Texas, drove the community to find a creative solution to reuse the space.
The Austin Community College picked it up to create their new Highlands campus.
Established in the 200,000 sq ft space left by the defunct department store.
They opened with 32 classrooms, 6 science labs, and a library.
Students were delighted to stay there because "the design and architecture made it feel like a home", as one of them declared.
In the UK, a very similar case happened when a school opened a new building using a former office block.
Other educational facilities innovation that have found room amongst the sinking of the physical retail industry are vocational training centers.
In Montgomery, Alabama, the building left empty by an old mall was turned into the MPACT, Montgomery Preparatory Academy for Career Technologies.
This facility teaches 450 students to prepare to directly join the workforce and fill the occupational gap present in the area.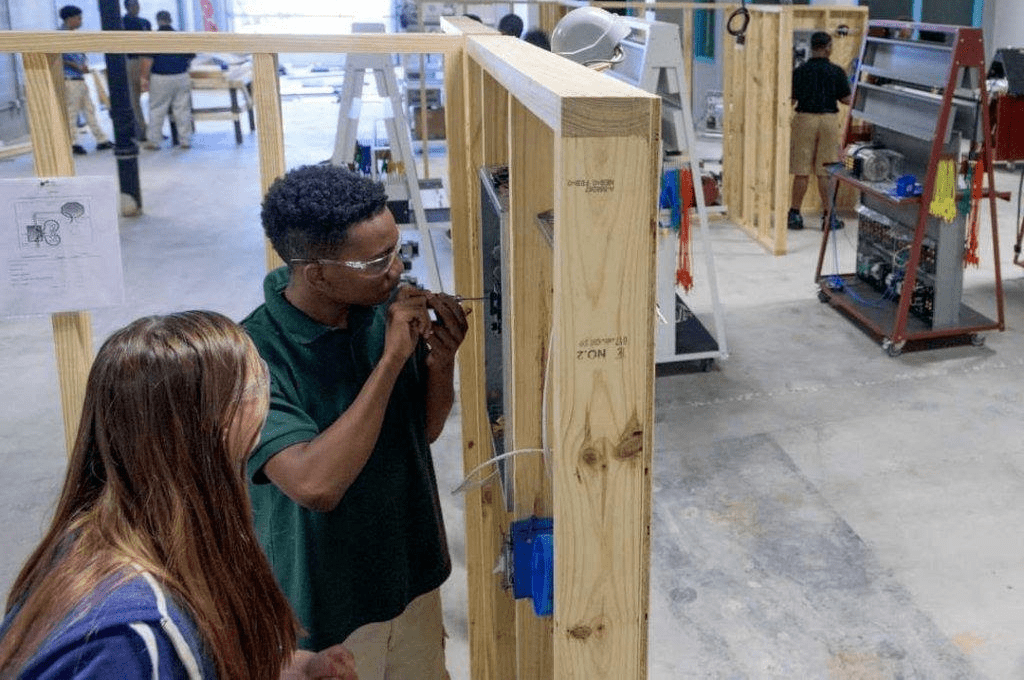 How does the new retail landscape look in London?
Pop-up stores, showrooms, and event rooms are becoming so popular in London that it's nearly impossible to organize data to talk about them.
They're incredibly minimalist and convenient because they can move whenever and wherever they want.
This is giving way to new architecture tenders, RFPs, and opportunities alongside fueling a new business.
When spaces need to be created or redesigned, there is an immediate effect.
These new businesses are constantly in search of where they're needed, which is the same idea that supports what could be the grocery store of the future.
The knowledge you can gain from these innovative spaces in London is enormous.
Just one simple Google search will blow your mind.
For now, it will suffice to get to know Icetank, an event space in Covent Garden.
A free-entry festival like Seven Dials Soundtrack, which features shopping opportunities like a 20% off Duke & Dexter or promotions at Dinny Hall.
Or a concept store like Nextgen, which lasted three weeks during July and featured brands that include adjectives like "free-thinking", "empowering" "recycling" or "handmade."
Remember Free People? They also had a pop-up store in London located in Shoreditch.
In search of new authentic local experiences, Londoners are creating pop-up stores.
A must-have in the city's radiography.
The simple need for change has spurred innovation and new business models as the old ones kept tumbling down.
The commercial retail landscape of London has changed quite a lot during the last decade.
These are a few of the new kids on the block that have touched the sky of success.
Spaces for leisure = retail industry innovation
The leisure business in London has become one of the most successful ones following the death of the retail giants.
So much so that crazy golf operator Swingers has taken up a third of the former BHS store in Oxford Street. The other two-thirds are a market-style dining hall that will open in September and an outlet by Reserved, a Polish fashion chain specialized in off-price retail.
Peter Cooper, director of Hammerson shopping centers, backs up the statement, "in order to beat the online shopping figures, malls and town centers need to provide experiences that can't be enjoyed at home."
In the borough of Barnet, there's work being done to open two £41.5million leisure centers, which will include things like a sports hall, several pools, a café, a library, several fitness areas, and a multi-use games area.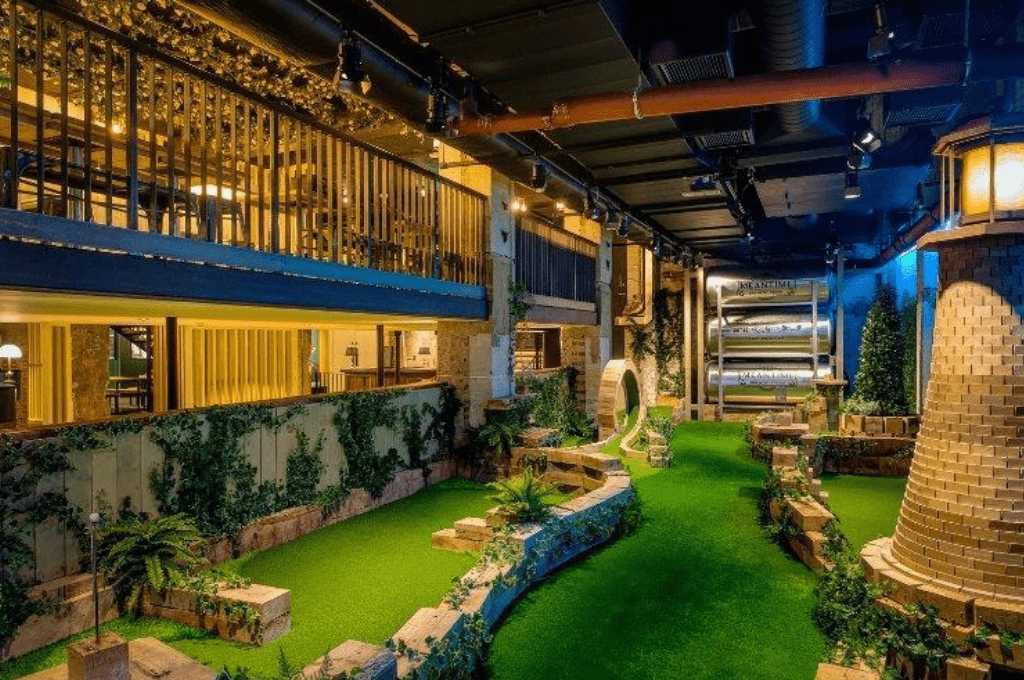 Coworking spaces re-purposing retail
The "coworking space business" has become the cornerstone of the slow but steady change of the commercial landscape.
A survey ran by DeskMag showed that by the end of 2017 there were going to be over 14,000 co-working spaces in the world, and 1.2 million people would have worked in one of them.
WeWork has been the company that shaped it all. In March 2018, the London press published that, what is considered as the biggest co-working brand in the world, could seal a deal with Debenhams to open a new center in its flagship store in Oxford Street.
In light of the disastrous traction of WeWork, it will be interesting to see if the co-working space revolution continues.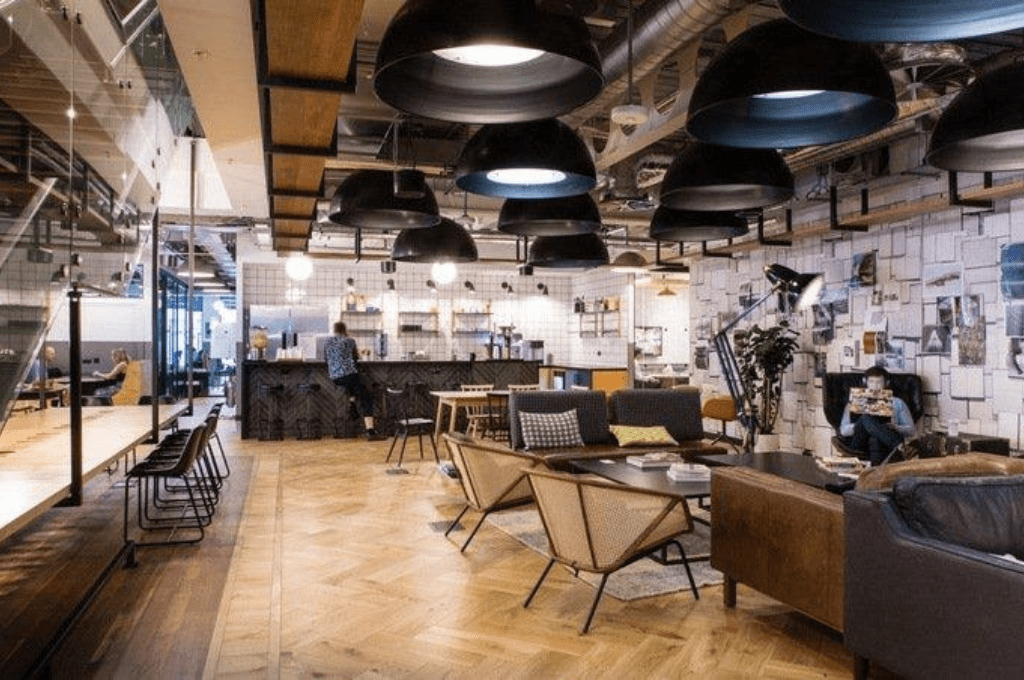 Bringing inspiration to the market
Apart from enjoying its own success, WeWork has helped create new unconventional solutions for what to do with these large empty spaces. One of their offices hosted the creation of Blender, a new co-working company whose objective is to create trendy-looking offices for creative companies.
They are also preparing their launch to retail with WeMRKT, a new venture featuring products created by 10 WeWork member companies that won a competition in April. The new space, which will be located at WeWork 205 Hudson in New York City, will sell office supplies, food, drinks, and more.
In London, a startup called Cowork Hub was launched in 2012 by a financial training company CEO who couldn't find affordable office space. After 6 years, it has moved from an industrial area like North Acton to Notting Hill.
Another space disrupting company, Outsite, features beautiful co-working places that can be enjoyed while on a "workation", a holiday to a new and exciting office in an exotic country.
Thus, there is still plenty of space to make a new co-working business possible.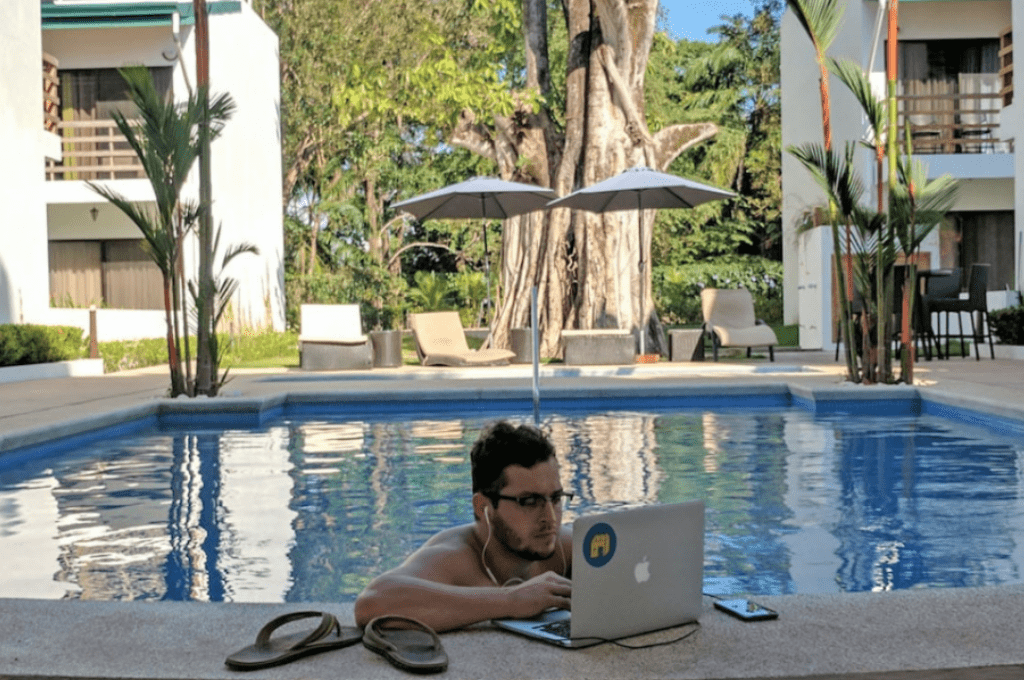 Coworking spaces are taking over. They have become one of the most accurate ideas to fill in large empty spaces. They are profitable and innovative. but, principally, a great response to the dire need for affordable office space.
Popping new retail innovation ideas
Pop-up stores have been the most exciting idea for fashion brands in the last few years.
Apart from setting them up in typical places like festivals or cultural events, brands are seriously considering making pop-ups their "next big thing".
It's proven so successful, that Zara has done something similar in an experiment that ended up becoming the newest example of innovation for one of its biggest stores in London.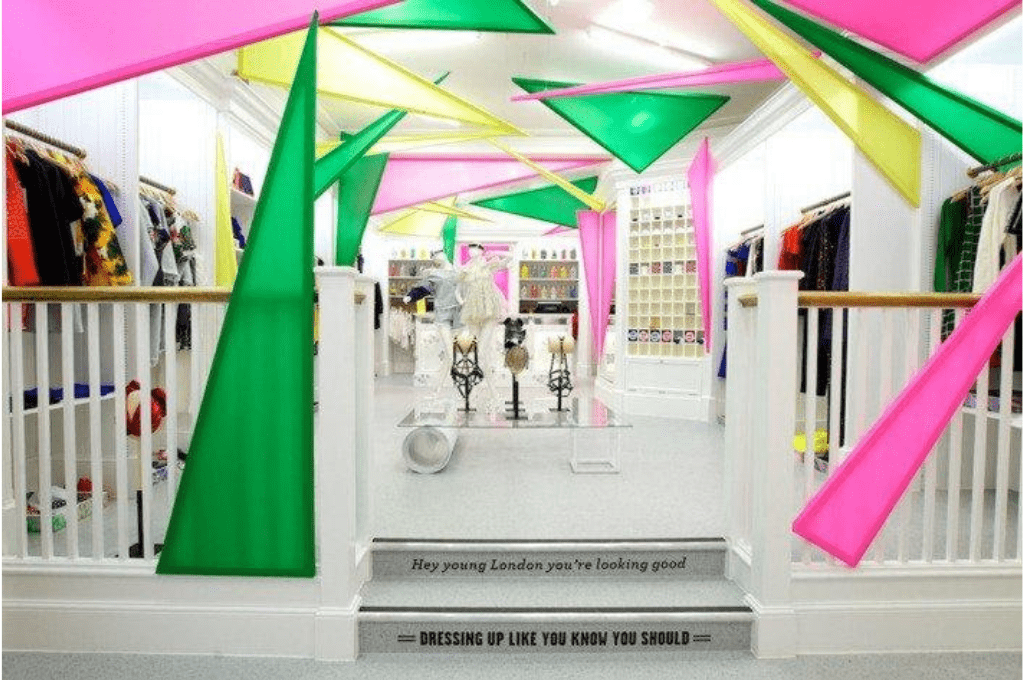 Ice cream parlors
Ice cream retail has been one of the biggest booms in London and its high streets for the past two years.
Their formula of success resides in the popularization of the concept of Italian gelato.
A frozen treat with lower fat content than traditional ice cream that has taken the high streets by storm. Since 2016, 80 new gelato parlours have opened across London, and the industry is already worth millions of pounds.
With new trends in ice cream concepts appearing every year, which is the case of ideas like Ice Wave, ice cream waffle sandwiches, or ice cream tacos, coming up with the next big thing shouldn't be hard.
Another great innovation in the world of ice cream that needs to be taken into account is the one made by Robyn Sue Fisher, the woman behind Smitten Ice Cream.
Apart from producing personalized ice cream flavors with their patented Brrr machine, Fisher decided to try out a new strategy by pulling the Brrr around town with a Radio Flyer wagon.
She would tweet her locations and approach customers' homes as a traditional ice cream truck.
Don't forget the motto, your ice cream should be eco-friendly and as natural as possible.
If you go so far as to offer organic products, you will form a loyal crowd in no time.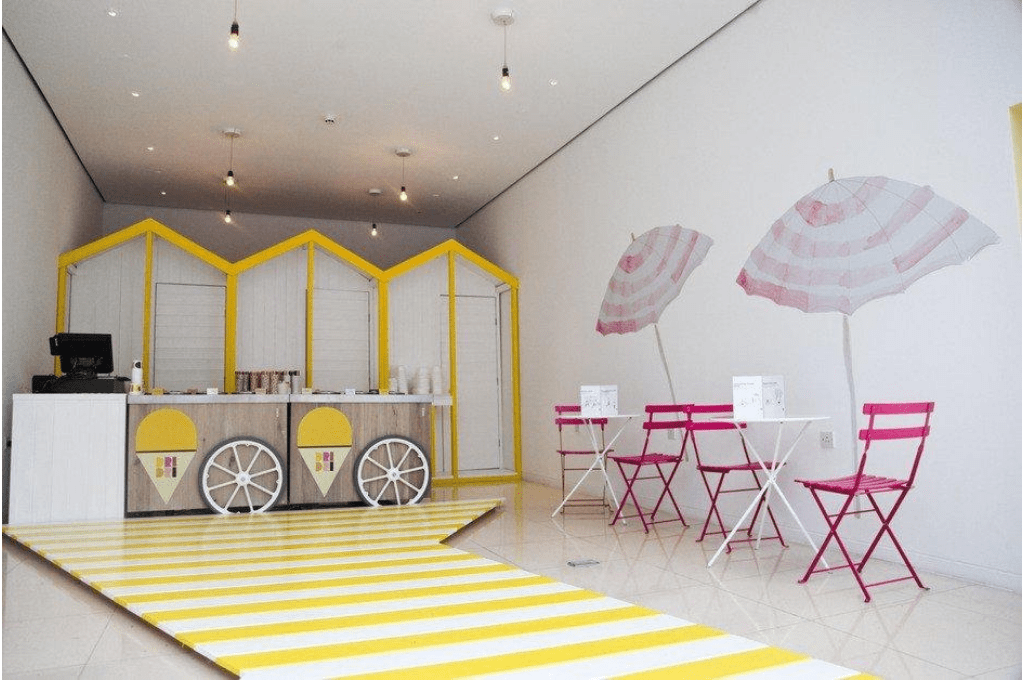 Dover Street Market
Concept stores have become a thing. People love them, and they continue to bloom as the retail landscape in London changes.
Apart from constituting great places to shop at, they offer that authentic local experience locals yearn for.
Such is the case of one of the most popular street markets of London, the Dover Street Market.
It was created by Rei Kawakubo and her husband Adrian Joffe, president of Comme des Garçons.
It's five stories tall and displays a selection of unusual couture brands. Its interior design is very well cared for, with a great choice of materials and environments for each of its rooms.
It is one of the best examples of contemporary luxury fashion, and people want to stop by because it feels like visiting an art gallery.
London is full of great innovative retail ideas that are taking back the customers thanks to their good understanding of user experience. In June, brands like Tom Dixon, Giorgio Armani, or Issey Miyake launched their new, revolutionary physical stores in London, and it's working.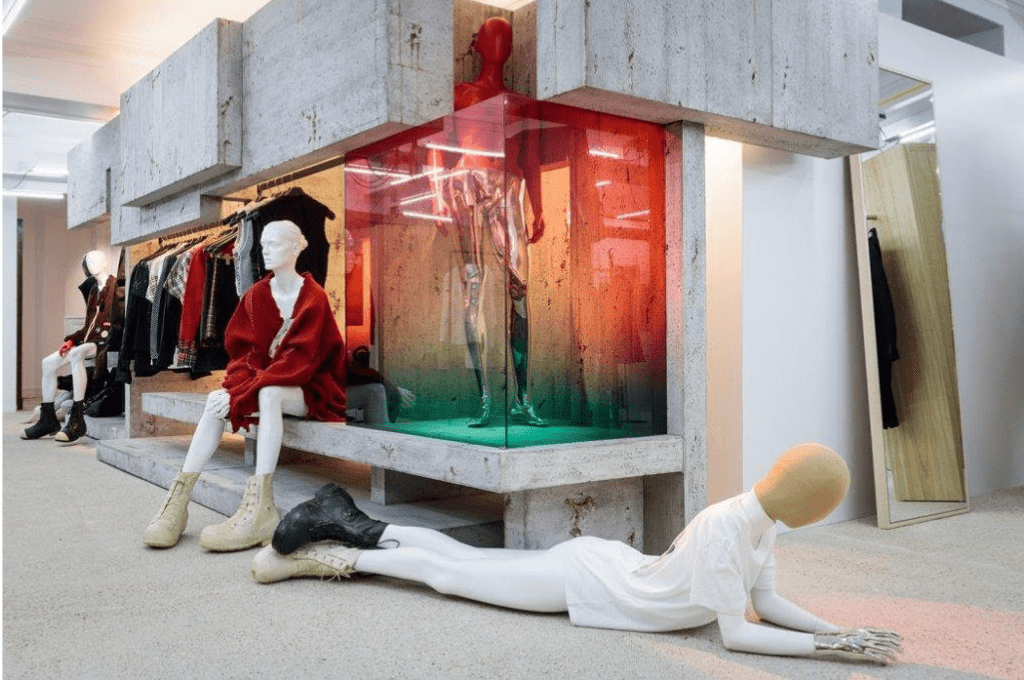 Retail Trends & Innovation: Bars – Interactive Experiences
Going out to the pub with friends will surely never get old.
But competition is way too high to not get a bit worried about it.
Bars will eventually face the same problem as retail giants, they will need to offer something new to customers if they want to turn into their best choice.
An example of this would be The Cauldron, a Harry Potter-themed pub where visitors can create their own beverages by mixing different ingredients in a pewter cauldron.
They can also wear robes, use wands and visit the pub's herbs and plants indoor crop.
If you think bars will always have it easy, don't forget the current mid-market restaurant crisis.
Even when a business section seems popular and successful, overcrowding can become its worst enemy. Standing out is a must in the near future.
Escape Rooms = A Change In Retail Business Models
Growing in popularity and something that can't be done at home are escape rooms.
They are so successful that Londoners just can't live without them.
Office outings and groups from all walks of life seem to enjoy the concept of working through a mystery for fun, and this type of entertainment has become a perfect way to fill up large spaces.
Needless to say, works better than the original use intended for the space.
The largest escape room of Europe is located in the Londoner ExCeL, a large conventions center.
It offers something novel in an environment that might be more predictable than the weather in London.
These businesses require minimal upfront investment and have operating hours that rival any other business on the market.
As a bonus track, Benefit Cosmetics blew the roof off with its Leicester Square pop up "Hello Happy House", in June.
It consisted of four interactive rooms that took the user through the different stages of happiness.
Experiences included a glitter shower, a relaxation room, a funfair space, and a bounce room that delighted passersby.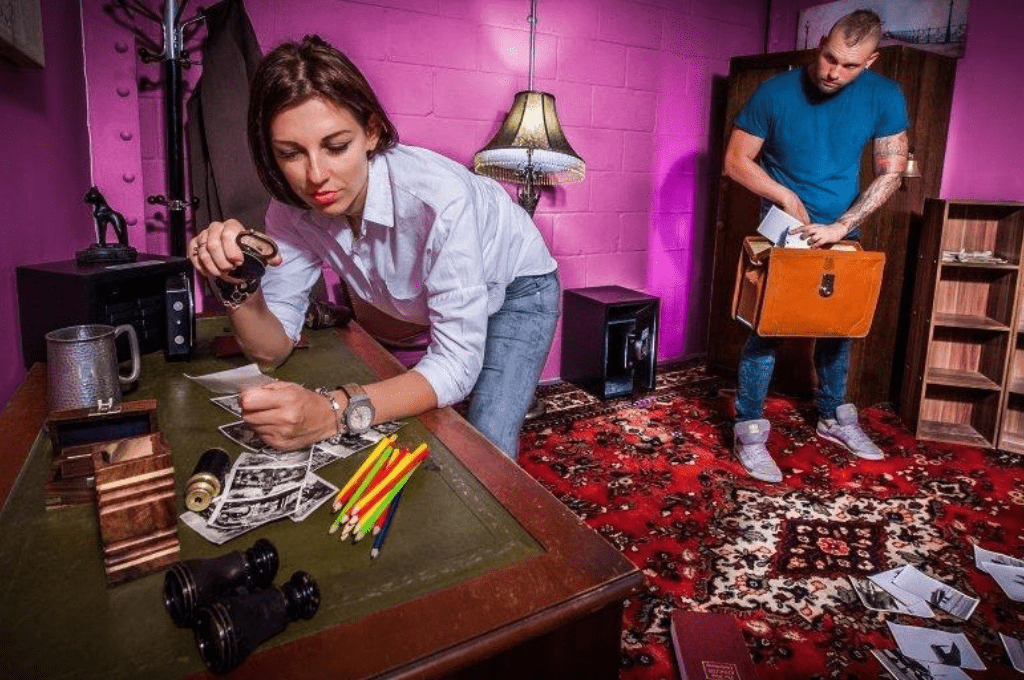 How are the old corporations in retail changing?
Small companies are doing their part. But big, consolidated companies have resolved to not stay behind in this maelstrom of events.
Let's take a look at five big companies that are combining good user experience and innovation to build up spaces worth visiting.
Zara Innovation Examples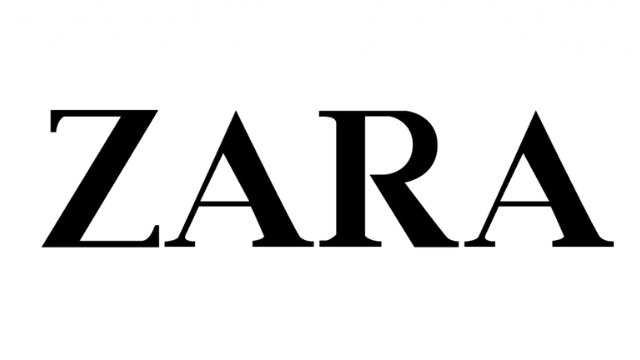 They opened their first click-and-collect store at the Westfield Stratford City shopping center last January until May.
This project took place as a 2150 sq ft pop up store while their flagship at the mall was being renovated, to keep the activity going while the "traditional" store was closed.
The idea was perpetuated by being included at the refurbished main store.
Making it the first one in the world to have four sections:
men's
women's
children's
click-and-collect.
Thus, customers can pick up online orders placed before 2 pm on the same day. Convenience is innovation.
A warehouse operated by a robot can handle up to 2400 packages simultaneously.
Apart from this, the new store offers RFID technology interactive mirrors.
They detect the clothes a customer is holding to provide more information on the item, as well as ideas to match said item to complete an outfit.
How Amazon Is Changing Retail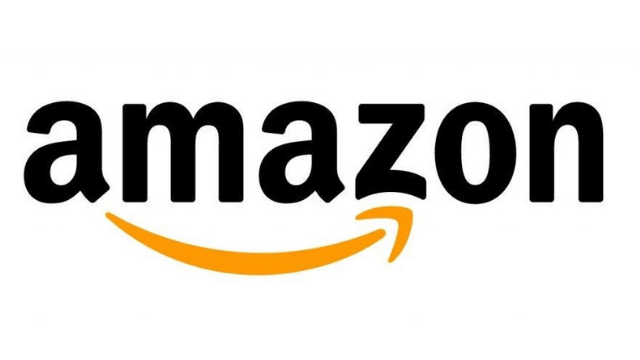 It is said that Amazon could debut checkout-free grocery shopping retail concept in cities around the world.
After their purchase of Whole Foods, this seems likely.
This type of store combines technology and convenience to make users want to stop by instead of ordering their food cart online.
The giant of distribution debuted Amazon Fresh in London in 2016.
A service that allows customers to have fruit and vegetables delivered to their homes within 2 hours for a monthly fee.
For this service to turn into reality, Amazon purchased big warehouses, such as a former Tesco one in Weybridge, Surrey.
They have been taking over the leases of several retailers to buy more warehouses that are strategically placed to make the biggest possible impact.
Dyson Innovation Examples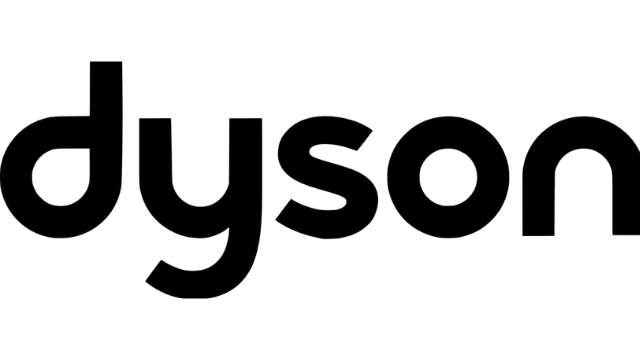 Dyson took the lead in retail innovation with the UK Dyson Demo Experience.
A retail space in Oxford Street of London in which customers can test their products first hand.
With a vacuum cleaner area and a hair salon area, Dyson attracts people into their physical store because it offers them an experience they would never have online.
Nike Innovation Examples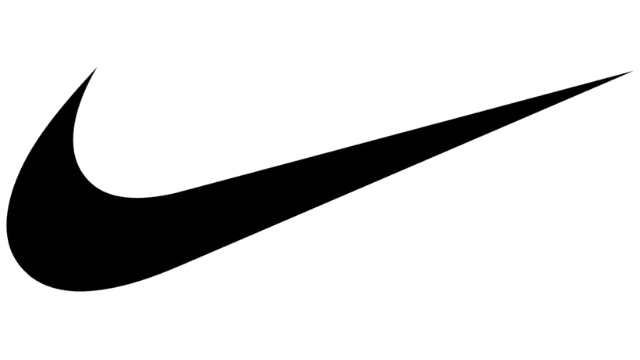 Since its renovation in March 2017, the Niketown London features a ton of concepts that make users want to visit the physical retail store.
Instead of googling their online shop, people that came to buy a pair of Hypervenom 3's were directed by a member of staff to an area with football benches and lockers, simulating a real locker room.
After receiving their perfect-sized boots out of a locker, they could test them at a trial zone cage where they could kick a ball into a wall with several holes that differed in height, checking whether their choice was good.
Nowadays, the store counts on a variety of "community walls" or interactive screens where users can consult the best outfit option for the product they have in their hands.
They can see which products are currently popular among buyers, or learn more about free activities conducted at NikeTown.
Warby Parker Retail Innovation Examples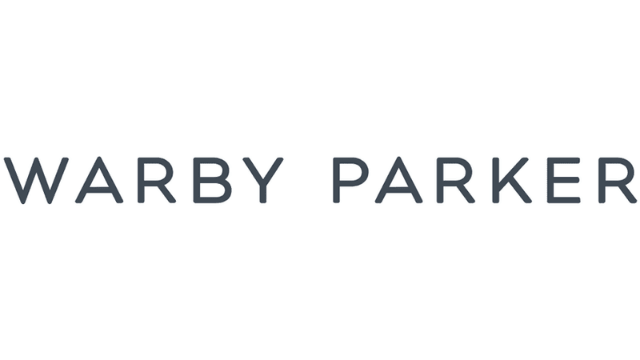 Celebrated as the most innovative company of 2015, Warby Parker is an online retailer of prescription glasses that began as a startup.
They ended up taking the lead as an offline business as well. They offer comprehensive eye exams which can be received in 13 of their 60 locations, and also through their Prescription Check app.
They have built showrooms that look like bookstores and are constantly overcrowded despite the demise of the library business, and use AI in their flagships.
Also, their employees are specifically trained to understand consumer data and offer an individual experience.
The Future: Beyond Innovation In Smart Cities
The city of tomorrow is quickly approaching.
It will come together thanks to the disrupting ideas that reshape cities to be convenient for the future society.
There are companies that are taking on massive projects to repurpose not only individual slots but entire city blocks.
In a way that challenges our traditional vision of community and spaces.
Before we know it, the cities of today will look much different than we used to know them.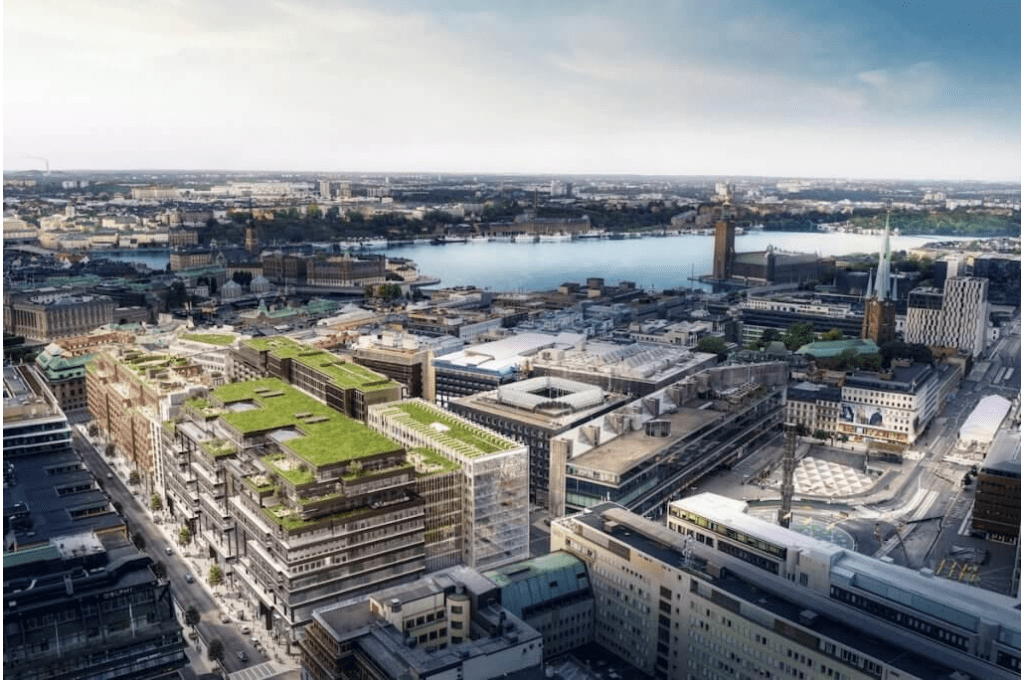 ---
Curious about more? Take a look at these inspiring success stories: 30 Entrepreneurs who started out as drug dealers
---
Conclusion
What if retail just needs a face wash?
What if the opportunity is there, but just needs to be taken in the right way?
Perhaps the future of physical retail isn't as easy as it used to be.
Open a store full of products that people usually buy, and they will buy them.
The physical retail of today needs to make concepts like user experience, technology, personalized attention, data usage, and interior design converge into a well-balanced mix.
Some big companies are already doing it, and some small ones are being born thanks to a good understanding of the situation.
Getting more in touch with the consumer experience will help established companies do better, and small ones get out there.
Some are already doing it, and London is a crucial capital city for this kind of innovation.