Being an influencer has quickly become one of the most sought after jobs in the last decade, and becoming an Amazon influencer is the next iteration of this.
Influencers with up to 1 million followers can get around $10,000 per post (depending on the platform), and with 1 million followers and up, you're getting into territory where they can charge $100,000 per post. Some can even get $250,000 for a post! Especially if the content is on YouTube and the influencer is in the gaming industry.
The Amazon Influencer Program (AIP) is still a fair distance away from providing the campaign numbers being offered on platforms like Instagram, Facebook, Twitter, and YouTube. However, AIP is not to be overlooked when it comes to connecting followers to merchandise.
With the world of social media becoming increasingly saturated, influencers and social media stars have to look for new ways to expand their cashflow and reach. Many believe the Amazon Influencer program is that next step.


What are Amazon influencers?
Amazon is a certified e-commerce heavyweight with a worldwide market reach and a consistently evolving stream of products. Due to the massive global scale on which Amazon operates, social media influencers play an important role in directing their fans to niche goods.

Amazon has the products; social media influencers have the followers – it's not rocket science that connecting the two will be beneficial for both of parties. This is where the Amazon Influencer Program comes into play.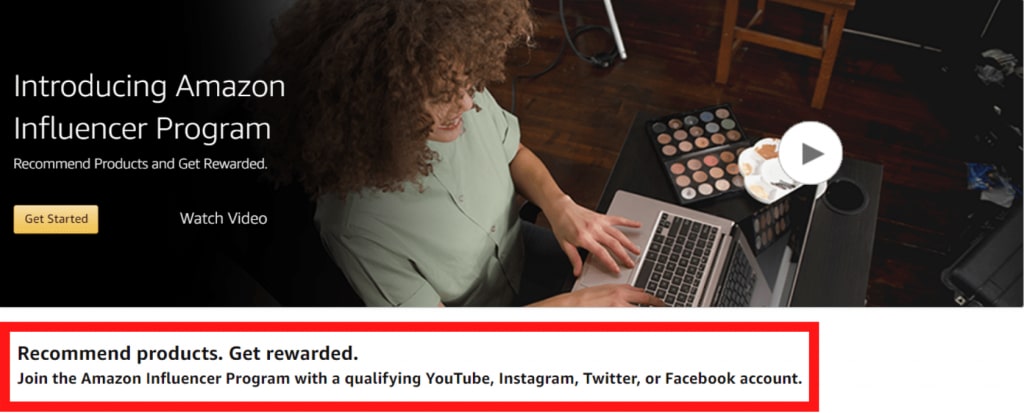 How does an Amazon influencer make money?
Participants in the program are typically influencers from platforms like Instagram, Facebook, Twitter, and/or YouTube. Influencers will direct followers to a product link, which if people click and purchase the product, the influencer will earn a commission.
This is not to be confused for Amazon's sister programs, Amazon Affiliates, and Amazon Associates, where shoppers make their purchases through a link on an affiliate's own webpage.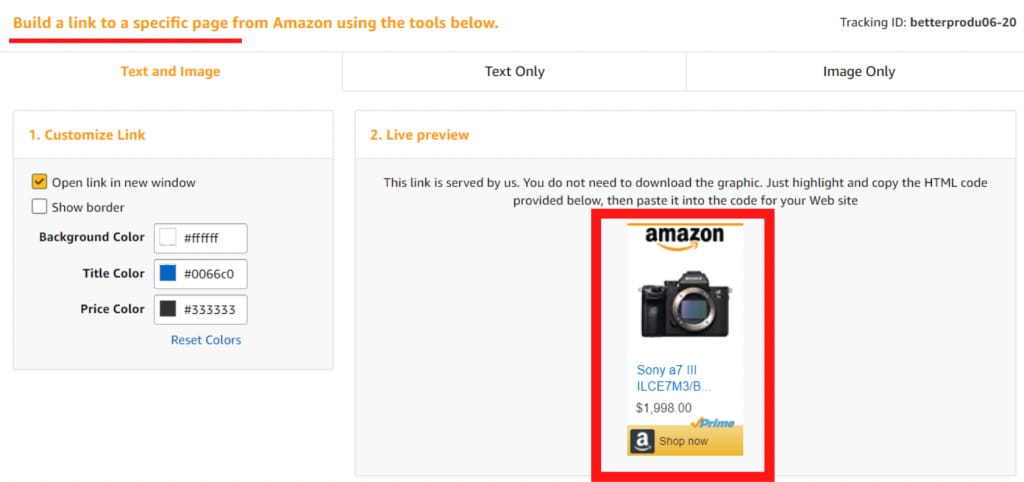 What is the Amazon influencer program?
The Amazon Influencer Program (AIP) partners with social media influencers to drive sales and market Amazon's extensive product lines.

Launched in 2017, the Amazon Influencer Program provides participants with the opportunity to own an Amazon Storefront. Influencers direct their followers to the storefront's unique URL, where followers can shop from a selection of products hand-picked by the influencer.

The product type heavily dictates the percentage commission influencers will receive. Generally speaking, each qualifying purchase can earn an influencer of up to 10%.
With the entire Amazon site to choose from, an influencer's storefront can be as niche or unique as they wish.

Explore detailed: Amazon influencer programs earning chart.
How are Amazon influencers different from Amazon associates?
Applying to be an Amazon Influencer through AIP and signing up for Amazon Associates have similar benefits. That being said, it's important to take note of a few significant differences between the two programs when choosing which to use.

Amazon Associates is open for anyone to join, whereas the Amazon Influencer Program does not have guaranteed enrollment, and applicants must meet certain requirements before being accepted.

Both Amazon Associates and Amazon Influencers make money on completed sales transactions, but how they direct traffic is different.
Amazon Associates direct web traffic by posting unique links to products on webpages and platforms.
Users click the Amazon Associates' link, and a completed purchase earns the Associate a commission.
Amazon Influencers do not post specific links to products, but direct their followers to their own Amazon Storefront, stocked with products the influencer has chosen. Once a purchase is completed via their storefront, the influencer receives their commission.

Amazon Associates' averages a lower commission at 4%-8.5% per sale, whereas influencers enrolled in the Amazon Influencer Program can earn up to 10% commission on products purchased on their storefront.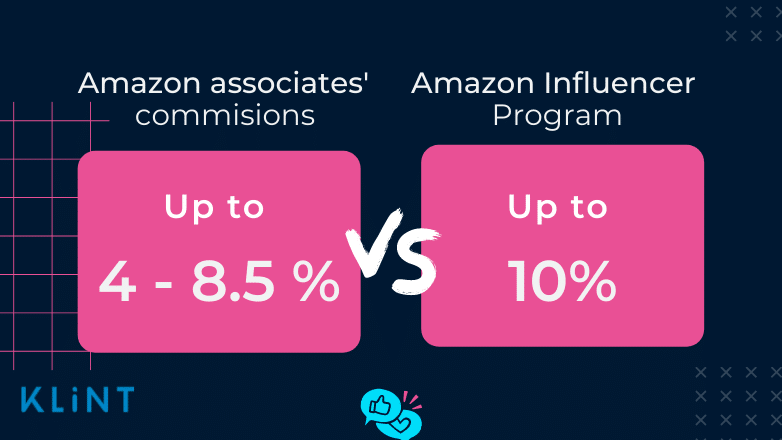 How to become an Amazon influencer?
You must apply using one of your Youtube, Facebook, Instagram, or Twitter accounts to be considered for the program. Following your application, Amazon's employees will carefully review your Youtube, Facebook, Instagram, or Twitter accounts to confirm that they match what they're searching for.
According to some influencers, applying through your Youtube channel is the quickest way to get accepted, however this is not guaranteed. The influencer program has no constraints on which categories or specializations can apply.
In order to assess if your material would be a good fit for the influencer program, Amazon looks at the amount of followers you have, the type of engagement you have with your followers, the niche your audience falls into, and other crucial data.
They don't just look at the amount of your following when deciding whether or not to accept you into the program. Amazon also welcomes micro- and nano-influencers who can demonstrate that they have valuable engagements with their audience.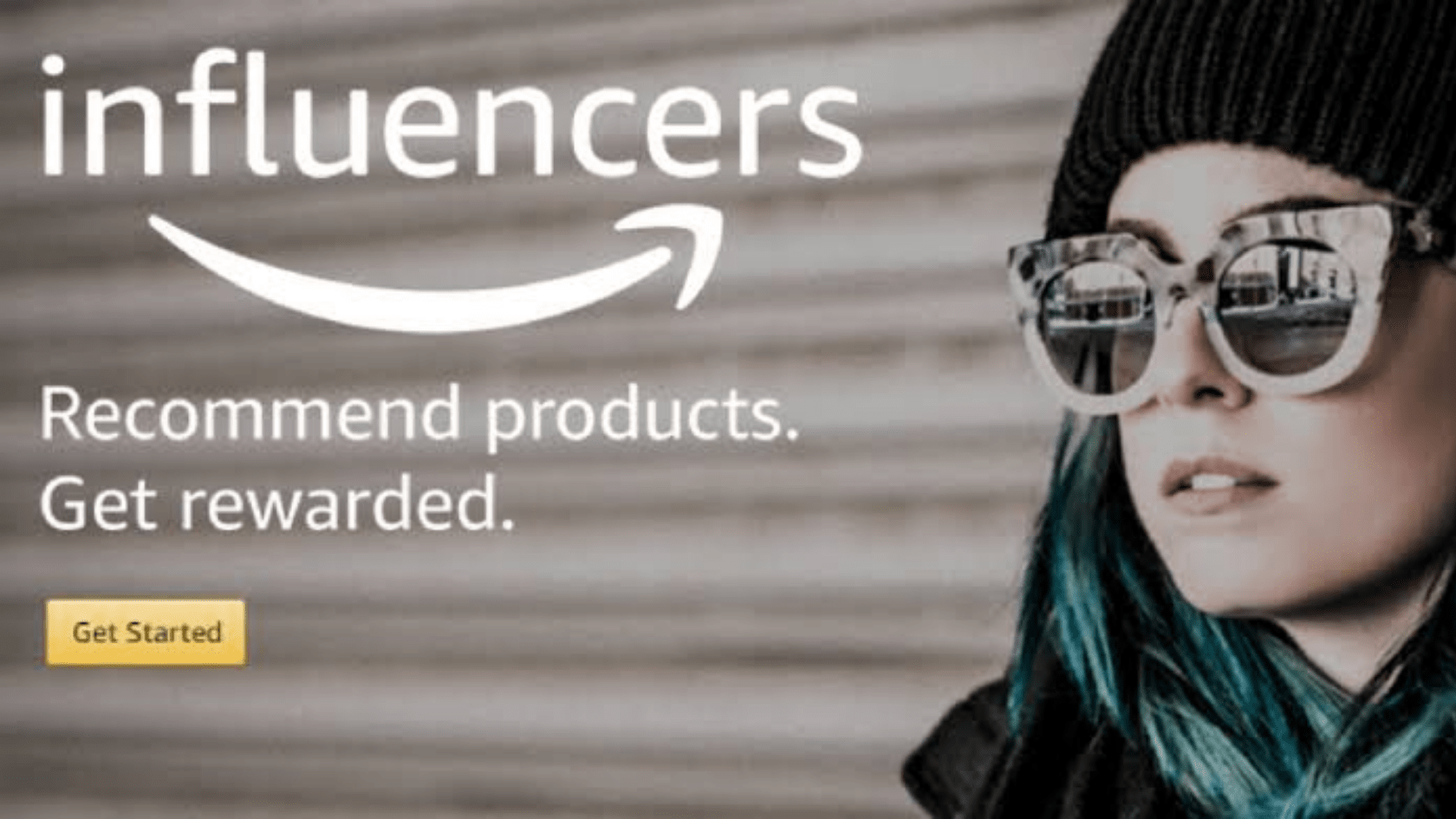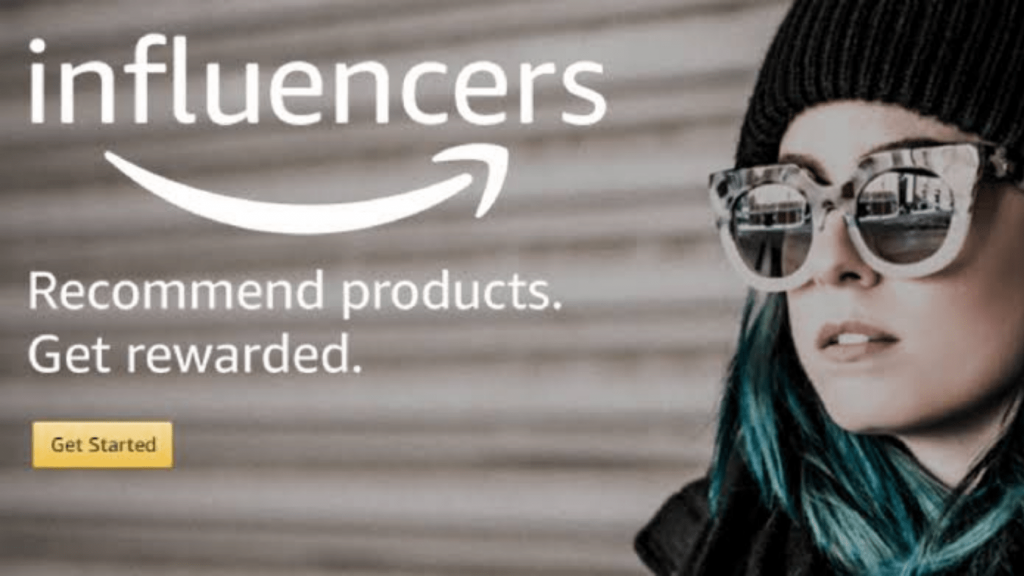 If there is one key factor for getting accepted to their influencer program it would be the value of the audience. So the better relationship you have with your audience the higher likelihood that you will get accepted.
The value of the audience is one of the most important factors in being admitted into their influencer program. As a result, the greater relationship you have with your audience, the more likely you are to be accepted.
If you don't qualify the first time you apply for the program, you can try again later when your audience has grown and your interaction has increased. If you are accepted you will need an Amazon account in order to promote products.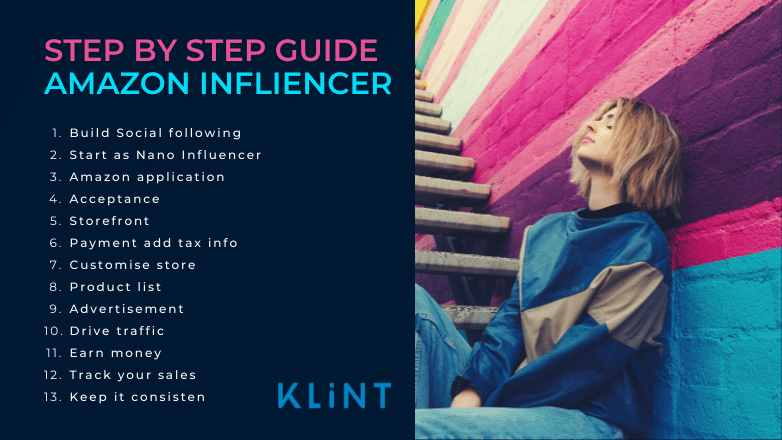 What are Amazon influencer requirements
In order to become an Amazon Influencer, there is a few criteria applicants need to met. At its most basic, Influencers must be active on Instagram, Facebook, Twitter, and/or YouTube.

While anyone can apply, Amazon will not accept Influencers who don't have a significant and established following base. Amazon does not disclose how many followers are needed to meet the minimum, and definitions for an "influencer" are varied.

The general consensus is that having 200 followers is the absolute minimum that Amazon will consider accepting as they qualify as a Nano-influencer, with other sources defining the threshold is as high as 20,000 followers. In the end, it's Amazon's decision as to who they accept.

Interested influencers need to apply with their social media account that has the most influence and followers, and give Amazon permission to access their account (and post to social media on their behalf, as well as follow and unfollow accounts.).

Some users won't feel comfortable handing over that level of control to Amazon, so the cost-benefit of enrolling in the Amazon Influencer Program is one that each influencer needs to evaluate for themselves personally.

In order to enroll in the Amazon influencer program, you will also need to fulfill demographic requirements, as at the moment, the Amazon Influencer program is only operating in the U.S.A., the UK, Canada, and India.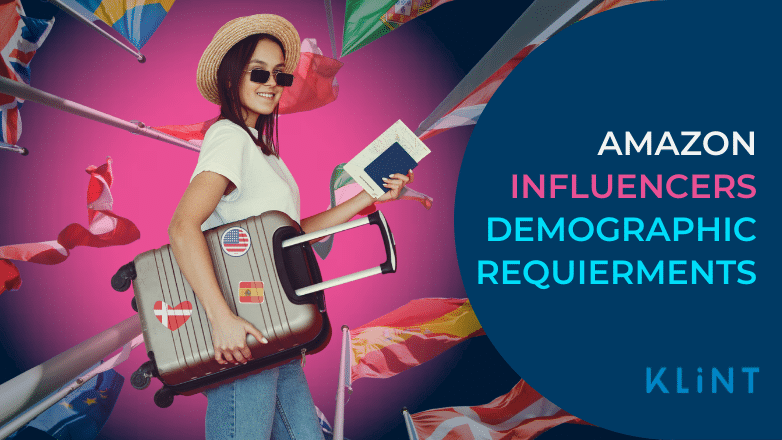 How to Find Amazon influencers?
Engaging an influencer is more complex than merely finding them and determining if they should amplify a brand. An influencer must not only be a good fit for the brand, but they should reflect the vision and message of the brand.

A consistent and unified message across platforms is the key to establishing and maintaining a strong brand image; the Amazon Influencer should augment these efforts.

There are several ways to search and find an Amazon Influencer that best represents a specific brand. The most straightforward way is to use an influencer tool like Upfluence or HypeAuditor, or one of the many hundreds of influencer search tools available online.
A more nuanced approach is to source the influencer organically by reviewing hashtags, top brand buyers, followers, and fans. By searching the hashtags that are most closely aligned with the brand, it provides an easy entry into the conversation around the product or products that are similar. Repeat 'hashtaggers' may reveal an influencer who is already amplifying the brand, and thus a natural fit for a relationship as an Amazon Influencer.
How much money do Amazon influencers earn?
The Amazon Influencer Program presents a revenue opportunity spanning anywhere from a handful of dollars per month up to $18,000 in income for the year.

While AIP alone may not provide the kind of gains influencers are looking for, enrollment in the program offers an opportunity to augment income through a simple web storefront.
Amazon categories earning chart
Once you're starting on Amazon, it is essential to know that not all the products will bring in the same earnings. Amazon is sharing its revenue differently from category to category. We made a simple chart to visualize how different categories will bring in different profit margins.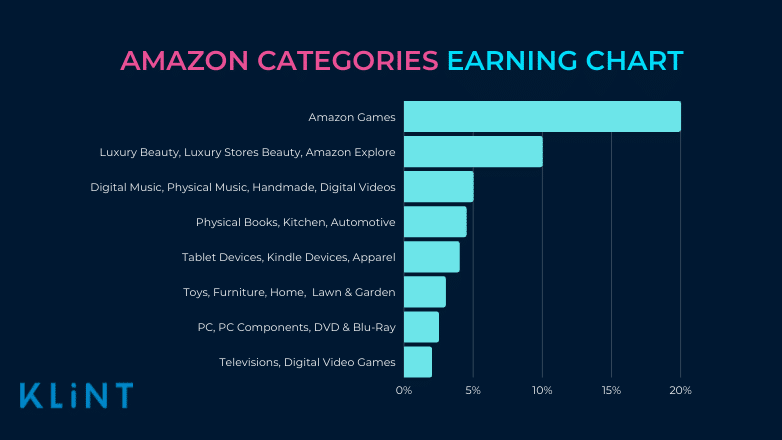 Amazon.com Associates Central, Source more detailed explanation on revenue shares from Amazon Influencer Program.
Amazon influencer Restricted Products
Not all the products are supported by Amazon for influencers to promote. These products could not only result in 0% shared revenue but also cause risk to suspend your account from further promotions and freeze your eligible product earnings.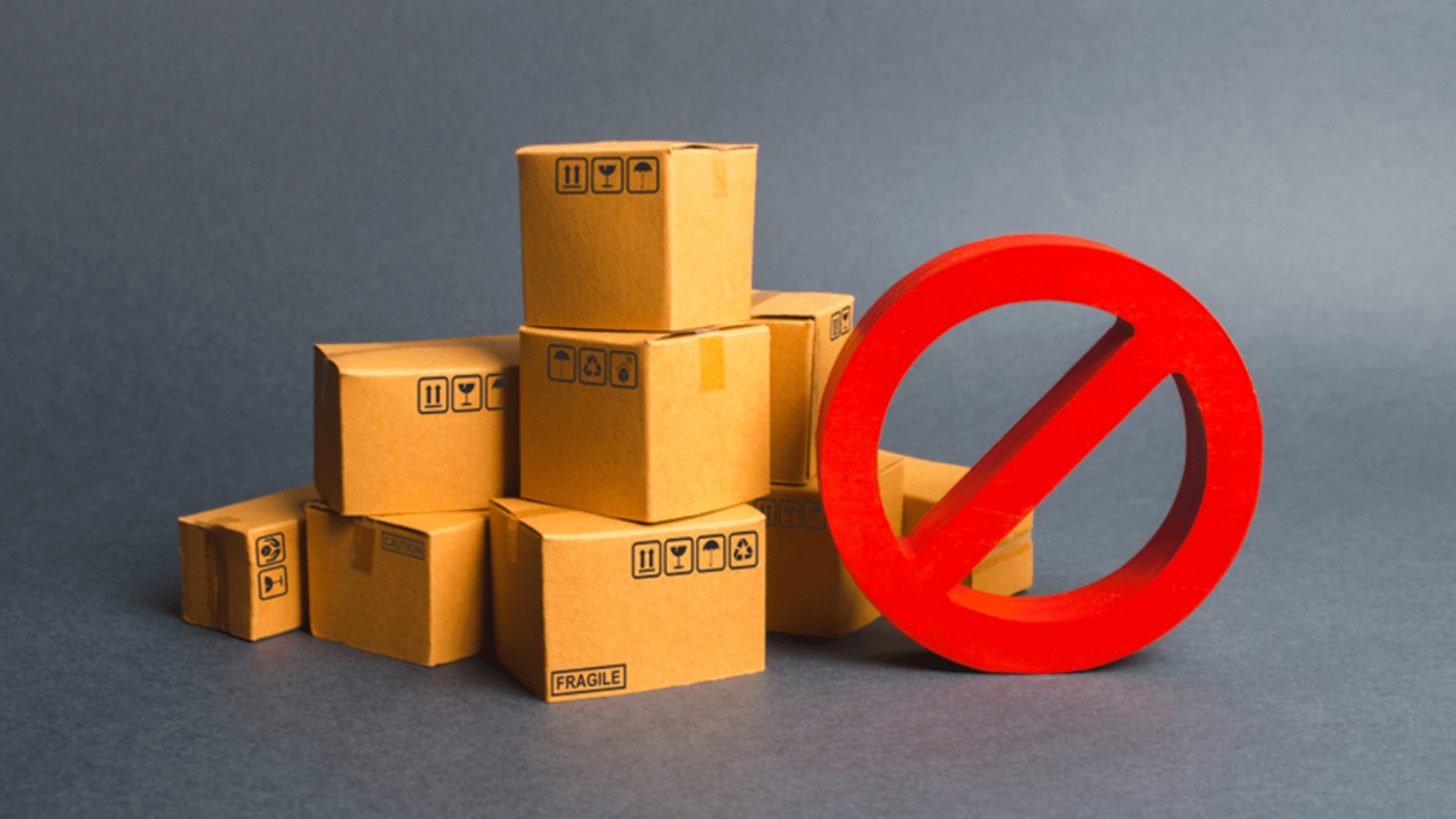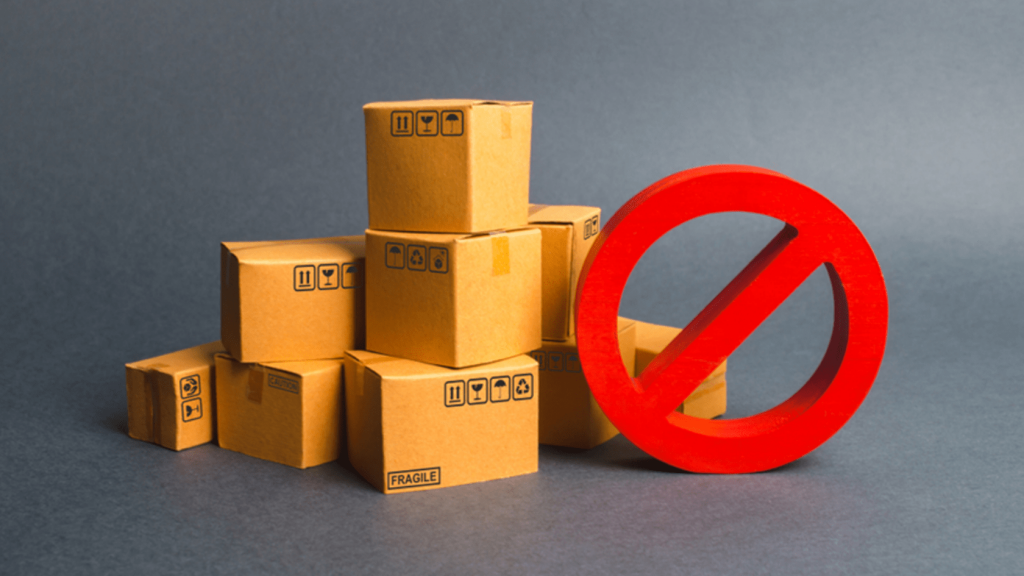 List of products restricted for Amazon influencers to promote:
*Note that the categories refer to specific products, there might still be other products in the category that are eligible for revenue sharing.

Live animals, reptiles, fish and similar
Alcohol and cigarettes
Fine art, artefacts
COVID 19 supplies
Cosmetics
Currency
Diet supplements and vitamins
Drugs, pharmaceutical products, medical devices
Guns, weapons, explosives
Food and dietary products
Sex-related
Theft devices
Surveillance equipment

Full list: here.
Amazon bounty program
Earning just from regular affiliate products is good, but it can seem slow for some influencers. Amazon has introduced a gamification element allowing its influencers to earn more by participating in the Amazon bounty program.

The Amazon bounty program is almost the same as regular product promoting, but instead of promoting a product, influencers are recommending Amazon services and Amazon products.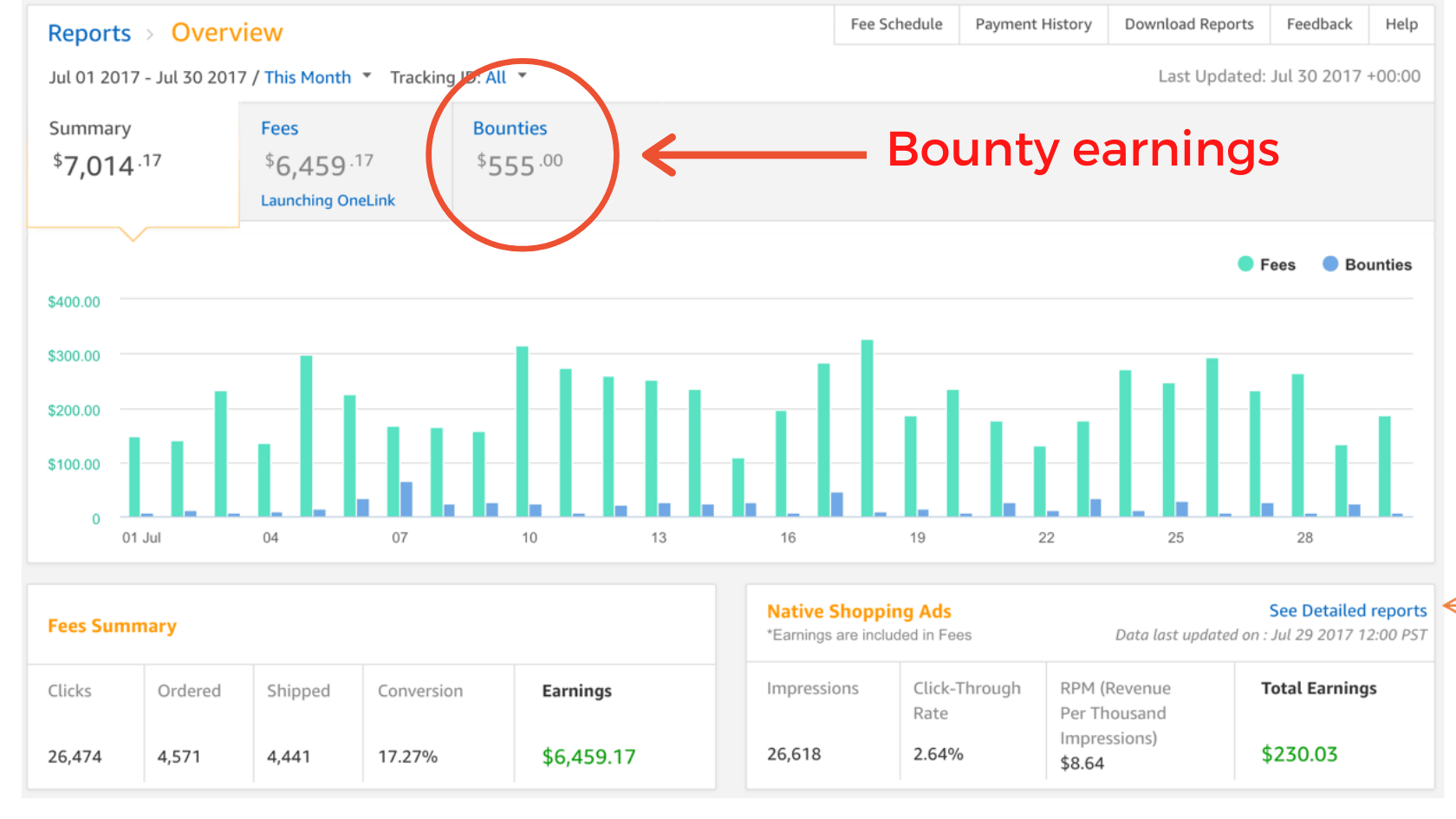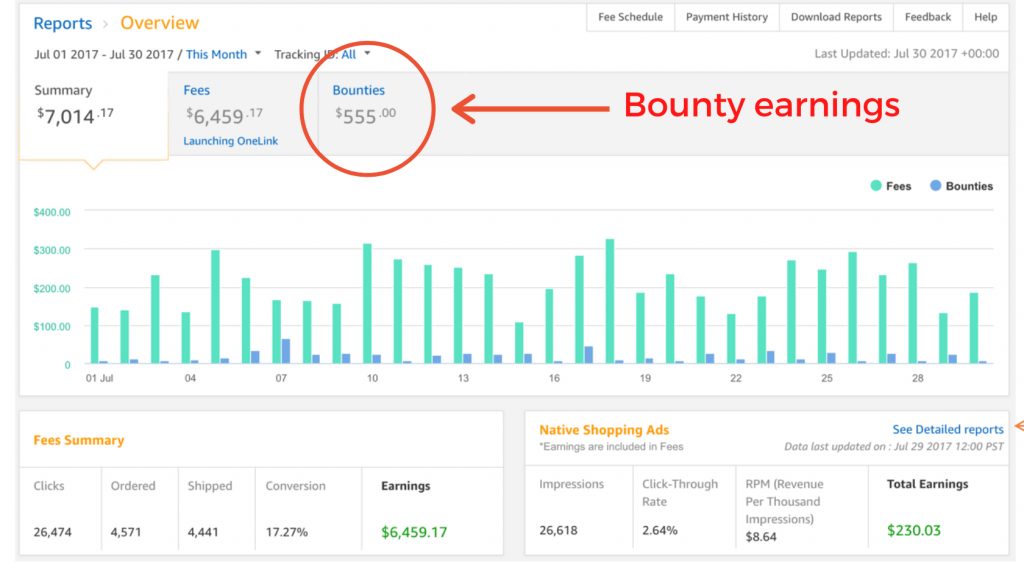 Examples of Amazon services and Amazons products are:

For these recommendations, Influencers are paid differently than from regular product recommendations. Influencers are getting paid fixed costs per certain actions that their followers carry out.
Examples of rewardable actions

The visitor signs up for a trial for Amazon music
The visitor activates paid plan on Amazon prime
The Users upgrade monthly plan
Amazon has made a list of all available bounties for influencers to engage with. Choose ones that resonate best with your audience. From the experience of active Amazon influencers, Amazon Bounties work great with display advertising on your site.

If you need more detailed information About the Amazon bounty program, we have listed comprehensive resources here.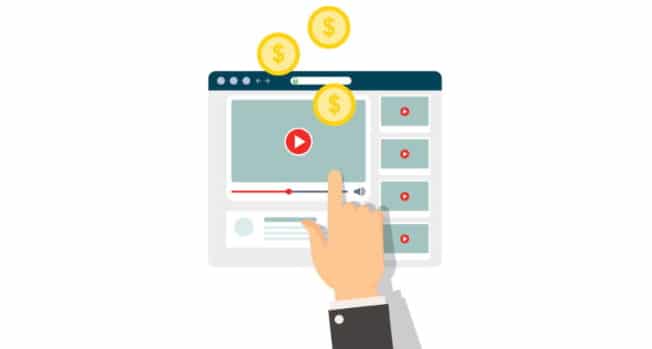 Amazon influencer list:
We have found a couple of influencers that have been successful with the Amazon influencer program. You can check out their profiles, analyze the content they've been posting and hashtags they've been using. These accounts will serve as a great inspiration and guidance on whether the Amazon influencer program is something you would like to enroll in.
Should I become an Amazon influencer?
Now that we have presented how the Amazon influencer program works, the real question comes, should you become an Amazon Influencer?

This choice can be different depending on your starting point. Are you:

Starting the Amazon influencer program with a large social media following
Starting the Amazon influencer program without a large social media following
– Start the Amazon influencer program with a large social media following.
If you already hold a social media following on one or more social networks supported by Amazon, it makes it far easier for you to try out the Amazon program. Consider whether the offered deal from Amazon resonates with you and your audience.

Browse categories, and the products you can advertise with Amazon. Estimating simple figures on potential income and the effort required, should illustrate how lucrative this income source could be.

We have outlined the Pros and Cons of being an Amazon influencer to help you decide.
– Start the Amazon influencer program without a large social media following.
If you are not a social media influencer on any of the platforms supported by Amazon, you either have to build up the influence from the ground up or bring it from the channels where you have it.

Building up a dedicated social media audience from zero can be a time-consuming process. You have to think about how much time and effort you can allocate for this, and will the end rewards be worth it?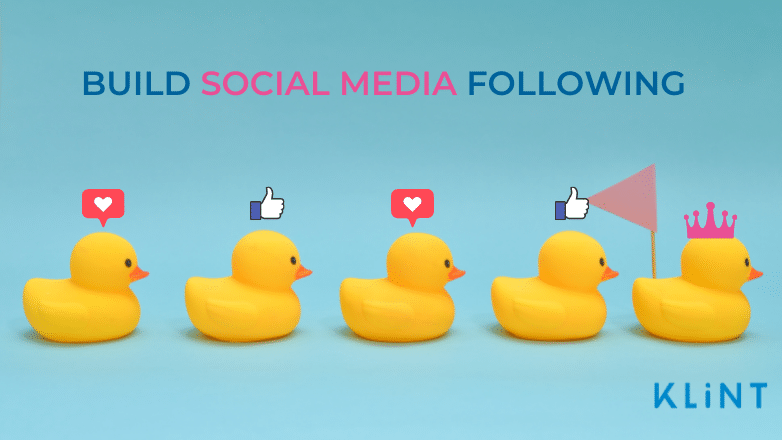 Nowadays, a high social media following and audience engagement is in demand. When building your social media following you can consider the multiple monetization options, other than the Amazon influencer program. Social media following can be monetized with direct brand partnerships, affiliate marketing, online courses, video ad marketing, and others.

We have listed helpful considerations of the Pros and Cons of being an Amazon influencer.
How to succeed as an Amazon influencer?
We hear this question a lot, and we have the answer. Your success as an Amazon influencer depends on two main factors:

Your dedication to the program
Your audience's activity and quality
– Amazon influencer success starts from you.
Being dedicated to the program will allow you to set up and craft beautiful storefronts and find the best products for the needs of your audience. Aligning communication messages with your audience can take time but have shown tremendous results on revenue one can generate from the program.
– Your audience will determine your Amazon influencer success.
Not a single influencer audience is the same, but your audience is the one that will determine how successful your journey will be as an Amazon Influencer. The influencers that have closer relationships with their audience and have their trust are more likely to sell more to their audiences.

In order to maximize the engagement of your audience, think about: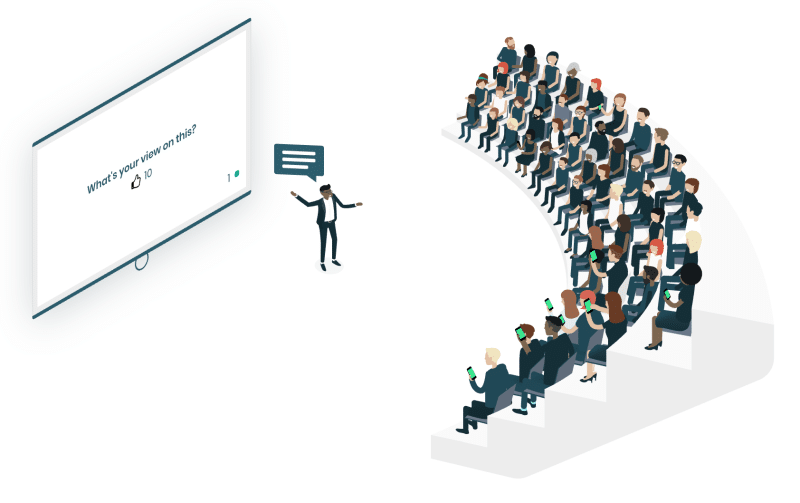 Pros and Cons of being an Amazon influencer?
Being an Amazon influencer can be great, but it also brings along some consequences. We selected considerations for influencers starting up with Amazon, go through our list, and decide if the pros can outweigh the cons of being an Amazon influencer.
Pros of being an Amazon influencer
You can promote any product you choose
Own your store with Amazon storefront
Amazon is a reputable platform
It can turn into a passive income source.
Cons of being an Amazon influencer
You will have an additional thing to manage, your own store
Amazon offers low percentage shares for its influencers
Sharing access with Amazon might seem uncomfortable with some influencers
Becoming too commercial is a concern for influencers to lose the trust of their audience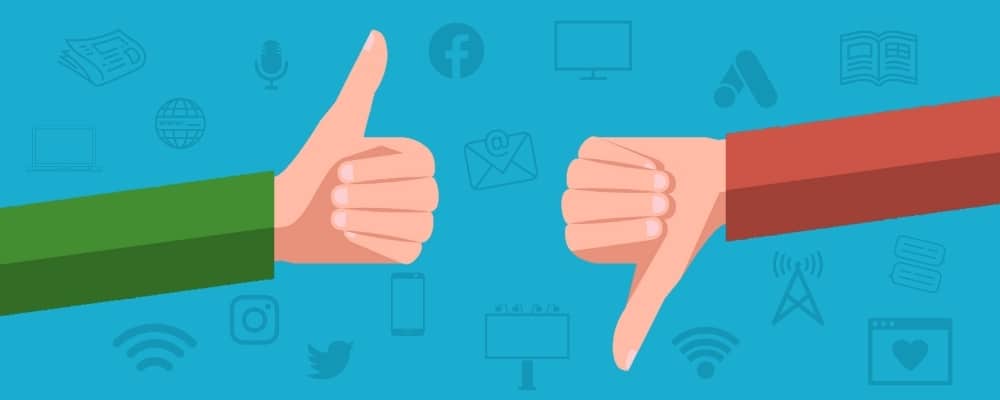 Expand your influencer earnings.
Amazon is the e-Commerce leader when it comes to consumer goods.
Amazon has built this empire with the help of affiliate marketers.
Now Amazon has taken the next step to grow its business and developed a dedicated influencer program.
The Amazon Influencer Program is growing traction as influencers are keen to own their own Amazon storefront and monetize their audience.
Are you ready to become an Amazon influencer?