Direct response copywriting is a fantastic way to drive conversions and increase sales. But your marketing campaign won't get results if it's not compelling enough. It has to persuade your target market and move them to action. 
For optimal results, copywriters have come up with different types of copywriting techniques to improve their copy's effectiveness. However, many marketers still do not get the desired performance of their advertising campaign.
Therefore, to drive conversions, you need a copywriting strategy that triggers conversions and sales. That is where direct response copywriting plays a crucial role. Thus, from this article, you will learn:
What is direct-response copywriting (the definition of direct response copywriting)
Why direct response copywriting is so effective.
What it looks like (direct response copywriting examples)
Practical direct-response copywriting techniques that drive conversions, and
How to make direct response copywriting a part of your daily marketing toolbox




What is direct response copywriting?


Direct response copywriting is creating marketing content or messages that focus on immediate results. Neil Patel called this form of copywriting "a killer." Why? Because it speaks directly to your audience's persona in compelling ways that move them to act right away.
So it would help if you employ a copywriting strategy because while other content copies can help you build brand awareness and generate leads, your conversion rates may be slow. But with direct response copywriting, your message will appeal to consumers' emotions and guarantee immediate results.
In other words, a direct copy motivates readers and potential customers to take action after an encounter with your content. It is about getting results NOW! I know you're wondering, "why is this form of copywriting so effective?"



Why is direct response copywriting so effective?


Powerful brands like SalesForce spend almost 50% of their annual income on advertising and marketing. Why? To maximize business growth. As a result, the company made $10.5 billion in revenue and increased growth by 25% year over year.
However, its revenue continues to grow as they skyrocket their 2020 annual earnings to $17.1 billion, a 29% increase yearly. But you don't have to spend that much to see significant results.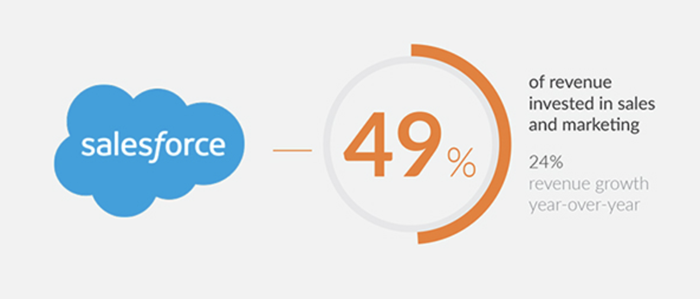 You also don't have to compete with them because their financial power will make you disappear from the scene. Direct response copywriting is your key to maximizing conversions and business growth.
This copywriting technique lets you acquire more customers and increase conversions and sales without competing against big businesses. Several other brands also invest parts of their profits in sales and marketing.
Please, consider the following statistics:
Bottomline Technologies: The company invested 21.8% of its revenue in sales and marketing and saw 12.8% revenue growth
MindBody: This organization spent almost 40% of its earnings in marketing and saw 31% growth in revenue year-over-year
Tableau: Tableau's proceeds increased by 32% year over year after the company invested 51% of its sales and marketing income.
Effective sales and marketing campaigns require persuasive communication. Direct response copywriting is one of the types of copywriting that enables you to communicate directly with potential buyers and persuade them to convert.
Consequently, this form of marketing copywriting aims to send consumers targeted messages that stimulate emotions and move them to take specific actions without thinking.



How does excellent direct response copywriting look like?


Because direct copy can generate significant ROIs, we want to look at a few direct response copywriting examples to see first-hand what it looks like.


Direct response copywriting examples



1. Optinmonster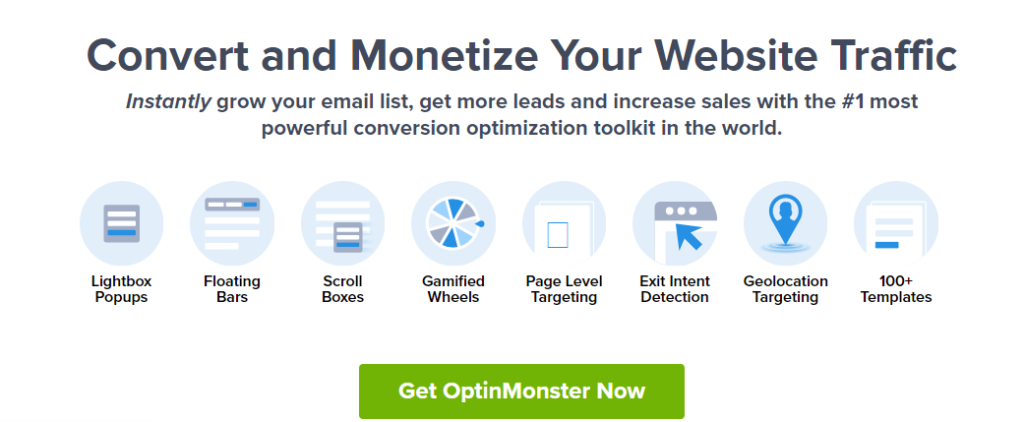 Here is an example from Optinmonster. The headlines address a particular audience (website owners) and offer helpful resources for maximizing website traffic. It is an excellent direct response copy because it speaks to business owners who want to convert web visitors to leads and paying customers.
Also, the copy highlights the value proposition─what you will get for joining the program. The benefits include instantly growing your email list, generating more targeted leads, and increasing sales.
Further, it offers various tools that enable you to convert and monetize your site visitors, including 100+ templates. Then it concludes with an ideal call-to-action.



2. The man in the Hathaway shirt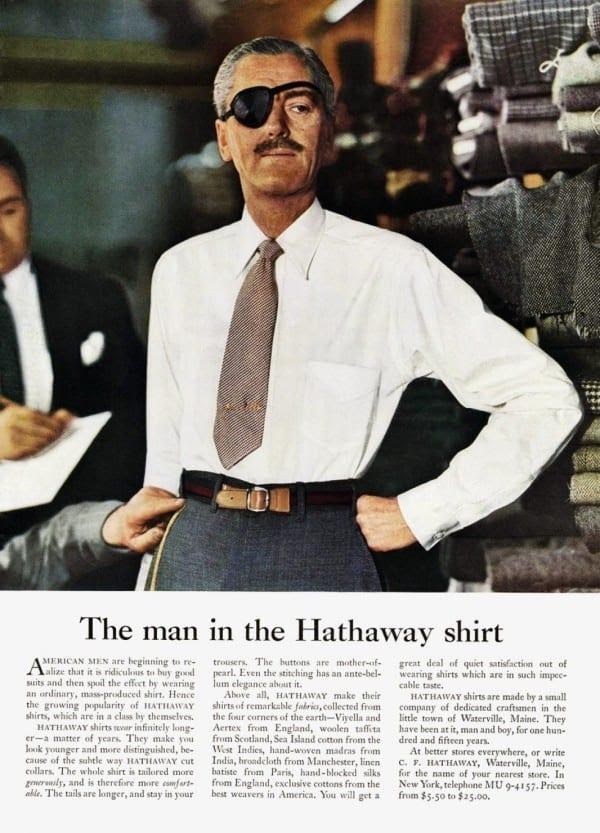 This ad is one of David Ogilvy's famous advertising copies for a fashion brand, Hathaway. The designer launched a new line of shirts, and with a simple yet persuasive ad copy by David Ogilvy, they were able to increase sales.
Why does this ad qualify for excellent direct response copywriting? The ad pointed to a man wearing the shirt with an eyepatch. Hence, it spiked curiosity as readers wanted to know more about the man and Hathaway dress shirt.
And if you read the copy further, you realize that David always mentions the benefits of wearing the new shirt. This include:
The high-quality material of the dress shirt
Ability to fit any costume
The comfort you get from wearing the shirt, and
The little to no wrinkles after wearing the fabric.
A call-to-action (CTA) to buy the dress shirt.



3. Neil Patel's Facebook ads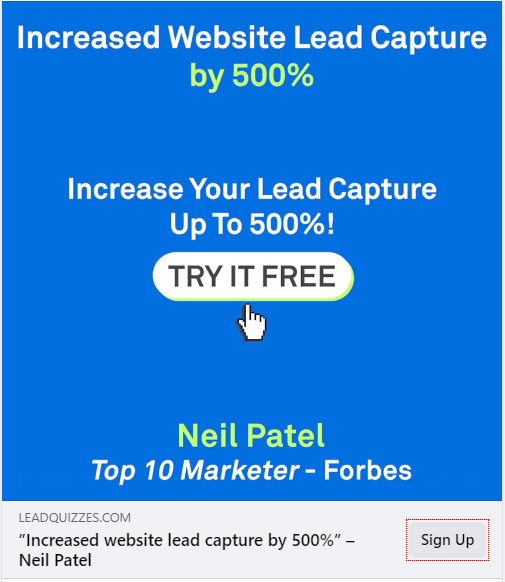 This copy by Neil Patel is another fantastic example of great direct response copywriting. It is short, natural, and demands immediate response. The document provides consumers a free trial for the service geared toward increasing website lead capture for your business.
You can see that he directed the ad to website owners and online businesses that struggle to generate leads. The copy also shows that Neil's team used the same system and increased lead capture by 500%.
Furthermore, he added social proof that tells potential subscribers that the creator, Neil Patel, is credible. That social proof helps build credibility and trust among consumers. Besides, there are two calls-to-action within the copy, "Try it Now and Sign Up," in exchange for your email contact details.




The 7 best practices of direct response copywriting that drives conversions


There are several direct response copywriting techniques that you can use to scale your freelance copywriting business. But for this blog post, I selected the top seven that you can start using to increase conversions and sales.




1. Find the perfect headline for your copy


According to the man regarded as the father of direct response copywriting, David Ogilvy, crafting a captivating headline means you have completed 80% of your task. Why is that so? Because visitors will read your heading and may not continue down the article if the title is not compelling to make them click.
In other words, if your headline is boring, you will lose your readership and potential customers. Given this, it is vital to find the perfect headline that moves people to click through and read the entire article.
For example, what made David Ogilvy famous? It was his advertising copy for Roll-Royce. The headline reads:
"At 60 miles per hour, the loudest noise in this new Roll-Royce comes from the electric clock."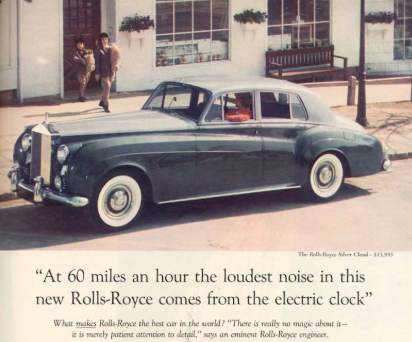 The headline generated much buzz and was so successful that David later said, "it's the best headline he ever wrote." And as a consequence, Shell petroleum and other big brands sought after his copywriting services.
Due to that ad's success, another famous copywriter, Warren Pfaff, borrowed David's headline for a campaign for the same company (Roll-Royce). Warren's ad headline reads:
"The loudest noise in a new Rolls-Royce is the beating of your heart."
In view of this, spend enough time crafting your headlines. You can write at least five different headings and test them to find what works best. Some of the best titles that get clicks are those that:
Stimulate curiosity
Provoke urgency
Make a promise
Highlight the benefits
Data-driven and more
Thus, one of the best ways to craft unique headlines that get results is to use headline templates. Given this, assemble a collection of headlines that works and learn from there.




2. Personalize your copy


Another aspect to consider when writing an advertising copy is the context of your material. So ask yourself, who is the reader? Are you writing to a broad audience or a specific marketing persona?
David Ogilvy mentioned above said;
"Do not address your readers as though they were gathered together in a stadium. When people read your copy, they are alone. Pretend you are writing to each of them a letter on behalf of your client." –David Ogilvy.
Why is this direct response marketing tip so powerful? Because if you fail to address a particular audience, you risk losing potential customers even before completing the first sentence. You will also lose your brand reputation and revenue.
David's copywriter career was a success because he combined a product or service to a particular audience using images and stories. And you agree that each person connects well with specific stories and ideas. These elements paint a picture in buyers' minds and keep them fantasizing about the beautiful experience they will have with the product or service.
That is why personalizing your copy is critical. For example, the Coca-Cola "Share a Coke" campaign was a huge success, thanks to personalization. The goal of the ad was to produce better personal relationships with Coca-Cola's customers.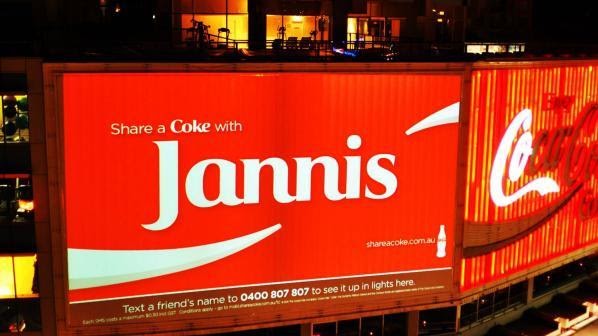 Hence, Coca-Cola printed personal names on their bottles, and it became a success. The results prompted China to follow along with nicknames. And later, the US, UK, and other countries worldwide joined the campaign. That's the power of personalization. Therefore, make your copy personal; look at it as a business email.




3. Use the right words to strengthen your copy


The essence of direct response copywriting is to get users to act instantly after consuming your content. You want them to take action NOW! But the words you use in your copy can make or break your marketing copywriting objective. Why? Words are potent components with the ability to influence people's decisions.
They help you to build long-term business or personal relationships. That's because the words we use possess enormous power to create change in people's lives. As a result, if you use words that make lots of promises and end up under-delivering on those promises (such as your products or services' benefits), you start to lose your brand credibility.
Potential buyers are doubtful of companies that make huge promises but under-deliver. Therefore, pick your words wisely and use words that strengthen your copy, and deliver as such. Remove overused phrases from your ad campaign. Instead, use concise statements and forceful words such as:
Instant
Join
Discover
Complimentary
Exclusive
Opportunity
That way, you're also optimizing your campaign for better conversions. Then create a sense of urgency by making the product or service appear limited with a call-to-action—more on urgency copywriting hack in a moment.
Also, ensure that the benefits stand out and make potential customers the center of attention. How? By highlighting what is in it for your readers and how it benefits them. Besides, make sure that your copy reads well.
You can use grammar and spelling error checker tools to improve readability and amplify your marketing campaign. Grammarly is the top choice, but there are several other options to Grammarly that work incredibly well.




4. Leverage the value proposition and strong calls to action


A direct response copy is marketing content that drives consumers to take immediate action using CTAs. But your document will not be compelling without the value proposition. Consumers need to see why they should buy from you.
In other words, to create effective direct response marketing campaigns, highlight the value proposition of the products or services and add powerful CTAs to influence instant response. Using a combination of a product's benefits and a captivating CTA, you will develop a remarkable direct response copy that encourages consumers to initiate your desired action.
Take a look at the examples of direct response copywriting above. Each of them emphasized the product's value–why consumers should switch products or services, and ended with a forceful call-to-action.
Also, since a direct response copy shows why buyers should take action now, make sure that the benefits outweigh the cost. It will help convince would-be customers that your brand is better and more valuable and provoke them to hit the CTA button.




5. Create direct response copy based on the customer journey


While long-form content generates the most results, shorter copies also work fine. In this case, your content length will vary depending on the stage of the customers' journey. Your target market is at different stages of the buyer journey. It means that you need to offer them varying content length for better results.
We have the:
Awareness stage
Consideration
Decision
Purchasing
Advocacy
These five stages require various content lengths to engage and excite the reader. For instance, a customer at the top funnel needs a shorter, sweet, and powerful copy that gets to the point and does not overwhelm him.
But consumers who are further down the funnel need longer content that keeps them on the page. They need longer copies that provide more insights and lead them down the funnel to your conversion goal.
Nonetheless, ensure establishing the goal you want to achieve and outline your product or service value. Let consumers know how your product can help them address their pain points. Thus, create well-written copies that will take the reader from one word or sentence to the other and finally to your CTA.




6. Trigger scarcity and urgency to ensure instant action


The best direct response copy can trigger feeling of scarcity and urgency to generate more conversions. This copywriting hack involves applying scarcity marketing tactics or FOMO marketing strategy in your copy to get people to act immediately.
Scarcity marketing uses fear of shortage and fear of missing out (FOMO) to prompt consumers to buy immediately with less room for thinking.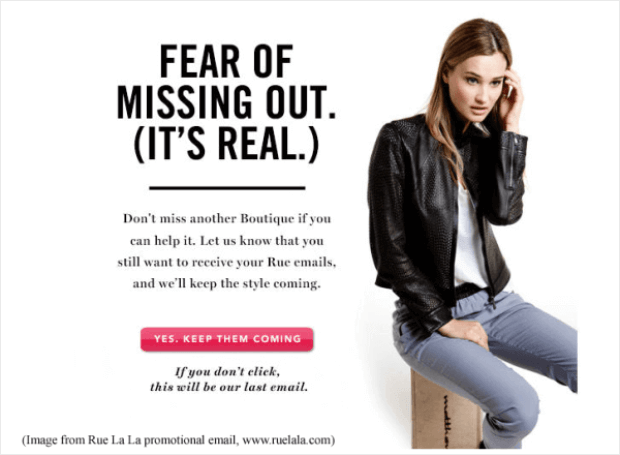 The fear of shortage or scarcity stimulates the fear of missing out (FOMO), which urges customers to act quickly or they will miss out on the offer. This direct response marketing strategy is useful because it can increase the perceived value of a product or service–making it more precious to customers.
Please, consider the statistics below to understand the impact of scarcity and urgency in marketing using FOMO.
According to research:
Almost 70% (69% precisely) of millennials experience the fear of missing out (FOMO).
60% of shoppers make purchases within 24 hours of experiencing FOMO.
56% of millennials experience FOMO (ages 18-30).
45% of consumers who encounter FOMO can't go beyond 12 hours without checking social media.
Here is a perfect example of scarcity and urgency in marketing. It shows that the first 15 customers who pay for the product will get 85% off the original selling price. And consumers have barely 24 hours to benefit before it disappears.





It's an advertisement for a Growth Secrets Online Growth Hacking Masterclass. The highlighted elements indicate that if customers wait much longer, they will miss the product. That is scarcity, which inspires urgency and the need to act faster.
Thus, for better direct response marketing campaigns, trigger scarcity and urgency using FOMO. Incorporate a sense of urgency in your copywriting strategy to evoke an instant reaction from buyers. It will help you to increase conversion rates and sales quickly.
Having a basic knowledge of human psychology and the right word choice, you can create result-driven direct response copies that compel people to take your desired action instantly.




7. Test your copy for effectiveness


Why should you care about testing your marketing copywriting message? David Ogilvy mention earlier said;
"Never stop testing, and your advertising will never stop improving." – David Ogilvy."
Why is that important? Because he never stopped testing his copies, which enabled him to improve his copywriting skills and became a sought-after freelance copywriting results. Testing offers you a platform to review your work and make adjustments where necessary to ensure its effectiveness.
Another prominent direct response copywriter once said:
"Tests are important and help us to understand our customers. Good selling is based on good testing." – Claude Hopkins."
Testing also helps you to identify what works and what doesn't. It provides detailed information on how your campaign is performing. The data from your marketing performance is your key to unlocking a more efficient direct response copywriting campaign.





Make direct response copywriting part of your day-to-day operations


Direct response copywriting should be part of your day-to-day marketing activities. How so? Because it is a growth hacking strategy that fits well with different types of marketing content. You can use direct response copywriting when creating:
Landing pages
Product descriptions
Sales pages
Business emails
Email newsletters
Advertising campaigns, and more.
In view of this, make direct response copywriting an element of your marketing strategy. It should be part of your content marketing toolbox. For example, when creating a landing page, you want to communicate your message in ways that persuade your target market to act right away without thinking it through.
It means carefully formulating your message to attract more consumers and convert them. And as you may already know, persuasion is crucial when your business goal is conversion. Direct response copy will convince people to take action.
Hence, use these simple tips:
Highlight your objectives with a clear CTA
Stress your value proposition
Make your call-to-action stand out with a conversion-driven layout
Ensure that your copy is appealing to your audience persona and SEO optimized to attract more eyeballs.
A landing page enables you to cut cost-per-acquisition (CPA) and increase conversions. This marketing tool is so useful because the pages have one purpose in mind–convert website visitors. That goal goes well with the direct response copywriting strategy. Therefore, it would help if you made it part of your day-to-day marketing operations.




Final thoughts on direct response copywriting


Direct response copywriting is result-oriented and the best way to move people to act now. Whether you're writing a blog post, advertising copy, landing page, and other types of content with the goal of conversion, direct response copywriting is what you need to increase conversions and sales.
Out of all types of copywriting, this form can evoke a response immediately by convincing readers to take your desired action without a second thought. Thus, whatever stage you are at in your copywriting journey, the direct response copywriting tips above will help you scale your direct response marketing strategy.
Do you have more helpful pointers that will add value to our readers? Please, we would like to know in the comments!





Author bio:


Moss Clement is an expert business writer, founder of Moss Media, and blogger at Writers Per Hour. He works closely with B2B marketers, helping small & medium-size businesses build their online presence and brand reputation by consistently delivering quality content that converts. Reach out to him if you need help with content writing!