Instagram is one of the biggest apps of the century. Since their launch, they have had over 1 billion people sign up. Not to brag or anything, but out of the 7,8 billion people in the world, OVER 13,5 % of them have Instagram. I mean… wow. Considering its extent, it may be important to get to know the pros and cons of Instagram for marketing!
Some facts to consider if you own a business:
Well, first of all: Instagram's potential advertising reach in late 2019 was 849.3 million users.
According to a study, 73% of US teenagers shared that they believed Instagram to be the best way to reach them in terms of new products or information. To compare, 29% said web ads and only 12% said Facebook ads.
The thing is … if your business isn't on Instagram – well, then you're missing out.
In Short:
Instagram is a great way to reach and engage with your target demographic.
Moreover, Instagram is constantly improving and adapting their app, keeping it an even bigger player on the field.
Their most recent addition, Reels, resulted in huge increases in new sign-ups. In India, the increase was a whopping 11.4 %. Reels are hugely popular. Sephora France's average for Reels is 453,000 viewers per Reel!
But, of course, as with anything, there are cons to consider as well. Nothing in life is pros only.
On that note, let's not forget that businesses are run by people. As Jamie Turner, founder of the 60 Second Marketer, points out:
"When using Instagram for business, there's a larger issue to consider – how Instagram impacts people's emotions. There are so many great things about Instagram – for example, it's a great way to stay connected to friends around the globe, a great way to stay up-to-date on the important events in people's lives, and a great way to share your own life events with your followers. But there's also the downside to Instagram, specifically the FOMO that so many people experience when they check into Instagram."
Here's his tip: "There's a litmus test I use for my engagement with Instagram – do I feel uplifted after opening the app, or do I feel "less than"? If I feel "less than," then I back off a bit and give myself a mental health break. It works well for me, and it might work well for others."
With this test in mind, check out the pros and cons your business should consider when using Instagram for marketing.
Pros of Instagram For Marketing
1. Instagram marketing results in a positive ROI: make $5 for $1
The Influencer Marketing Hub describes how a business can make quite the return on investment (ROI) when doing influencer marketing.
They found out that users of influencer marketing generally make $5 per $1 spent.
That's a return of 500%!
According to this study, the top 13% of businesses make quite a bit more than $5. They make over $20.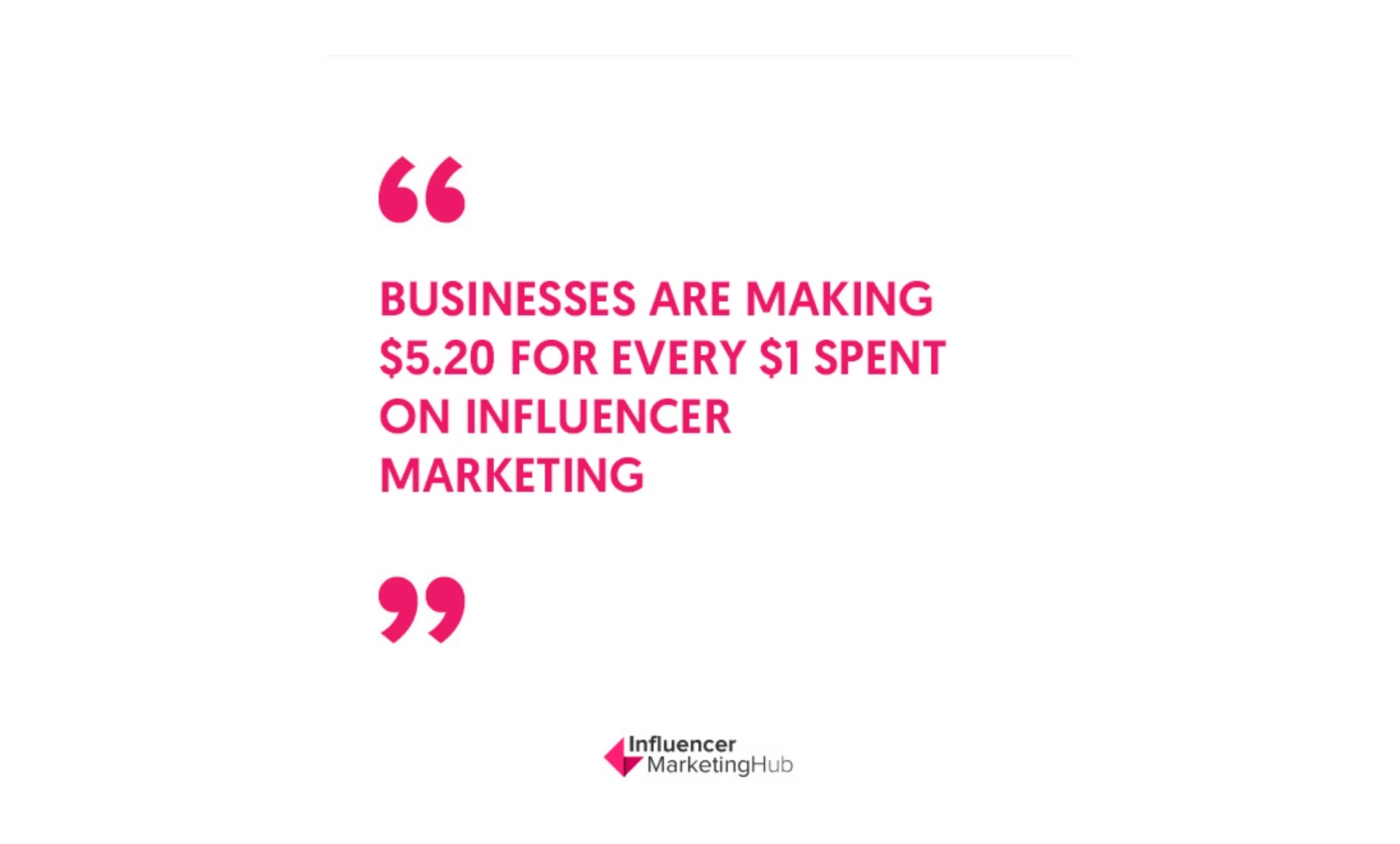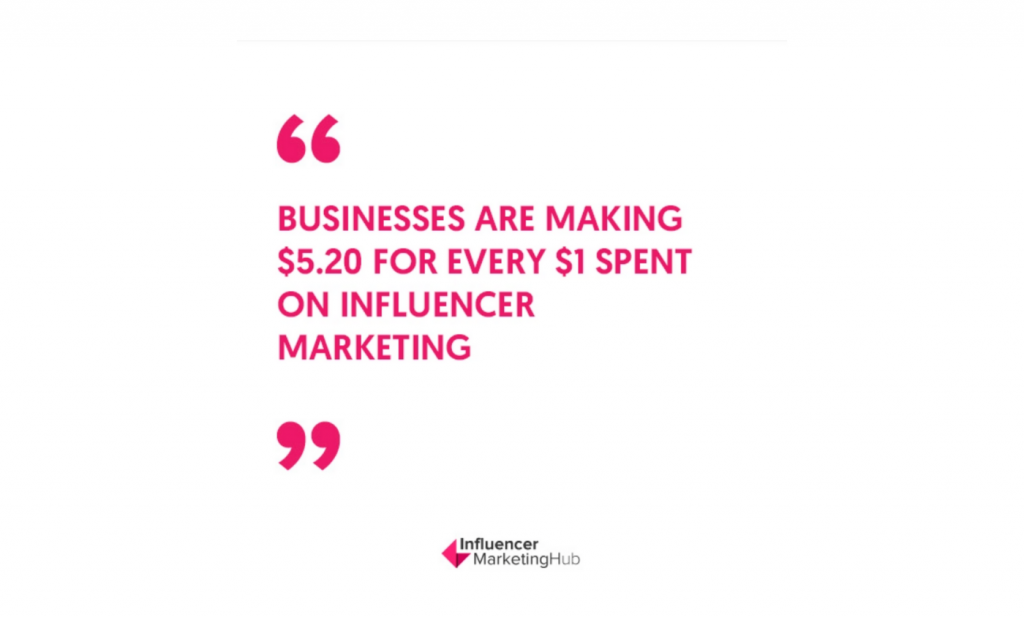 2. Instagram has over 1 billion users
With over 1 billion users on Instagram, it's quite a barrel of fish to go shooting in as a business.
It's a hotspot for creators and businesses.
There are more than 500 thousand creators, ranging across many different niches. As such, it is possible to learn and explore new ideas from the community Instagram provides. And to find a following interested in exactly your business.
Finding creators and content on Instagram is super easy and very nuanced.
It ranges from a more narrow search in which you can search for a particular name, business, restaurant, etc. to the use of hashtags that show you content with that specific hashtag used.
There is also the almost infinite explore page which is organized to your specific likes through Instagram's algorithm.
3. Instagram is used daily
Instagram is used daily by its users and it's known for its entertainment value.
This means that you have daily possibilities of exposure as a business.
Users can find you through hashtags, geotags, on Instagram's Explore Page, or even by being forwarded something by their friends.
And with Instagram's main purpose being entertainment, people are on Instagram a lot during their day. Making it easier for them to follow, like, comment, and engage with your content.
Because Instagram is such a source of entertainment, it's really important that businesses' content is geared toward entertainment in one way or another.
Luckily, Instagram has a myriad of possibilities. Why not interact with customers through a poll? Or share a humorous Reel showcasing your latest products!
The possibilities are endless. It's all up to your imagination.
4. Instagram marketing has no upfront costs
Kind of an important tidbit – Like other social networks, the Instagram service is free. Of course, you can pay for advertising, but the profile and its functions are free of charge.
This keeps the app competitive and allows for their + 1 billion users to use their app without being restricted.
And this is a bonus particularly for smaller companies as it allows them their success without asking for an upfront payout. You can directly tap into a broad audience without spending a dime.
5. Instagram shows your customers content to their liking
As is perfectly exemplified by the Explore Page, Instagram's refined algorithm quickly adjusts to each person's content liking. This means that your target audience will receive content they love to see.
Instagram works hard to please each individual user, using their habits, likes, and interests, as well as those of their friends, to create a personalized feed for them to explore and enjoy.
This means that you can reach your target demographic through association with their other interests or businesses that they follow.
Instagram has your back!
6. Your personal biography AKA "bio"
You can take advantage of your Instagram bio by adding information about your business such as your core business functions, values, opening hours as well as external links to your website, youtube channel, blog, etc.
This is your opportunity to let your followers get to know you, especially outside of Instagram. Links on Instagram are limited to a single link in your bio, making this something you should not waste.
As we can see in the examples below, there are various ways of using your business bio.
Based on the chosen bios, it seems like smaller businesses write more (using it to tell their audience more about them) while bigger businesses get more to the point.
This shows how you can use your bio to your business' specific needs.
Pura Vida Bracelets:
This business account uses its bio to:
Tell followers who they are + what they sell
Describe their backstory (where they were founded)
Point out the selling point of their brand (supporting artisans + selling handmade products)
Motivate followers to spread the word about Pura Vida Bracelets (through hashtags)
Link to their website, where products can be purchased.
Sephora:
Sephora, on the other hand, keeps it simple:
A tag line
A link to buy their products
Sephora shows how a well-known brand doesn't need to tell a lot about themselves in their bio. People already know them. But you bet they're still using their bio!
Milk Makeup:
Another example of a smaller business's Instagram Bio is Milk Makeup.
Their bio is created very much like Pura Vida Bracelets. However, rather than having a direct link to their website (like both Pura Vida Bracelets and Sephora), they have a link that motivates followers to vote in the upcoming US Presidential Elections.
Milk makeup also shows how you can use your bio to really show your brand values (Black Lives Matter, Voting + Vegan, Cruelty-Free Makeup).
7. Instagram is easy to use
Instagram is easy and fun to use, both as a business and as a private user. There are just a few functions to get around and anyone can do it. Not only it is easy to use, but it also has a lot of potential as it is not just limited to one business type.
Arguably, any type of business, with a bit of creativity, time, and effort, can succeed on Instagram. If you're thinking that your business is too small, too niche, too serious to be on Instagram – think again!
Here are a few examples of widely different businesses that are killing the Instagram game one way or another.
The Frushi is a Copenhagen-based fruit-sushi company that has the most visually organized and stunning Instagram feed (we almost want to say ever, but with over a billion accounts on Instagram we hardly dare). Just look at these pictures!
SkullCandy is an American Audio Lifestyle Brand with the coolest color-coded Instagram feed. Just look at these pictures grouped in pinks, blues and purples!
This Costa Rican business selling handmade bracelets has over 2 million followers and it all started with a leisure trip to Costa Rica and 400 bracelets bought from a pair of poor artisans, showcasing that even a small business can quickly grow!
8. Building a personal brand on Instagram is easy
Instagram enables anyone to create a personal brand. It's a great, easy and free tool to share high-quality content within your field or niche and will definitely help you build your online presence and create a supportive community around it.
Influencers are a great example of how a personal brand can transform. Influencers go from being ordinary Instagram users to gathering a large following. They then create a personal brand that later turns into a business, the launch of a product, or a service.
Let's take a look at a few examples:
The transformation of Aggie, a well-known travel influencer.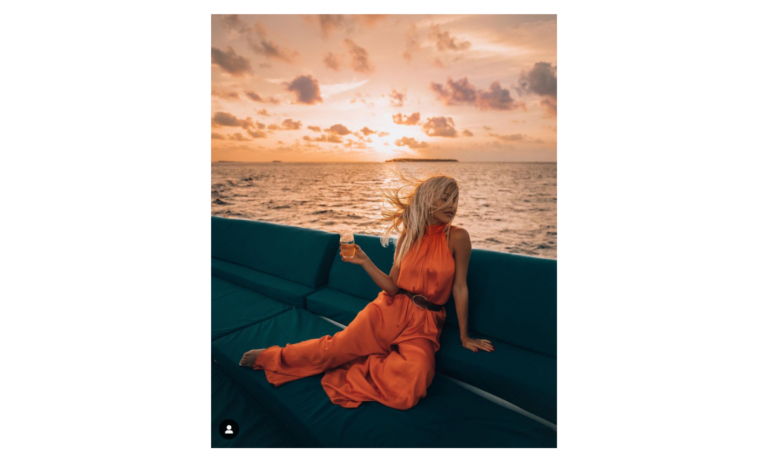 The Polish origin influencer has traveled the world, done TED-talks, started her own shoe company and a swimwear line – just to name a few. It's a long list.
Aggie has over 812 k followers on her Instagram!
Growing the business through Instagram – Huda Kattan.
You might know her from the shelves in Sephora under the brand HudaBeauty?
She has a whopping 47.9 million (MILLION!) followers on Instagram. I mean, wow.
And her entire brand started out as a WordPress blog! Which she then added on to by using Instagram.
And what a success it has become.
9. Business accounts
Instagram makes it possible for you to have a specific Business account. Switching your account to a business account enables you to research and explore your followers in multiple key verticals. This is done through the use of Instagram's Analytics to analyze your account, your followers, etc.

Knowing to whom you resonate, when and why is super crucial for company pages and personal brands. Furthermore, the platform is ideal for you to share business content in form of photos, videos and creative posts to a wide audience.
And, as another pivotal perk, a business account on Instagram makes it possible for you to advertise for your brand and your products on Instagram! Kind of a big deal.
10. Instagram Analytics available
As mentioned above, Instagram provides you with access to meaningful analytics when using their business account.
Through Instagram's Analytics, you can get real-time information on the success of your content throughout the day, get insight into your followers and their patterns of behavior and interactions with your content. Thus, you learn your target demographic's likes and dislikes and you can target your content in the best and cost-effective way.
Here we can see an example of an overview of your content posted and its reach – through Instagram Analytics.
It's also possible to see an overview of your week, enabling you to figure out which content was strongest, which days are better to post, etc.
Here, for example, quite a bit of information is offered:
Profile visits have increased by 47.8%
Wednesday had the highest reach
Sunday had the lowest reach
You can also get insights into a specific post. Here we see a lot of valuable information such as:
12 % of those reached did not follow this account
Impressions in numbers
That Home, Profile, and Hashtags were the most effective for outreach for this post
From all of this available information, one can experiment and figure out the most effective strategy for one's brand.
11. Run Instagram ads
Instagram allows ads. Moreover, it allows you to choose the campaign length and intensity depending on your budget.
Also, Facebook Business Manager makes targeting your ads super easy.
According to PopArt Studio, "Facebook Business Manager provides an abundance of possibilities to advertisers to target the right audience for their respective businesses. From intricate targeting through locations, users' sex, age, education, and interests, to elaborated detailing of your budget spending, Facebook's Ad Manager is a comprehensive tool that helps your SMM campaign on Instagram is effective and profitable."
Instagram's options for ads are numerous, making it possible to fully cater to your business' wishes and needs. Possibilities range from the more classic advertisements in photos to Stories ads and others such as video ads, carousel ads, collections ads, and ads in the explore feed.
Though there are many options for placing ads, it is believed that placing ads between Stories has the lowest CPC and the highest ROI.
Lucky that people are loving Stories, right?
12. Privacy is possible
Don't feel like sharing your content? You can customize your privacy settings, making it possible for you to closely select who has access to your content, while still enjoying Instagram fully.
You can still keep up with your favorite people, celebrities, businesses and discover all the goodies Instagram has to offer on their "Explore feed". Or even post and entertain yourself by playing around with your Instagram profile, totally on the down-low.
In terms of more business-related content, this is actually a very viable option. An account set to 'Private' allows space for curiosity and, of course, motivates people to follow you as they can't see your content otherwise.
13. Easy cross-platform content sharing
One of the biggest perks when using Instagram is that it is super simple and versatile in terms of content. Instagram allows you to post pictures and videos ranging from 15-seconds (Reels) to minutes (Stories) to hours (IGTV + Live).
This versatility means that you can easily post the same content on different platforms, enabling you to reuse previous content from e.g. Facebook, which can be easily translatable to Instagram without making entirely new content.
This allows you to work on one great promo video or a great photo campaign, which you can then promote on multiple platforms, killing multiple birds with just one stone. This can be considered to be both time and cost-efficient as you don't have to create individual content for each platform.
Here's an example of Le Creuset (makers of the gorgeous colorful pots and pans of your dreams) using the same image, and even the same description for their Facebook and Instagram:
That just saved them a ton of work, huh?
14. Hashtags and Geotags
Instagram enables you to personalize your content and your reach through the use of hashtags and geotags.
Geotags
Geotags are great for businesses such as restaurants, cafes, bars, etc., as they allow for followers and potential clients to find you through Instagram.
An example: an individual is scrolling through their Instagram. Their acquaintance has posted a Story from a super posh looking bar with the cutest pink cocktails. They think to themselves "I would love to go there!".
With a Geotag, this potential customer can easily find the place, other pictures or videos from others who have visited the place such as friends or network, and suddenly they have plans Friday night to go to your particular business.
Another win for Instagram is that geotags can be used in Stories as well! You just add it to your Story like a sticker. This means that your business can be found both through posts AND stories.
Hashtags
Hashtags serve multiple purposes on Instagram. First and foremost, hashtags serve as a way to categorize and organize content. Using hashtags allows you to feature your content in certain groups.
Hashtags allow businesses to tap into the niches that their target group is currently in.
When hashtagging for example "Hi Smile" (#hismile), your post is immediately associated with every post that is hashtagged with #hismile. In this case, that is 44.9K hashtags!
If someone then searches or clicks on that particular hashtag, your content will be available to them, without them even searching for you.
Remember the Ice Bucket challenges? Thousands of celebrities, businesses and people filmed themselves having a bucket of ice water spilled over them daring friends to do the same.
This internet phenomenon, which now has 694,480 thousand hashtagged posts on Instagram, started as a campaign for promoting ALS awareness.
Watch Superman's #IceBucketChallenge here.
Daisy Ridley's "May the Ice Force Be With You"
Last but not least …
… Branded hashtags.
Branded hashtags are great on Instagram. They enable effective campaign tracking and allow for building up a community around a given brand. Branded hashtags should be mentioned as they allow effective campaign tracking and build up the community.
This is particularly used by makeup brands. Need I remind you how many followers HudaBeauty had? (Just in case, 47.9 million). Yup.
Trust me, hashtags are a huge pro!
15. Audience Content Preferences
Instagram allows you to see what your demographic prefers. This is either very simply done by looking closely at the liking, commenting and sharing your content, as is known as social listening, but the Instagram Analytics that is available to Business accounts takes this to a whole new level.
If you look at pro #10, you can see how the business account allows you to get to learn your demographic through Instagram Analytics.
It is super important because different demographics have widely different interests and preferences.
For example, it is proven that younger people respond more to visual content – such as video and photos, without being particularly interested in longer worded descriptions. Here 65% of them prefer communication on social media.
However, older users (+30) prefer longer descriptions, more information and statistical data.
So, you need to create your content with your target demographic in mind.
---
If you want to learn more about Gen Z, check out our blog post "What Can You Learn About Marketing From Gen Z".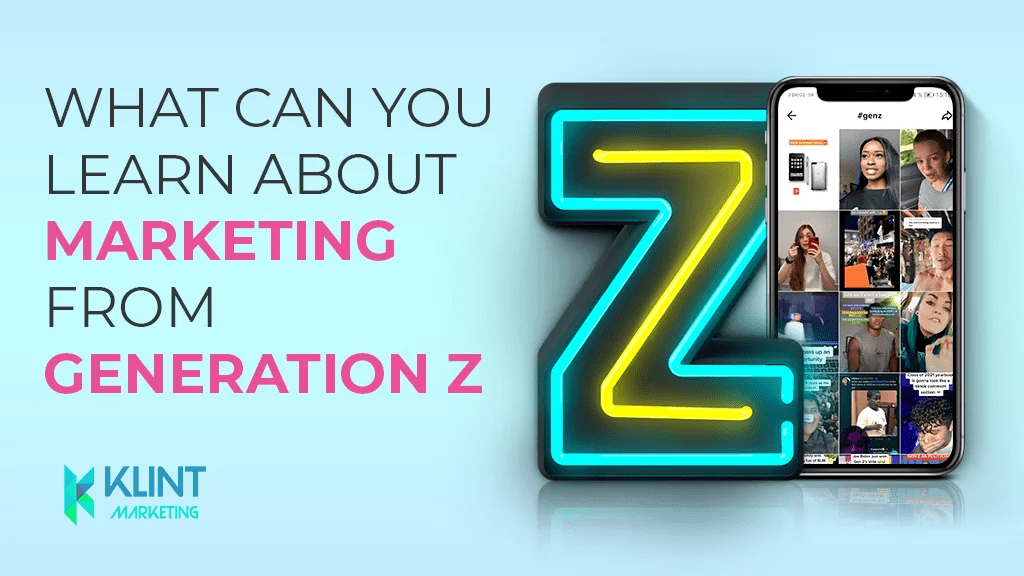 ---
16. Social listening
Instagram is an additional opportunity to do Social Listening. In an article on Social listening on Hubspot.com, Swetha Ameresan describes Social Listening as a process in which one listens to the feedback on one's social media and then analyzes and acts on the feedback. In short: you are listening to your social following and making decisions based on the feedback.
It is vital to track your brand's social media and ensure that it isn't dominated by negative press. Your social media is like a business card. It shouldn't read "DON'T trust them!".
At the moment, RyanAir's social media is heavily dominated by negative press and negative comments. Numerous pictures on their Instagram are saddled with comments regarding refunds, asking for communication, etc., portraying RyanAir as a business that is untrustworthy and that doesn't care about their customers.
That's not really what you're going for as a business, right?
17. Drives traffic to your website
Using Instagram is a great way of driving organic traffic to your website. You can add URLs in comments, DMs, Stories, Bios, etc. As such, Instagram allows you to easily link to other social media platforms like Facebook, Twitter, Youtube, Pinterest, etc.
An example could be a post of the most gorgeous plate of pasta with a short description and then a link to the recipe in your bio, leading the user to your blog, Facebook, Pinterest or website, where they can then find the recipe.
And let's not forget the Swipe Up Links in Stories! I mean, if I saw this picture in a Story with a swipe up link – well, I'd know what I was having for dinner!
18. Broaden the reach of your brand
Instagram allows you to reach people you haven't met yet or who don't know about your brand but might actually be super interested. Here hashtags and geotags are a huge help and can be used to your business' advantage.
Other ways to reach potential followers is through Instagram's other features such as Stories, Reels, IGTV, Hashtags, Geotags, Comments and more. The list of possibilities is long!
---
Check out these 20+ social media trends and brainstorm how to broaden the reach of your brand!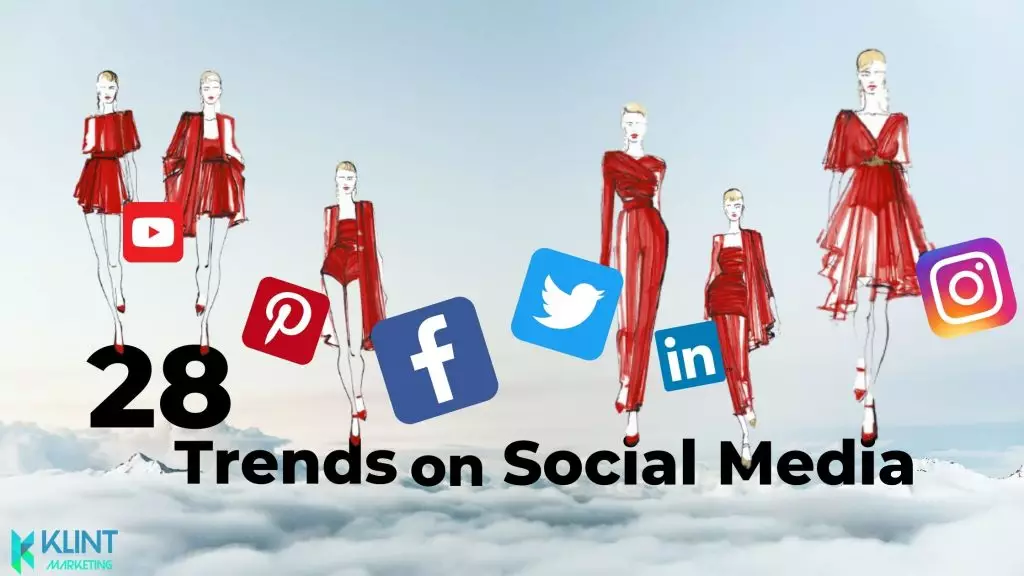 ---
19. Instagram has a virality effect
Earlier, I mentioned the #IceBucketChallenge. That challenge is a great example of the virality effect that Instagram is such a great medium for. As Instagram is available to anyone and has over 1 billion users (yowza), it's a medium that creates an opportunity for going viral.
An example of a small account that went viral with more than 1000k likes on their post.
At the moment, this post has +169.569k likes! The profile itself has a mere 5000 followers.
This shows how a smaller account can have viral posts if their content is interesting to many people.
And let's not forget how hugely popular Frozen is.
This post was posted just a month before the theatrical release of Frozen 2 in the US. This was smartly timed.
20. Collaboration with Instagram influencers
A collaboration with specific influencers can grow one's own platform while reaching out to a chosen demographic through someone who already has that specific demographic hooked. As such, you can reach your target demographic through collaborations with certain influencers.
Another benefit of collaborations with influencers is the fact that they already have a following and, most importantly, the trust of their following.
This means that you can to some extent sidestep the work of gaining the initial trust of a group of potential customers since your product has already been vouched for by someone they admire and trust.
21. Distinguishes between business and personal accounts
Instagram distinguishes commercial profiles from personal ones by having the possibility of creating a business account. This way, smaller businesses derived from popular personal accounts can co-exist rather than having to replace one another.
This also allows for an Instagram account manager. If you're not the savviest Instagrammer, a Business account enables you to find someone trustworthy and great to manage your Business account and use their expertise to help you grow your brand!
22. Ephemeral content
Instagram allows for 24-hour only content. Instagram's 'stories' is a feature drawing inspiration from Snapchat. Quick to create and easy to consume content allows you to funnel users direct to your landing pages.
Another great advantage of this type of more ephemeral is that it can create a sense of FOMO, which is great for business. In this case, the fear of missing out is in terms of missing out on content from the business, which will motivate followers to like, follow, and engage with their content in order to keep up as they don't want to miss out.
This creates exposure for the business even though their content is actually only available for a limited period of time (24-hours). A great example of 'Less is More'.
23. Story Highlights
The great thing about Instagram's use of the 'Stories' feature is that they have really left the use of it up to the user's preferences.
While 'Stories' are more fleeting in nature, meant to allow you to showcase your day, Instagram has enabled the users to save their stories to their account, allowing their followers to watch them after the 24-hour mark.
Here 'Stories' can be categorized into, for example, vacations. If we look at one of the most followed celebrities on Instagram, Ariana Grande, her Stories are categorized under themes such as "Rain on Me" (effectively launching and advertising for her newest single) and "Covid" (Celebrity PSA) while the business Sephora has themes such as "Makeup", "Haircare", Skincare" making it super easy to look into a product you're interested in as a buyer.
24. Categorization of saved content
A post can easily be saved and archived to your personal profile. It is even possible to categorize saved content within our personal account. This makes it easy to find the content at a later time and this way saved posts can always be viewed and used at one's convenience.
From a brand perspective, this is great. It allows for your content to be easily re-visited and used by your followers when they need it. It is also a way of working around the problem with users' short attention span as they are able to save something they might not have time for right now and then to use it later.
25. Instagram TV (IGTV)
Initially, when Instagram was designed, users had to limit their videos' length posted to less than a minute. However, the Instagram TV (IGTV) feature later brought about a change in this policy, making it possible to post longer video content. This video content can furthermore be found within the original account, ensuring watchability for more than 24-hours (as compared to Stories).
Having IGTV allows your followers to get to know your brand and your products even better! I mean, Stories are a maximum of 60-seconds long and only stay around for 24-hours. IGTV can be seen whenever and allows you to really describe and explain.
26. User-Generated Content (UGC)
Brands can see what their customers post about them (assuming they hashtag the business) and can then utilize this content to their own advantage and instantly share this content on their channel.
This allows businesses to take advantage of the very nature of Instagram (to show off your life, your activities, interests, etc.) and create content showcasing their business without actually putting the work into working on the content themselves.
Le Creuset Denmark recently started a give-away in which you can win your very own Le Creuset Pot by posting you making your favorite dish under the hashtag #Foodislovecookingchallenge.
So now they have numerous people constantly posting content showcasing all the various ways Le Creuset can be used, which Le Creuset can then use to promote their products and inspire their buyers.
Super smart.
27. Direct messaging (IG DM's)
Instagram as a platform allows for easy communication through its Direct Message Feature (DMs). This makes it easy for people to communicate with other users or businesses without leaving the app. The use of Instagram Direct depends on how the user decides to use it.
Furthermore, DMs are a super trendy way for younger demographics to communicate. They chat, forward content and just generally use DMs a lot.
A whomping 65% of the Gen Z population entirely prefer communication via social media!
Most users probably just use it for normal messaging, sending posts to friends, showing videos, etc. But some businesses have really taken advantage of the Instagram Direct feature, using it to make a personal connection to chosen followers.
Some businesses even start out as simple Instagram-DM-commerce businesses, where they post content showcasing their product which can then be ordered through DMs.
28. Compatible with photo-related apps
Instagram is quite smart as it offers a number of extra functionalities through apps such as Photo Grid and Boomerang. This is particularly smart as Instagram, as a media focusing mainly on pictures, does not have a large set of tools in terms of picture manipulation.
As such, ensuring compatibility with other apps and tools allows Instagram's users to fully utilize the app without the app having to create these functions themselves.
29. Video content
According to an experiment done by Facebook Video Marketing, videos have a lower cost per click than pictures. If this study is considered applicable to Instagram (which is in fact a subsidiary of Facebook), Instagram's various video features, particularly Stories and Reels, offer easy content making with a lower cost per click.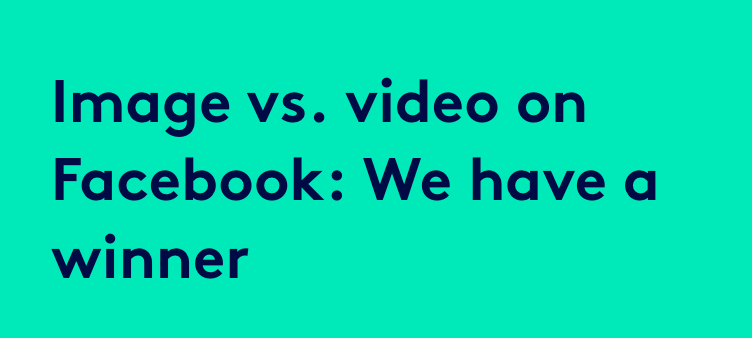 As we can see, videos get more engagement from followers on Instagram:
As videos also have a lower cost per click, this must mean a more attractive ROI.
30. Reels
After the huge success of TikTok, Instagram took a trendy and smart turn and created Reels. Small 15-second videos are easy to create and post on Instagram, with an additional perk.
Just consider: you already have a following on Instagram. As such, you can build on your social media presence there instead of having to invest time and money in building an entirely new one.
Instagram Reels present a great opportunity for short but engaging product demos or presentations. A great example of business-related Reels is Sephora, which showcases both their new products and sales while also allowing for User-Generated Content.
31. Swipe Up Links
Instagram's 'Swipe Up Links' allow for a super easy way to advertise for various products and platforms without having to depend on the classic In-Bio-Link. Swipe Up Links are available in Stories, allowing users to simply 'Swipe Up' and be directed to a given page.
Here's an example of Mac Cosmetic's advertising for its 2020 Halloween collection.
32. Commerce platform – Shoppable
Instagram has a 'Commerce Platform' that allows you to shop from your Instagram.
In the Commerce Feed, products are shown and you can click on any product and be led directly to their website to buy this product.
Additionally, Instagram allows for direct product link placement in pictures, enabling users to click on something, like a Mac Lipstick, and be led directly to the site.
CONS OF INSTAGRAM MARKETING:
1. Instagram can be time-consuming
Well-known for its entertainment value and semi-addictive nature, Instagram is considered one of the most time consuming social media apps. On average, (android) users spend 53 minutes daily on Instagram!
This means that you'll have to compete for your followers' attention. With almost an hour spent on the app, they can see a lot of content from your rivals.
It also means that your content has to be a) high quality and b) high quantity. Which makes it time-consuming to create content.
2. Users delete their accounts regularly
While it might be a huge perk for your business, the addictive nature of Instagram is no joke.
For many, Instagram serves not only as a tool to minimize boredom and increase entertainment, but it has also become an app that growingly serves to fulfill its users' social needs and catering quite a bit to the concept of 'FOMO' (Fear-of-missing-out).
This also means that a lot of self-aware users regularly delete Instagram for a period in order to minimize FOMO and get back to the "real" world. 'Social Media Detox' is a thing, y'all.
3. Low-quality content
As Instagram is available to everyone, both professionally and personally, the quality of the content is naturally bound to be varying.
As such, there is arguably some lower quality content to be found on the app. However, with their algorithm, Instagram tries to connect you to content you enjoy, can relate to and can engage with, so theoretically it shouldn't be the biggest problem – unless, of course, your content is low quality.
Then you should follow a tutorial, such as this, to increase your quality.
4. Speed of content consumption is high
More than a billion pictures and videos are uploaded to Instagram daily. This means that Instagram has a serious portfolio of content that users can look at and engage with.
However, this also means that there is a huge possibility of users just scrolling through and through and through all the content, occasionally stopping to like or forward something.
This poses a problem with engagement. With so much content, user engagement is low with most of the content. As such, it makes it a difficult and time-consuming task to make sure that your content is the content that they engage with out of more than a billion others.
5. An increasing amount of advertisements
Over the last period of time, there has been an increase in advertisements on Instagram.
This can be considered a con due to the fact that personal use of the app as entertainment is hindered while also creating more competition for businesses wishing to utilize Instagram.
It has been noted that an ad appears after every third post on Instagram. Check it out for yourself. It checks out for me!
6. Risk of working with influencers
When collaborating with an influencer, you officially put your trust in them. This also means that your reputation is on the line if they act out of order.
This means that you have to be super selective when working with influencers because their bad press can easily become your bad press.
I mean, you don't want to be the business known for endorsing the next Logan Paul*, right?
*Youtuber who went to a Japanese Suicide Forest, found a suicide victim and then filmed the corpse and just overall made light of the entire situation. He then put the video on Youtube where it reached over 6 million views.
7. Privacy is either/or
While you can make your account private (see Pro #15), the privacy setting is an either/or deal. You can't edit the privacy of each photo, making one photo private and another public.
They are all either public or private. Instead, you would need two accounts, which is doable, but a hassle.
However, the 'Stories' feature does allow for choosing whether you want to showcase individual stories to all followers or only 'close friends'.
When choosing a public account, it's super important to note that bad publicity is almost impossible to retrieve. What goes on the internet stays on the internet.
An example, this Instagram post by Kim Kardashian which was not hugely popular. Mainly because it featured a topless picture of Kim taken by her 4-year-old daughter.
Some people were pretty outraged, calling it "subpar parenting" and even mentioning social services
8. Easy to rely on organic traffic
Many businesses are necessitated to rely on organic traffic when it comes to Instagram for business uses.
Typically, the largest brands can afford to advertise on this platform, which means it can take some time to develop a following that has a meaningful impact on your budget when you have a smaller budget.
Furthermore, Instagram has been significantly cutting down its organic reach due to the sheer amount of ads that are suggesting when using the app. It is getting harder and harder to succeed on Instagram.
9. Not necessarily aimed at commerce
Instagram isn't always a platform that focuses on commerce.
The idea of shopping for items by following accounts on Instagram isn't quite there yet. Many people log into Instagram to pass the time and have no intention of buying anything.
It does, however, have a commerce "feed" through which one can buy commerce, if interested. So, the possibility is arguable there, but users on Instagram mainly use it to browse and entertain.
10. Can be difficult to price
As it is more of an informal business portal, it can be hard to price the use of Instagram as a marketing tool on one's own.
It can be hard to ascertain the cost of new followers in terms of effort, and it can likewise be difficult to ascertain the cost of collaboration with influencers as the cost will be dependent on variables such as follower size, likes, etc.
The platform is optimized only for the app, hence its web-version is (some say) terrible. For one thing, images are not optimized for every shape, like on Facebook.
11. App > web
However, Instagram is slowly pumping up their Web-game. Recently, they have created a messaging platform (like the one on the app) that works in your web browser, allowing you to enjoy one of the features of the app on your web browser.
12. Dependable on app-use
In continuation of the previous con, the lack of optimization for web-use results in a lack of features available to users on the web.
Thus, business and marketing through Instagram are dependent on the use of mobile for the business to get the full use of the application.
13. Limitations when posting
As of yet, it isn't possible to add information per image when uploading more photos at once. When making a small photo-book as this, you can only write on overall informational text.
While this isn't the biggest con, it does serve as an inconvenience
As you can see, the two pictures above have the exact same description.
14. Not possible to copy comments
Instagram does not allow you to copy the comment, meaning that links, names, recipes, etc., cannot be copy-pasted. This could easily be considered an inconvenience for many.
15. Copyright issues
Due to a lack of copyright, there are instances of people stealing professional images posted on Instagram for their own gains without consent. Here's an example of a photographer whose work has been stolen and posted for another business's own means.
16. Limited tools to edit pictures
The app is over-dependent on images and has limited tools to edit the images, therefore becoming dependent on working with other editing tools. While the collaboration with other apps can be considered a pro, the lack of self-made editing tools is a con.
This means that the user is dependent on using external tools, such as Photoshop, rather than being able to fulfill their needs within the app itself.
17. Limited operating systems
This can be considered quite a big con. The Instagram app is readily available to iOS, Android and Windows operating systems only.
The app cannot run on devices using Linux or Blackberry operating systems (at least without some smart tricks) effectively excluding a large section of users.
There are ways of getting Instagram on one's devices, but nothing as simple as going to the app store and downloading the app.
18. Limited hashtags
Hashtags are limited to thirty, including hashtags in your comments as well! And if you use the same ones continuously or tag the same people too many times, you'll find that you're lost in the Insta feed due to Instagram's algorithm.
So, it is really important to understand the ideal way of using hashtags to get your message and content across.
19. Image optimization
Instagram's images are not easily adaptable when compared to Facebook's. A gorgeously taken photo from a professional camera may look exactly like your standard phone picture once uploaded onto Instagram.
As an app that is heavily dependent on photos, this is a disappointing con.
22. Links are only clickable in Bio
There is no easy way to access links through specific posts or comments.
Each link has to be put in the specific user's biography for followers to be able to actually use the link as links are meant to be used. Otherwise, links will just be un-clickable URL-descriptions leading nowhere, but for some reason still have to be short.
However, links can be posted and used in DMs, but this isn't really that attractive for bigger profiles. Sure, sending a link to a friend in a DM is nice, but sending a link to your 1,2 million followers in DMs?
Not so much.
21. 'Instagram Swipe Up' is not for all
As mentioned in con #20, the use of links is not great on Instagram as it is only possible to actually use links in an accounts bio. This can make the transition from Instagram to other platforms and marketplaces unnecessarily complicated as there is no direct route.
However, Instagram does have a feature called "Instagram Swipe Up" which is available in 'Stories'.
Here, an account can make a swipe-up link in their Stories. But here's the catch for smaller businesses and accounts. For now, it is a somewhat exclusive feature as it is only available to accounts that fulfill two requirements: 1) Business accounts and 2) 10,000 + followers. Link:
22. Impossible to make line breaks
Yes, Instagram is mainly a visual app, but most of the images, videos, etc. have an accompanying text enabling users to communicate both through visual aids as well as actual words. However, for some reason, it is not possible to make line breaks on Instagram in the app.
This makes it hard to create a well-composed and organized text and forces users to write their longer descriptions elsewhere and copy it into their Instagram.
23. Instagram algorithms are in charge
It can be hard to navigate through Instagram's algorithm with optimal success (as with many other social media algorithms). Certain aspects such as the time aspect might make one's message lost in the crowd. Time, frequency, color code, relationships, etc. all (might) count.
Furthermore, the algorithm can, from one time to another, be changed, making it hard to follow perfectly. Instagram's algorithm is what decides which content is showcased throughout the app, so it is quite an important part of using the app if one wishes to build a following and brand.
As Jacob Le, who runs a blog on successfully running profitable ads, told us: "The problem with any social media platform like Instagram is the audience is not yours. Instagram controls who can see your content and which audience members it reaches. One algorithm change and you could reach half as many people. I know marketers whose reach has gone down by over 90%. It becomes disheartening to spend time and money growing your audience only to have your reach crushed by an algorithm update."
But Jacob also knows a few easy fixes: "It's key to start message conversations, since connecting with people directly via messenger isn't influenced by the algorithm. It's also important to focus on quality of followers over quantity. If you have a smaller but more targeted audience, it's not as expensive to pay a bit extra to reach a larger number."
24. A highly perfected portrayal of life
There are a few ethically-centered cons on this list, this is one of them. Instagram is quite known for aiding 'FOMO' and other insecurities that might result in the perceived need for a "fake" life. The constant view into people's lives and activities can easily turn into a want and need for perfection and showing off. As such, many users stage photos to replicate a more ideal and perfect existence.
This has led people to an increasing interest in the more authentic and down-to-earth alternatives such as TikTok, where people are allowed to be silly and further from perfect.
As we can see here, TikTok is at +200 million while is "only" at +100 million.
25. Instagram attracts younger demographics
Instagram is a social platform that is dominated by a younger age demographic. Thus, businesses catering mainly to an older demographic might not get ideal value out of the use of Instagram. While older users are exploring Instagram with more frequency, younger people are still the dominating demographic.
26. Instagram's Fake accounts
Sadly, there has been a tendency of con artists, deceiving users, fake accounts and more on Instagram.
According to an article on Basicthinking.com, the supposed number of fake accounts reaches around 270 million. That is 13% of all accounts on Instagram.
No wonder it can create a sense of unease and distrust when using the app.
27. Fake advertising
Many stores and businesses rely on Instagram to promote their products and services. Sometimes, these accounts resort to false advertising to attract customers.
One luxury brand, unnamed by the source, saw an increase of 233% of #blackfriday by users promoting what turned out to be counterfeit watches.
This really shows how fake advertising can generate mistrust on the part of the users.
28. Fake followers
There is an ongoing problem of "fake followers" on Instagram, which in most cases is the result of accounts buying followers.
According to an article on Bemedia.com.au, it is easy to buy 1,000 followers on Instagram for 10$. However, these aren't going to be actual engaging followers like someone's mom or someone's girlfriend. Rather, these followers are in most instances either inactive profiles or bots.
Not only does this hurt the given accounts' credibility, but it can be considered to hurt the credibility of Instagram altogether, as one cannot be sure that the likes, comments and content is authentic. And while Instagram has increased their vigilance in terms of spam behavior (see con above), bots are likewise growing increasingly harder to spot.
29. Penalized "spam" behavior
Due to the problems mentioned in cons #26, #27 and #28, Instagram has grown increasingly vigilant in regards to "spam" behavior. Rumors of "shadow-banning" have been aired, enforcing the notion of Instagram having penalized "spam" behavior. As such, users need to be careful not to act in a way that may be perceived as "spammy".
"Spammy" behavior often includes doing anything in a "mass" way – mass liking content (liking a lot over a short period of time) or mass following (following many accounts within a short period of time). This type of behavior might result in a halt of certain actions on your account for a temporary period.
30. Instagram has the rights to your content
Now, this isn't really a new thing at all. It's kind of like you have to sell a piece of your soul each time you sign up for a new social media profile. But if you are using Instagram as a business, it is important to note that once you sign up, you have accepted their terms which include rights to all your posted content.
Instagram themselves write:
"By displaying or publishing ("posting") any Content on or through the Instagram Services, you hereby grant to Instagram a non-exclusive, fully paid and royalty-free, worldwide, limited license to use, modify, delete from, add to, publicly perform, publicly display, reproduce and translate such Content".
As such, any content you publish, they are allowed to use for themselves. Most of the time, this will not affect you in any noticeable way but in theory, it could. So, this is definitely a point worth considering.
Link to Instagram's legal terms: https://www.instagram.com/about/legal/terms/before-january-19-2013/
To summarize:
Wrap up Pros and Cons of Instagram
So, what is the deal with marketing through Instagram?
With +60 pros and cons, what is the consensus? Is it worth trying out?
With over 1 billion users worldwide, an ad revenue of + $24 million and demographic analytics available, I can't help but wonder "why not?"
Of course, it should be noted that to each pro there is a con.
The pros arguably outway the cons.
Many of the cons on this list e.g. lack of privacy, fake accounts and penalized spam behavior are cons that businesses just need to work around.
But can businesses work around missing out on a huge marketing chance and a huge network of possible customers? Not so much.
As long as you are aware of the cons, particularly the "big" ones like copyright issues (#15), it's just a case of being careful and considerate of those issues.
So try it out. Find out what works for you and reap the benefits of marketing through Instagram!