The Ultimate Step by Step Guide to Upload TikTok Videos from a PC.
Editing in the app is slow and frustrating. This guide shows you the full process and how to use Tik Tok on Pc.
TikTok is growing- FAST.
Using the techniques below, I've reached 72.000 views and over 500+ followers in just 1 month.
Check out my channel: https://www.tiktok.com/@klintmarketing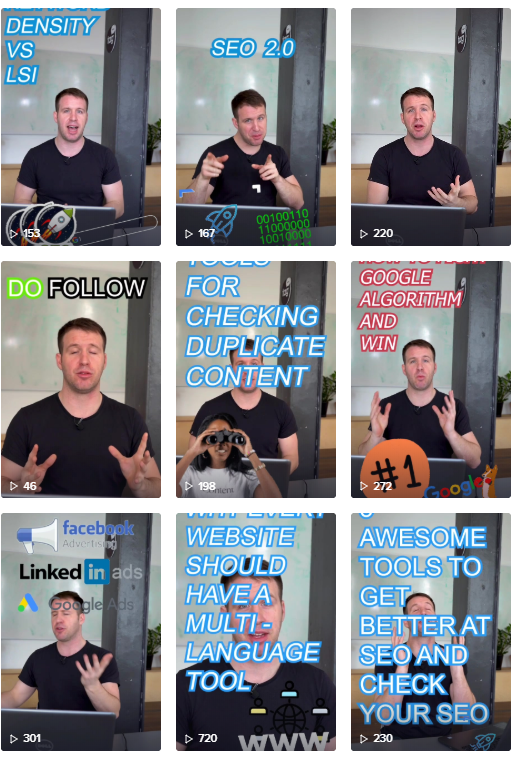 Once thought to only be for kids, it's obvious there's some serious marketing potential.
But shooting videos on your mobile leaves something to be desired…
The editor on the platform also leaves something to be desired.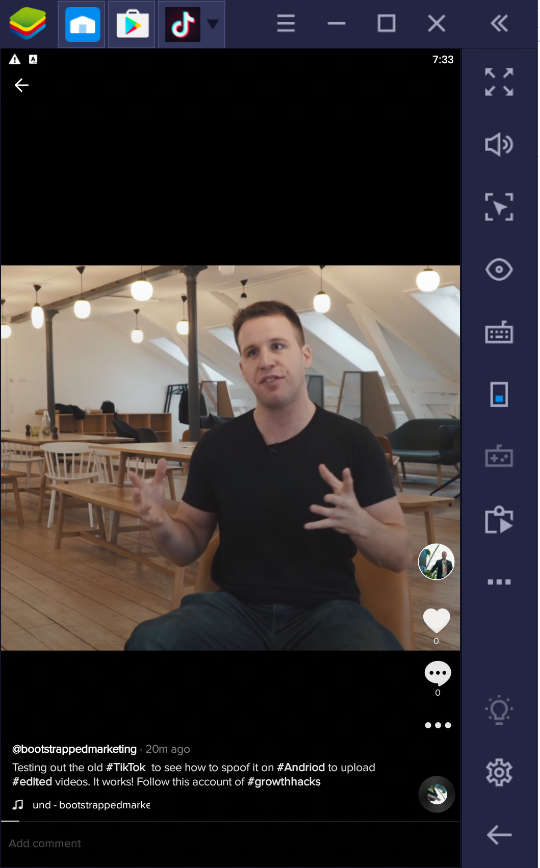 The Easiest Way to Upload Videos From Your PC To Tik Tok Using Your Browser [Chrome / Safari]



This is the easiest [Not the BEST] way to upload videos from your PC or Laptop directly into TikTok

TikTok limits the features when you upload videos through your browser.
If you want more customization and still want to use the TikTok App when uploading to Tiktok – scroll down to see how its done.


Fastest Way to Upload TikTok Videos From Your Browser


Go to TikTok.com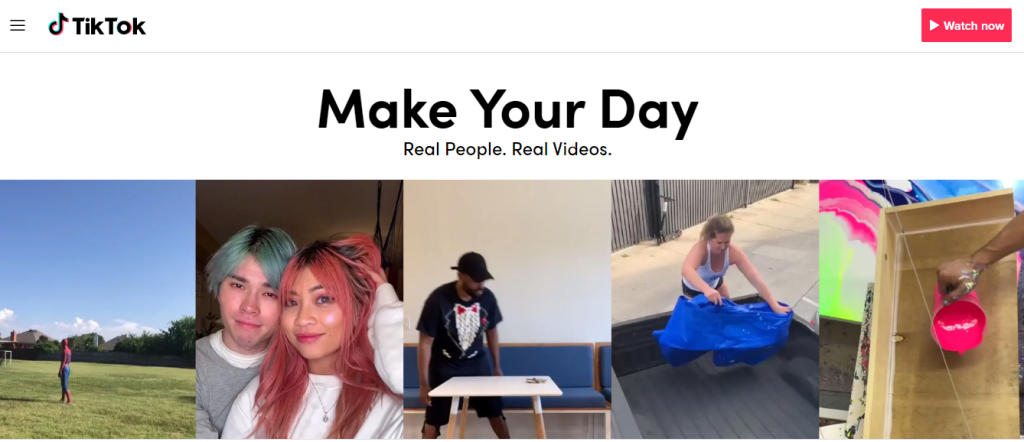 Click on "Watch now" in the upper right.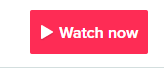 Click on the "Upload Video" button in the upper right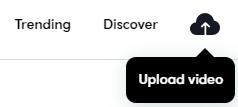 Login by clicking the top option, "Use phone or Email"
*Important – Signing up on desktop takes extra steps. Sign up on your mobile device or use the Android emulator sign up below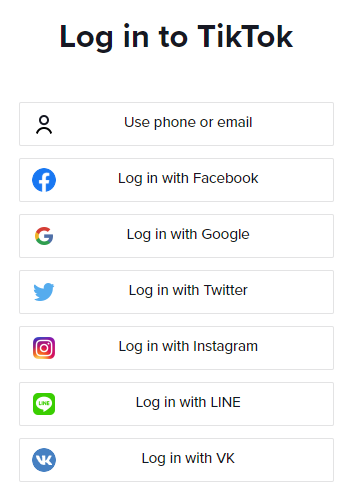 Log into your account. If you don't have an account, Sign Up to TikTok on your PC [see the quick guide].
Now you can upload videos straight from your computer into TikTok.
You don't have access to the editor for adding music, gifs, or advanced filters but this will allow you to start posting ASAP.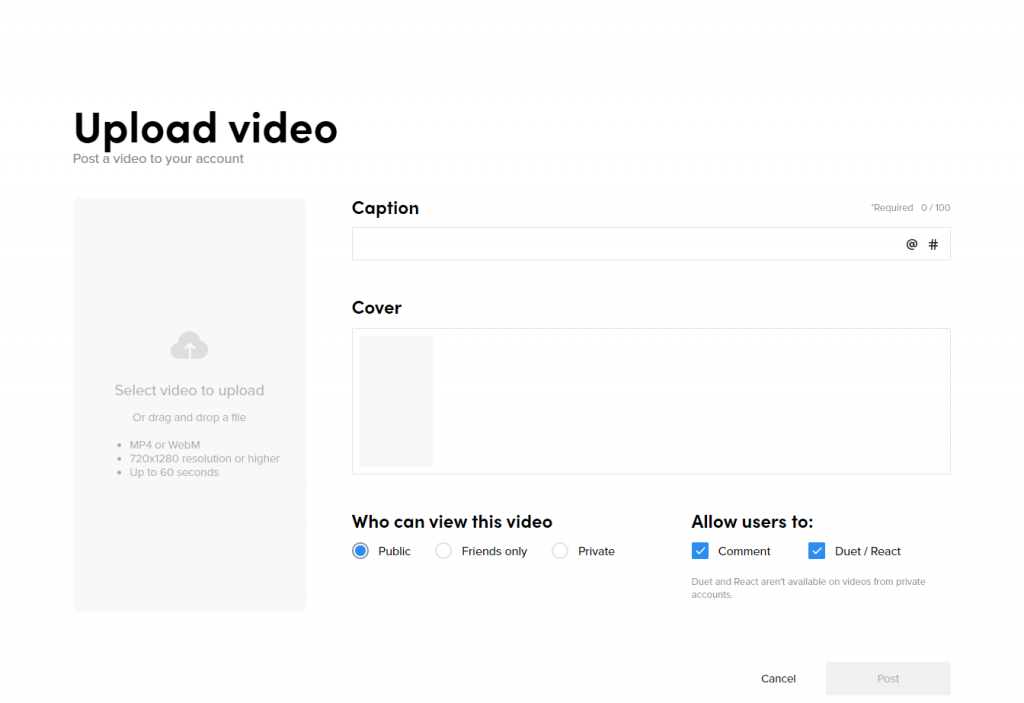 Going through the TikTok on the desktop should drastically reduce the amount of time it takes to push out content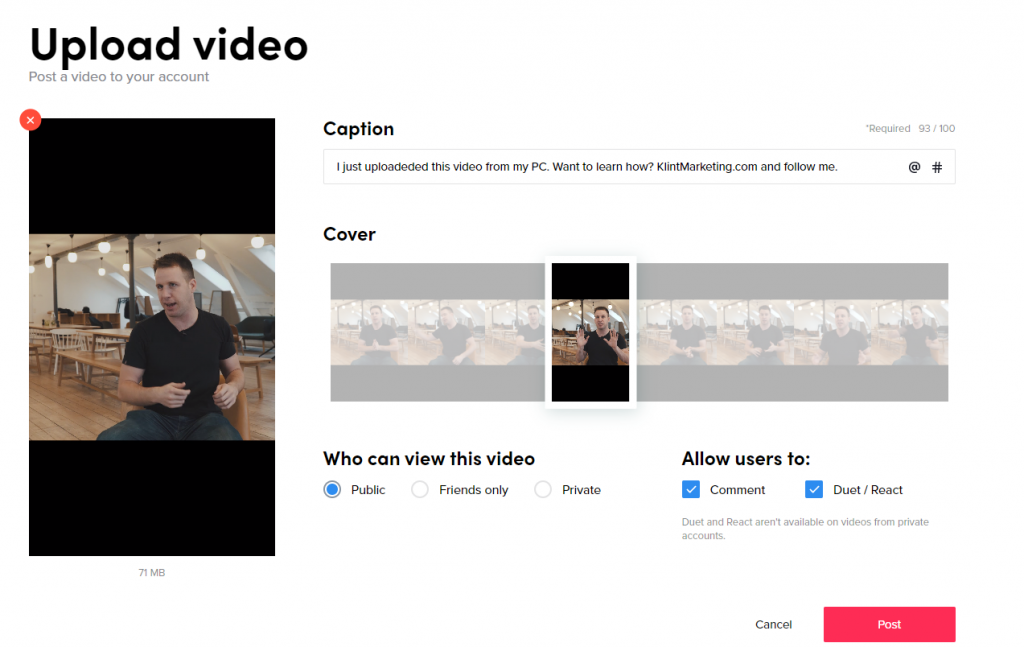 How to Shoot Video on a DSLR or Mirrorless camera, edit, and upload it directly to TikTok
There is a way. It just requires a handful of steps to get there.
Follow the guide below and don't skip steps.
Vertical video is preferred… we can cover shooting sideways with a DSLR or Mirrorless camera in the future.
This example will be done using a horizontal video. The steps will be the same with vertical video.



Shooting Video for TikTok: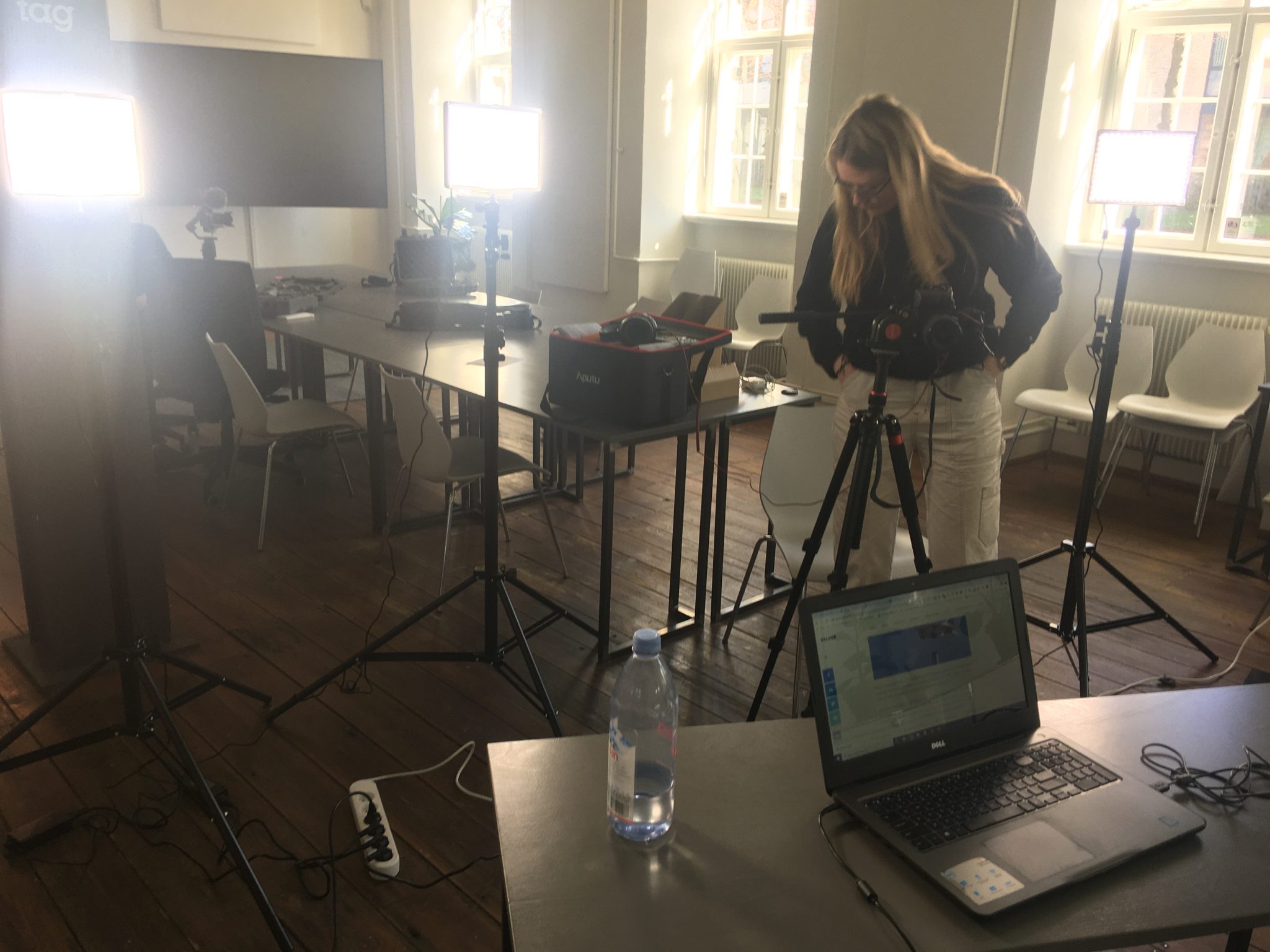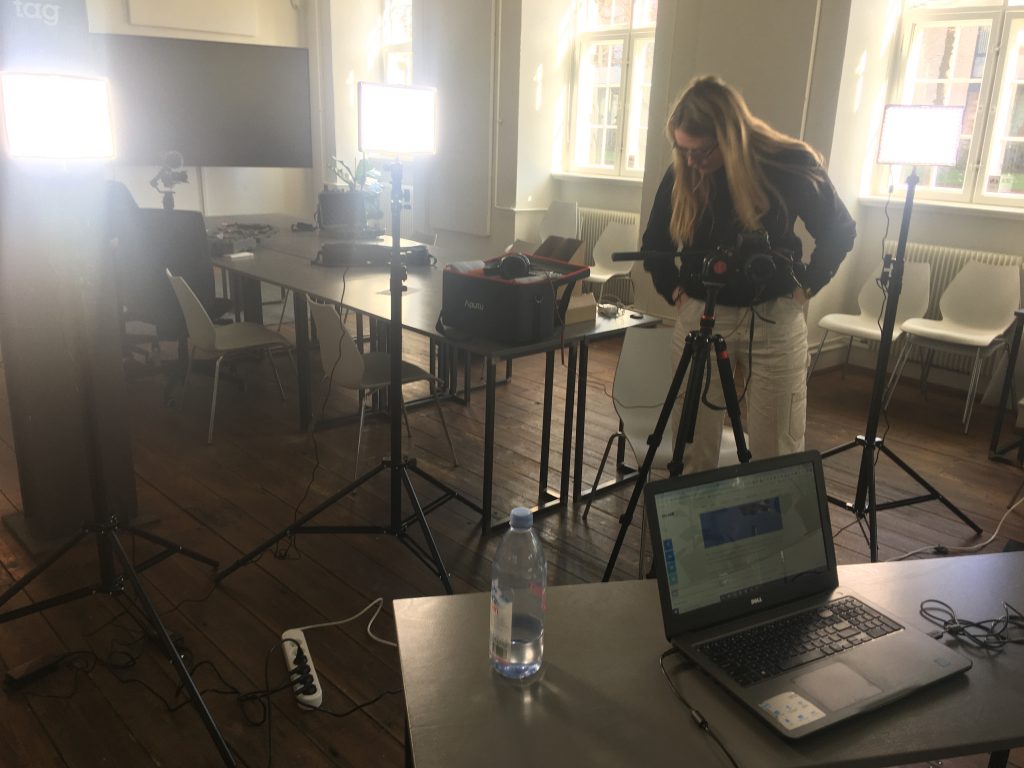 Use your Mobile or your favorite camera
I use a Sony A7 III and it's been an absolute blast for high-quality amateur work.
Vertical videos perform the best on TikTok.
So I turn my camera sideways like below when I shoot.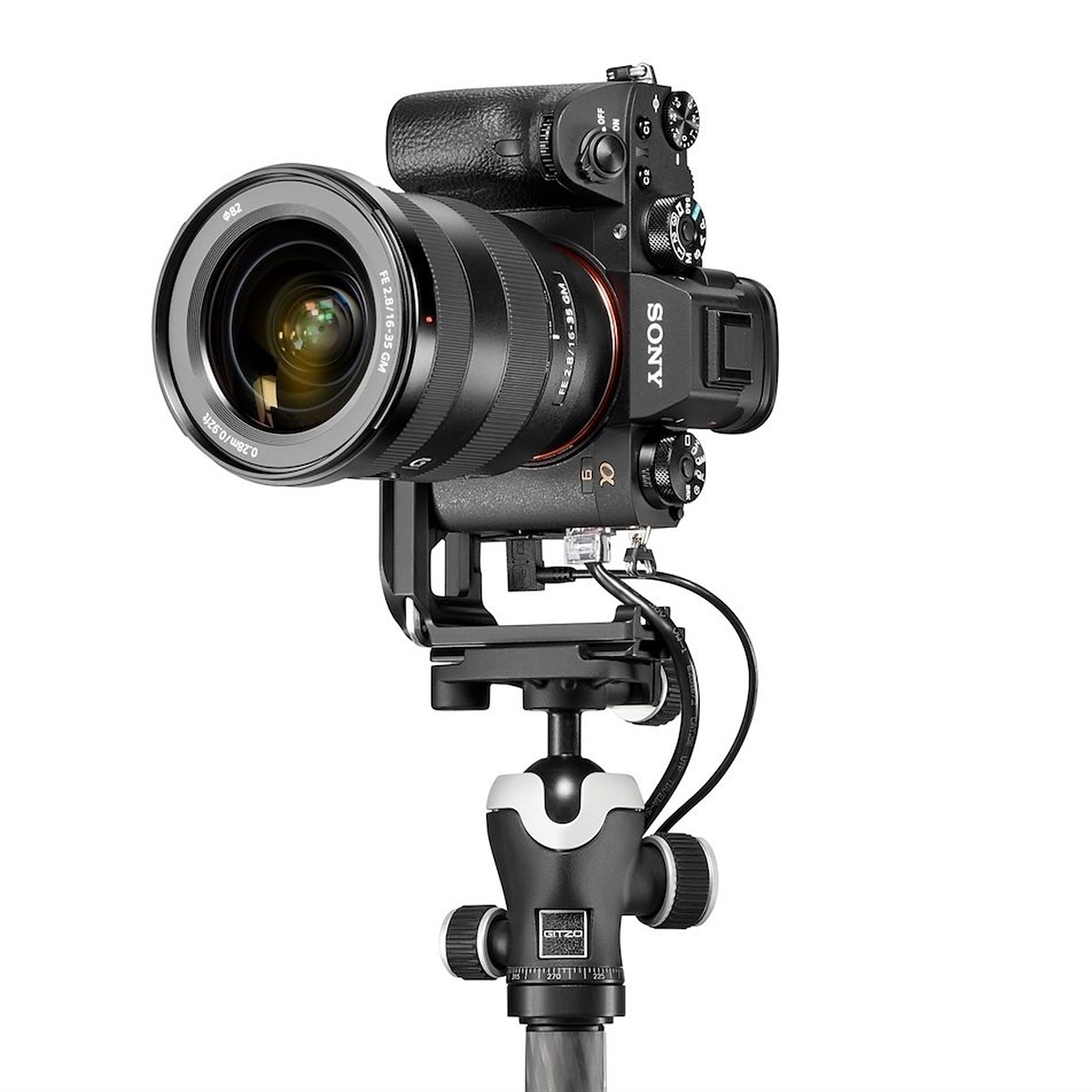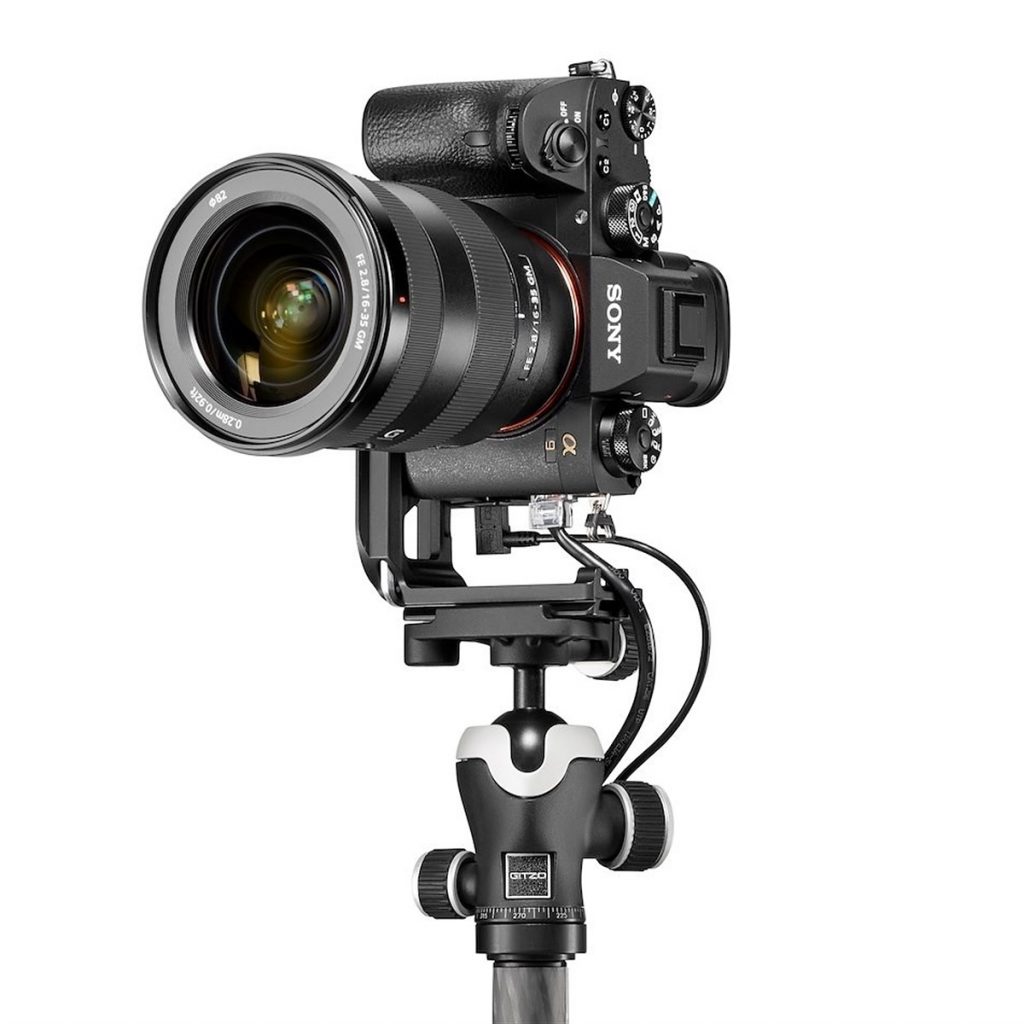 To make use of the entire screen, you'll need to adjust the settings of adobe premiere.



Select the Video editor of your choice… you should choose adobe premiere
I use Adobe Premiere. So this guide will go through editing video in Adobe Premiere to Publish on TikTok from your PC
Adobe Premiere Rush is a new editing platform that allows you to export directly into social media platforms. This allows you to skip many of the steps below.
How To Setup Vertical Video Settings in Adobe Premiere to Edit Vertical Videos for TikTok
Get Adobe Premiere [Free for students right now] and Create a New Project.


Next, go to File > New > Click Sequence or use the shortcut CTRL + N



Next, you'll see the source presets for your video editing project: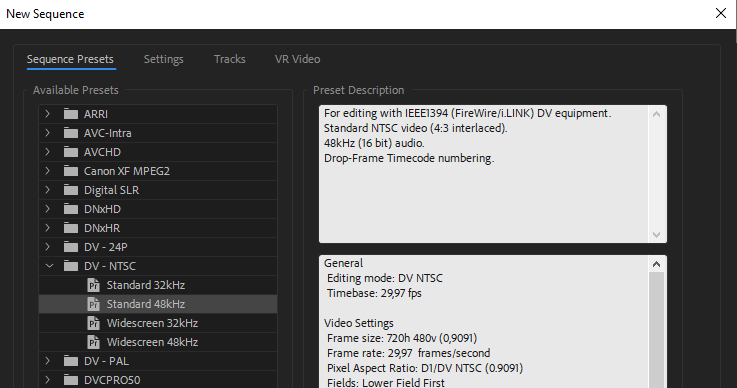 Click "Settings"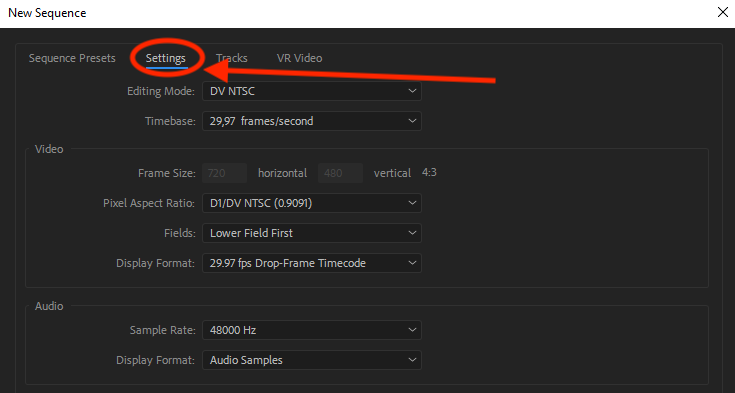 We want to set the resolution for a vertical video.
Click over to "settings" to customize the editing canvas settings.


Click the drop-down next to "Editing Mode" (it currently says DV NTSC in my editor)



Select "Custom" at the very top.
Now you can change the inputs get your vertical frame size for edit:
TikTok Videos are Vertical. This means you want to publish in a 9:16 ratio. The opposite of what most video editors are used to working with.


Inside of the fields, you're going to add the following pixel count:
Type in 1080 for the Width
Type in 1920 for the Width
Pixel Aspect Ratio is 1:0

TikTok Recommended Aspect Ratio: For the default 9:16/1:1/16:9 aspect ratio, TikTok says you can encode at these resolutions:
2160p: 2160×3840
1440p: 1440×2560
1080p: 1080×1920
720p: 720×1280
480p: 480×854
360p: 360×640
240p: 240×426

I used 1080p or 1080 x 1920 for my vertical TikTok video.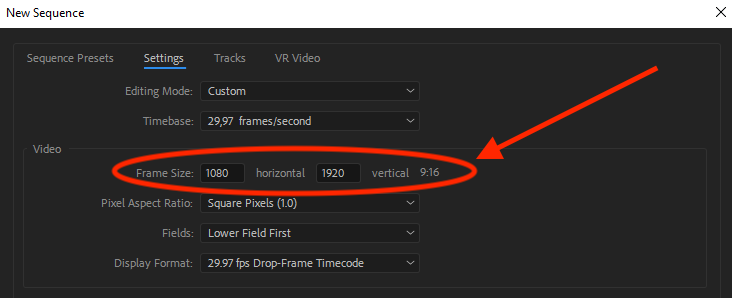 Click "Save the Preset" on the lower left



Name and Save your sequence settings preset, "TikTok Video" so you can start with the right formatting for next time.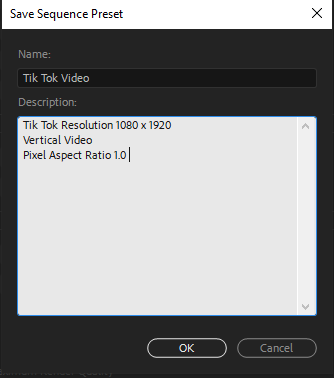 Click "OK."


Then click "OK" again to start editing on Adobe Premiere for vertical video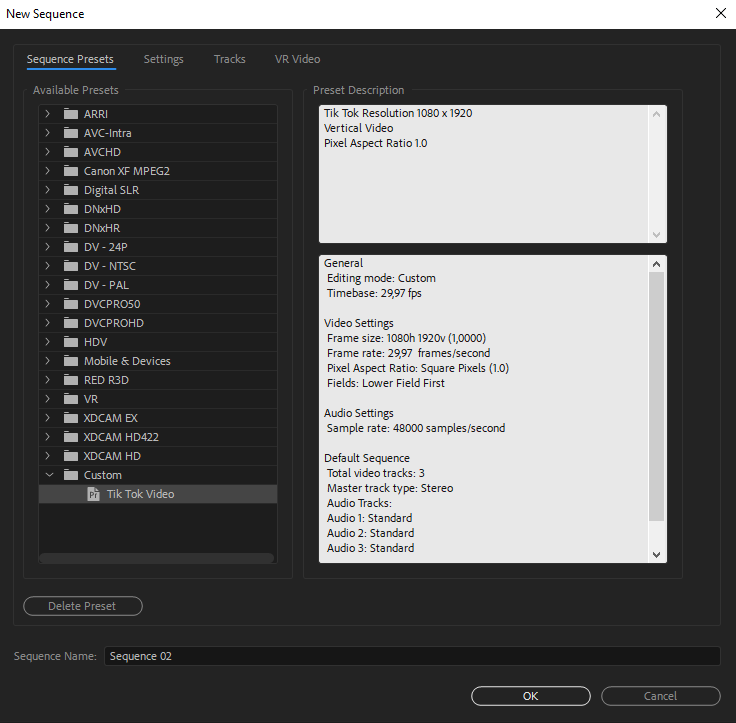 Now it's time to import your video for editing.


Go to File > Import or just CTRL + I
Select the video you want to use. Even if it wasn't shot vertically on your cell phone. You can, of course, download the video from iCloud for this just the same.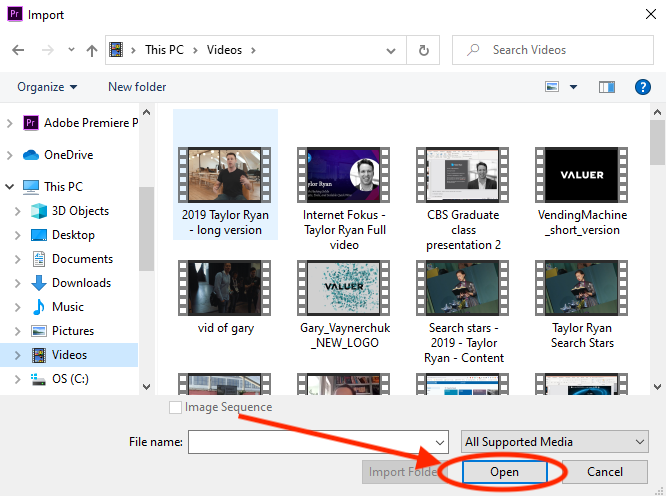 Select the clip and then click Open
The clip appears (wait for it…) in your clips. This is as easy as it gets.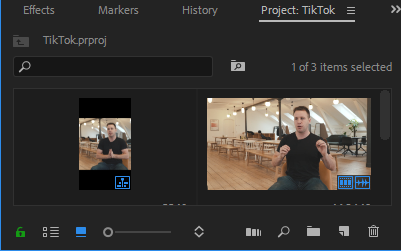 Edit the clips on the timeline.
What if you have shot horizontally and want to re-fit the clip?
Maybe you want to zoom out in Adobe Premiere. Or just change how the clip fits into the vertical sequence you're creating.
No Problem.
Cut the portion of the video clip that you want to reframe in the timeline.
Click and drag the shorted clip over to your bin on the left and drop it in.
You can also right-click and scroll down to "Make Sub Clip."



This creates a new clip in the bin that you can tweak as you please.
A couple of quick things for reframing.
Fit the entire clip inside of the frame aka Fit your clip in the Frame
Right clip on the clip within the timeline
Select "Scale to Frame" or "Set to Frame Size"
This helps if you want to move the video along because the action is outside of the view.


Want a little more freedom in selecting the viewable area in the vertical video sequence?
Double click on the video clip on the timeline or when it is inside of your bin.



The editing options are limited and slow inside of TikTok.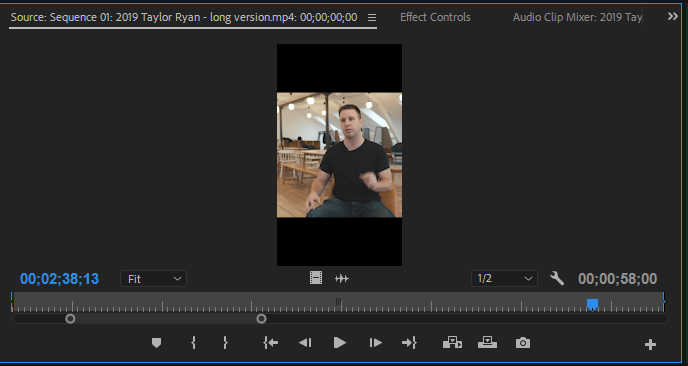 Select "Effect Controls"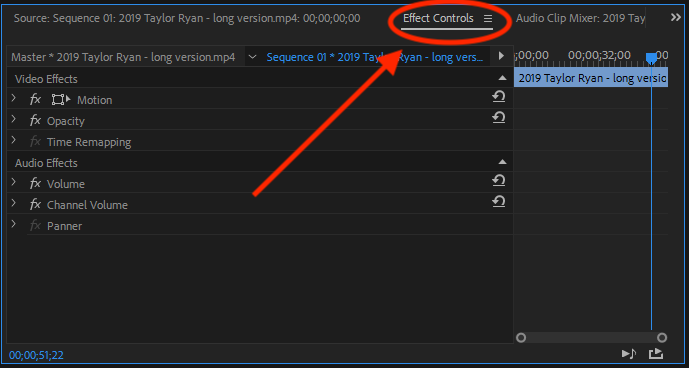 Select the drop-down on the row for "Motion"



Click the box icon between "fx" and the word "Motion."
Magically, you can now grab the video and move it around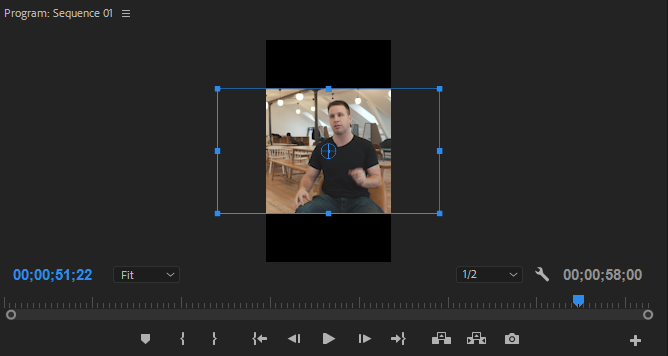 You can Shrink the video.
Slide it into the frame.
And set an anchoring point if things are really moving around.



TikTok Time Duration Limits:
As you continue to edit your videos. Make sure you're mixing up the times of the videos you produce.
Your TikTok video length can be between 0:05 seconds and 1:00 minute.




Export edited Video from Adobe Premier for Uploading to TikTok
File > Export > Media or CTRL + M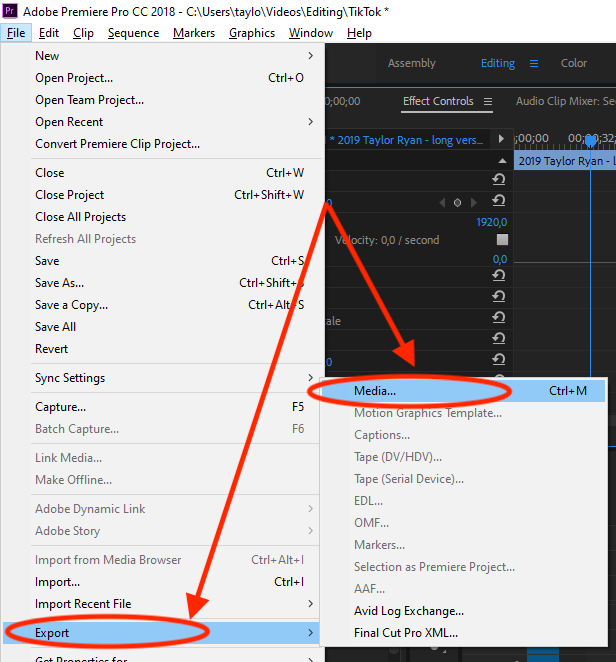 Export Settings for exporting TikTok Videos from Adobe Premiere

BEWARE – Adobe wants to export this as a standard horizontal video.
You need to set the correct format before exporting your edited TikTok video, Don't forget!



Select the format "H.264"
Select the preset "Match Source – High Bitrate." You're done!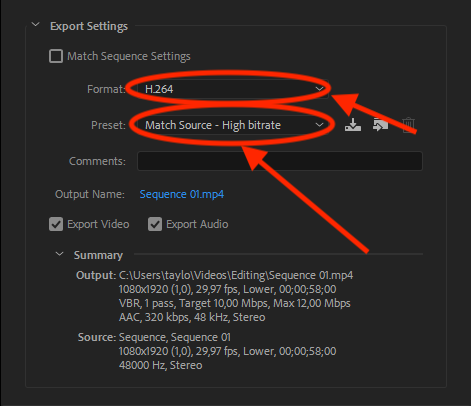 Just FYI – TikTok Accepted Formats:

The codecs in VLC player and Windows Media Player will allow you to preview the video before you upload it.


You can be sure the video works even if you've screwed it up by uploading your video to Youtube
Change the publishing setting to Private or Unpublished if you don't plan on releasing it.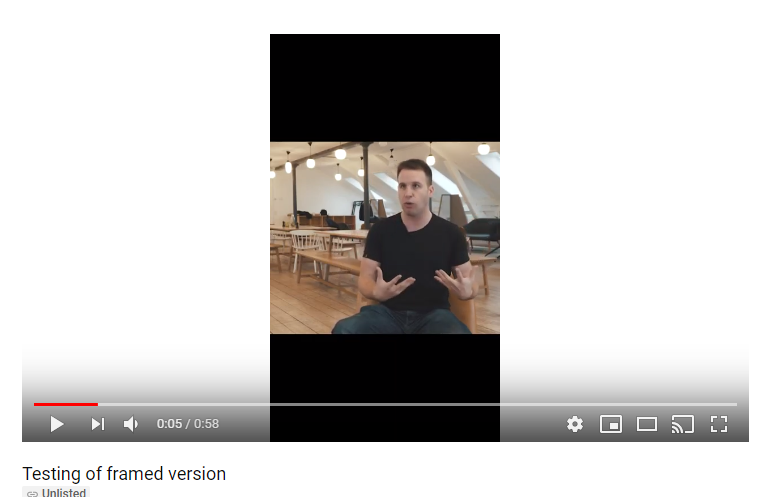 Video File Size Limits on TikTok
This video is well under the 500 MB file size. The file size was 71.3 MB


The Bitrate Resolution for TikTok:
TikTok Claims they need it to be 516kbps. You'll be fine.





---
How to upload an edited video to TikTok from your PC
You've made some really cool videos.
But the limitations of TikTok's editor video aren't worth the hassle. Right?
WRONG!




---
How to sign up, upload videos, and post to TikTok on Desktop PC
Use an Android Emulator to Upload Videos to the TikTok app
First, you need a software tool called an "Android Emulator." What the hell is that?
This is an application that runs on your PC that pretends to be an Android Phone.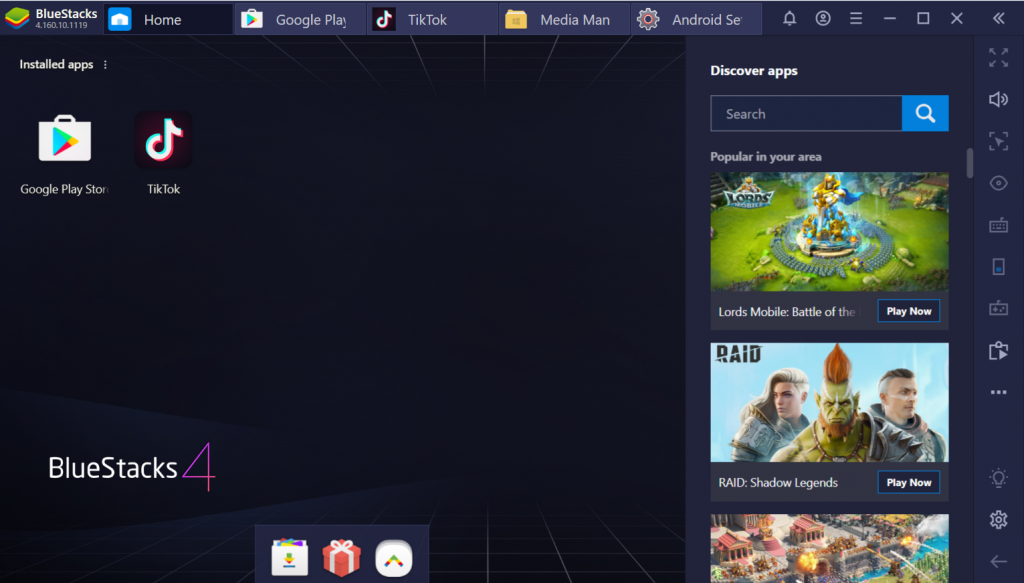 There are mirroring apps and a slew of other solutions. I like using the FREE one.
Go to Bluestacks.com and Download Bluestacks for FREE


Install this application to your PC.
I did enough digging to see if anyone else got screwed using the BlueStacks platform. It's legit.
Open up the install file: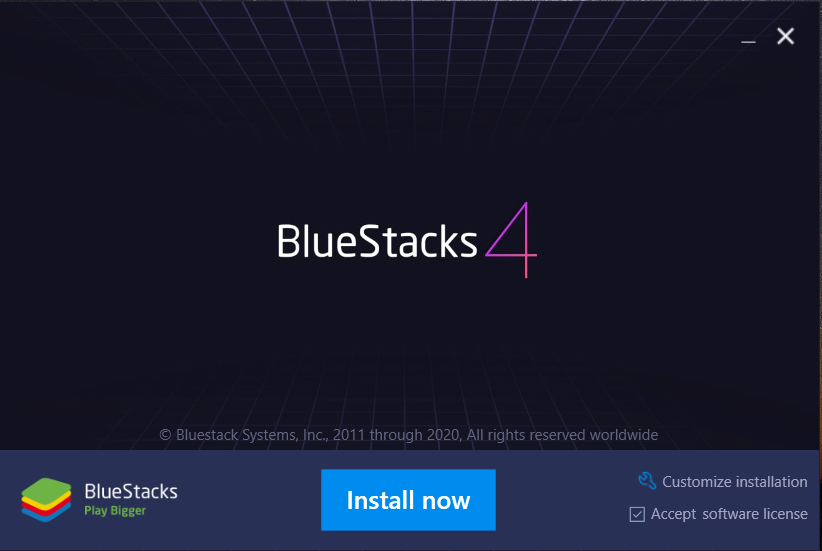 Click "Install Now"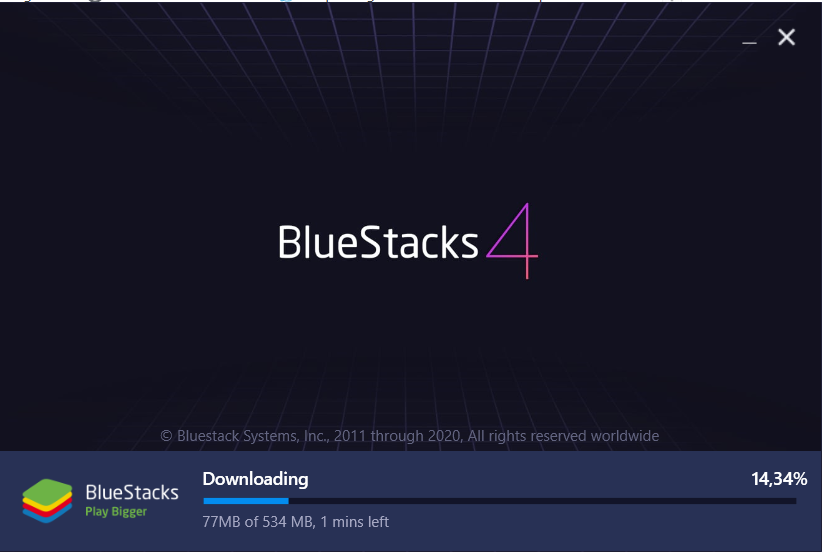 It takes 2-3 minutes. Relax.
Go through the setup steps.
Once the application boots up, you'll need to register with the play store.



TikTok is the only app I'm emulating an android phone.
Next, you'll be prompted to create or sign in to the play store account.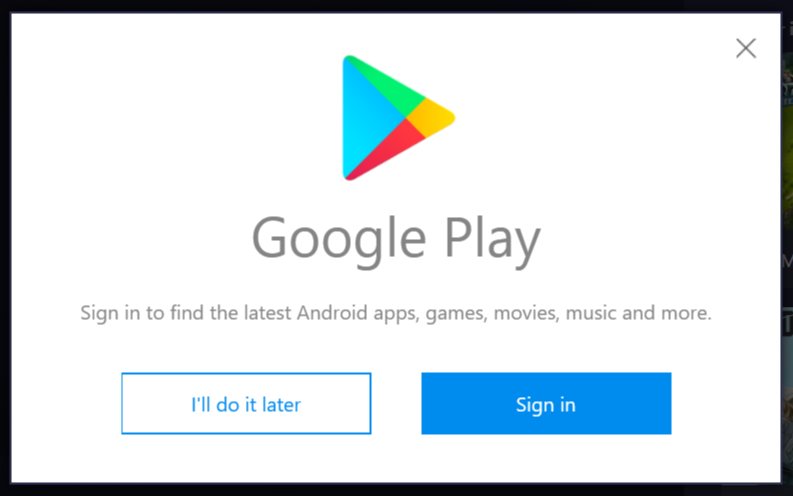 I suggest you sign up with an existing email.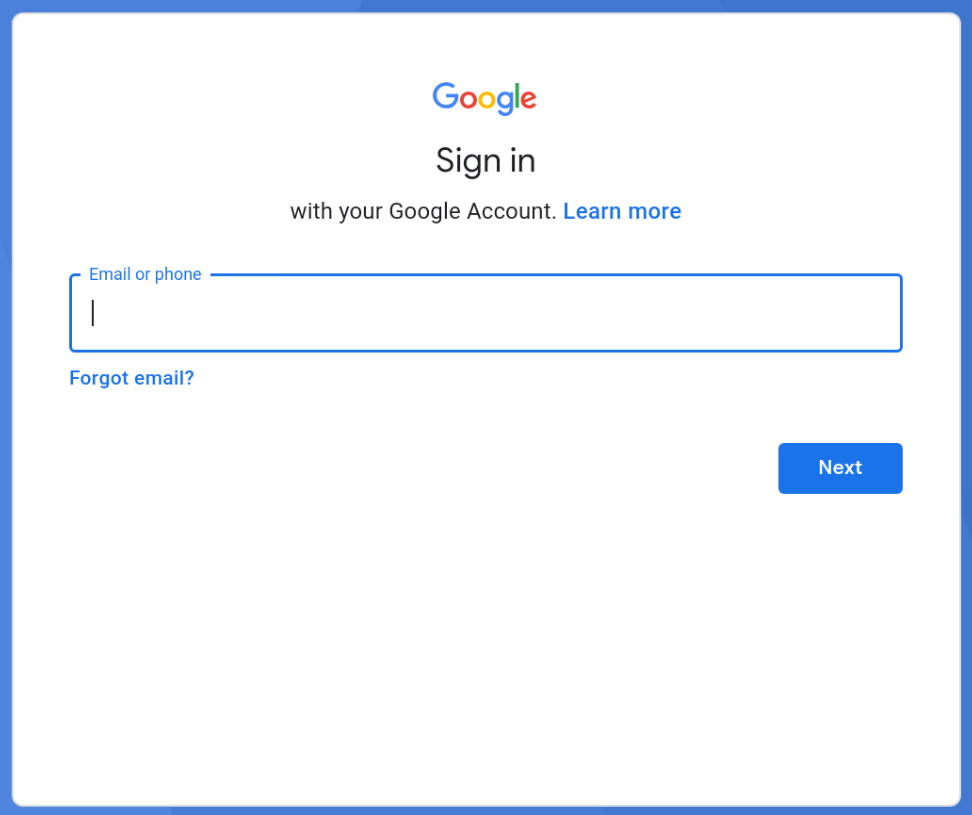 Accept and agree to all terms. Keep going.
Now you have access to the play store. This will give you the ability to download apps just like a regular android phone.




Search for "TikTok" in the App Store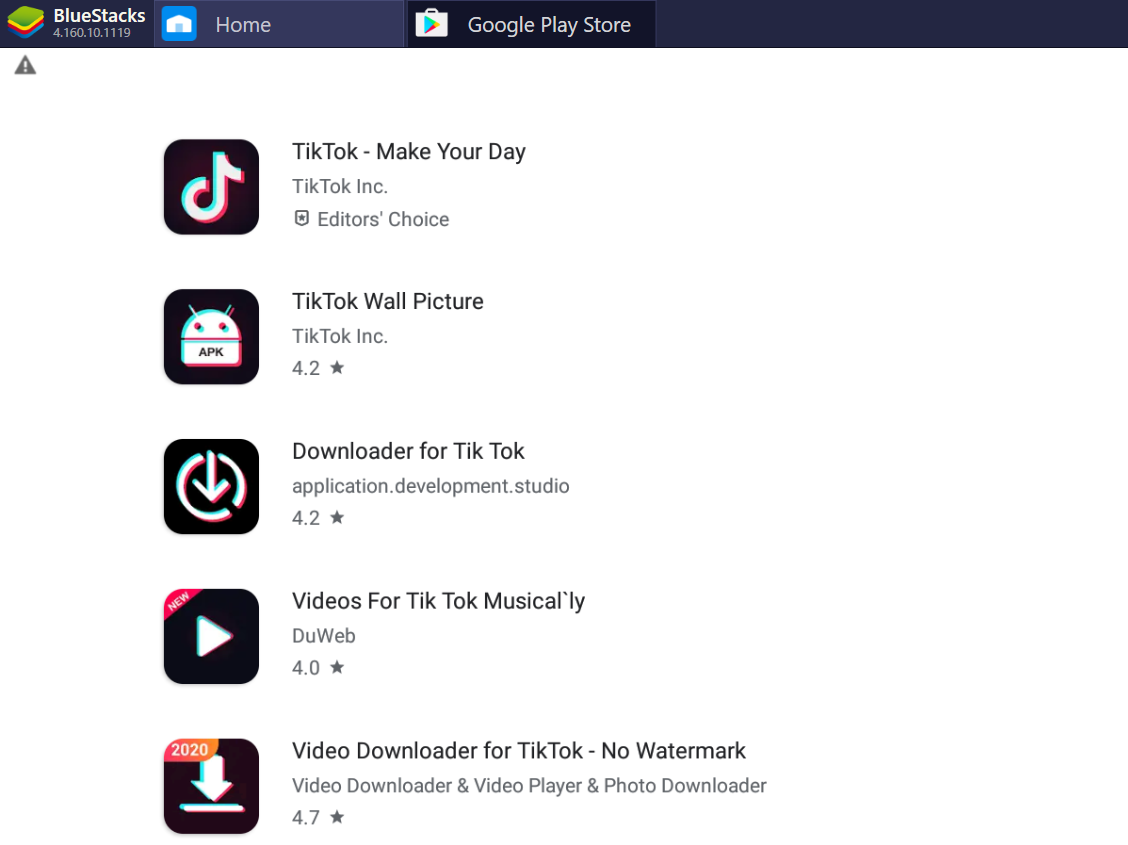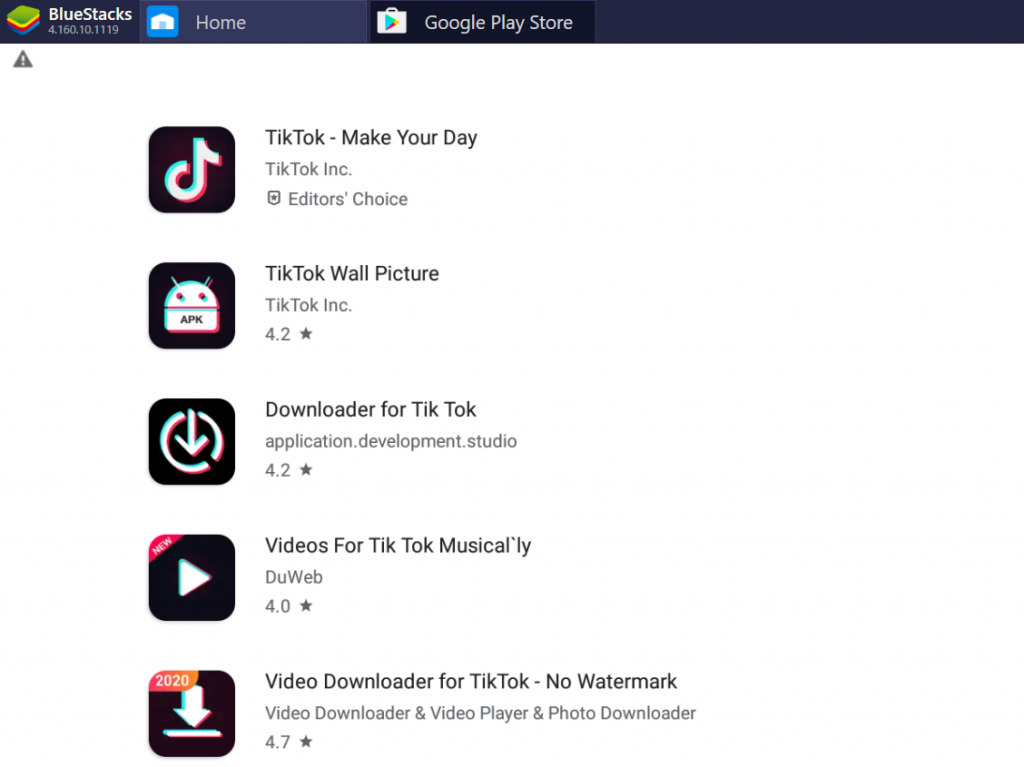 Select the TikTok app.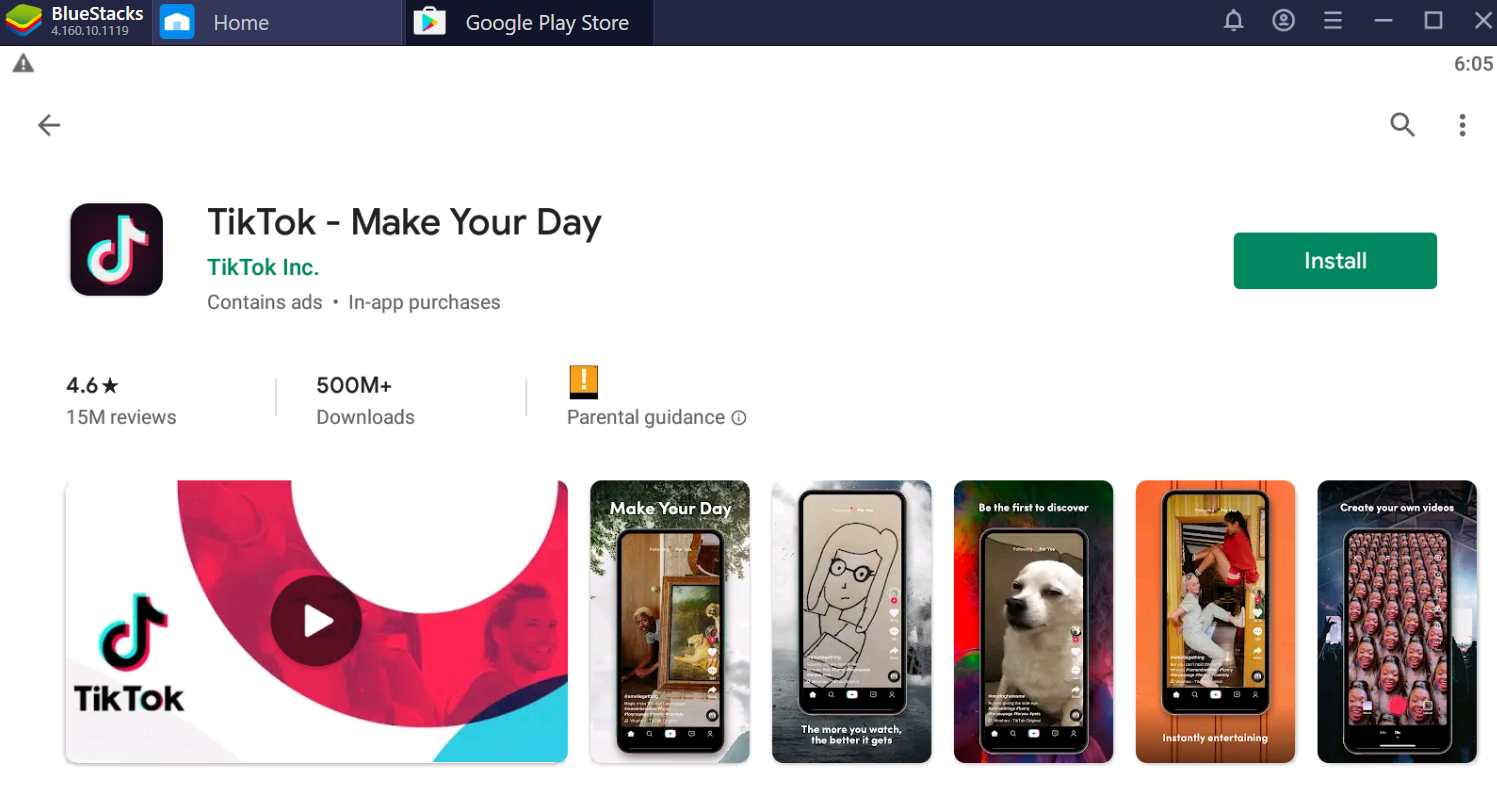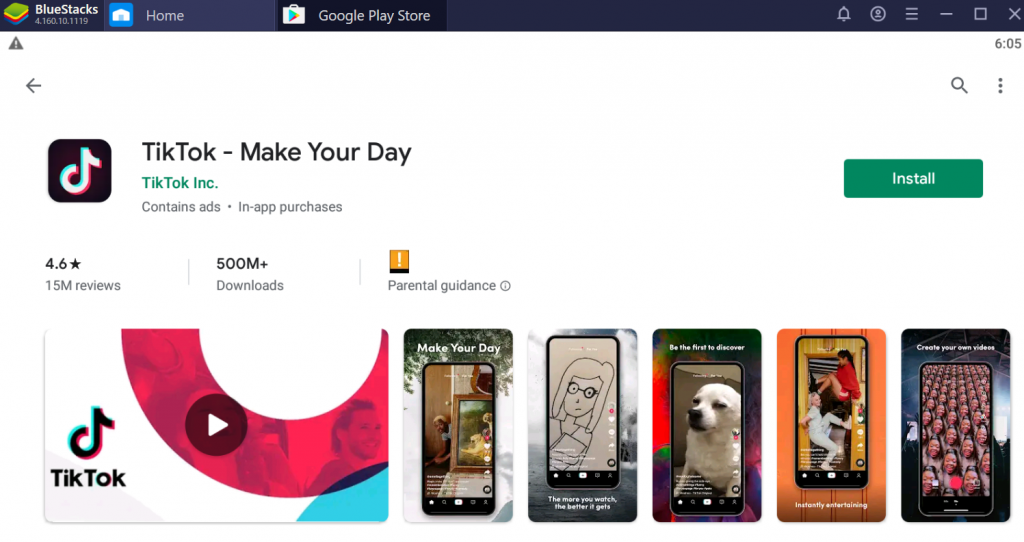 It will start installing TikTok onto your bluestacks account


Once the TikTok Andriod App installs. Hit Open.


Work your way through the sign-up flow. I've selected my interest related to my niche.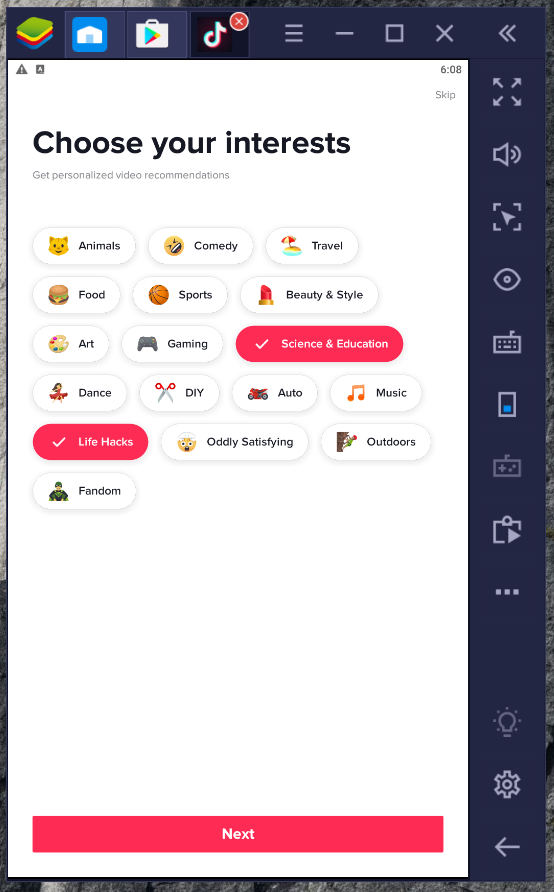 Creating your TikTok Profile on PC:

Click the "Me" icon at the bottom

You can do it on your personal mobile device beforehand or on the Android emulator on PC. It's your call.


Tap Sign up on TikTok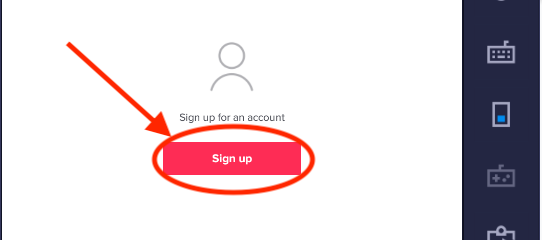 Select the top option: "Use phone or email"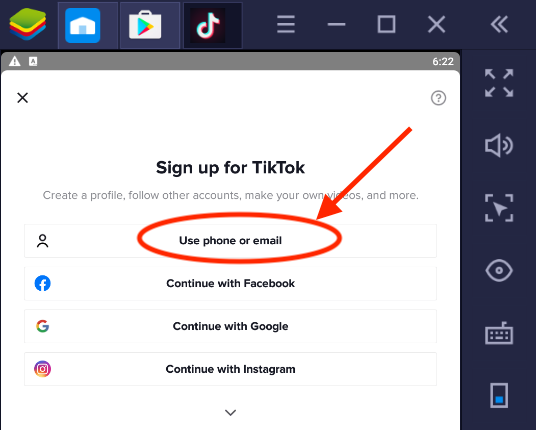 Tap email and put in the email that will be associated with the account.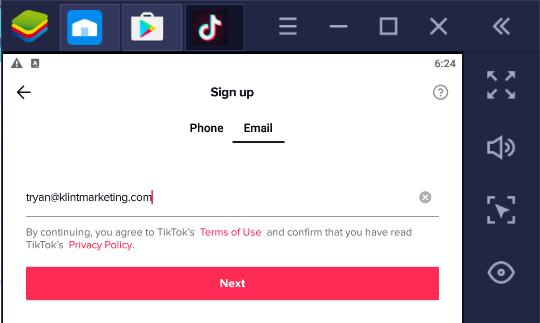 Enter your password. Save it somewhere because you'll need it to get back in.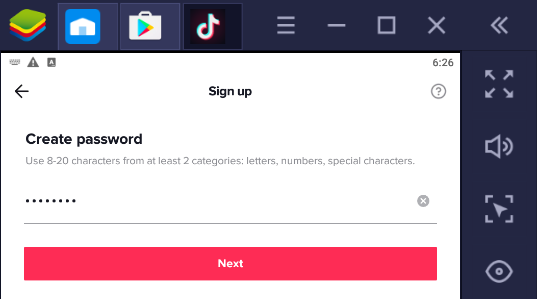 Solve the captcha.
Create the name for your TikTok channel.
Save the world. Get the cheerleader. The whole thing.
Submit.
You're in!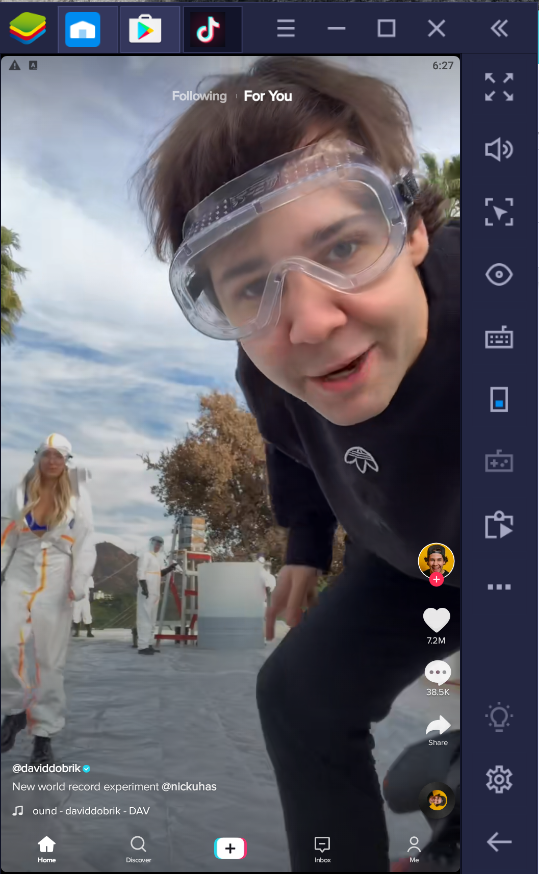 Importing Your Video from your laptop to Bluestacks to be uploaded into TikTok

On BlueStacks, we'll need to set up your upload folder.
Hit the "settings" icon on BlueStacks. It's shaped like a gear on the bottom right.



Next you'll see the different options of the left side within the settings of BlueStacks.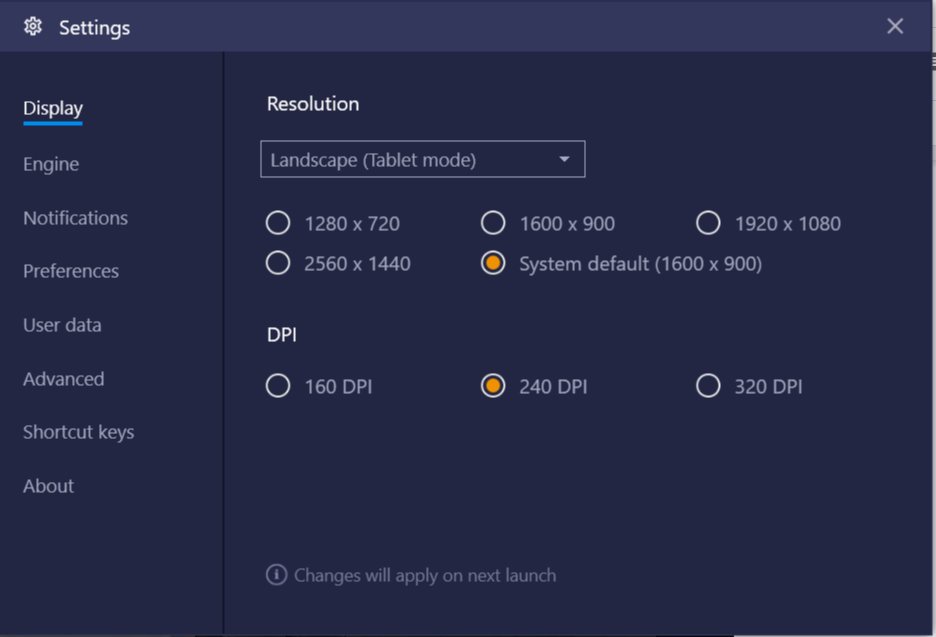 Hit "Preferences" then scroll downwards.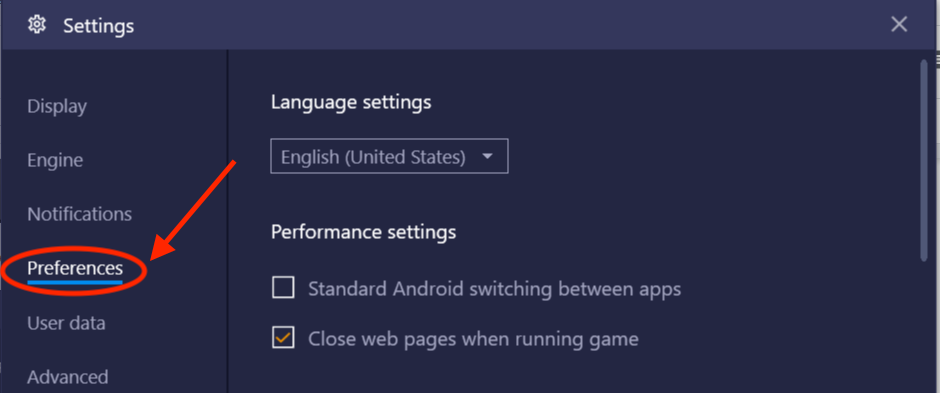 You want to select the folder where you will drop your videos to be uploaded onto TikTok
Hit "Change Path" if you want to drop the video files elsewhere.
This is essentially the same as uploading files onto your mobile phone.
That's why Android emulators rock!



Drag and drop the video you edited and exported from Adobe Premiere into the "Media Folder."
Shortcut: You can get your edited TikTok video onto your emulated Android device quickly:
Find the video on your laptop.
Drag and drop over the BlueStacks application window. It will start to upload TikTok videos right away.


If you did it right, you see this notification on your desktop.



Go back to the TikTok app, it's finally time! Upload the video from spoofed mobile application to your TikTok account.


Almost done – Now You Can Upload The Video to TikTok

Hit the center button to create a video.



Then click "allow" all the way through for the three app permissions.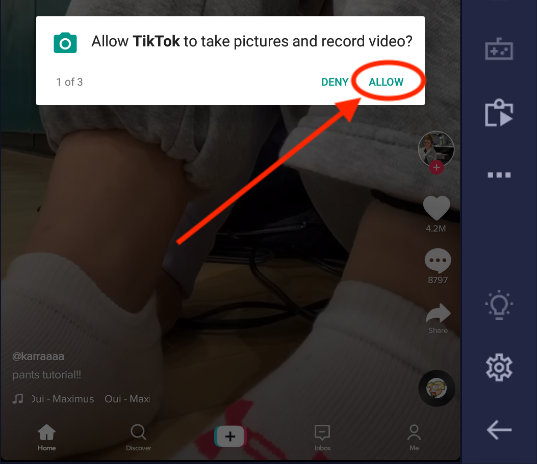 We're almost there!
Hit "Upload!"



Find the video you dragged over to the BlueStacks application and select it.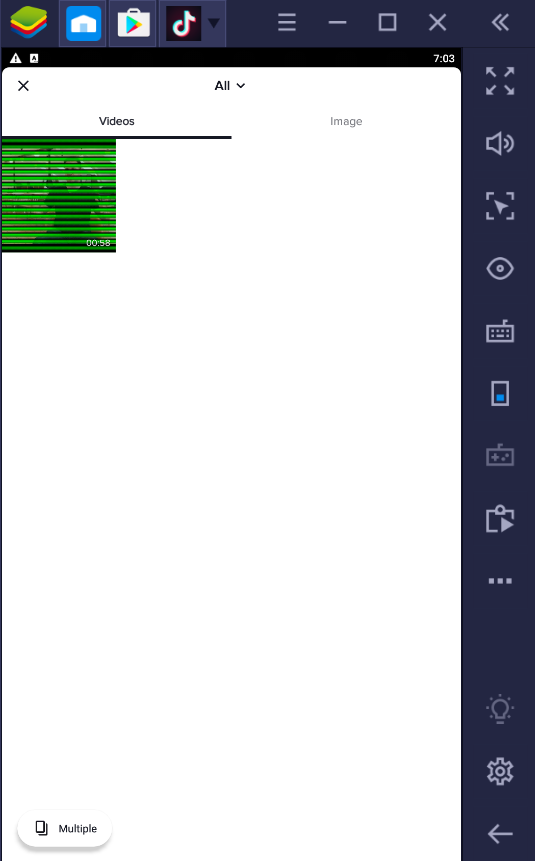 Once the video uploads, it might appear choppy in the TikTok editor inside of the Android emulator.
That's just how it goes. I promise the file isn't corrupted.
You can save it as a draft. Then edit on your mobile device later.
You should see the timeline running below the video. The still frames shouldn't appear corrupted.


You shouldn't need to edit anything additional because you already edited the video prior to uploading it to TikTok right?

Right.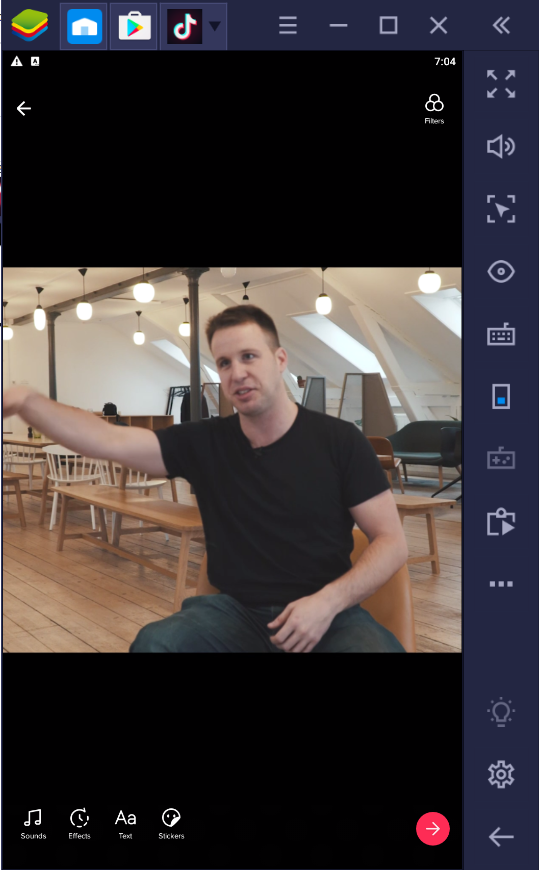 Feel Free to add effects, stickers, or text. This actually does improve engagement quick a bit.
You can't do this on the website as seen at the top of this guide. So this is the only place where you can do that.
Be aware that once you publish a video, there is no way to edit it later. Another option is to save these videos as drafts and login via mobile to add the effects, popups, gifs, etc.



I'll put out a future guide on increasing engagement in the future if people really like this growth hack.
You should have done all the sound editing prior to uploading anyway… but it's all gravy.
Lastly, add hashtags and a description of your TikTok video prior to submitting it.



IMPORTANT: Your description goes at the bottom of your video, so it may cover the bottom 3rd of a video shot/uploaded vertically.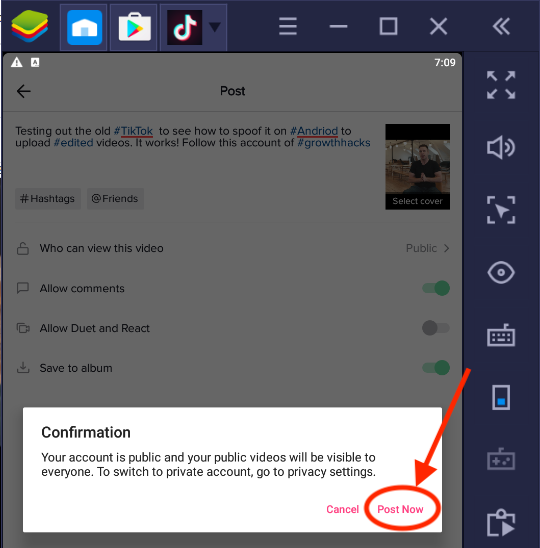 Update: February 2020
How to use WhatsApp to Upload Videos to TikTok
Software downloads and transferring videos to a emulation tool can be time-consuming. You still don't get the same level of user experience if you do the above methods.



How to transfer videos from your PC to your iPhone [using whatsapp]


Step one: Download WhatsApp for your desktop
Next, set up your account by going to WhatsApp app on your phone > settings > then capturing the QR code on the camera.
Save your own phone number as a user.
Create a group and add yourself to it.


You might want to consider this if you want to use the TikTok editor. Using an emulator like BlueStacks has some minor issues with adding text and gifs also overlays on your video.


Now you can send yourself edited videos from desktop, download them on mobile, and upload them to TikTok.




UPDATE March 30, 2020
How to use Google Drive to Upload Edited Videos to TikTok
After editing and exporting your video on your laptop or PC.
Go to Google Drive – https://drive.google.com/drive/u/0/my-drive – Create a folder for your edited TikToks
Upload your video
Next, on your mobile device:
Download the Google Drive App IOS

OR

Download the Google Drive App on the Playstore

Find the folder where you upload the edited TikTok videos.
Download the videos directly to your mobile device.
Now these videos can be uploaded directly into TikTok.




Conclusion:
Want to see more TikTok Growth hacks?
Was this useful?
Do you have any questions?

Feel free to use the comment section below.
Follow me!

@KlintMarketing
https://vm.tiktok.com/4fPgFY/