Are you looking to organically scale up your business? Would you like to establish a marketing strategy that will help improve customer retention at a low cost? Have you heard of grassroots marketing but are still unsure how to make it work?
Well, you're in the right place! We've got just the right solution to help you scale your business in no time!
A grassroots marketing strategy is a proven method for business development on a budget.
Grassroots marketing is a suitable choice for any company looking for efficient and inexpensive marketing techniques that boost their brand awareness.
Whether you're already a business owner or you are planning to become one, these quick and easy grassroots strategies will be a fantastic addition to any and all branding efforts!
Keep on reading and see how startups and small businesses managed to escalate revenue and growth thanks to innovative grassroots marketing techniques.




What is Grassroots marketing?
The grassroots marketing definition is not quite the same as the definition of conventional or traditional marketing.
Grassroots marketing campaigns focus on word of mouth, in which a brand chooses a narrowly defined and highly specific target group of consumers to which it promotes its product.
This niche group is persuaded to share the message the brand is trying to convey with other potential consumers and serve as advocates for their product.
As your narrowly targeted consumers become your brand influencers, they start influencing other like-minded members of their community, which now become your broader target audience.
The circle gets bigger and bigger as you retain more customers – since more and more people start recommending your product and sharing your brand message – until it becomes GLOBAL!
The magical part about a grassroots marketing campaign is that, when put in motion properly, grassroots marketing is purely organic, highly effective, and remarkably cost-efficient!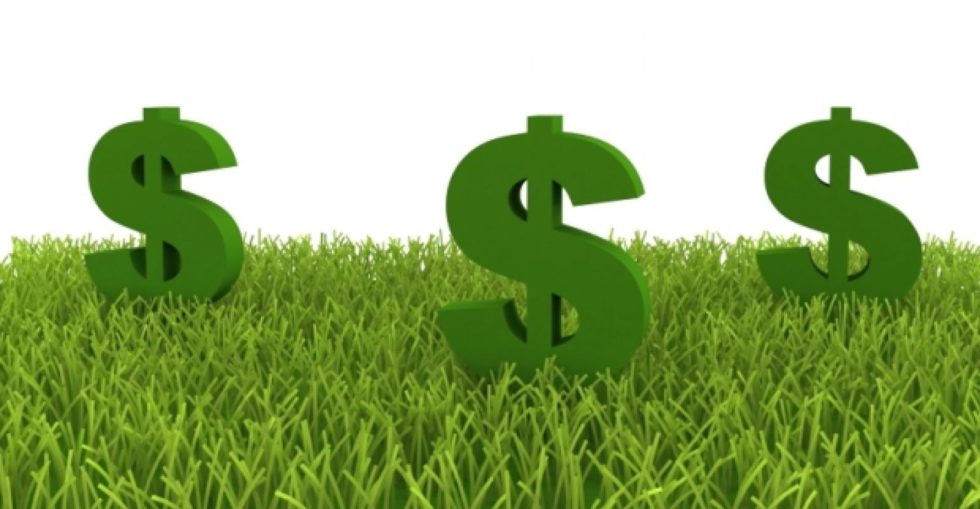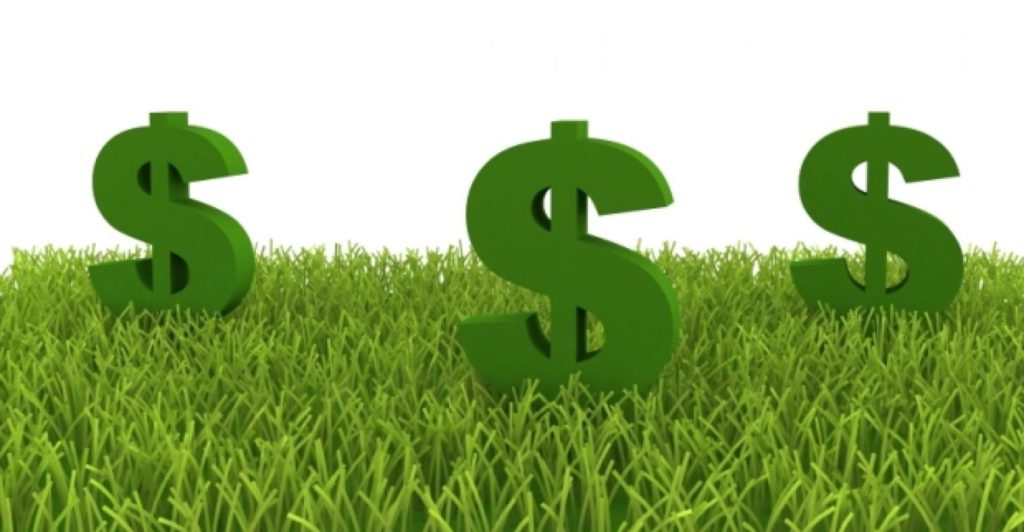 Not convinced this is an effective strategy? Studies have shown that in the US alone, 3.3 billion brands are mentioned through word of mouth daily.
Moreover, 63% of those mentions are positive, whilst only 8% are negative.
These encouraging statistics demonstrate the fantastic opportunities a grassroots marketing strategy provides for startups and small businesses on a shoe-string budget, and with astonishing results!
The ways of implementing a successful grassroots marketing strategy for your business model are numerous, so let's check them out and see which ones accommodate your needs the best!
Consumer commercials as grassroots marketing
Many businesses are already using consumer commercials to kickstart their grassroots marketing campaign!
This simple-to-implement and free method of generating content requires brands to ask customers for photos and videos of their purchased products which the business will later use in advertising.
Besides benefiting from free advertising that organically generates more leads, brands also allow their consumers to get closer to them.
Allowing customers to be a part of the brand's commercials makes them feel special, appreciated, and connected to the brand on a level that will help in securing their loyalty.
And we all know that loyal customers love to recommend their favorite brands to others – the goal of every grassroots marketing strategy!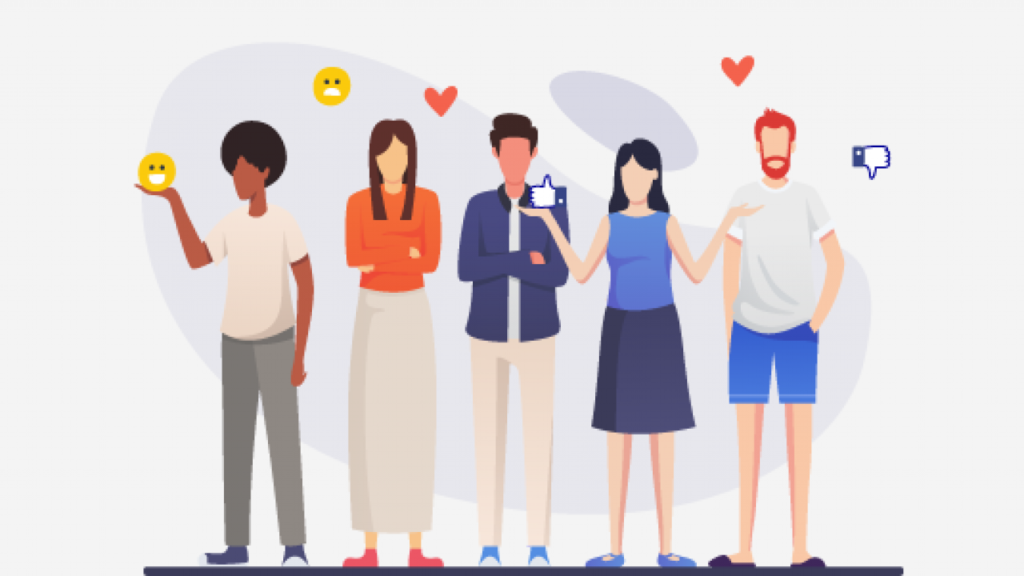 Free samples for organic brand growth
Giving away free product samples is always a great tactic to interest potential consumers to purchase from your company and educate them about product benefits and uses.
However, this strategy has a hidden intention – starting a grassroots marketing campaign for organic brand growth! Let us explain.
People who received the free samples become your narrowly targeted audience that is consciously or subconsciously promoting your product.
By simply using your product they become walking advertisements for your brand! And in a split second, this will influence others to take notice and start talking more about your products and services!
Hence, your brand recognition organically grows, reaching larger audiences all thanks to a free sample and a fairy called Grassroots Marketing!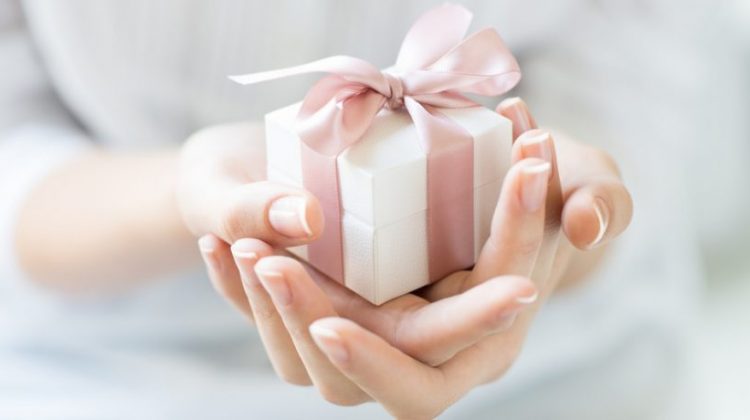 Participate in Charity Events
Charity events are an inexpensive way to start off your grassroots marketing campaign and potentially reach thousands of people and introduce them to your brand.
Being affiliated with or sponsoring different causes that are highly related to your niche, is one example of how newcomers can learn about you and get acquainted with your products and services.
What's more, organizing or being affiliated with charity events is a proven way of putting your brand name under the right spotlight.
Not only will your participation generate awareness about your company and its products, but the attendees will also associate your brand name with generosity and social responsibility.
This way, it is highly likely your company will leave a strong and positive impression on potential customers, who will happily say a nice word (or two) about you to others!
Before you know it, your newly acquired brand ambassadors will start drawing bigger crowds to try out your products! Let the grassroots games begin!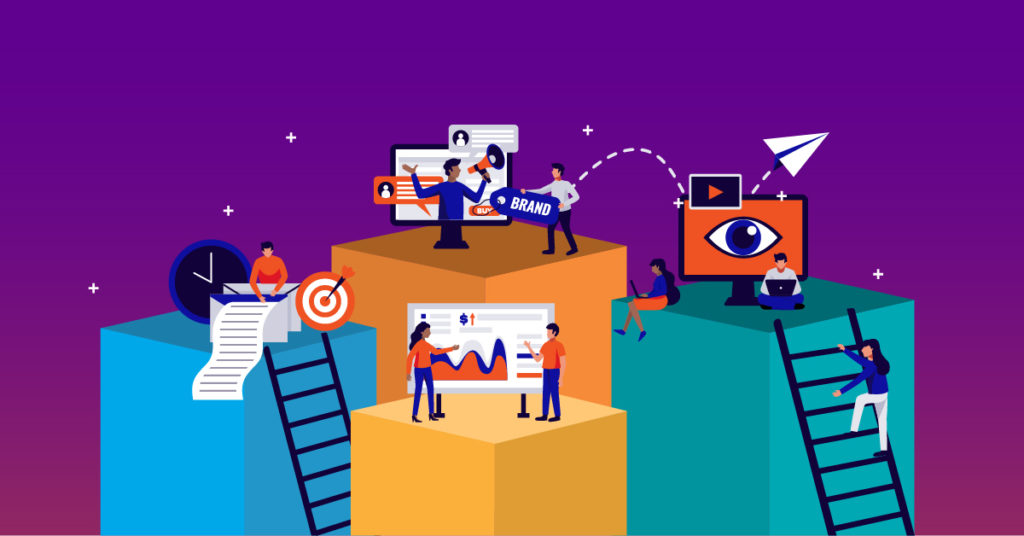 Grassroots marketing through referral bonuses
An incentive that motivates everyone to participate is getting discounts or free stuff for conducting a simple task.
Understanding this allows a savvy marketer to motivate existing customers to refer you to like-minded consumers. As a reward, these customers get amazing discount codes, gifts, prizes, or any other bonuses that may work for your company!
So, what makes referral bonuses a part of grassroots marketing strategy?
Well, as you target your loyal customers with an incentive (a bonus in this case), you make them spokespeople for your brand!
Thus, they start using referrals to influence others to try out your products, who become your wider audience and potential new customers! A simple, yet highly effective technique!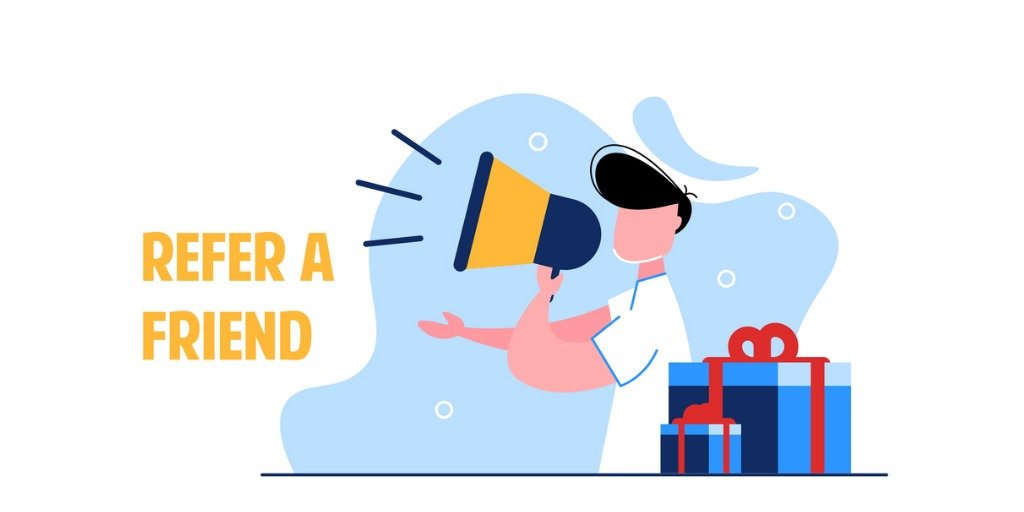 Is Grassroots marketing the same as Guerilla marketing?
Though the terms grassroots marketing and guerilla marketing are often used interchangeably due to their similarly unconventional marketing approaches, they are not the same marketing strategy.
At their core, both of these amazing campaigns' purpose is to boost sales, improve brand visibility, and scale business.
Still, let's see what characteristics separate one from the other.
Guerilla Marketing
Many companies opt for guerilla marketing as a means of targeting larger audiences. Using a guerilla approach, companies raise brand awareness through imagination rather than investment.
These campaigns are often subversive or humorous in nature and involve consumer interaction in public spaces to generate interest.
One good instance of a guerilla marketing campaign is McDonald's innovative approach to promoting their French Fries.
They used the standard yellow zebra crossing to represent French Fries coming out of a familiar red box. Quite genius, we have to admit!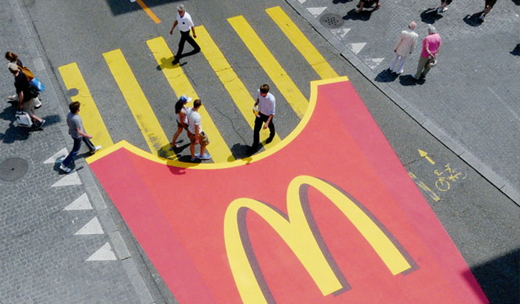 Grassroots Marketing
So, what is grassroots marketing then? In contrast to a guerilla marketing strategy, grassroots marketing targets a very small number of consumers.
This tactic is used to make those consumers brand ambassadors who will spread the company's message to a larger audience.
Grassroots marketing can be seen as an umbrella under which a guerilla strategy can also take place. A guerilla strategy can be looked at as an initiative that can be incorporated into a grassroots campaign.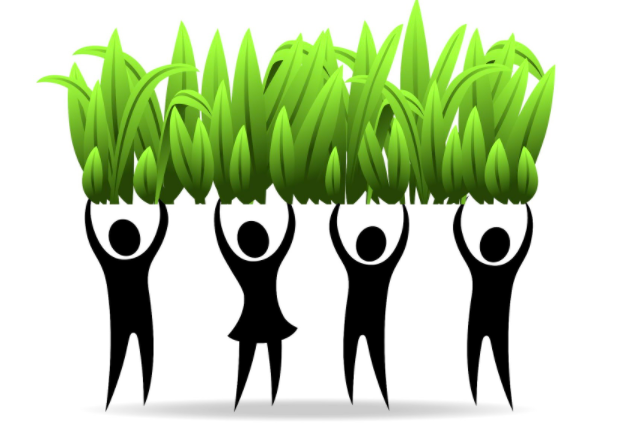 Taking elements of guerilla marketing, such as an interactive live event, and incorporating them into a grassroots marketing campaign can prove highly effective.
It is suggested for small businesses, however, to use grassroots marketing strategies as they are exceptionally cost-effective.
Moreover, once you start your grassroots marketing campaign and make your consumers brand ambassadors, the process of having them promote your brand can become an ongoing one.
The more new customers you acquire the more brand ambassadors you will get. It's a chain reaction with the best possible outcome for your business!
What is an example of a Grassroots Marketing campaign?
One example of a campaign that proves the potential of grassroots marketing is Movember. This campaign was made to raise awareness of men's health issues and motivate men to lead a healthier lifestyle.
Every November men are encouraged to grow a mustache for a full month as a way to raise awareness of prostate and testicular cancer.
The inaugural Movember campaign managed to raise an astonishing $90 million! Truly a phenomenal (and virtuous) grassroots campaign.
Looking for ideas for your advertising campaign? There are plenty of fantastic examples you can draw inspiration from and create a successful campaign that will increase your brand growth!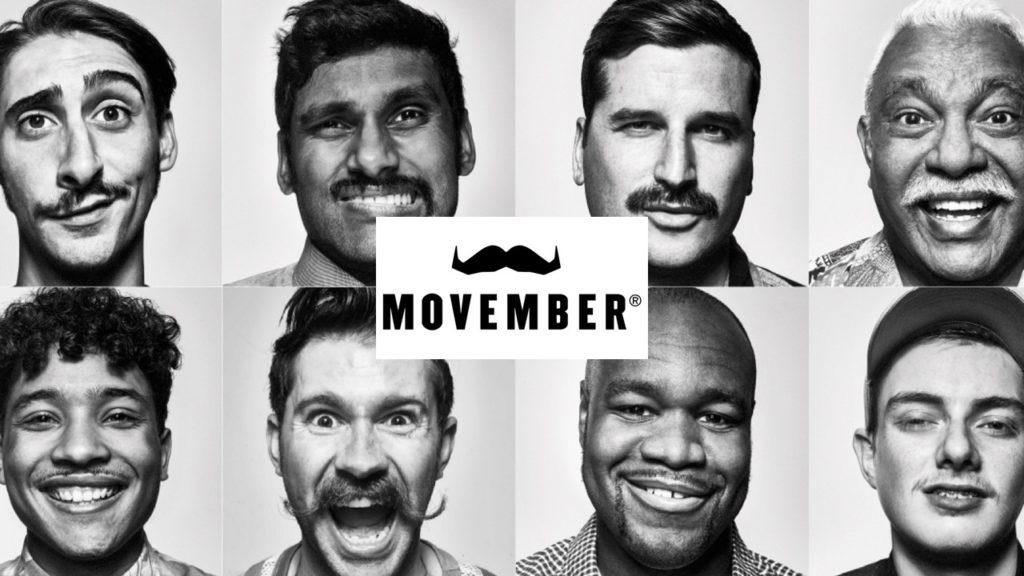 The top 5 Benefits of Grassroots marketing
Many companies opt for paid marketing due to its perceived benefits in facilitating business goals.
However, if you are working on a tight budget, you are probably not going to spend thousands of dollars on a paid marketing campaign.
That's why you need to implement a grassroots marketing strategy!
There are many benefits of grassroots marketing, but we've chosen the TOP 5 that are most likely to persuade you to try out this amazing strategy!
Cost-effective campaigns
As mentioned earlier in this post, Grassroots marketing is an inexpensive strategy that, once established, becomes an ongoing cycle of existing and new customers promoting your brand to other potential customers.
Compared to digital marketing campaigns (email marketing, SEO, paid ads, etc.), which continuously require your attention, a grassroots marketing strategy only requires a specified brand message and a small number of consumers who can spread that message to others.
This approach can help you convert a large number of potential customers to paying ones, without having to go beyond your budget!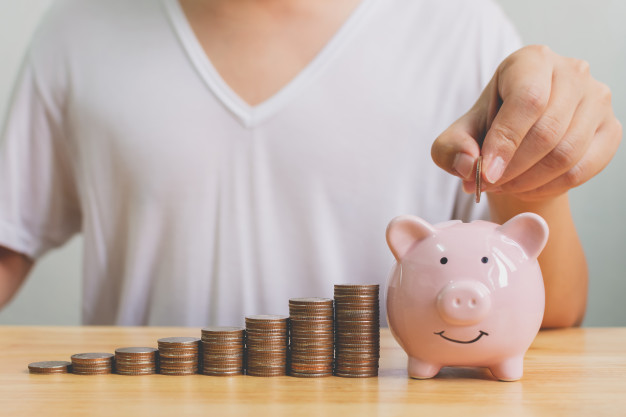 Grassroots marketing campaign increases authenticity
Grassroots marketing requires you to create a highly targeted campaign for an equally specific target audience. As such, your campaign will stand out from your competitors due to its specificity to your target audience.
Most brands will likely opt for a broader campaign whilst attempting to reach a larger audience. However, such an approach can be too generic for many consumers to take notice of.
You, on the other hand, will create something innovative and valuable for your target audience.
As your consumers realize the value of your product, they will likely start advocating for it, which will contribute to your brand's authenticity!
And the more authentic you seem the more noticeable your brand will be to new consumers! In return, they will happily share your brand's message with others! (We could go on and on, but you get the point)
Keep in mind: More specificity = more authenticity!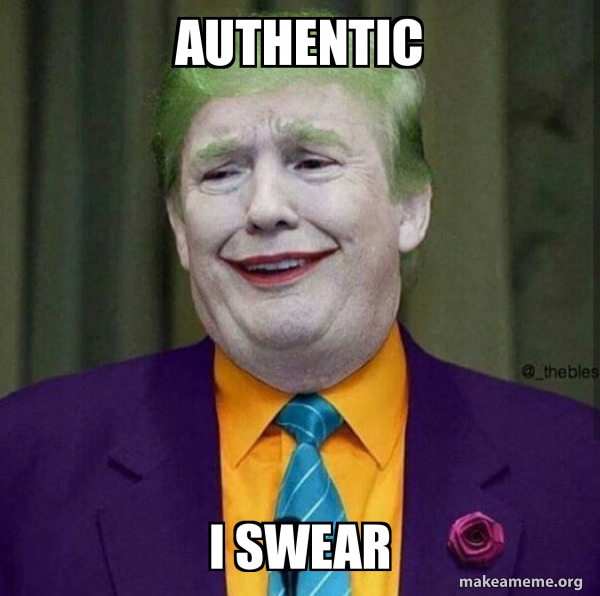 Improved customer loyalty with grassroots campaign
One of the many benefits of starting a grassroots marketing campaign is that it helps build customer loyalty faster.
Due to the specificity of the campaign and a narrowly targeted audience, you will ensure that the message you are sending is corresponding to your audience's purchasing behavior.
What's more, this type of campaign is more likely to trigger consumers' emotions – thanks to its personalized message. Thus, your consumers will get more attached to your brand and will feel a part of your brand's community, which incites customer loyalty.
Finally, your targeted campaign will contribute to consumers engendering a feeling of similarity or closeness to other members of the community, and by extension the brand itself!

Grassroots marketing on social media
In today's digitalized world, most consumers are using social media platforms to search for new products, get to know brands, and communicate with companies.
Through the grassroots marketing campaign, you can make use of SoMe channels by engaging with your customers, which they will certainly appreciate.
Companies that engage with their customers via social media create long-lasting relationships with them and achieve greater business success through building customer loyalty.
What's more, you can utilize social media platforms to get inspiration on current social media trends and how you can incorporate them into your grassroots marketing campaign!
Lastly, even if a grassroots campaign starts offline, consumers will photograph it and post it to social media, which will in turn increase your brand awareness.
As people repost and share things they relate to, like your highly targeted campaign, more like-minded people will be drawn to your brand online, which makes them your potential customers and also builds your followers, and gives you a greater social power!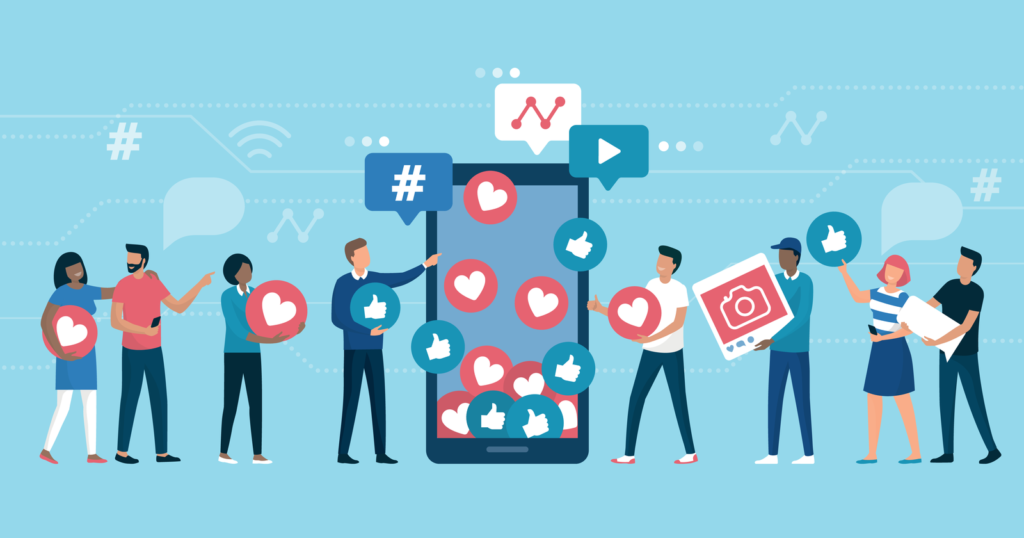 Improving brand image
One of the benefits of starting a grassroots campaign is the possibility to get closer to and enlarge your global community.
Due to the specific audience and brand message, you can start cooperating with event organizers, charity foundations, influencers, and businesses from your niche to help you spread your message.
Participating in niche events allows you to engage with potential customers and educate them about your brand at a low cost.
Finally, your company will be recognized as amiable, customer-friendly, and as the one that focuses on customer satisfaction and well-being above all else.
It will become a company that people would love to share with other members of the community, which will ultimately help your brand become recognized globally!
Examples of grassroots marketing ideas that lead to success
Grassroots marketing campaigns have contributed to many small businesses' success.
These companies have wisely chosen specific strategies and techniques of grassroots marketing to increase their brand recognition at a low cost.
We have chosen five highly profitable businesses that started small and became world-renown and highly valued among their customers.
GoPro
Founded: 2002
Media: Social Media, YouTube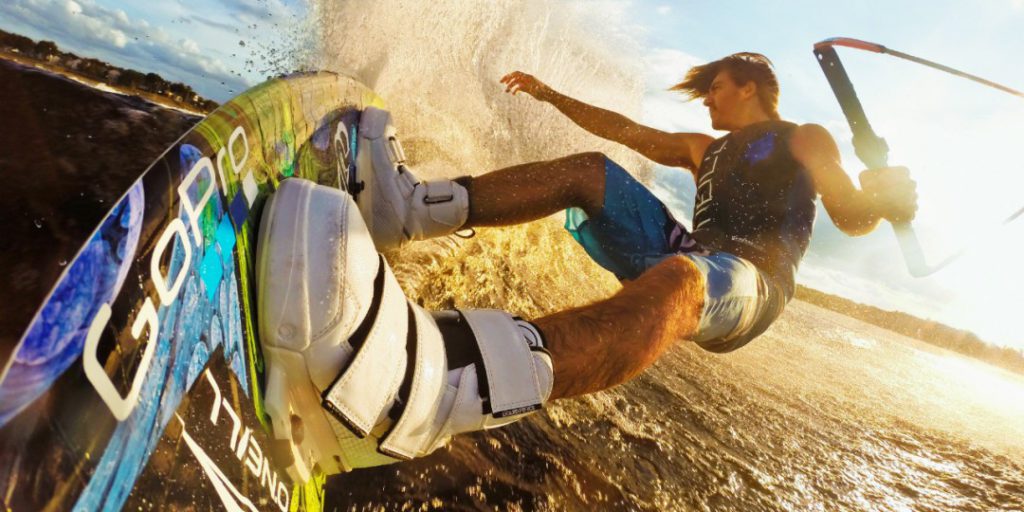 There is hardly a person alive who hasn't heard of the revolutionary GoPro camera and hasn't wished to have one! Rightly so! GoPro has been a master of grassroots marketing for many years.
GoPro was founded by surfing enthusiast Nick Woodman who decided to develop a small, durable, and portable camera – a game-changer in extreme sports. But instead of investing in costly marketing campaigns – he opted for a grassroots strategy.
He encouraged users to make videos of their adventures with GoPro cameras and used them as advertisements for his product! The consumer commercial campaign was known as "Let Your Audience Express Themselves."
By posting the consumers' videos on YouTube, GoPro gained recognition and became the number one camera brand for filming adventures and dangerous sports!
Why is GoPro a fantastic example of Grassroots Marketing?
What made GoPro brand stand out from the crowd was its unique video content. What's more, GoPro was extremely cost-effective since its advocates were the consumers of the brand.
GoPro wisely targeted its product towards adrenaline junkies who wanted to share their adventures with the rest of the world.
The campaign reached an astonishing number of consumers organically through social media and its customers' word-of-mouth. Today, GoPro's YouTube channel has over 10 million subscribers – with a lot of engagement and sharing!
GoPro continues to run grassroots campaigns until today, with Be a Hero being one of the more recent ones.
Daniel Wellington
Founded: 2011
Media: Social Media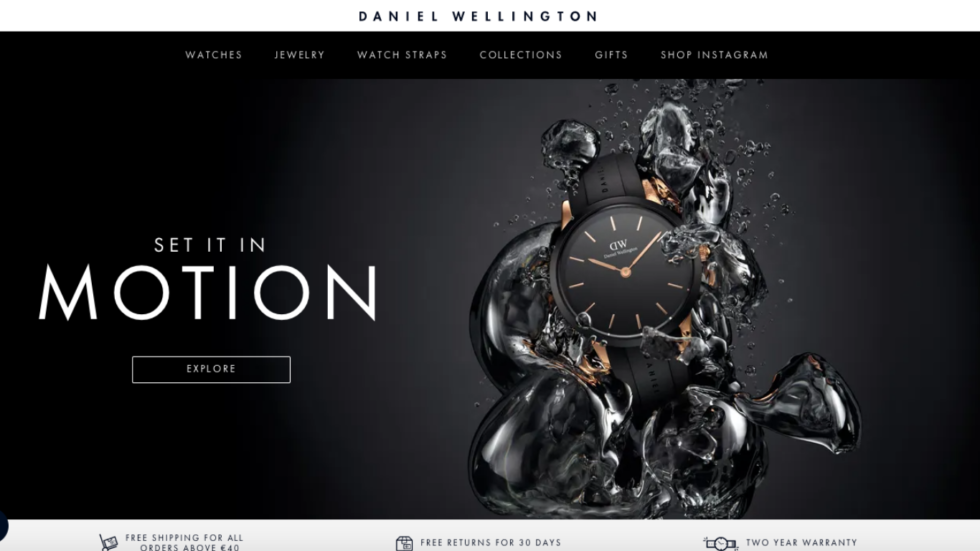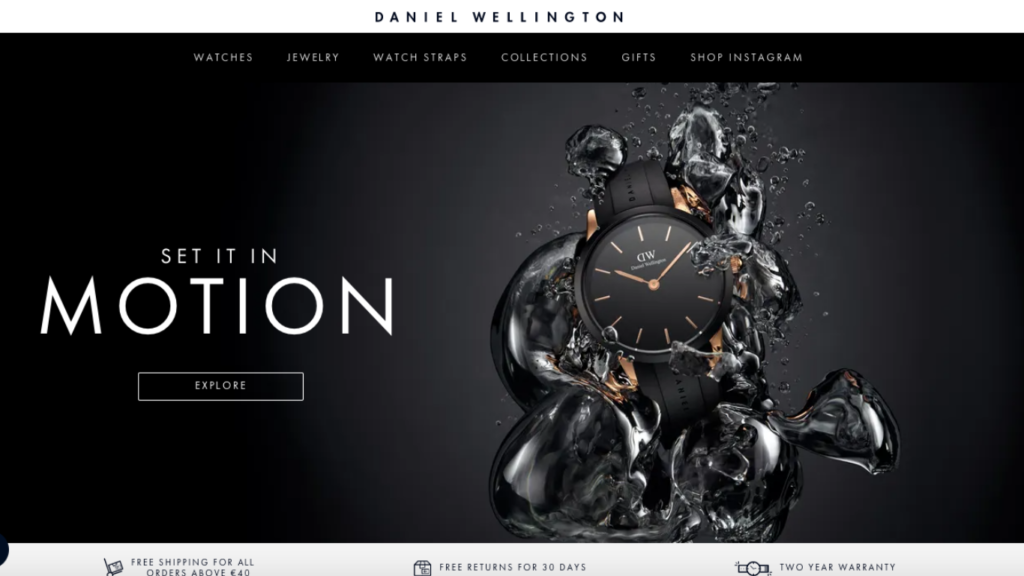 Daniel Wellington has become a symbol for simplistic yet elegantly designed watches that every fashionista must have!
How did it happen, though? Well, "blame" Filip Tysander (the founder) and his grassroots marketing!
Back in 2010, Filip Tysander went on a trip to Australia where he met a man named David Wellington whose Rolex inspired him to start his own watch production company. The rest is history.
Or not quite! The Daniel Wellington company was founded in 2011 on a very tight budget which pushed Tysander to think outside of the box and start a social media campaign.
The strategy they used was gifting influencers with a DW watch that they would later post and use a hashtag #DanielWellington. Soon, people started hearing about the brand, which quickly became a scalable business!
How did Daniel Wellington make use of Grassroots Marketing Strategy?
It is no exaggeration to say that Daniel Wellington revolutionized raising brand awareness through Instagram influencers. Influencers who were gifted the watch would post the content with the brand offering a discount code to potential customers.
Interestingly, Daniel Wellington didn't just focus on renowned influencers, but worked with micro-influencers as well, which gave them an entrance to more targeted and closed communities of like-minded people!
The brand offers an expensive-looking product at an affordable price – a value proposition that is highly appealing to its target audience.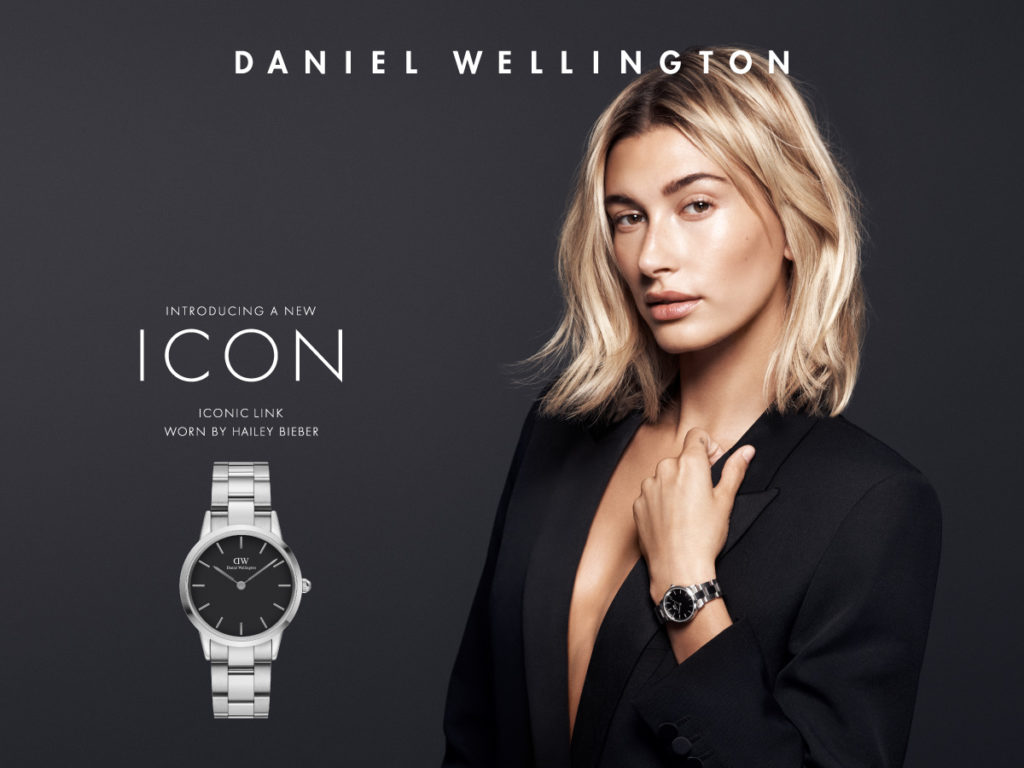 Daniel Wellington is still sticking to their grassroots approach. They now engage their customers by offering them gifts in exchange for posting a photo of their DW watch. Word of mouth strategy at its best!
Today, DW counts almost 5 million followers on Instagram only!
Glossier
Founded: 2010
Media: Social Media, E-commerce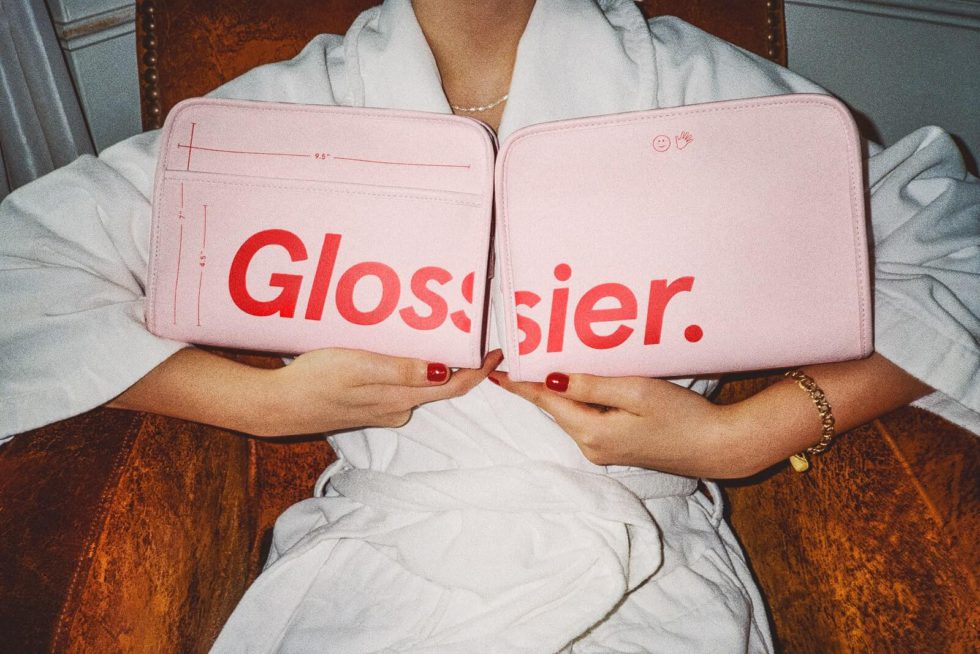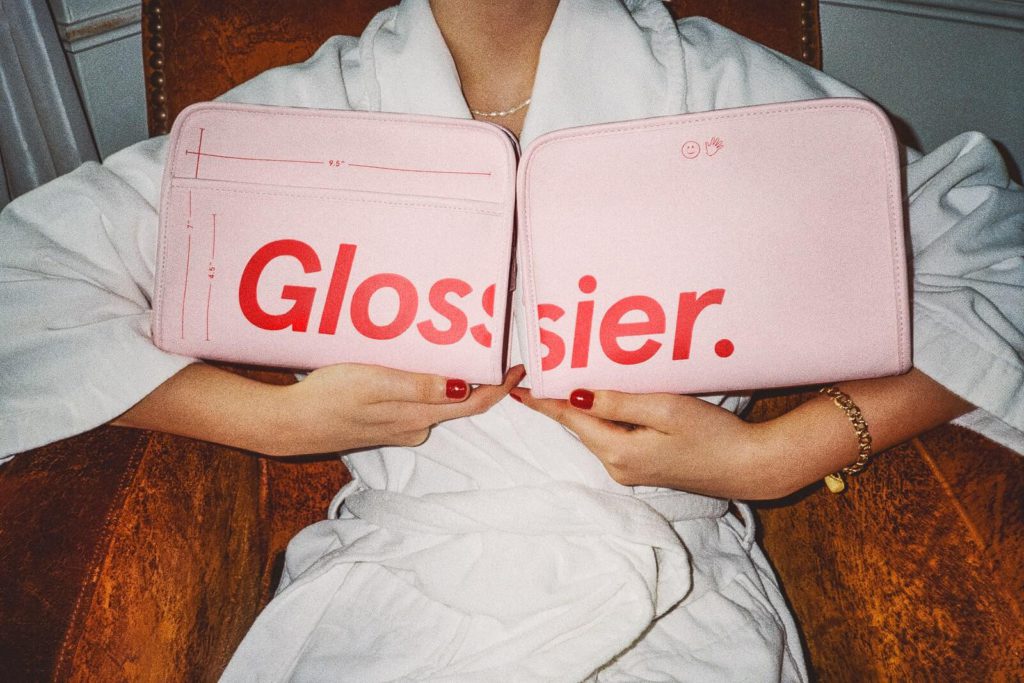 Seeing life through rose-colored glasses? Or maybe you have just been scrolling through Glossier's Instagram feed?
What started as a blog Into the Gloss in 2010, four years later became one of the leading companies in the cosmetics industry.
The founder, Emily Weiss, always made one thing her top priority – her readers and later loyal customers. She used social media and micro-influencer marketing to build a brand image that heavily relied on customer satisfaction and engagement. Grassroots marketing 101!
Glossier's direct-to-consumer (D2C) business model allows them to stay very close to their consumers and customize their marketing campaigns to appeal to their loyal customers – who in return spread the brand message to other people.
What is hiding behind Glossier's success story?
We would guess a lot of hard work and many smart decisions – one of which was using grassroots marketing strategies!
First and foremost, Glossier narrowly targeted their products towards customers aged 18-24, who prefer a natural look due to their "busy lifestyle".
What Glossier also excelled in was making the most of Social Media and employing SoMe followers as micro-influencers who made the brand visible to larger audiences.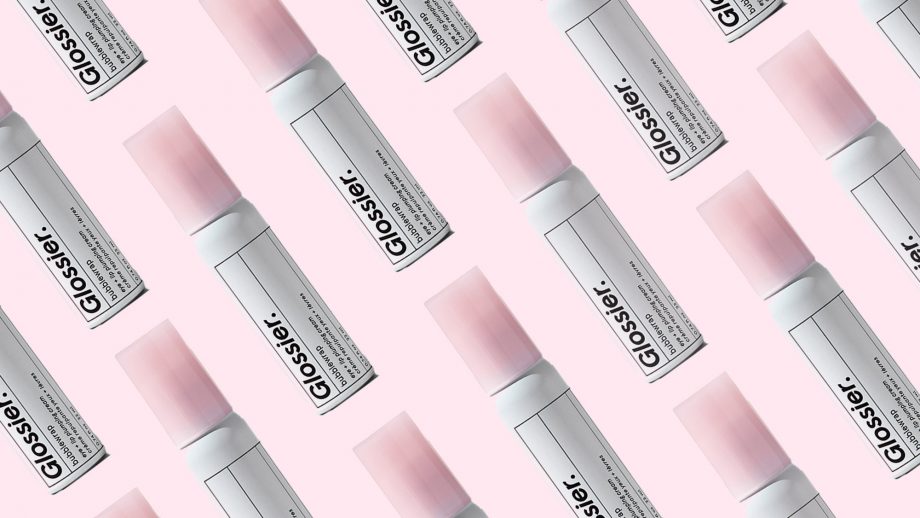 With almost 3 million Instagram followers, we can only imagine the number of people the brand reaches through shares, reposts, and word of mouth. Glossier portrays their brand as customer-centric, which is a key to long-term success!
P.S. Did you know that more than 70% of Glossier's traffic and sales come from customer referrals? (Our jaws dropped too, no worries!)
Blogilates
Founded: 2009
Media: YouTube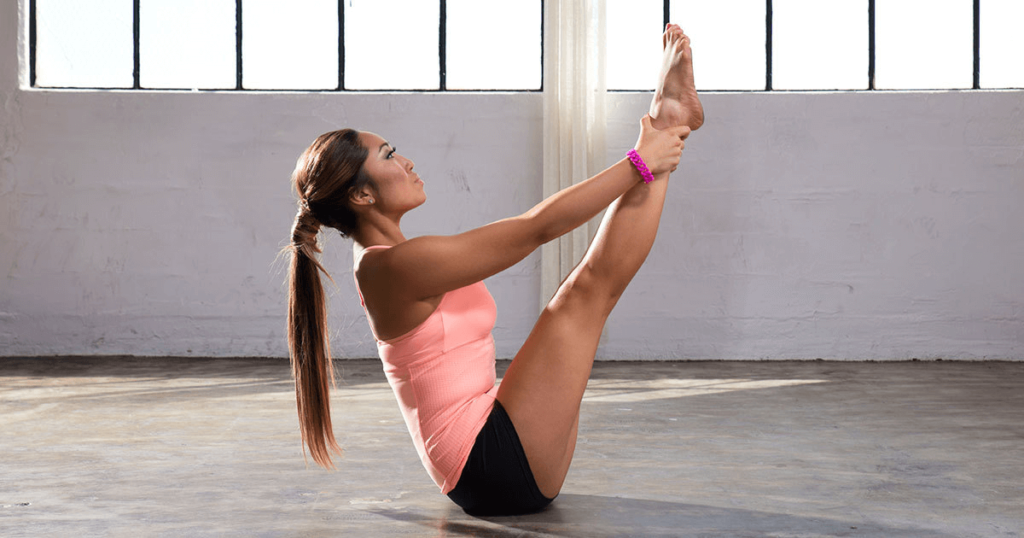 If you are a pilates fan, you must have heard of Blogilates! It is the number one YouTube channel for fitness enthusiasts.
Blogilates was founded by Cassey Ho in 2009 and is a truly interesting case of an unintentional grassroots social media success. Cassey was a fitness instructor, but after moving to another city, she started making exercise videos for her old students.
Her students gradually started sharing her videos with others, and her audience started spreading. Before you knew it, Blogilates was established as a company that many influencers started talking about and promoting on their social media channels!
Today, Cassey Ho is among the 25 most influential people on the internet according to TIME Magazine! What a success story!
Blogilates Grassroots Marketing strategy explained
How did Blogilates become so successful? Simple: Blogilates fostered a niche target audience of dedicated advocates.


Her former students and pilates enthusiasts used social media and word of mouth to spread the message. As Ho's followers grew in number, her brand became recognized by social media influencers, who started promoting it on their SoMe platforms.
And although inadvertently, grassroots marketing helped Cassey gather 5.5 million YouTube subscribers, 2 million Instagram followers, and become the owner of a multi-million dollar company!
Buffer
Founded: 2010
Media: Social Media, Web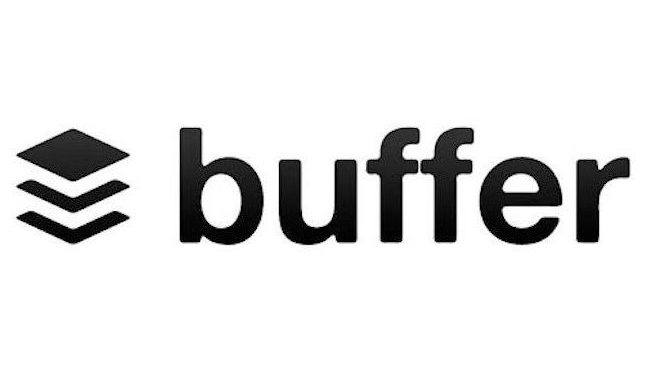 Buffer is a post-scheduling tool for social media that uses grassroots marketing strategy for its own social media promotion! It is no secret that Buffer used content marketing to increase their brand awareness, but how exactly did they do that?
Buffer's grassroots marketing campaign consisted of three steps:
Let's explain. Through guest posts, Buffer secured backlinks that are crucial for driving organic traffic, gaining domain authority, and being recognized in Google search.
Thanks to guest posts, they had the viewership to start targeting audiences with content that was shareable. Hence, more and more people started recognizing Buffer.
Finally, consistency in posting secured them loyal followers who today make a community of more than 1.2 million users!
Grassroots marketing ideas we can take from Buffer
Buffer showed that innovative and slightly unusual approaches to branding can pay off. Their three-step grassroots marketing campaign ensured their long-lasting success on the market.
Guest posts with backlinks, content that was targeted at the right audience, and continual consistency are the three ingredients for the recipe for absolute success!
The founder himself became the biggest brand advocate for Buffer. In the first 9 months since he established the company, he had written over 150 guest posts that helped him drive traffic to his website!
He estimates that in those months, only through guest posts and backlinks, he gained around 100000 users!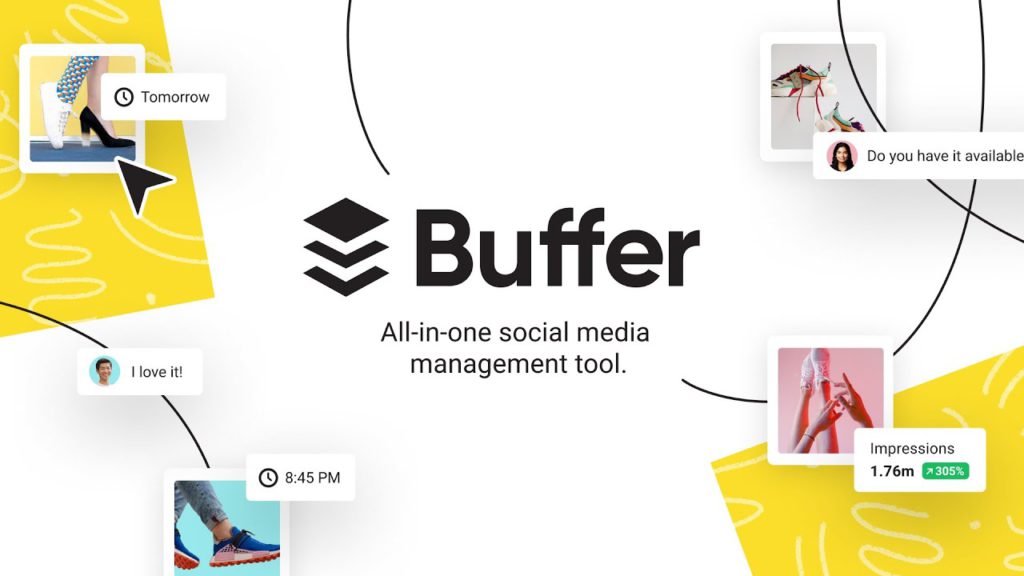 Today, Buffer has a yearly revenue of $16 million, operates on iOS, Android, and web platforms, and is a preferred app for post scheduling by many!
Have you started with guest posts already?
A step-by-step guide to quickly scale your business with grassroots marketing
Now that we have established what grassroots marketing is, it is time to see the steps to creating a grassroots marketing campaign that will secure your small business's rise to a multi-million dollar corporation!
We have created for you a guide with simple, yet highly effective steps, to implement into your marketing strategy and we are sure you are going to love them! Let's check them out!
Audience research and segmentation
A key to successful grassroots marketing is knowing who your target audience is.
Demographic research can help you learn more about your consumers' age, location, education, etc.
Even more importantly, learning about your audience's interests, pain points, and things they care about will incentivize them to engage with your content and start sharing it with like-minded people.
Gathering this information will help you create more targeted and effective campaigns to appeal to their personas.
The more targeted and personalized your campaign, the better your chances are that your customers will love it and start spreading the word about your brand to others!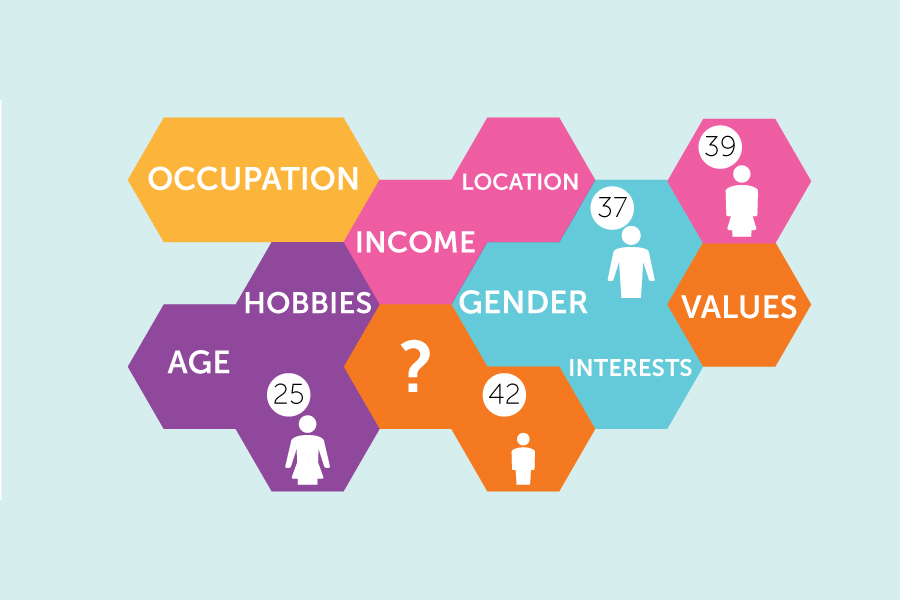 Choose the brand ambassadors (optional step)
Once you have gathered enough information about your target audience and decided what type of content you want to create, you can add an optional step and research potential brand ambassadors within your targeted group!
Finding influencers and micro-influencers and offering them incentives to advocate for your brand on social media can help you increase your brand recognition faster.
Offering them a free product for a social media post with your brand on it, arranging a long-term discount on your products, and giving discount codes for their followers, are some of the ways to approach influencers and begin a partnership with them!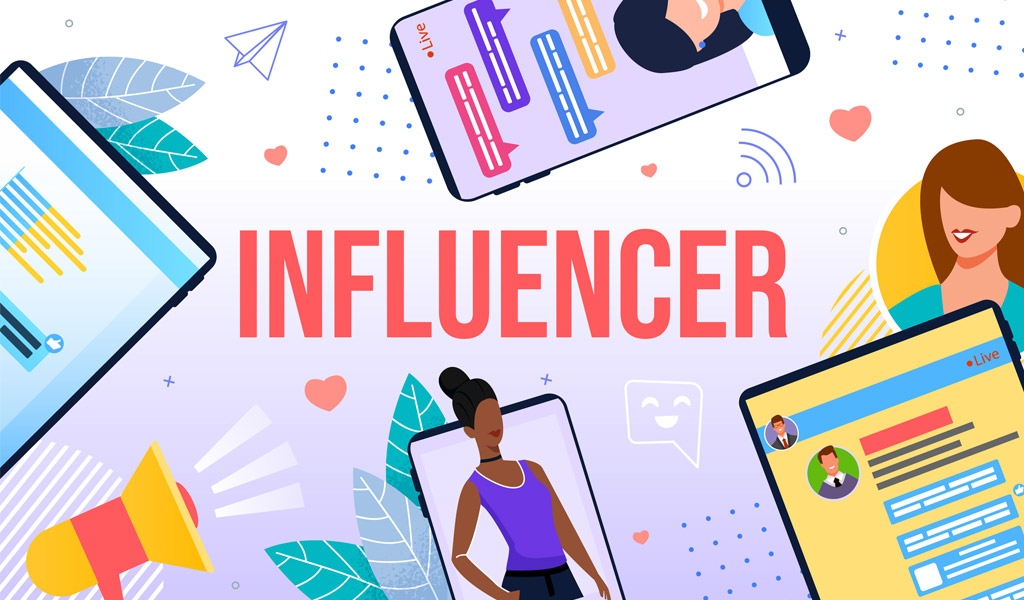 Content optimization
Even though you will not be looking for targeting large audiences upon starting your grassroots campaign, content optimization is still important for ensuring targeted consumers will receive your message.
You should make sure that your content:
Works on all social media platforms
Contains keywords
Has engaging visuals
Engages consumers
If your list of must-haves is checked, you are good to go! Your content is now sharable and people will surely enjoy engaging with your brand and informing others about it!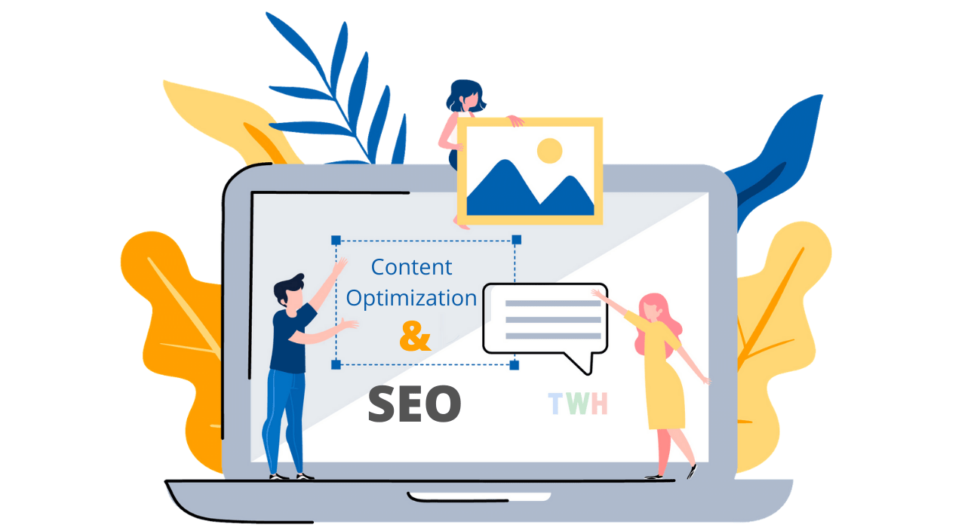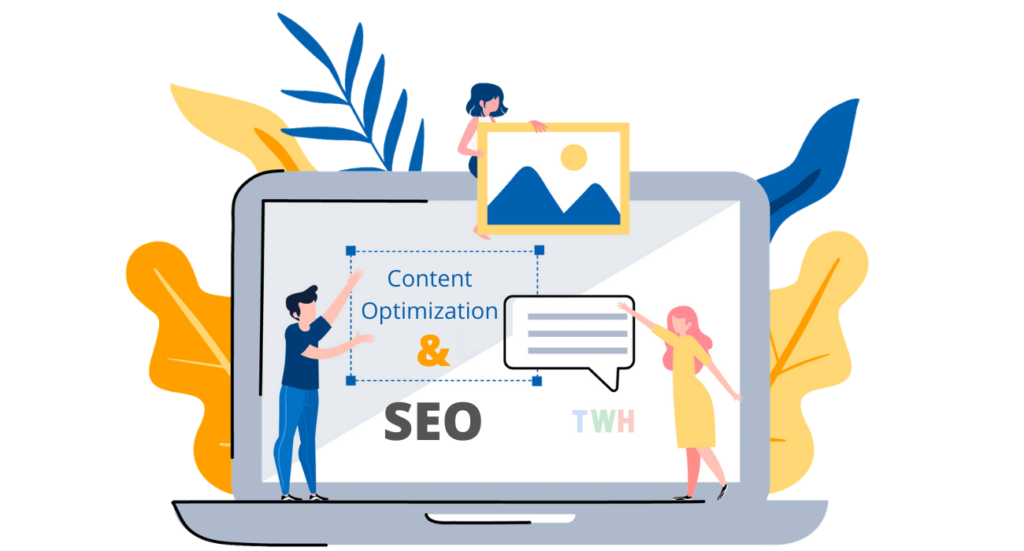 Evoke an emotional response
Creating content that will stimulate emotional responses can go a long way in establishing trustworthy and long-lasting relationships that will bring in new customers.
People love reading content that appeals to them and triggers their emotions. This will motivate them to spread the word and show it to other like-minded people.
Remember to include a lot of useful information that will educate consumers on how your brand can benefit them and improve their lives.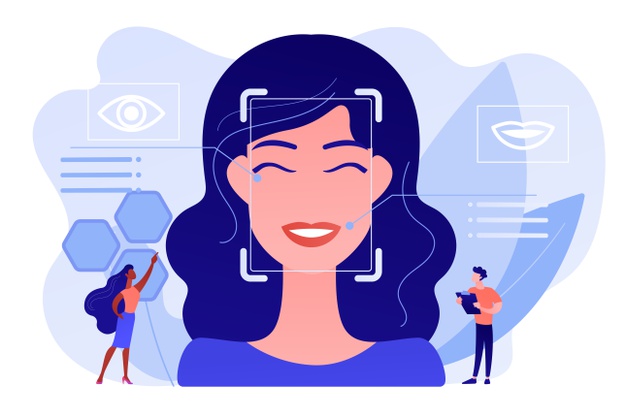 Ask customers to share your content
The basic principle of grassroots marketing strategy is spreading your brand name through word of mouth without breaking your budget.
Therefore, start engaging with your customers and social media followers and motivate them to share your posts and brand message with others.
Offering incentives for referrals is a proven method for reaching larger audiences and raising your brand awareness!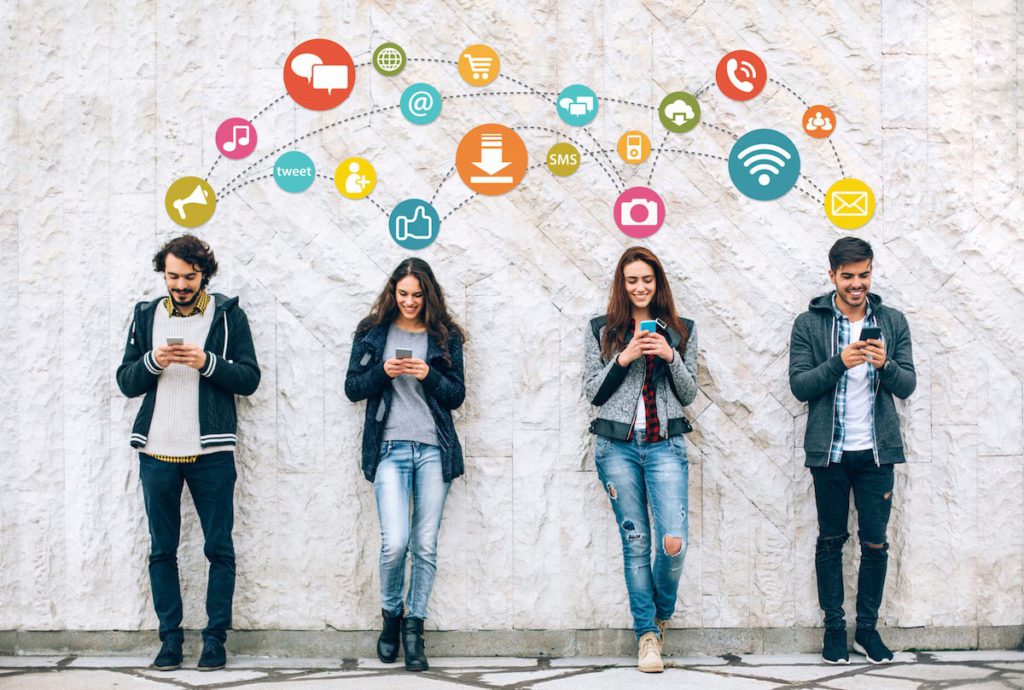 Bonus tips for successful grassroots marketing
Once we have learned what grassroots marketing is, how it differs from guerilla marketing, and what the steps for a successful grassroots campaign are, it is time to put in that last piece of the puzzle and create a campaign that will get the brand recognized worldwide!
Following in the footsteps of other small businesses which rose to prominence within a short amount of time, you can be assured of your company's success!
However, before you go, we have prepared one BONUS TIP for you! An additional thing you can do to start your grassroots campaign is playing with little controversy.
Controversial content can quickly become a hit on social media that will escalate your brand visibility!
Check out what the current trends are, be creative, and put a spin on the content that your followers will go crazy about!
We hope you are impatient to finish reading this article and start making your perfect campaign with these amazing grassroots marketing examples! Good luck and let us know how it is working out for you!