Creating a clever ad campaign is tricky during any crisis. Brands want to latch on to a very public topic. But as you'll see, showing "tact" during a pandemic is a minefield – coronavirus ad campaigns are a testement to this.

We can't be too direct. But also not use the circumstances as a pure PR game.
Trying too hard to be funny or being over-the-top emotional might have the opposite effect.
The goal is to take a unique angle given current circumstances while keeping the message on the brand. Tough right?
These are the great coronavirus campaigns of 2020 we'll remember…and the one's we'll pretend didn't happen.
Most of us are following the rules.
Stay-in
Wash your hands
Socially distance
Don't touch your face
Wear mask…?
No matter where you are, most people are currently experiencing elements of cabin fever; despite trying to stay busy.
Fact: It's estimated that Netflix has grown the number of paying subscribers by 20% since the start of this year.
Usage of the streaming platform has actually accounted for a massive jump in internet usage across numerous markets. It's as much as 70% in Italy.
The Coronavirus Netflix Campaign
This was actually a student project that went viral. Some students from the Miami Ad School Europe in Germany produced the ad for a school project. You read that right, this viral campaign was a student project.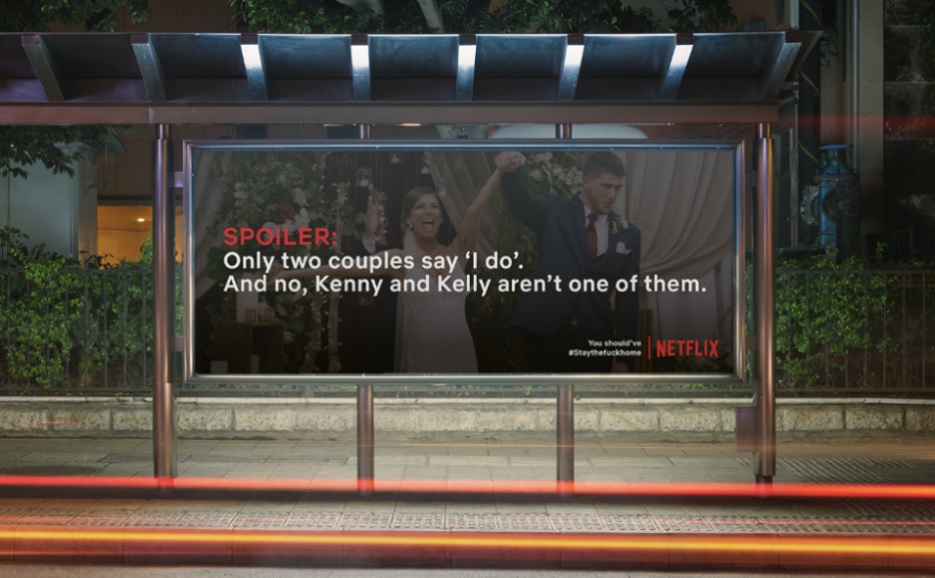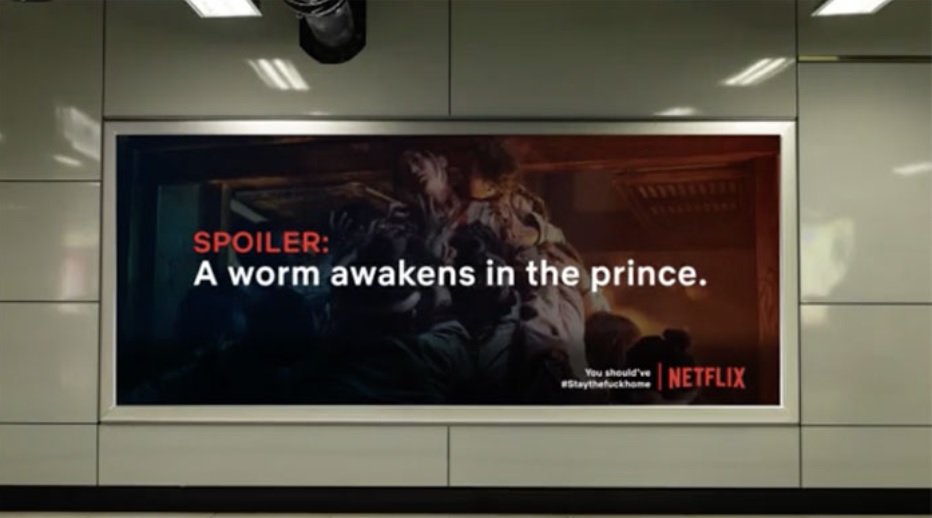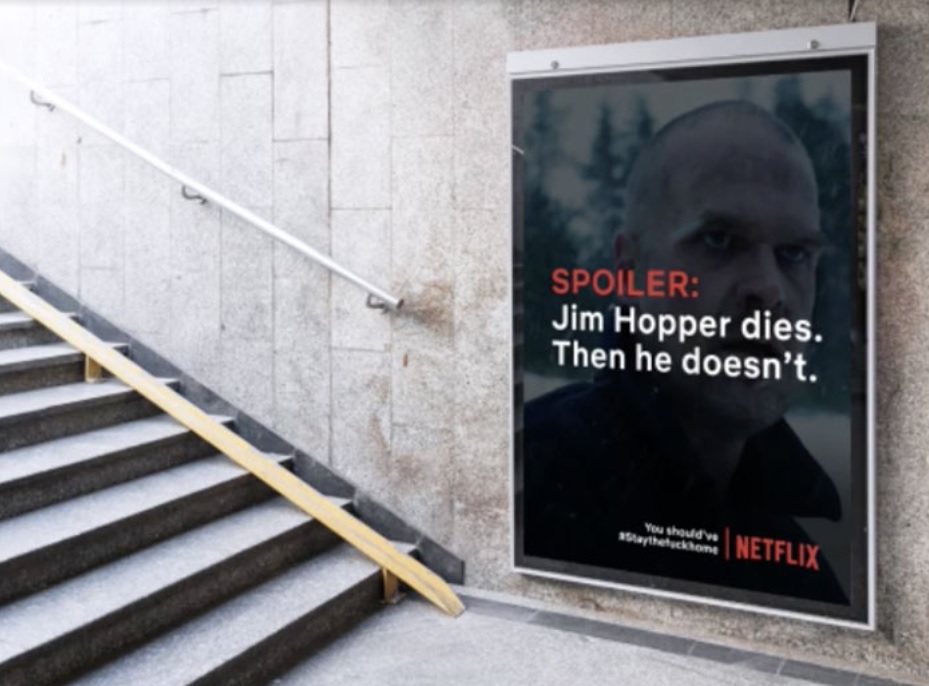 More here:
https://www.adsoftheworld.com/media/outdoor/netflix_the_spoiler_billboard


Why this COVID-19 ad campaign is brilliant:
The massive increase in Netflix users has become a greater part of our "shelter in place" lifestyles.
This "tongue in cheek" ad campaign playfully asserts that you might want to think twice about stepping outside.
That is unless you want to find out how your favorite show ends.


The Netflix viral campaign results:
Netflix was impressed, that's pretty good for a student project: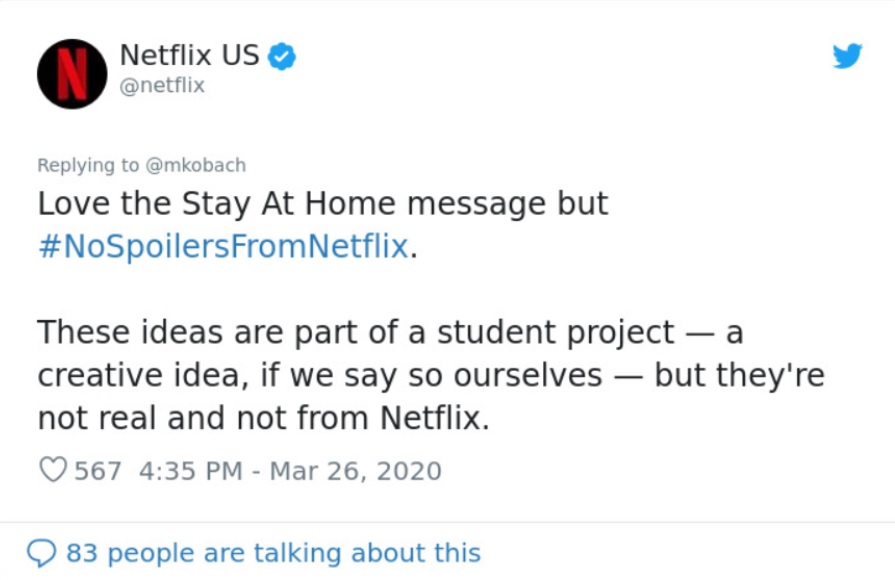 ---
Budweiser's #OneTeam Campaign
What is a Netflix binge-fest or recorded sports without a cold beer?
Anheuser-Busch InBev debuted a commercial honoring health care workers and announced that it would donate $5 million to the American Red Cross in support of the fight against the coronavirus pandemic.
Anheuser-Busch InBev profits took a hit in the first two months of 2020 as the coronavirus impacted nightlife in China, resulting in a $170 million loss.

The Covid-19 Budweiser Campaign
The ad was released by DAVID Miami and aired on TV on March 25th, 2020.
See more here:
https://adage.com/creativity/work/budweiser-one-team/2246436
Why this Covid19 ad campaign is an appropriate branded message
This campaign combines corporate social responsibility and a tribute to sports and the heroes on the front lines of the global pandemic.
If you haven't noticed, most of the ads in this article focus heavily on nostalgia marketing. Focus on the history and the company's legacy.
The clever marketing campaign's results:
Sports lovers feel acknowledged and positive about supporting the brand because the message makes them feel like they're giving back to the community.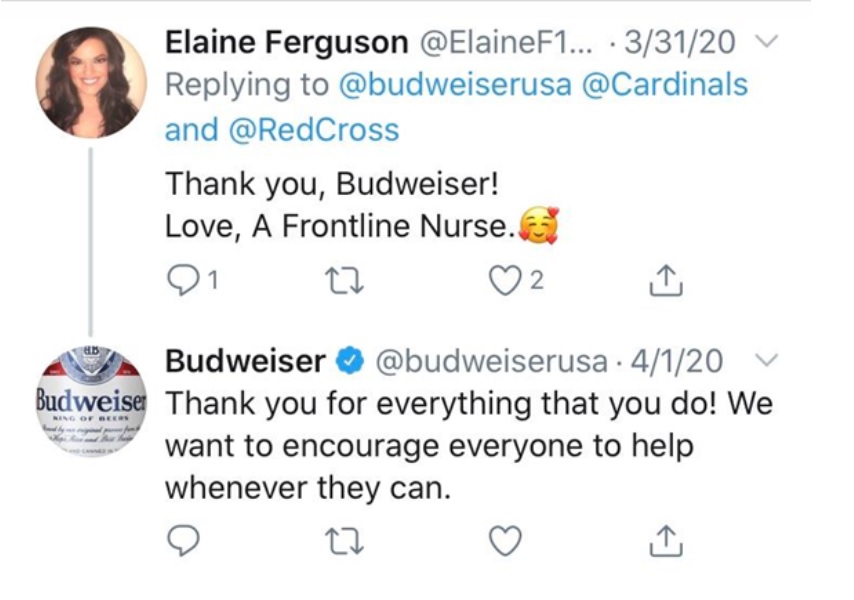 ---
Ford's #BuiltToLendAHand 2020 Campaign
It's safe to say no one is rushing to their local car dealership for the event of a sale.
Major car manufacturers have announced coronavirus car payment plans and programs to mitigate rampant car loan defaults and repossessions. Ford saw sales plummet 13% in the first quarter after March.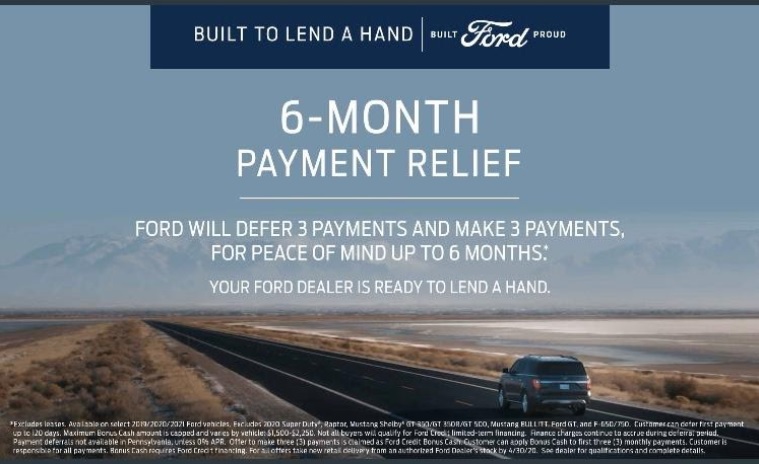 The Coronavirus Ad Campaign From Ford
Ford's campaign recalls their significant moments in history serving the nation over the last century. The brand knows its place in American culture and recognizes that vehicles are one of the most taxing expenses in people's lives.
Ford worked in collaboration with Wieden+Kennedy New York.
See more here:
https://corporate.ford.com/coronavirus.html
http://www.insideradio.com/free/in-new-ads-ford-says-it-s-built-to-lend/article_9e422c16-6829-11ea-afc9-d3a17d2a022e.html
Why this Covid19 ad campaign inspires loyalty:
They acknowledged the current economic downturn and proposed solutions that work with the customer instead of carrying on with empty advertising.
Those financing vehicles through Ford Credit are being offered assistance in order to meet payments. Ford is even manufacturing personal protective equipment and medical respirators at its factories.
The public response to the ford ad:
Ford continues to set the tone as a reliable brand that stands the test of time and resonates with hard-working American people.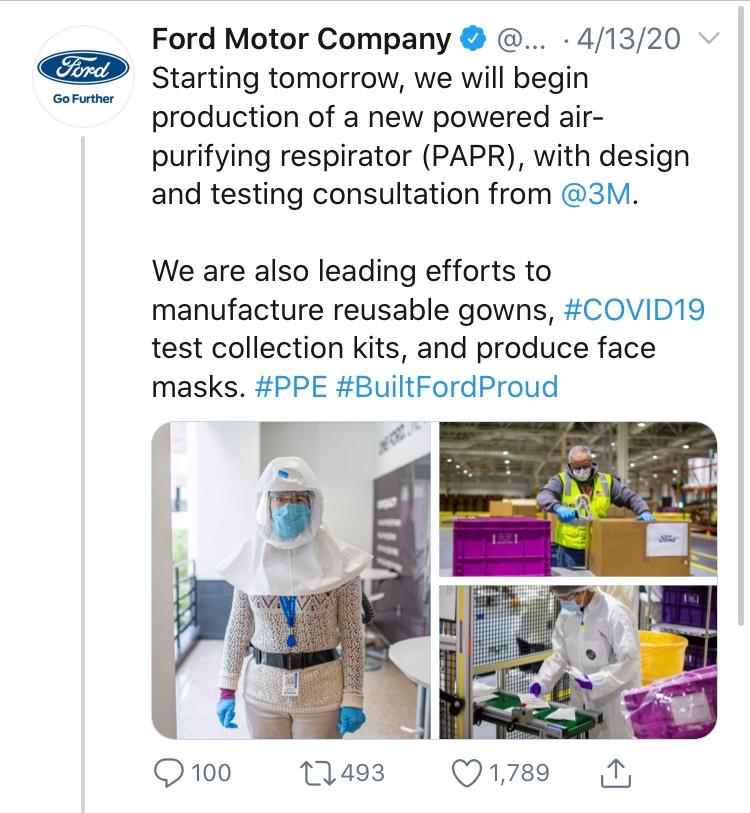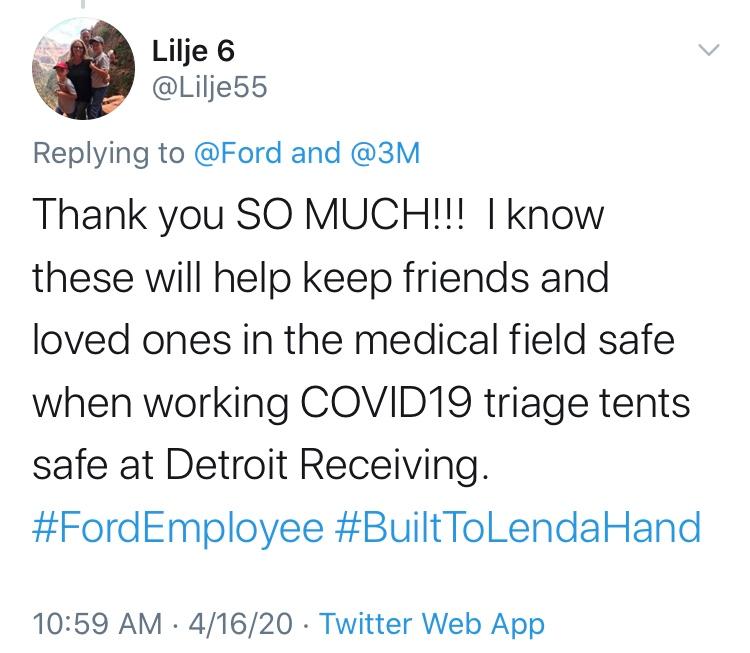 ---
Guinness Says "Don't worry we'll march again" in Ad
Guinness relies heavily on St. Patrick's day celebrations and parades, which draw large crowds every year around the world (about 149 million people) spending almost $6 billion at bars, restaurants, and retail shops.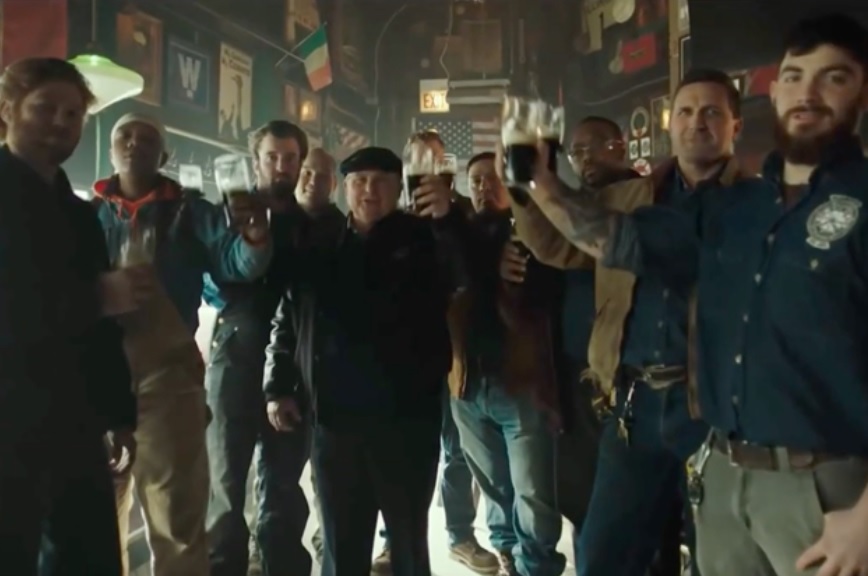 The Covid19 Guinness Ad Campaign
Guinness partnered up with Philadelphia based Quaker City Mercantile to put out a poignant spot about cancelling celebrations in times of crisis and to acknowledge that things will be a little different this year.
See the full-length commercial here:
Why this Covid19 ad campaign is brilliant:
Guinness was one of the first brands to address the virus and did so by encouraging people to be safe and reassuring the customer that they will still be there when normalcy is restored.
They nailed their response by crafting a nostalgic message that conveys a powerful sense of identity, resilience, and class in the face of these events.
The public reacting to Guinness' recent ad campaign results: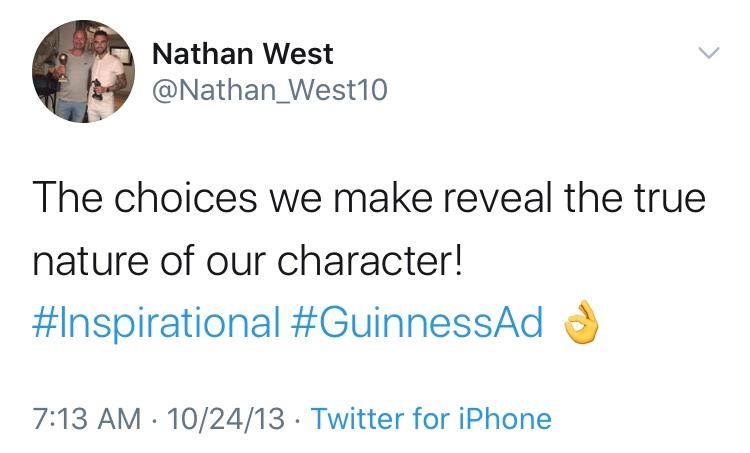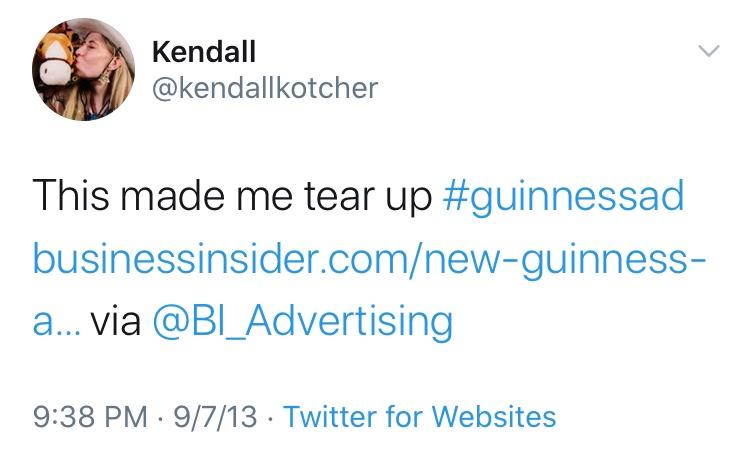 ---
TikTok #SafeHands Campaign
As you could easily predict, social media consumption has rapidly grown amid coronavirus. TikTok is the app to beat, with over 1.7 million downloads worldwide.
As the shelter in place orders became more prevalent, TikTok downloads increased by 18% March 16-22.
The Covid19 TikTok Hashtags
Tik Tok launched several viral campaigns that address COVID-19 such as the #HayiCorona challenge in South Africa and Tik Tok Vietnam's collaboration with UNICEF #ONhaVanVui (#StayHomeIsFun) challenge.
See more here:
https://www.tiktok.com/trending?lang=en
https://www.tiktok.com/@unicefvietnam?lang=en
https://www.tiktok.com/@who?lang=en


Why this Covid19 marketing strategy is unmatched:
Tik Tok's effortless user experience, fun hashtags, and individualistic arena make the app the new favorite social distancing past time.
Users can also explore hashtags related to the pandemic and find easily accessible links to WHO's information and local health resources.
The hashtag marketing campaign results:
An enviable level of content engagement. Tik Tok saw a 27% increase in engagement on sponsored posts between February and March. Even P&G partnered with Tik Tok to spawn hashtags that have generated 8.7 billion views globally and 1.7 million response videos.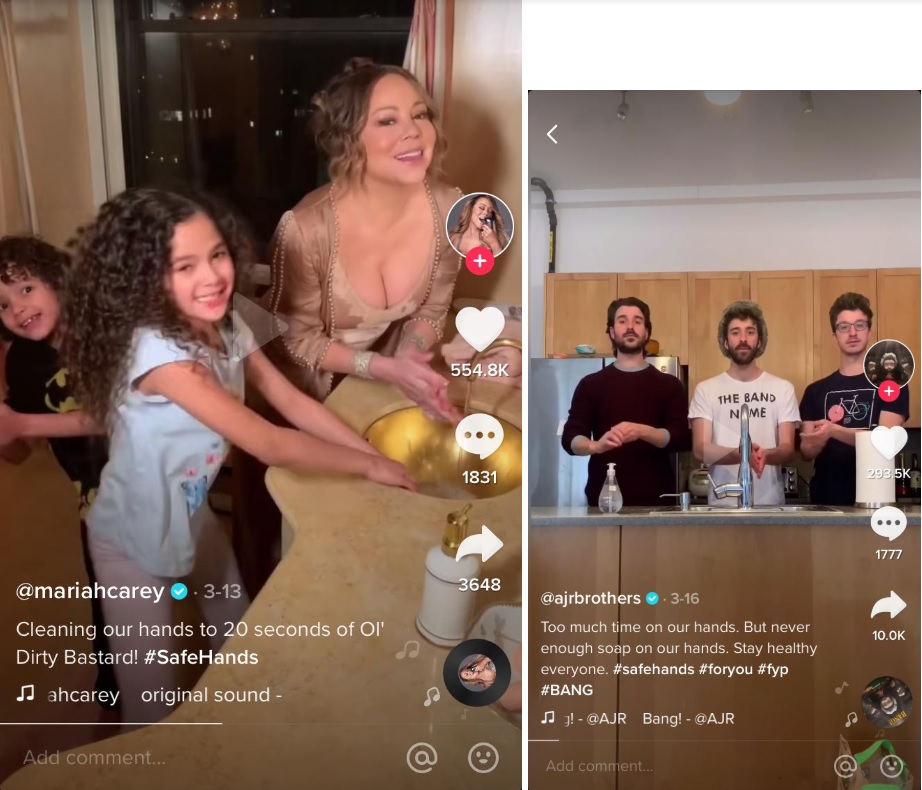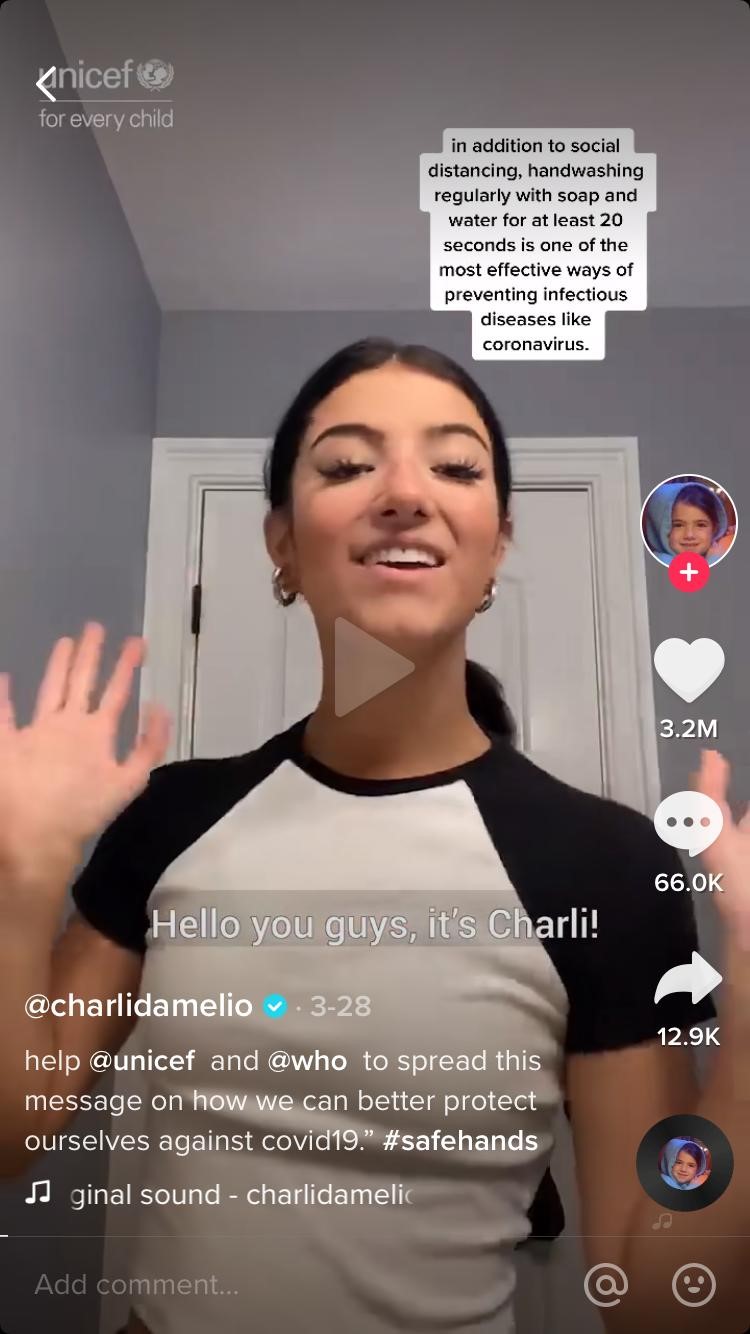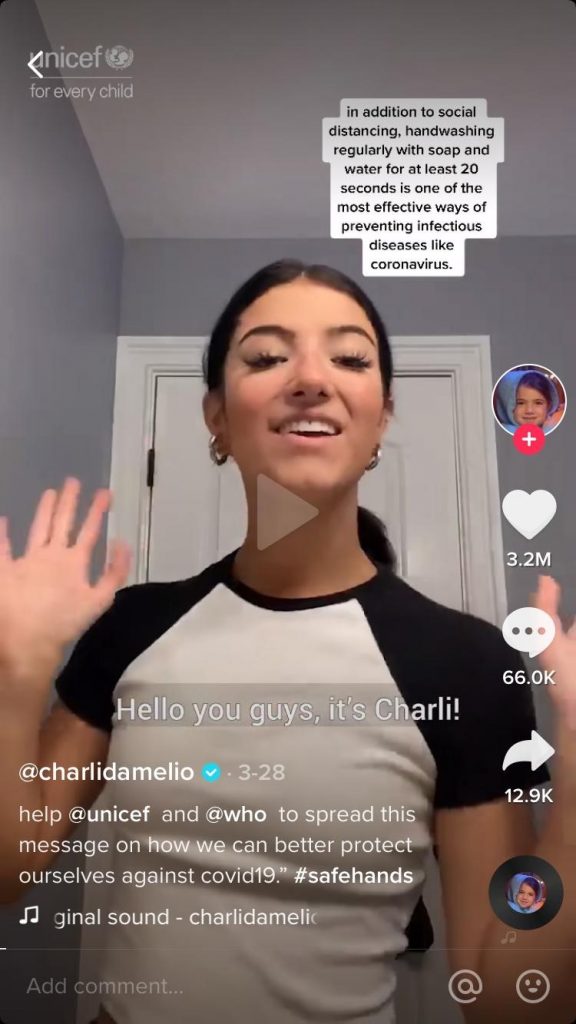 And the "clever" advertising campaigns of 2020 that need some work…
Of course, this is just pure speculation, conjecture, and opinion. Judge for yourself. Do you agree? Are these ads clever or cringy?



McDonald's #StaySafebyStayingApart Branding Campaign
Quick service fast-food chains like McDonald's have been able to stay open since over 70% of their business operates via drive-thru.
Given that minimum wage workers continue to risk their health by showing up to work every day, this next ad has drawn some negative attention.
This one divides people, some find it clever. Others take issue with the company's image and brand.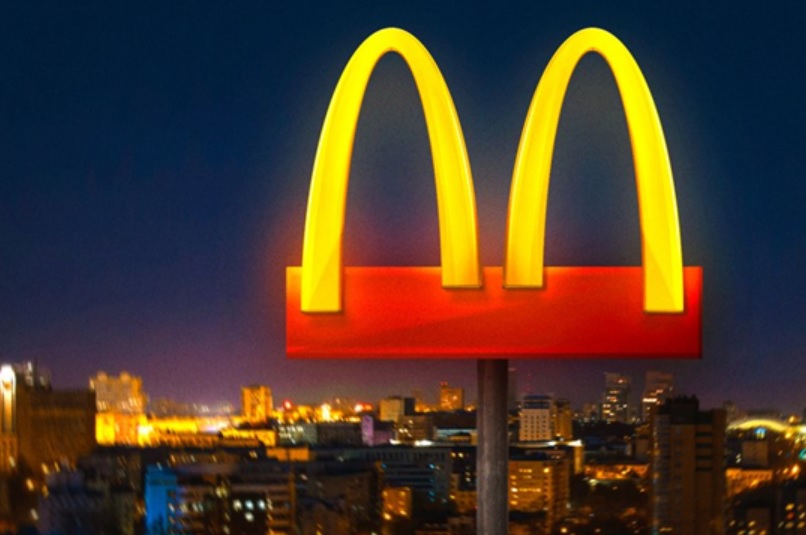 The Covid19 McDonald's Campaign
To promote social distancing, McDonald's Brazil redesigned its logo to separate the iconic golden arches and featured it in a TV spot and across social media accounts.
Following a backlash, the content was replaced with promotion for the McDonald's delivery and drive-thru, led by Wieden + Kennedy New York in the U.S. markets.
See more here:
https://adage.com/creativity/work/mcdonalds-separated/2245431
Why this Covid19 marketing strategy is cringey:
The message that was masked as concern for the public felt disingenuous and exploitative.
The ad highlighted what the brand isn't doing rather than how they are helping. Altering the brand logo just seems like a contrived move that alienates customers.
The results of this campaign weren't very nice: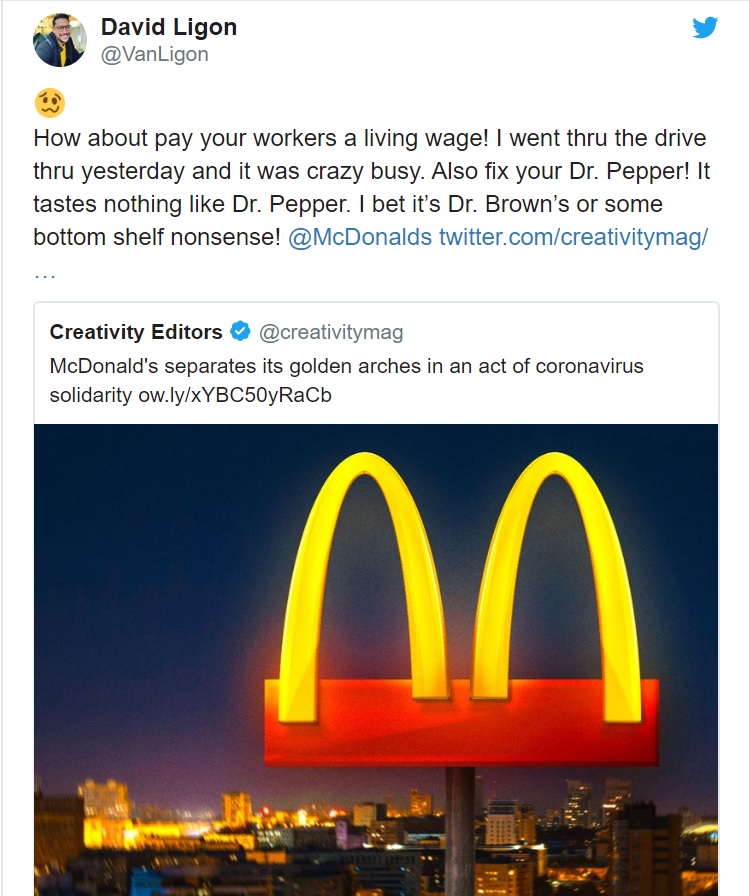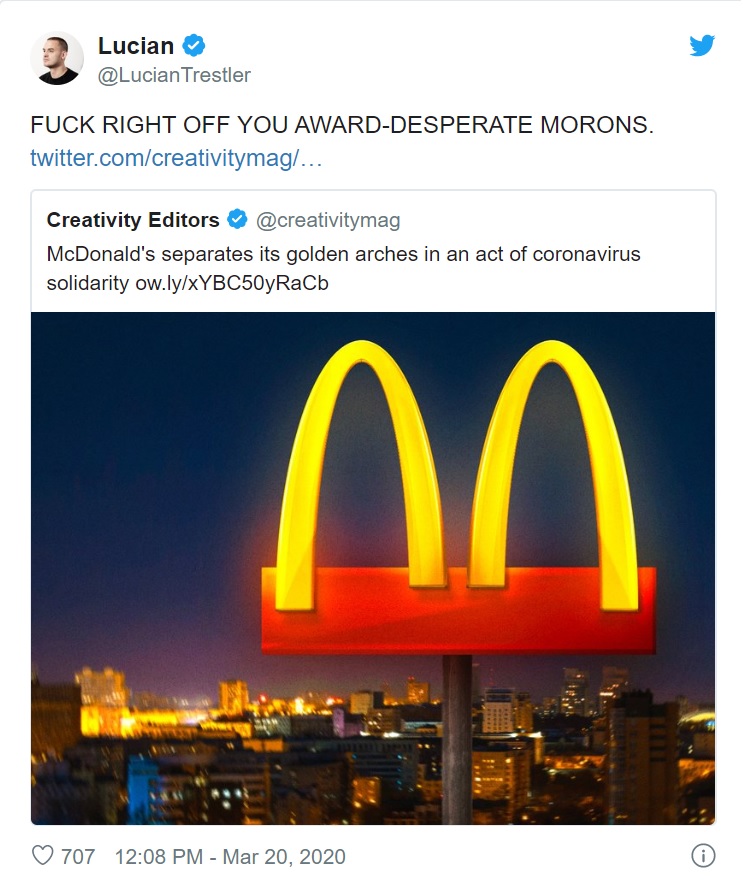 Norwegian Cruise Lines #FeelFreetoFeelMore Campaign
It's hard to imagine the hell that would be being trapped in a cramped cruise cabin on a virus-hit ship. Over 30 cruise ships have had confirmed coronavirus cases on board and have struggled to dock.
Needless to say, the timing of this next campaign was rather unfortunate, especially with what came to light regarding leaked company-wide emails.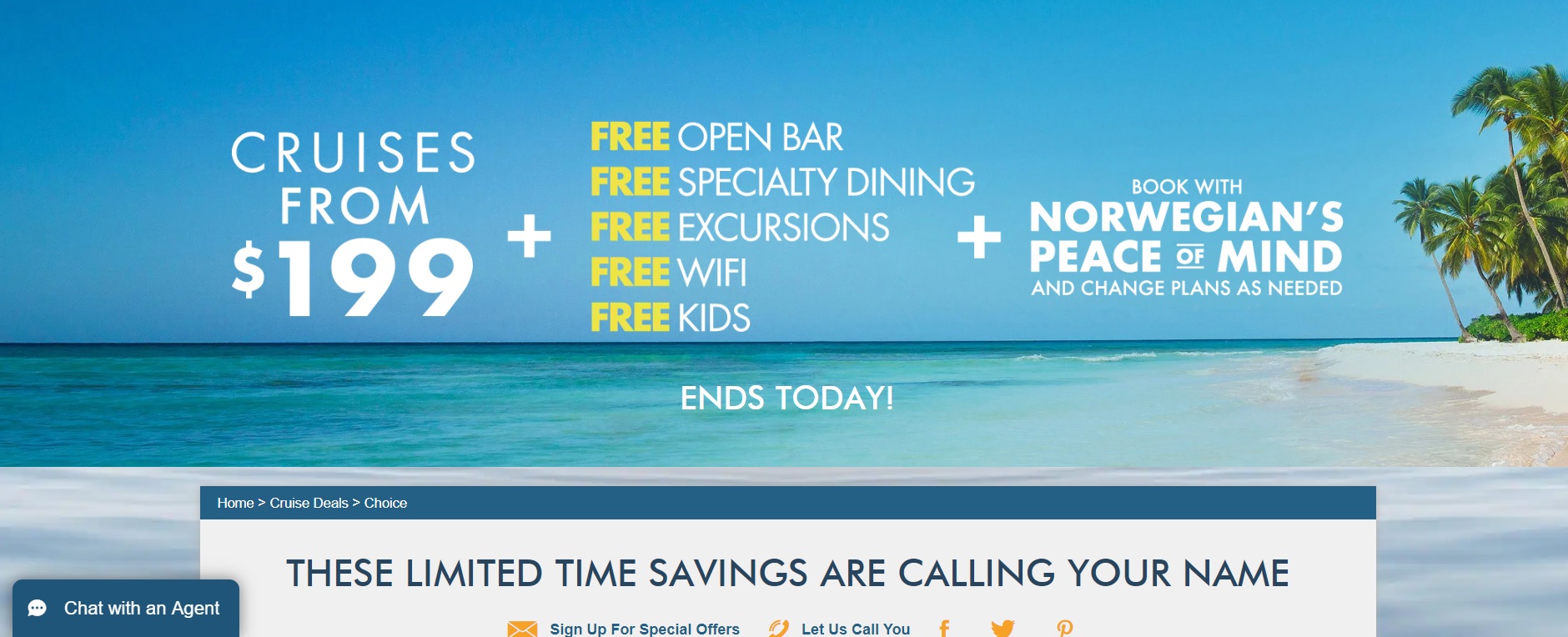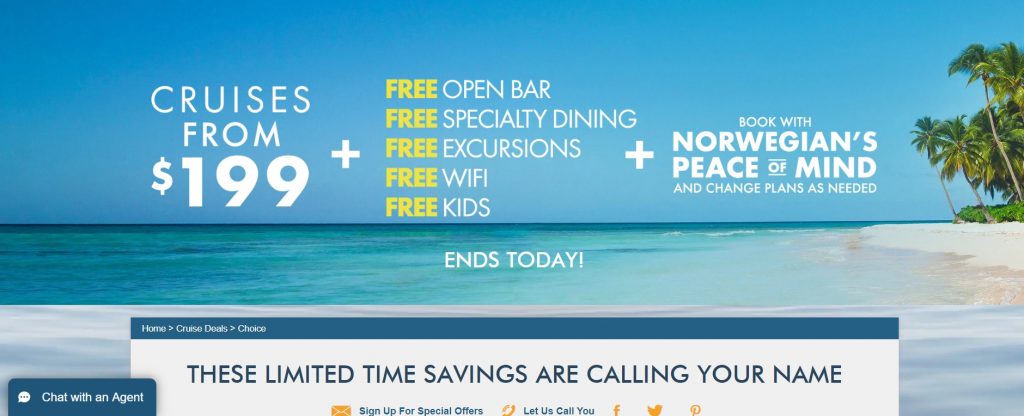 The Norwegian Cruise Line (NCL) Campaign in the height of COVID-19 shutdowns
The campaign was developed with partner agencies BBDO Atlanta and OMD. This particular ad aired on March 11th and is meant to encourage guests to 'Free' themselves with a well-deserved vacation on their terms (hence freestyle cruising).
See more here:
https://adage.com/article/cmo-strategy/7-brands-ads-unfortunately-timed-coronavirus-pandemic/2244631


Why this coronavirus marketing strategy is tone-deaf:
NCL acted in short term interests by instructing sales agents to tell customers that coronavirus cannot survive in tropical climates.
Conducting business as usual and putting customers in harm's way is completely reckless and a recipe for a PR disaster.
The NCL website announces that all trips are suspended into May 2020, which is a pipe dream, to say the least.
The results of the marketing ad campaign:
Trouble in paradise.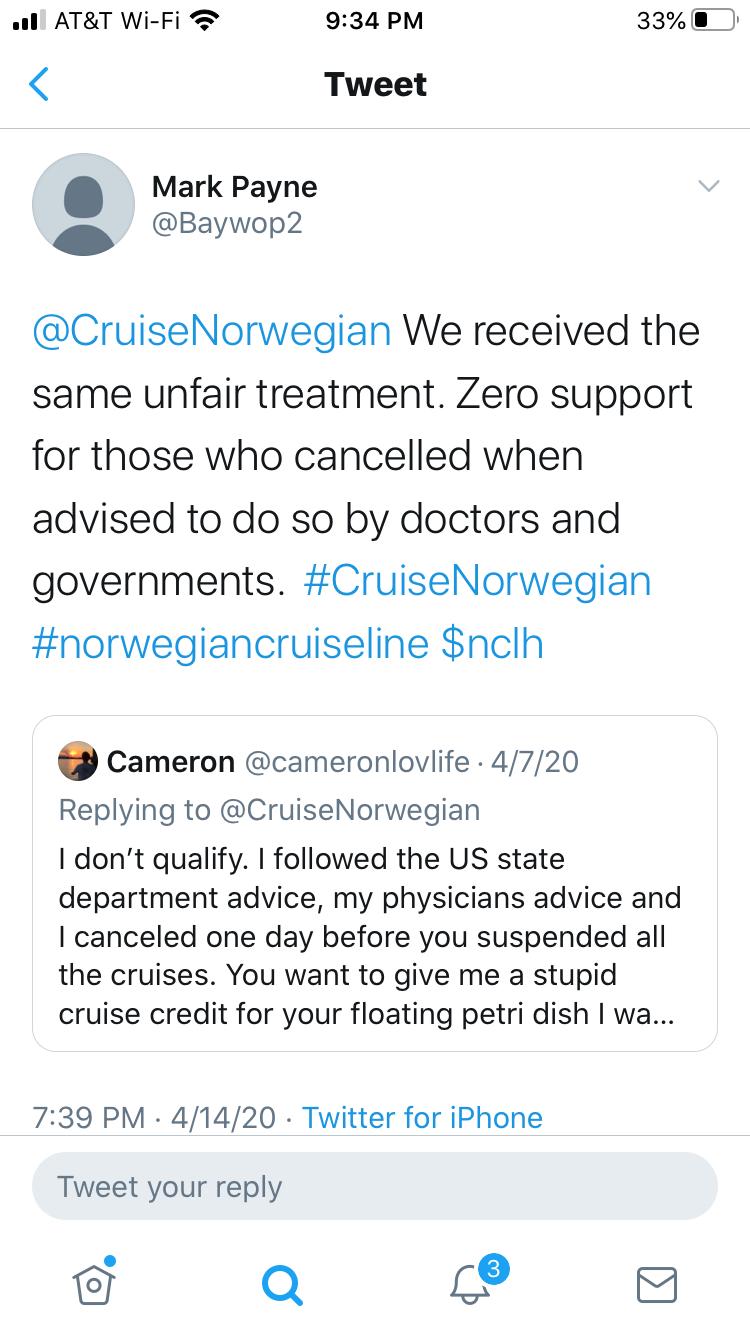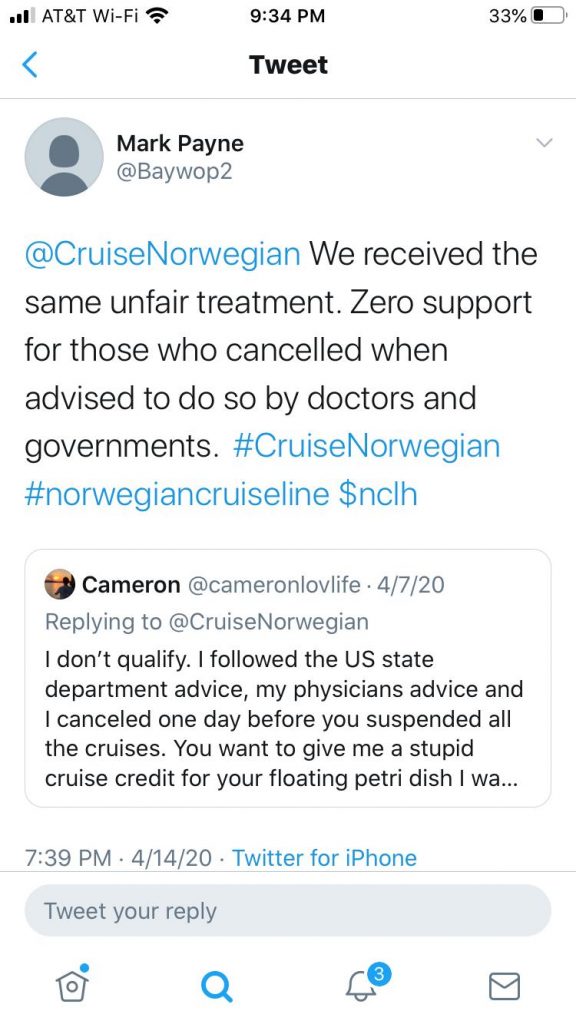 ---
Travel and hospitality industry during COVID-19

How should these brands respond to the crisis? Our CEO, Taylor Ryan, and Carlos Villaro Lassen joined Webinar organized by Lugauge hero talk about how the current pandemic affects the travel and hospitality industry as well as the world economy in general.

Travel and hospitality is the industry that has got the hardest hit from the Covid-19 pandemic. There is no doubt that the way we travel will change. Donnie Rust, CEO of The lost Executive in his recent article covers possible ways how technology as VFX and CGI could on replace travel we know.
---
Adidas #ChangeIsATeamSport Ads
Adidas shares were down 6.3% in recent weeks and first-quarter sales tanked by $1.1 billion due to the impact on China sales.
Adidas CEO Kaspar Rorsted sent an email to all Adidas and Reebok retail employees stating that U.S. stores would remain open in the wake of the coronavirus.
"Closing down is easy, staying open in a healthy environment requires courage, persistence and focus.

For all coronavirus-related decisions we will—as a general principle—follow local regulations as different regions/countries/markets are impacted at a different level at any point in time.

In all regions and countries where legislation allows, we expect the leadership teams to be working from our offices on a daily basis… Where work is conducted from home, we ask for your utmost focus and dedication to do your job as good as possible every day."

-Adidas CEO Kaspar Rorsted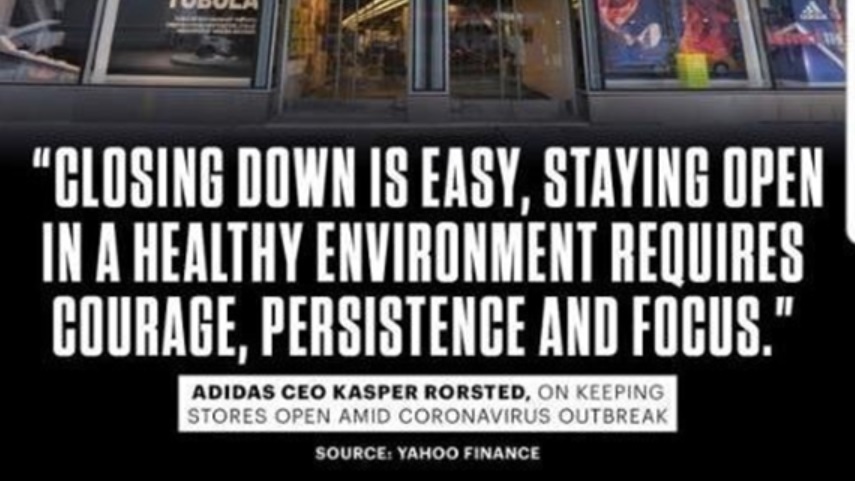 The Change is a Team Sports ad, produced by Adidas Originals' global agency of record Johannes Leonardo, premiered during the 2020 Grammy's in January.
The focus of the campaign is local community growth through inspired positive change and creativity.
See more here:
Why this brand's initial Covid-19 response is weak:
While the campaign itself isn't bad, the brand should be focusing on reframing its content to address today's circumstances. Adidas' social media posts have become less frequent in the absence of sporting events.
Twitter posts are down to one per week instead of their normal 5-6 weekly posts. The few posts that they have made show no deviation from the normal strategy.
The results of a poorly thought-through campaign:
The customer won't see how new Adidas products fit into their new lifestyle, especially when other expenses rank higher on their list of priorities. Customers will also gravitate towards other brands that are protecting employees during this time.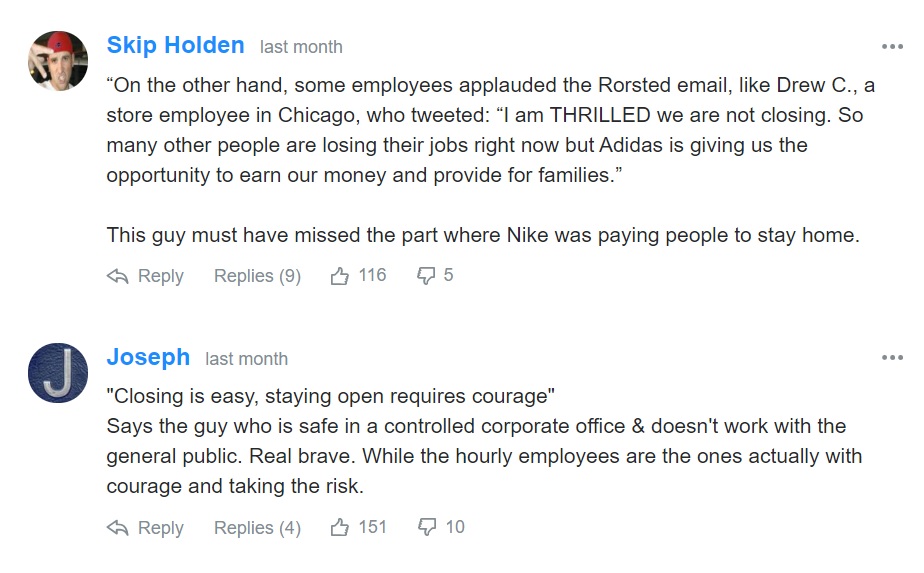 So what can brands learn about advertising during a global crisis?
No one wants to be sold to when their livelihood is on thin ice or on hold for the foreseeable future. It is important to be sensitive to this disruption of everyday life and hit pause on trying to sell a product.
Instead, the focus should shift to highlighting the brand's core values.
Place in an individual's life by crafting an honest message, showing that compassionate actions are being taken to support the global community.
The audience can see through a gimmicky logo change and exploitative images of seemingly cheerful, overworked employees.
This is the time to prove commitment, creativity, and devotion to the customer while putting procedures in place to assist employees at all levels.
The brand should draw a connection between its purpose and any real-world issues where they can step up to the plate and execute effectively.
Life as we know it has changed and the way we reach our audience has to reflect this. Brands that fail to engage their customers online by optimizing the use of new platforms will lose relevance as we step into our new normal.
This unprecedented time should be seen as an opportunity to really define brand identity and make constructive and discovery-driven adjustments to operate successfully in the future.


Less of CTA; more of a public service announcement for large brands
If you want to be bold and stand out (in a good way). You have to take chances.

One of the most successful coronavirus ad campaigns was the one that spent the least amount of money and was actually a student project.

Perhaps there's room for a better creative strategy paired with a digital angle.

Some of the largest brands are ditching their CMOs in favor of a new approach in the future.

Why not work with a company that can do both the "creative" and digital angle.
Get in touch with Klint Marketing and find out how we build creative and influential campaigns together.