There are many ways to go from rags to riches. For most, it consists of hard work, dedication and a unique product or service. However, there are different methods to go about it. The next 30 entrepreneurs started off their careers as drug dealers before turning to more lawful businesses.
Tim Allen – net worth $80 million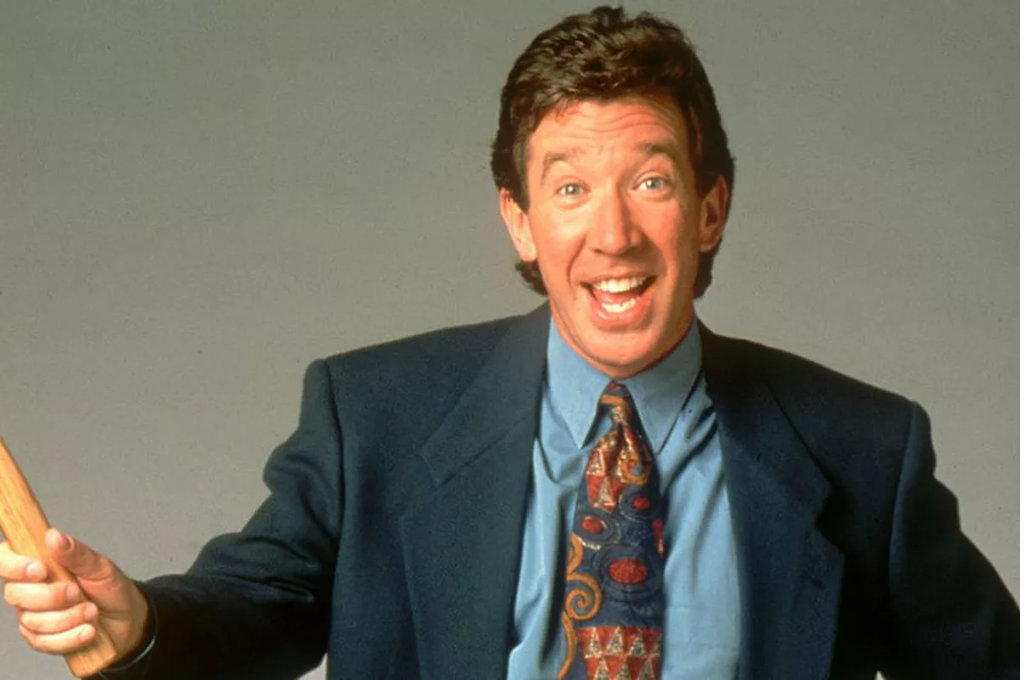 Nowadays, Tim Allen might be well known for his acting career and American movies and sitcoms like Christmas with the Kranks and Home Improvement. But, he also has a cloudy past. Tim started selling narcotics in college when attending Western Michigan University.
His illegal activities eventually caught up with him when he was arrested with an accomplice in the Kalamazoo, Michigan airport for having 1.43 pounds of cocaine on him!

He ended up cutting a deal and only served two years and four months out of a possible life sentence thanks to ratting out his partner and giving the police a lot of valuable information about the drug trade in Michigan.
Tim started his comedy career while waiting for his sentence. He started off doing stand-up comedy in Detroit, Michigan at Comedy Castle. After serving his sentence Tim returned to Detroit and the comedy stand-up scene. There, he developed his skills as an actor.
Tim has made a fortune out of residuals earnings from his voice-over in Toy Story (as Buzz Lightyear) and from syndication of Home Improvement. Tim also capitalized on his role as Tim "The Tool Man" when he partnered with Ryobi, creating a line of power tools!
---
Jeff Henderson – net worth $800,000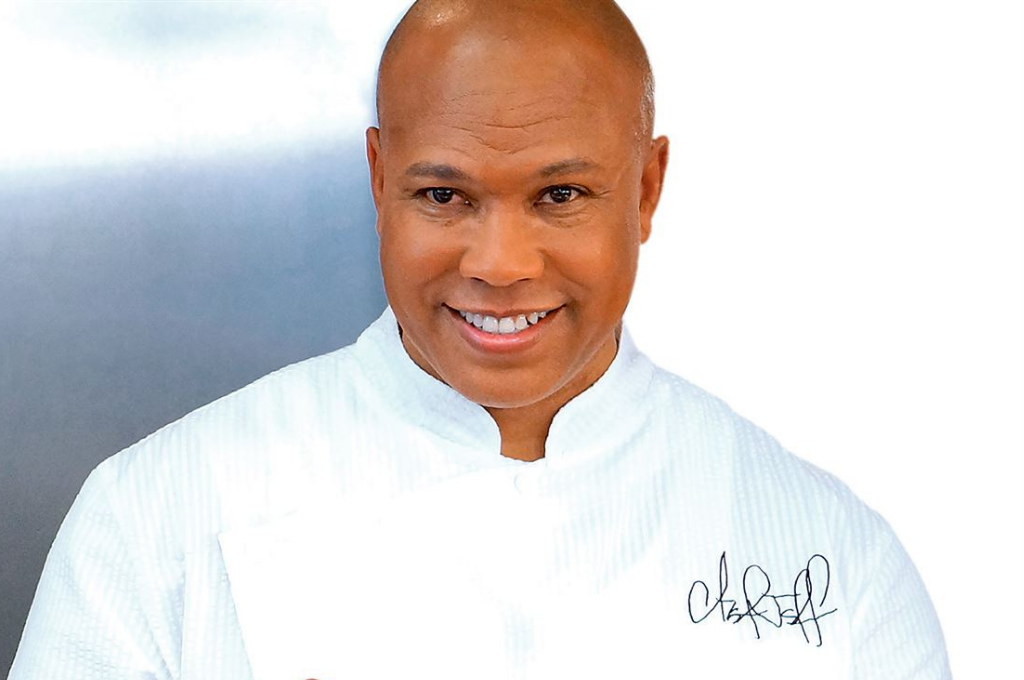 Initially, Jeff Henderson was a big-time drug dealer. He admits to, at one point, controlling over 40% of the cocaine market in South San Diego, making upwards of $35,000 per week. Jeff was arrested in 1988 at the age of 24 for the intent to distribute drugs. This landed him a prison sentence of 10 years! While in the cell, he learned how to cook and became a chef. He didn't stop there, he also took business courses while being incarcerated.
After finishing his sentence Jeff tried to find a job in the food industry, however, he was not successful. He was eventually hired as a dishwasher and moved his way up to line cook in various LA restaurants. After a short while, Jeff decided to move to Las Vegas. In Las Vegas, he struggled to find employment, but eventually, he found a job with Caesars Palace at Café Bellagio. In a matter of months, Jeff was promoted to head chef. By 2001 he was honored as Chef of the Year by the American Food and Wine Tasting Federation.
Jeff has taken his fame from fabulous Las Vegas and turned it into a successful business. Apart from being a top chef, he is a Food Network personality, a New York Times Best-Selling Author, a Keynote Speaker, and owns his own catering company named Posh Urban Cuisine. He gives back to the community by running the "The Chef Jeff Project" a project he started to help disadvantaged kids by putting them to work in his catering company.
---
Russell Simmons – net worth $340 million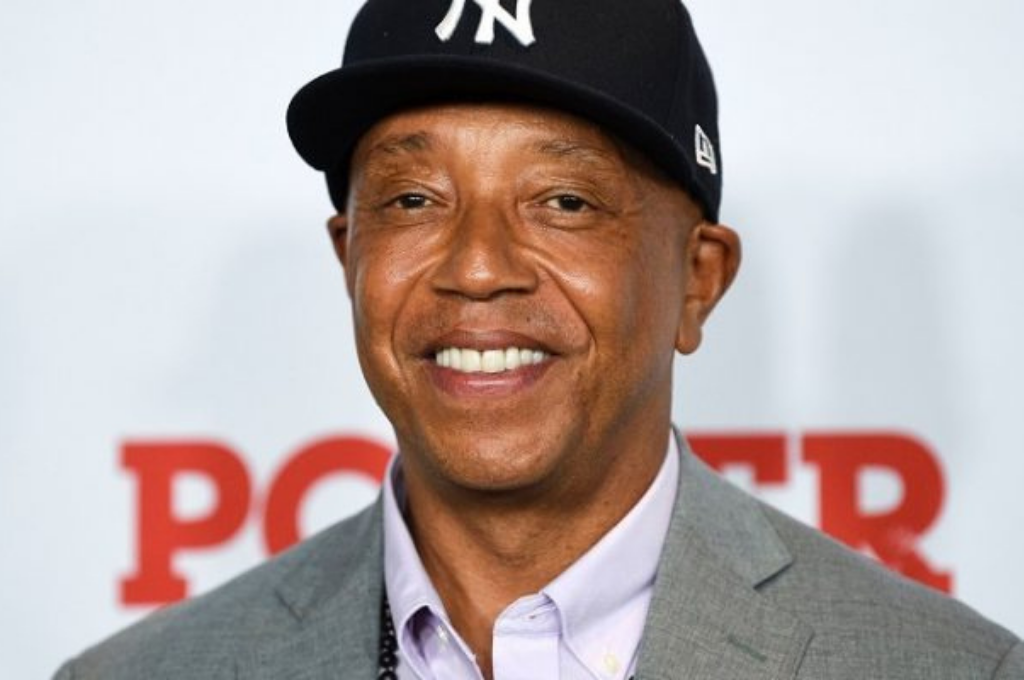 Born in a middle-class neighborhood in Queens, New York, Russell Simmons witnessed the area became ruined by drugs as he grew up. On those same streets – Hollis and 205th Street – Russell began to sell drugs. He started off by selling weed, moving on to fake cocaine, and quickly figured out that a life of crime would end in jail or death.
So, he decided to take the new entrepreneurial skills he learned on the streets and started to promote music. He negotiated with venues and artists in the music industry to host events in New York City.
However, the beginning of his career was hard, he lost a lot of money in some of his ventures. Nevertheless, Russell continued to hustle and now he is known as the "Godfather of Hip Hop".
Russell and his partner Rick Rubin founded the record label Def Jam Recordings eventually becoming one of Hip Hop's most successful labels to date. Russell sold his share of the Def Jam Recordings label to Universal Music Group for a reported $100 million.
The "Jam" businesses did not end there, Russell also co-founded Def Comedy Jam and Def Poetry Jam. Today, Russell has consolidated all his music companies under "Rush Communications".
Russell has also ventured out of the music industry with ventures such as Phat Farm, a now-defunct apparel company, American Classics, a clothing line, Argyleculture, a clothing line for men, and Tantris, a yoga company, selling products, apparel, and classes.
Russell has also authored numerous books such as Life and Def: Sex, Drugs, Money, + God, Russell Simmons Def Jam Poetry and others.
---
Duane Jackson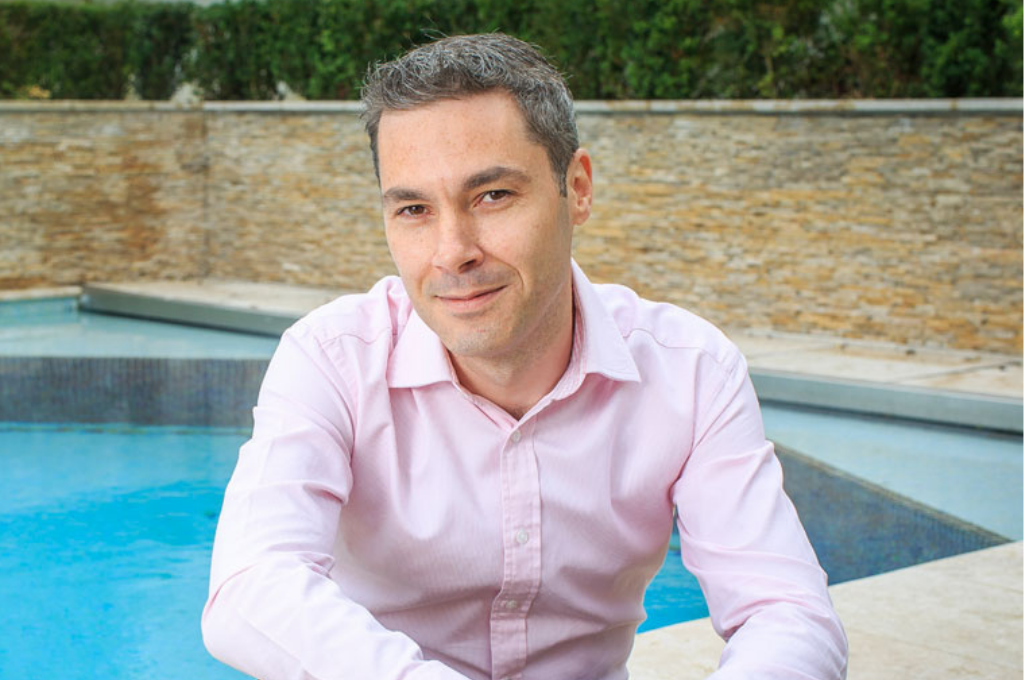 The starting phase for Duane Jackson was rough. He had a troubled childhood as a foster child and ended up dealing drugs. He committed his crimes in the U.K. but was detained in the U.S. and sent back to his motherland for trial, where he served a two-year sentence.
In jail, he took IT courses and taught himself computing skills. Afterward, Duane tried to find a job, however, that turned out to be an impossible task, so he ended up working as a freelance web developer.
During his entrepreneurial start, Duane realized that all the accounting software available wasn't very good, it was all too complicated and filled with accounting terms most new entrepreneurs couldn't understand.
He couldn't get to grips with the "jargon", thus, he decided to build his own simple accounting system for owner-managers like himself. With financial help from the Prince's Trust and a lot of hard work, Duane launched his software Kashflow.
Kashflow is a cloud-based accounting and payroll service, the company was acquired by IRIS Software in 2013 and now has over 60,000 subscribers. Duane exited the company in 2015 and has ventured to other tech companies. In 2015, right after selling Kashflow Duane started Supdate, which is a web-based business progress reporting tool, and sold to Crowdcube in September 2018.
As of November 2018, Duane started working on a new project Staffology, which is a web-based payroll application designed specifically for the UK.
---
Jay Morrison – net worth $10 million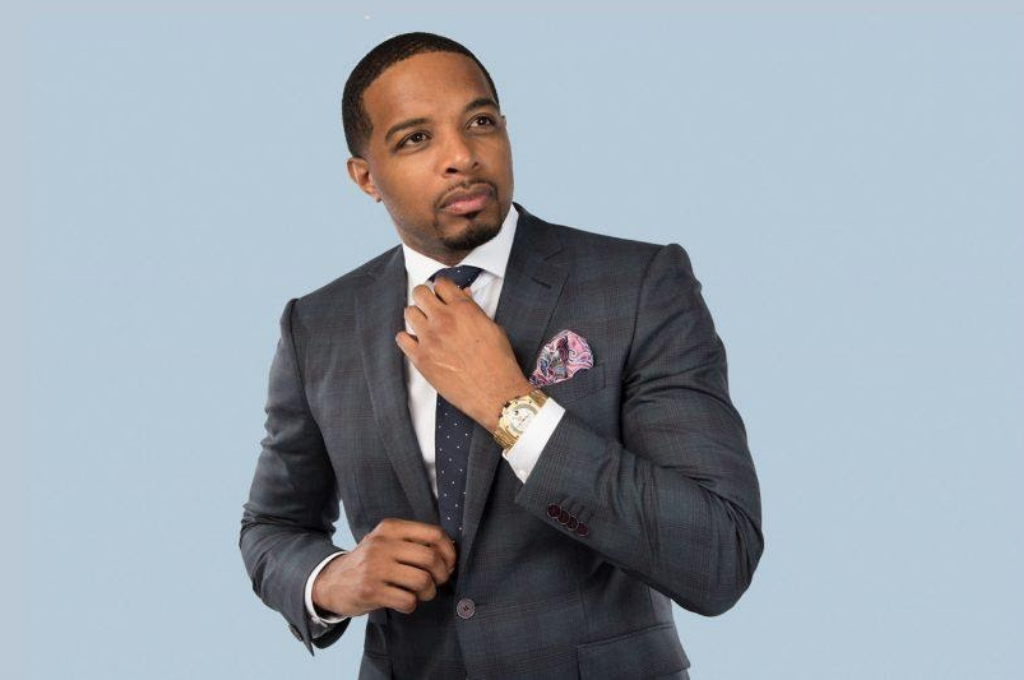 Today, Jay Morrison is a very successful real estate broker, realtor and TV personality from New Jersey. He credits his business success to his humble beginnings and his drug-dealing days.
Jay was very good at dealing, with sales of over $100,000 a year in his teen years! However, this did not come with zero consequences. Jay was arrested several times throughout his trafficking career. After spending some time in jail he turned his selling skills to another industry.
He cleaned up his act, worked for his real estate license and now is known as "Mr. Real Estate LLC". He was the first African American real estate agent hired by Sotheby's and is a regular on the NBC tv show Open House NYC.
Furthermore, Morrison co-authored Hip Hop 2 Homeowners. Morrison is also the CEO of Tulsa Real Estate Fund, with a staggering $1.2 trillion to invest in real estate ventures.
Jay has learned from his past mistakes and founded an organization to help at-risk youths called Project Culture Change, focusing on education.
---
Mark Wahlberg – net worth $225 million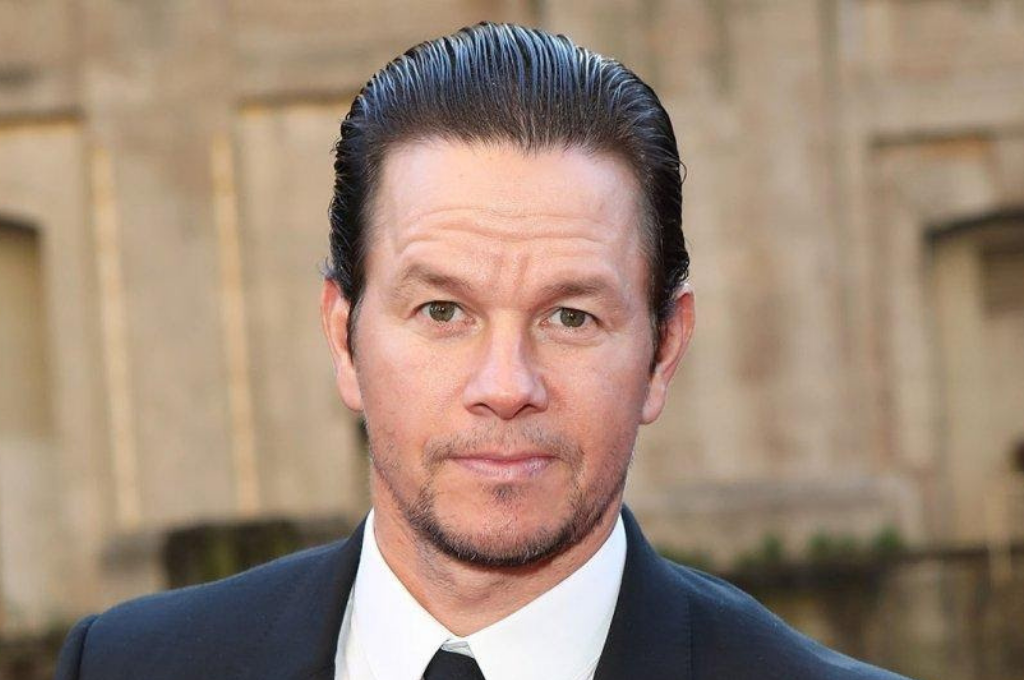 In his youth, he began dealing and became a member of a gang. Mark Wahlberg had a troubled childhood that landed him in jail for 45 days for assaulting two Vietnamese men. In total, Mark says he has been in trouble by the police over 20 times. And after spending time in jail Mark realized that dealing and violence was not the life for him. He decided to turn his life around.
His big breakthrough arrived thanks to his brother, Donnie, who was a member of the band New Kids on the Block. Donnie helped his brother receive a record contract and form the band Marky Mark and the Funky Bunch.
After a few years, Mark's music career wasn't going very well and he decided to transition into acting instead.

Mark has earned a handsome living from the film industry where he is able to command upwards of $17 million per film. He has also invested heavily in companies such as StockX, with a $6 million investment and AquaHydrate.
Furthermore, Mark has invested in more traditional businesses including eight dealerships in Michigan and Ohio. In addition to the dealerships, Mark owns a chain of 26 Wahlburgers, a regional burger chain in Georgia, Ohio, and Massachusetts. Some of his other ventures include a movie production company, a health and wellness company, and a water line with rapper Diddy.
---
Danny Trejo – net worth $16 million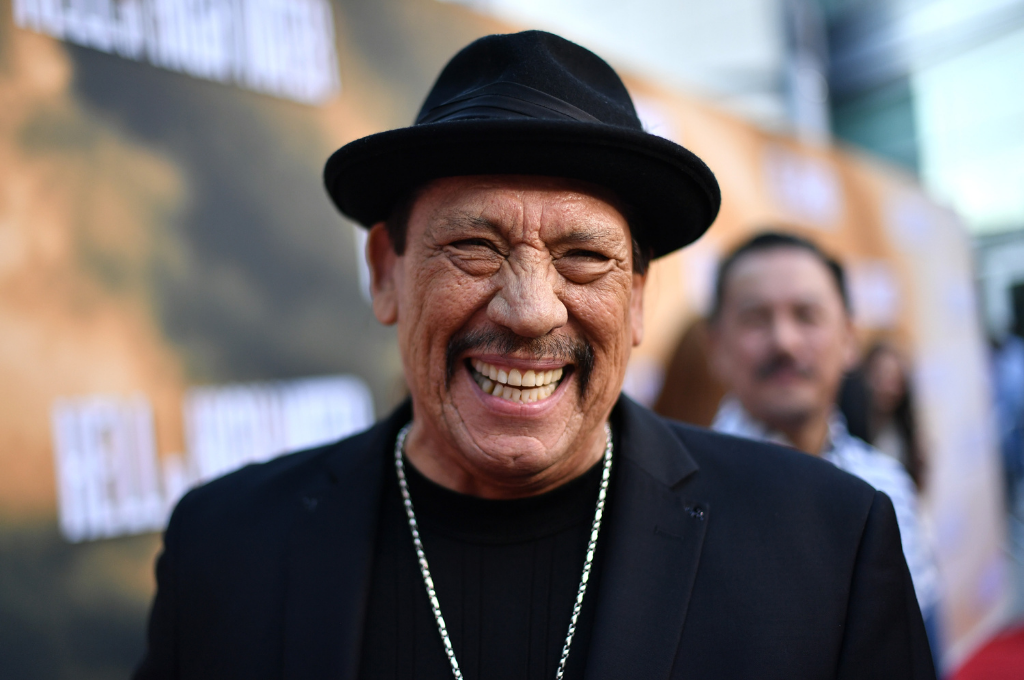 In the entertainment world, Danny Trejo is a well-known actor from Los Angeles. He is most well known for his roles in Desperado, Con Air, and Heat. But before his successful acting career, he had a long history of dealing and drug abuse, having admitted to using heroin at the age of 12.
Throughout the 1960's Trejo, who was only 23 years old, ended up in jail. While in jail he became a champion boxer and cleaned up his life. Later, after completing his sentence, he went through a 12 step sobriety program. 49 years on, he is still sober.
It was at one of his sobriety meetings that the now famous actor met a movie producer who introduced him to the film industry. He started as an extra in Runaway Train and from there, his career skyrocketed. Danny has taken his Hollywood success and turned it into a lucrative business.
He owns a chain of successful Mexican restaurants named "Trejo's Tacos". The chain currently has seven restaurants in the greater Los Angeles area. Danny also has "Trejo's Donuts" and his own brand of coffee, beer and other Trejo merchandise (t-shirts, mugs, posters, etc.)
---
Check out this similar article: 40+ Amazing Companies That Thrived in a Recession
---
Willie Nelson – net worth $25 million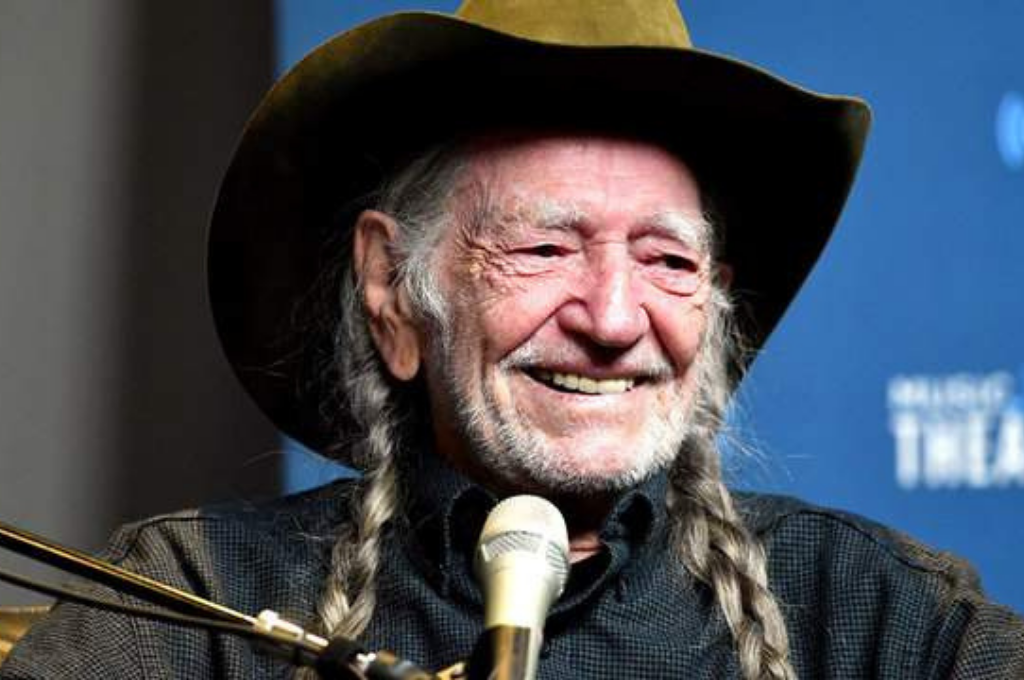 Best known for his country music career, Willie Nelson has a significant taste of success. His most successful albums are Shotgun Willie, Red Headed Stranger, and Stardust. On the other hand, he is also known for his love of marijuana as is evident by the title of one of his songs Roll Me Up and Smoke Me When I Die.
Willie has been arrested for possession of weed various times throughout his career. Just like Snoop Dogg, Willie Nelson has ventured into the cannabis business.
He has his very own company called Willie's Reserve, which has raised a total of $29.5 million. The funds will be used for nationwide expansion. He also plans to expand his business to Canada.
Apart from his weed business he has acted in over 30 films, his first acting debut was The Electric Horseman, he also co-authored many books about his life, memories about touring, creating music, and activism. He has been a strong supporter of clean energy and co-authored a book in 2007 named On The Clean Road Again: Biodiesel and The Future of the Family Farm.
In addition, Willie has lent his fame to companies as an official sponsor, in 2002 he became the spokesman of Texas Roadhouse. He also opened his own truck stop restaurant called Willie's Place.
---
Ryan Longmuir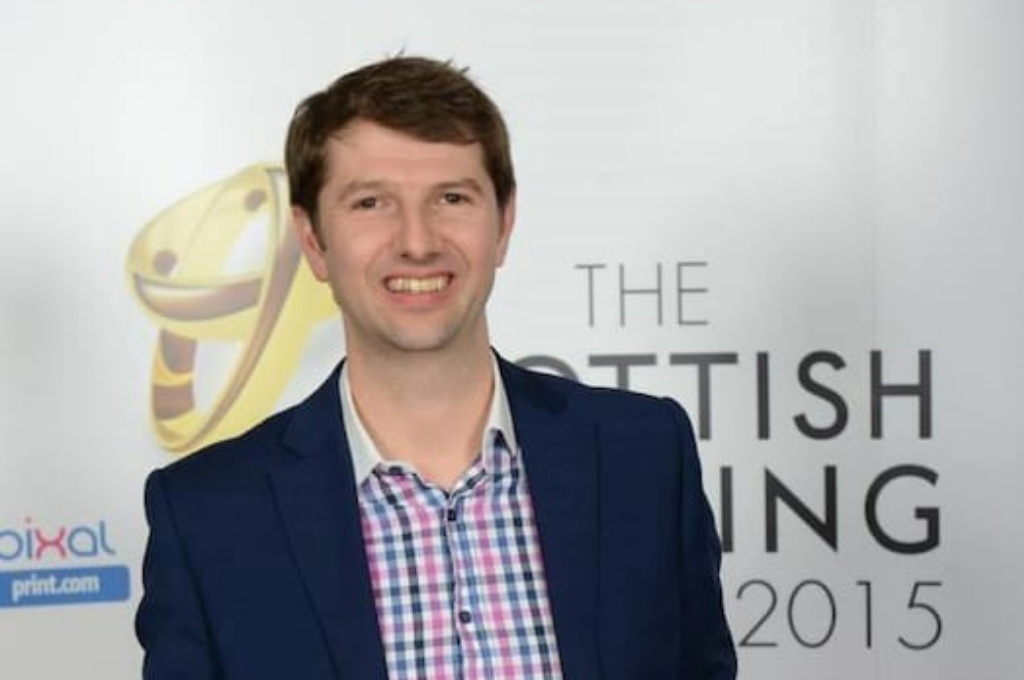 The truth is, Ryan Longmuir was a very troubled teenager. He began experimenting with drugs and eventually became so addicted that he had to take drugs just to feel normal.
He was quoted on BBC saying "from the age of 15 to 20 I took drugs every single day". On the side, he was dealing to finance his drug habits. Ryan was spiraling out of control, however, thanks to a trip to New Zealand and a couple of hitchhikers.
Ryan found god and quit overnight and has never touched drugs since.
Now, 17 years later, Ryan owns a successful catering business called Regis Banqueting. He has had some big clients in the U.K. such as O2 and Bentley. However, things were not easy for the catering company for the first three years. In the beginning, Ryan was only able to pay himself an annual salary of £6,000.
Eventually, the company grew and now has 65 full-time and part-time employees.
Ryan has not forgotten about his past as he hires individuals who have addictions, and are ex-offenders. This way, he can provide them with a job, an income, and help them to beat their addiction.
Apart from his catering business, Ryan is about to launch a new brand of casual dining restaurants, the first one is scheduled to open in Glasgow.
---
50 cent – net worth $30 million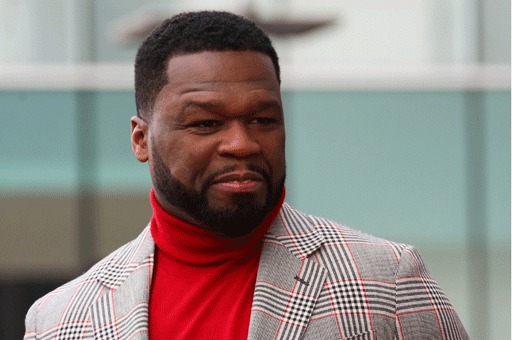 Most of us have probably heard about this rapper. 50 cent does not hide his drug-dealing past. In his music, he publicly raps about dealing in the New York neighborhood of Queens. 50 started selling crack cocaine at the age of 12.
By the age of 15, he had already been arrested by the police for possession of a gun in school and having cash and drugs at home. However, for 50 it was all about the money. He has never used drugs or alcohol.
After selling drugs to an undercover cop in 1994 and spending six months in boot camp 50 decided to channel his energy toward another profession. By the early 2000s he had attracted the attention of prominent rappers like Jay Z and DMX and learned to compose and write music.
He quickly found success with his debut studio album Get Rich or Die Tryin' and even collaborated with Destiny's Child. His album had hits such as club bangers "In da club" and "P.I.M.P".
50 cent has used his fame to make himself a lot of dough. His biggest business success comes from his deal with Vitamin Water. He struck a very lucrative deal with the company, lending his name for a minority stake of 10 percent in the beverage company.
To his fortune, Vitamin Water was bought by Coca-Cola for $4.1 billion and 50 received a check for $410 million, more money than he has ever made rapping. Another successful venture for 50 was G-Unit, now defunct, it was a clothing line made in partnership with Eckō Unltd.
Not bad for a guy who started out selling crack cocaine on the streets, huh?
---
Tracy Mackness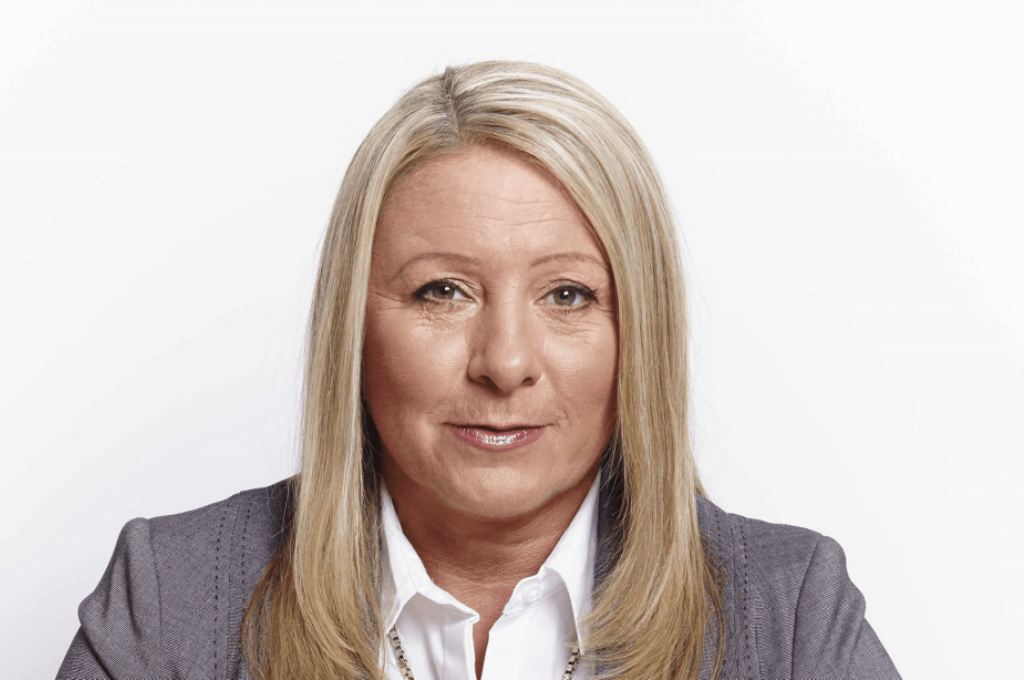 For most of her life, Mackness has a troubling time. At the age of 13, she started to go off the rails when her parents divorced and her father went to jail. By her 20s, Tracy Mackness was known as the "The Queen" in her drug-debt collector job in Essex. And at the age of 37, she was sentenced to ten years in jail for her part in a conspiracy to import £4m of cannabis.

While in prison, she took an ETS course, which helps criminals reprogramme the brain and end destructive behavior. She says this course helped her a lot when she got out of jail. Furthermore, while incarcerated, Tracy took part in another program and qualified in pig husbandry and worked with British saddlebacks on the prison pig farm.
Now, she runs The Giggly Pig Company, a gourmet sausage company which includes an 800 strong pig farm and a shop, and has written a best selling book titled Jail Bird: The Life and Crimes of an Essex Bad Girl.
She has now devoted part of her time to help young girls and women to find a new path and not end up in jail. She goes around the U.K. sharing her story in schools so that others might get inspired by her.
---
The Notorious B.I.G. – net worth $160 million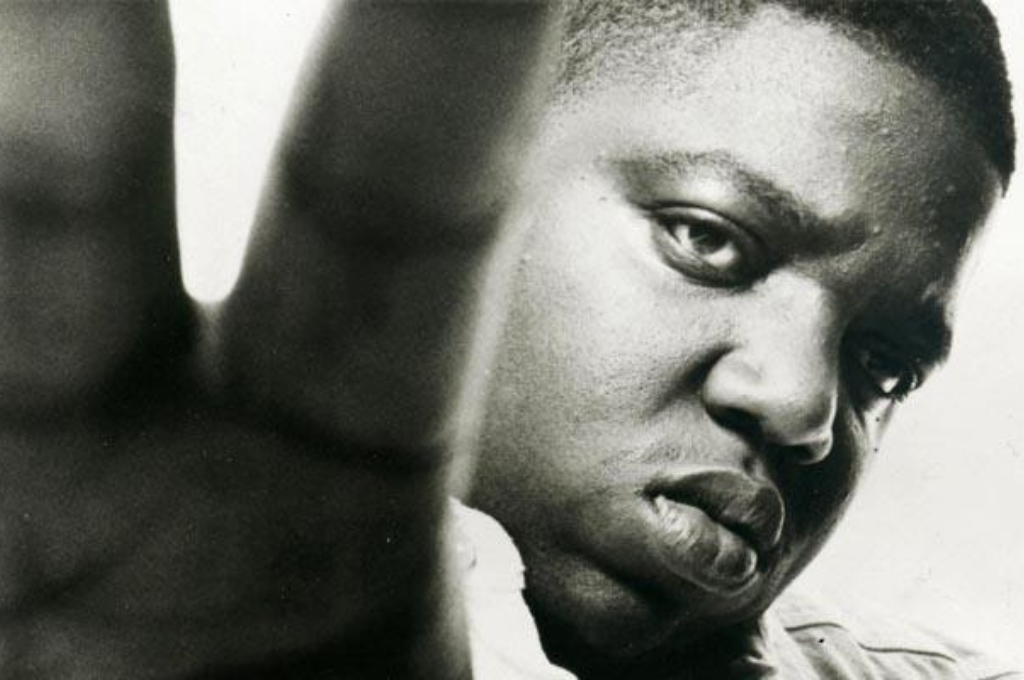 Christopher George Latore Wallace A.K.A The Notorious B.I.G. never stopped hustling. He started selling drugs in North Carolina before he became a famous rapper to help his family out, but in contrast to other rappers, Notorious never stopped.
Also known as Biggie Smalls, he continued to sell crack after he lost his contract with Puff Daddy's record label. In one of his drug runs to North Carolina he was caught and ended up in jail for nine months.
Biggie's fortune was exclusively tied to his music. He didn't need any other revenue streams. All his albums, such as Ready to Die and Life After Death went at least x6 platinum! Notorious also used his fame to cameo in various movies and tv shows such as The Show and Martin.
To his unfortunate fate, Biggie's wealth did eventually create "mo problems" for the rapper. He was shot dead during a drive-by shooting in Los Angeles in 1997.
---
Brandon Carter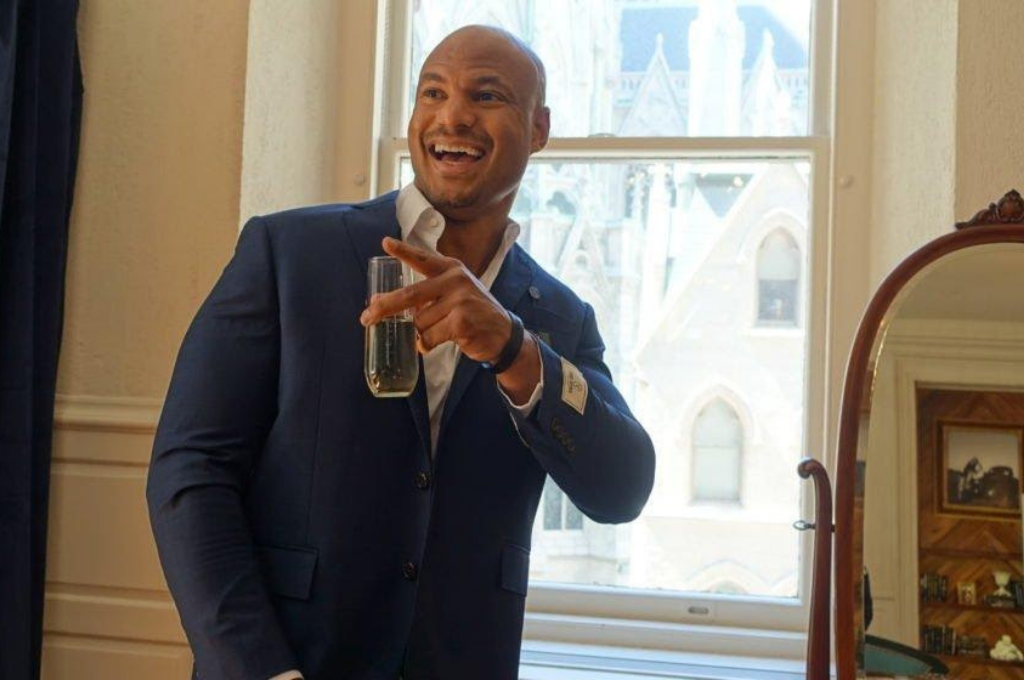 These days, Brandon Carter is best known for his washboard abs and his ripped physique. But, before becoming a certified personal trainer, fitness model, nutritionist, best-selling author, and CEO, Carter was slinging drugs on the streets of Chicago. He started selling drugs to make a living and eventually stopped after the death of his father. That is when Carter found fitness and started working out.
He shared his physical transformation via social media and youtube. He's an inspiration to others via his transparency of routines and habits. He's an inspiration to young and old to stay clear from drugs.
He has turned his passion into a viable business.
He owns BrandonCarter.com, where he sells different products and services to inspiring bodybuilders. Brandon also started his own supplements line called Bro Laboratories.
He also has workout books such as ULTIMATE MASS: 7 Secrets To Build Muscle Fast As Hell. After becoming an entrepreneur and finding success from his physical training business Brandon now wants to share his tips and tricks with his followers through his online course.
---
Frederick Hutson – net worth $3 million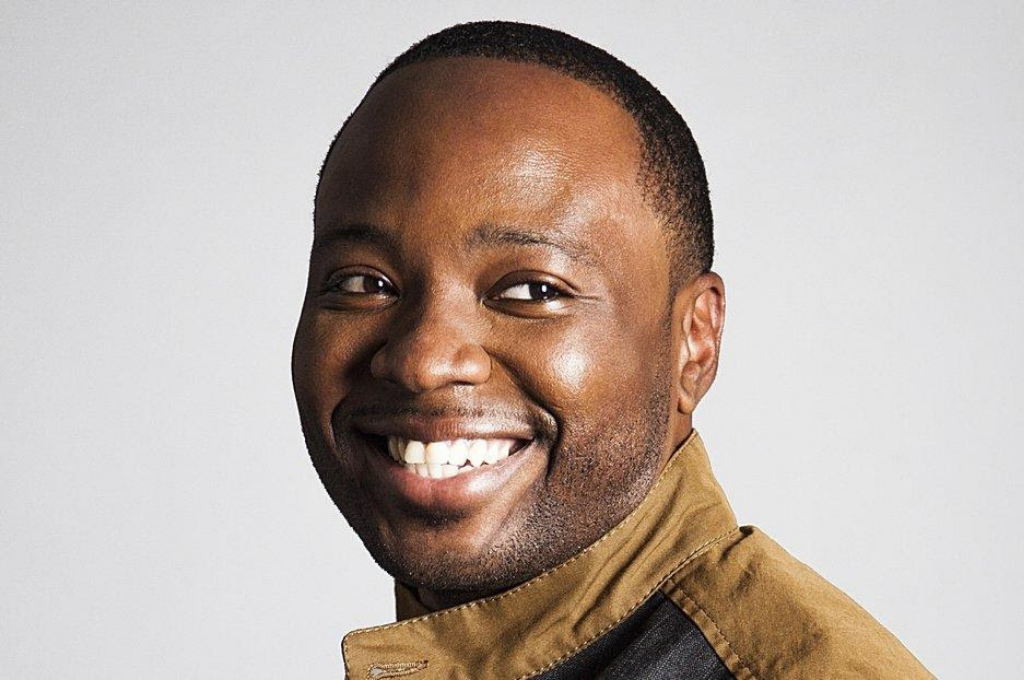 Just like the other entrepreneurs in this article, Frederick Hutson had also his ups and downs. At the age of 23, he was arrested for drug trafficking and was accused of running a marijuana distribution operation in two countries and four states. While serving out his four years sentence he realized that the communication for inmates and their loved ones in jail was not adequate and definitely not in the 21st century.
For example, one phone call to an inmate can cost as much as $15 and all other communication had to be done by snail mail. He reveals that he had many of these problems while in jail, he knew his family cared for him, but, they didn't have any time to mail photos to him as often as he would have liked.
The path to success
Thus, after leaving, he started working on a solution to the problem. First, Frederick identified the main problem; most inmates move around the prison system and can get lost in the system. So, he created an online platform where loved ones can search for an inmates location.
After, Frederick founded Pigeonly, a digital company that helps loved ones connect with inmates via photos, phone calls, postcards, etc. Through his two sub-brands, Fotopigeon and Telepigeon Frederick sends out photos, postcards and provides a VoIP phone service.
He believes that inmates are natural-born entrepreneurs. In an interview with Forbes, Frederick speaks about how hard it was for him to get funding for Pigeonly after serving his prison sentence and about how most inmates are just businessmen who got into the wrong business.
"So you just really got the business model wrong, you got the product wrong, the goal was wrong but if you can apply that same drive and bottom line principles to something positive then now you have a viable business."
If you would like to read Fredericks story from the man himself, check out his LinkedIn post.
---
Tommy Chong – net worth $8 million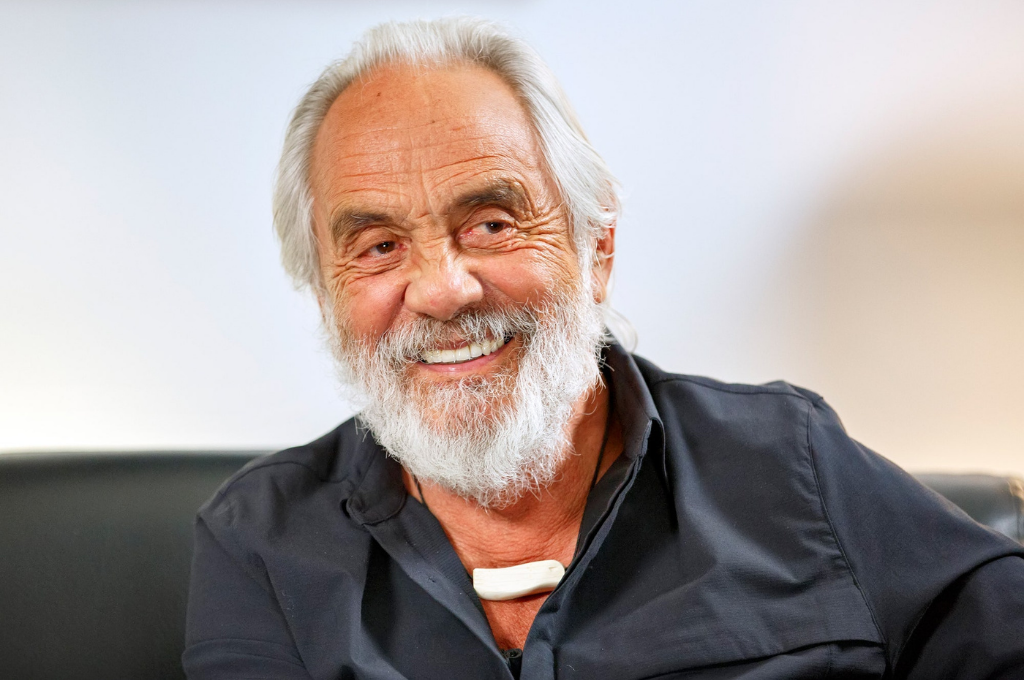 As an American-Canadian musician, actor, writer, and director, Tommy Chong is also a cannabis activist. He was part of the Canadian band "Little Daddy & the Bachelors". Furthermore, he has been in more than 25 films and tv shows, where he has acted, written, and directed. His most famous character is Leo from That '70s Show.

Tommy has been an advocate for the legalization of marijuana since the 80s. He calls himself a walking guinea pig and proves there are no negative effects of marijuana use and even emphasizes how he beat many athletes for fifth place in Dancing with the Stars.
However, Tommy has also gotten in trouble because of cannabis. In 2004, Tommy was sentenced to nine months in jail for selling and shipping bongs across state borders.
At the age of 80, Tommy has taken his passion for weed and created a business out of it. He is the proud founder and owner of Chong's Choice. His products are sold in six states in the US.
---
Idris Elba – net worth $20 million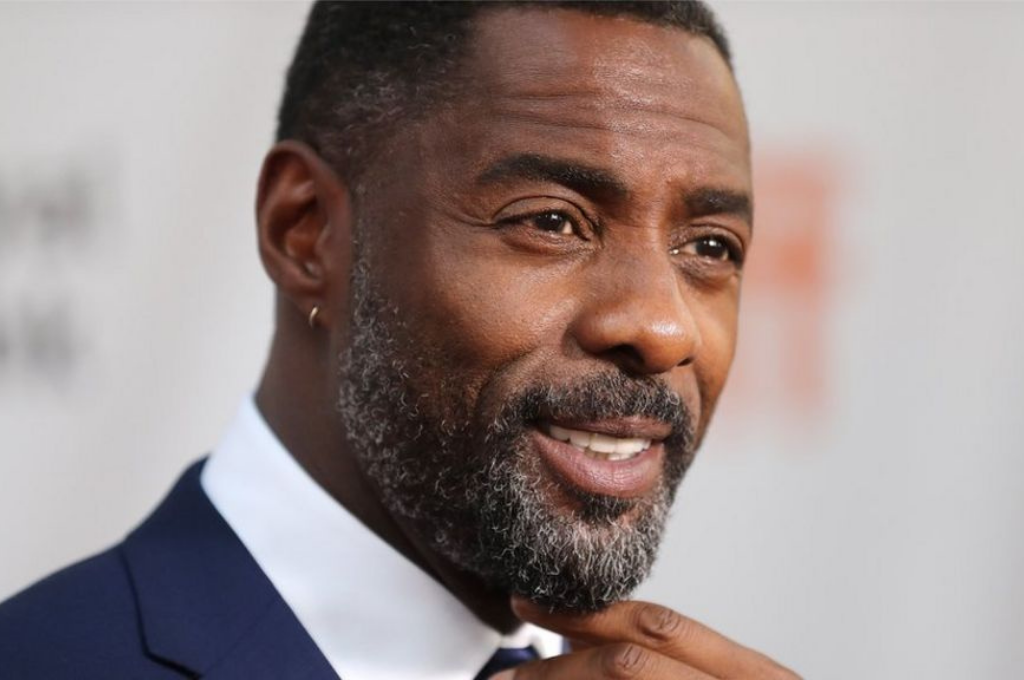 On-screen, Idris Elba is best known for his drug-dealing character Stringer Bell on the HBO series The Wire. However, off the screen, Idris also has real-world experience with narcotics. Idris dealt drugs in New York after moving from his native London.
Idris tells MailOnline, "I mean, I was DJ'ing, but I was also pushing bags of weed; I was doing my work. Just had to. I know that sounds corny, but this is the truth."
He resorted to selling drugs after his short-lived marriage fell apart and he was sleeping in his van and couch hopping. However, his luck turned around and he soon auditioned for the role of Avon Barksdale, later he was cast as Stringer Bell.
Idris has taken his television success to the big screen. He has played major roles in American Gangster (2007), Takers (2010), Thor (2011). Apart from acting Idris still DJs (under the name DJ Big Driis) and owns his own production company called The Green Door. Idris also owns a luxurious and exclusive bar, the Parrot, in the Waldorf Hilton hotel on Aldwych in London.
His bar has chauffeurs who pick you up and drop you off in Aston Martins. The British actor has also ventured into the fashion industry he launched a clothing line in partnership with Superdry and another separate brand called Shoot The Rehearsal.
---
---
Check out this similar article: The Radically Changing Retail Industry in London
---
Kid Rock – net worth $80 million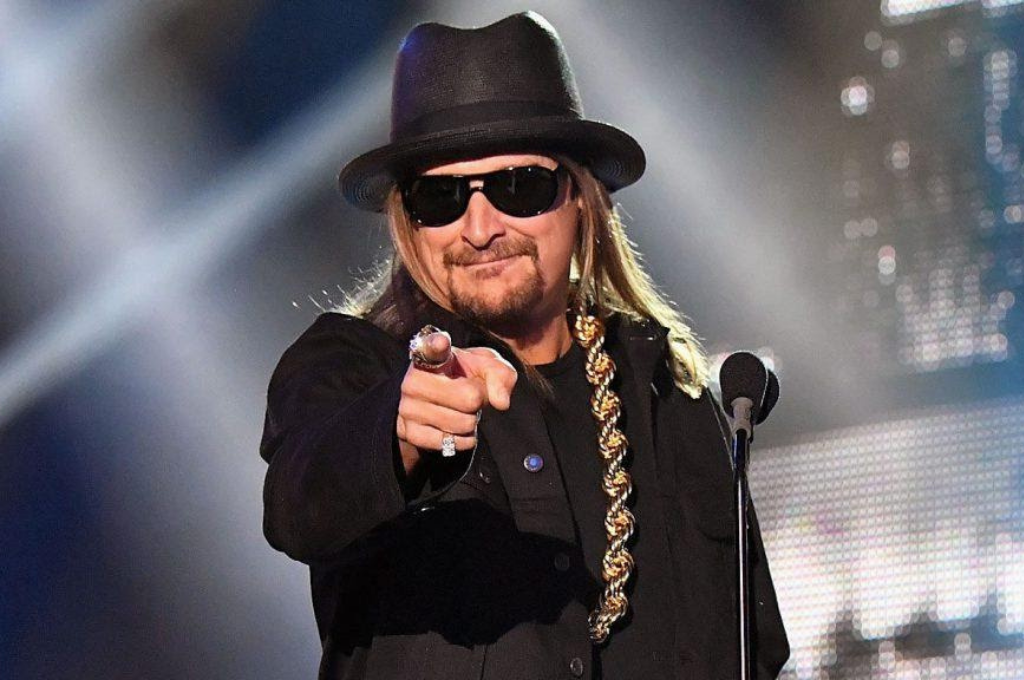 You may best know Kid Rock for his country music anthems and his complicated love life with Pamela Anderson. But, like everyone on this list, he sold illegal narcotics once upon a time. Depending on the source, the amount and frequency that Kid Rock dealt drugs varies. According to him, he sold drugs in Michigan while in high school to make some extra cash to buy records in Detroit.
Others say he was part of a gang operation and sold drugs from his work at a local car wash. At first, he started selling crack but eventually moved on to abusing drugs himself, however, his drug phase did not last long. He admits that selling drugs was easy and if he didn't do it someone else would. He does not regret dealing one bit.
Today Kid Rock is worth $80 million thanks to consistently selling out concerts, and from investments and sponsorships. Kid Rock not only performs in traditional concerts but he also has festivals such as "Kid Rock's Chillin' the Most Cruise", a cruise that he organizes.
His most recent venture is Kid Rock's Big Honky Tonk & Rock n' Roll Steakhouse in Nashville, TN. Space is a $20 million four-story entertainment venue and steakhouse leaning towards rock and country music lovers. Kid Rock's Big Honky Tonk & Rock n' Roll Steakhouse is set to open by the end of the year.
---
Srinivas "Cheeni" Rao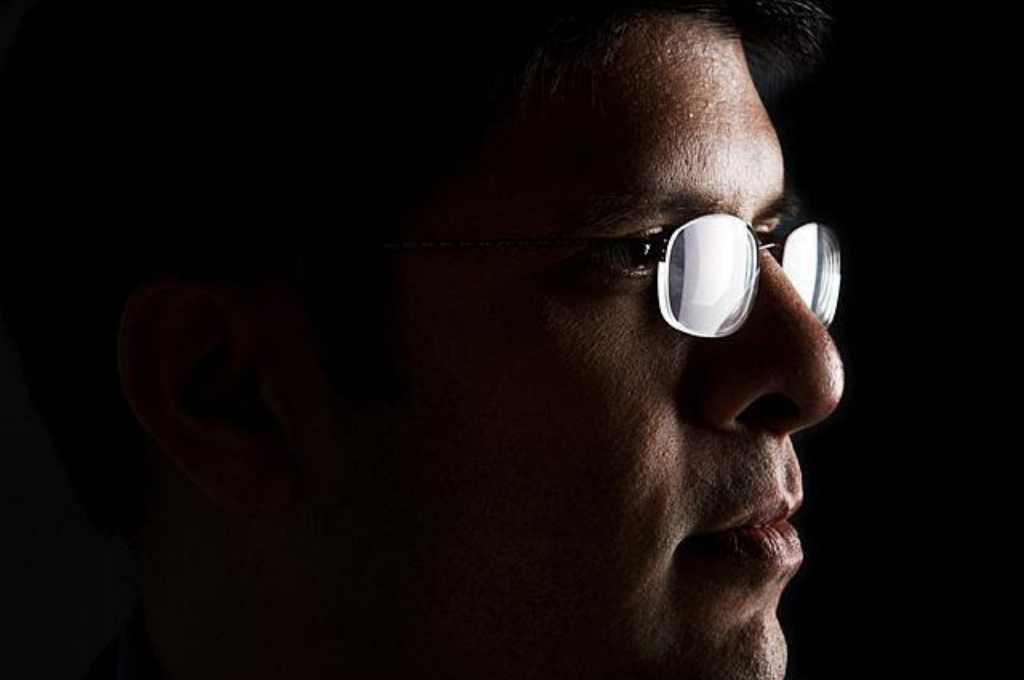 At his starting days, Srinivas "Cheeni" Rao immigrated from India with his family. He was expected to grow up and become a doctor or an engineer. However, soon after starting at Williams College Srinivas began experimenting with drugs. He says that trying drugs "was like opening Pandora's box". By the end of his Sophomore year in college, Srinivas got kicked out of school and ended up homeless in the south side of Chicago because his parents wouldn't take him back.
Eventually, Srinivas cleaned up his act and graduated from the University of Chicago with an English degree. He started his own ghostwriting business which he ran for 12 years. He also wrote a book titled In Hanuman's Hands: A Memoir.
Now, he is enrolled at the University of Iowa Tippie College of Business. Once he graduates this spring, Srinivas will move to Scottsdale, Arizona, and work for Wells Fargo's investment management development program. He credits his experience with homelessness and drug abuse with his ability to rally team members and to push through obstacles to find success.
Furthermore, he says he is not scared of failure, because he has become accustomed to it and can now focus his energy on working towards good results than focusing his time and energy on being scared of failing.
---
Jay-Z – net worth $900 million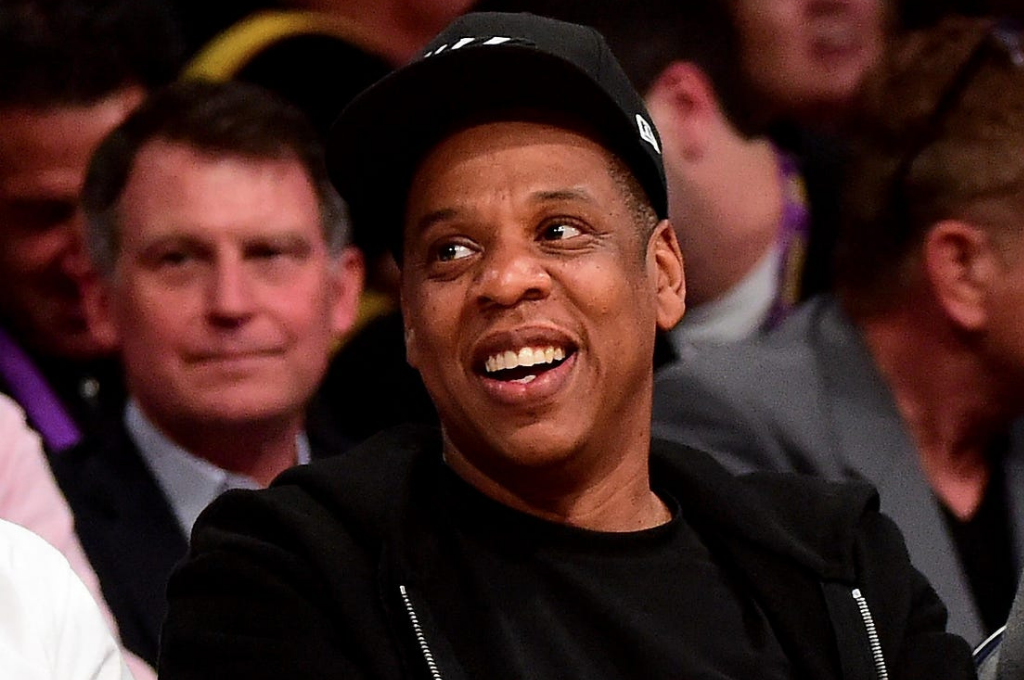 Jay-Z does not hide his dealing in the rough streets of Brooklyn. In fact, Jay Z credits his past to teaching him valuable lessons and entrepreneurial skills. Jay-Z, like many others, turned to drug dealing out of necessity.
He spent most of his childhood in Brooklyn's Marcy Projects in the '70s. He started dealing after his uncle was killed and his father walked out on his mother. Fortunately, Jay-Z has left the drug trade and now is part of many successful businesses.
Jay-Z is a perfect example of an entrepreneur. He has businesses in many different sectors such as nightlife entertainment (clubs), fashion, sports, beauty and of course music, and the list continues. When you take into consideration Jay-Z's wife Beyoncé, they have a combined net worth of over $1.25 billion! T
The power couple has invested in an investment firm named Marcy Venture Partners. They plan to use the firm to grow their wealth. Jay-Z also likes to invest in alcohol companies such as Armand de Brignac Champagne (FYI a bottle will set you back about $2,000) which he purchased in 2014 for $200 million. He's also into tech, he invested $20 million in an app called JetSmarter.
---
Coss Marte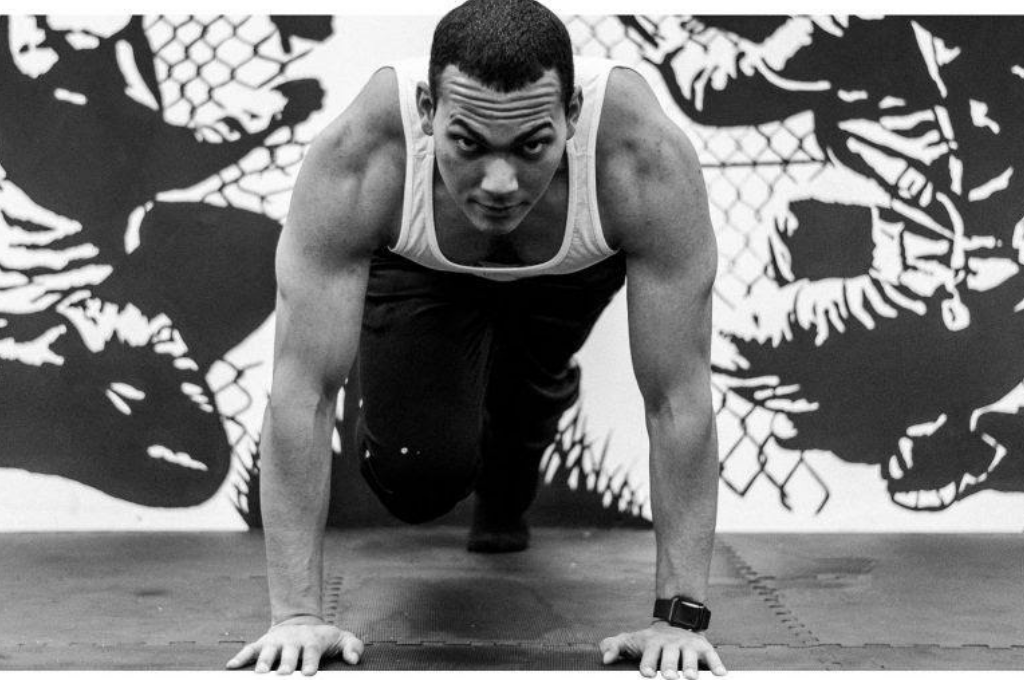 At the current time, Coss Marte is the CEO of ConBody. Just like Brandon Carter, before he started his fitness company he was a drug dealer. Coss was selling drugs on the streets and made over $2 million before he got caught. While in jail, the doctors told him he had five years to live due to high cholesterol and being overweight.
He was determined to not die in the cell, so Coss started working out and lost 70 pounds in six months. Coss later used his experience working out in prison to open his own training studio.
He opened his unique ConBody training studio in 2016 in New York City. Ironically enough, the studio is on the same NYC city block that he used to run his cocaine ring. It is always packed and his online courses are watched nationwide. ConBody offers "prison-style" workouts which can be completed in 23 minutes or less.
Coss also partnered with Saks 5th Avenue and opened a ConBody on the second floor of the Saks in Midtown New York City. His studios have grown rapidly and now offer 34 classes a week between all locations and online.
Coss is also trying to help former inmates by providing jobs in his studios. He knows that finding employment after finishing a prison sentence can be hard. He personally has spoken about how difficult it was to rent a space for his studio, let alone obtain employment.
---
Snoop Dogg – net worth $135 million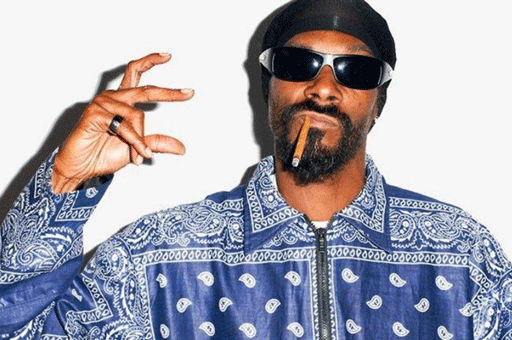 Calvin Cordozar Broadus Jr. a.k.a. Snoop Dogg, born Cordozar Calvin Broadus in Long Beach, California is one of the most successful rappers from the 1990s West Coast rap scene. Snoop started his career with a bang when he released his debut album Doggystyle. However, before being a world-famous rapper, Snoop became a member of the Rollin' 20 Crips gang. He ended up in prison for possession of cocaine.
Just like The Notorious B.I.G. Snoop never stopped his association with drugs. As recently as 2012, Snoop Dogg was charged with possession of marijuana while touring in Texas.
Snoop Doggy Dogg has his hands in many different businesses. His most recent investment is in Oxford Cannabinoid Technologies, a British weed company. He is also co-founder of the venture capital firm Casa Verde Capital. Current ventures for Casa Verde are Trellis, Eaze, and Green Bits to name a few.
Furthermore, Snoop launched a digital media platform dedicated to all things cannabis, his site Merry Jane was launched in 2015. Apart from these companies, Snoop Dogg licenses his name to Snoop Dogg's footlong hot dogs and the Snoop Dogg Board Company.
---
David Dahl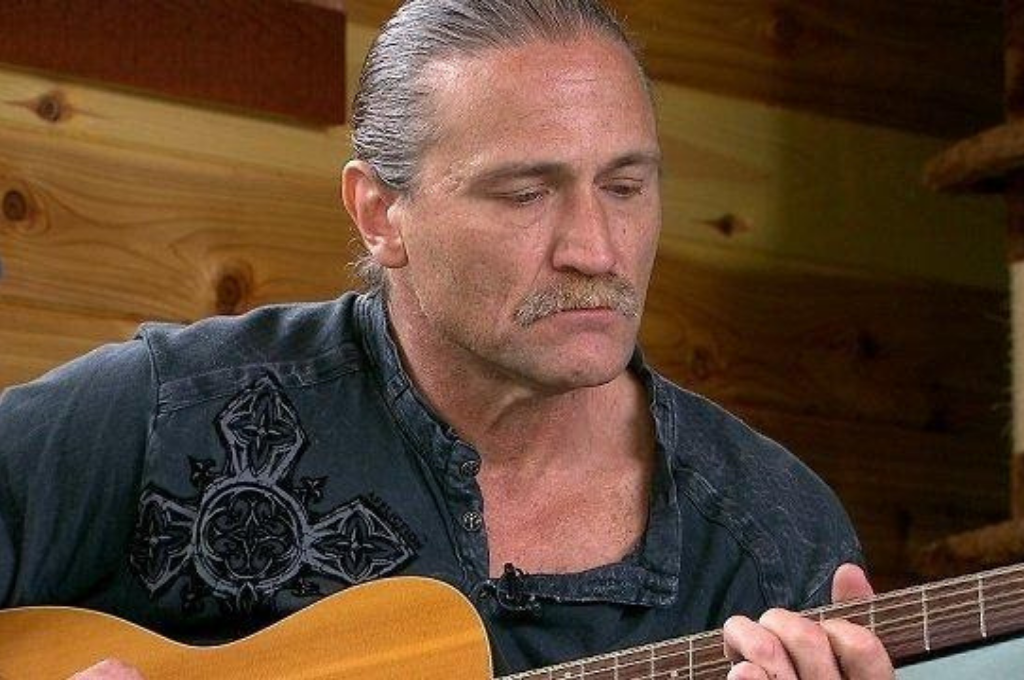 During childhood, David Dalh grew up in a very religious household, but he never felt the same passion his family and friends did for god. As he became older he started experimenting with illicit drugs. His life spiraled out of control, to the point that he ended up spending 15 years in prison for drug distribution, burglary, and armed robbery.
However, Mr. Dahl was able to turn his life around and today he is best known for his bread company Dave's Killer Bread located in Milwaukie, Oregon. But, what most people don't know about Dave is his dark past with drug abuse and dealing.
Dave's story is one of great success but also one of great failure and mistakes that still haunt him to this day. Unfortunately, throughout his life, he has relapsed and went back to doing drugs and committing crimes. Nevertheless, he still managed to build a $275 million empire, which he sold in 2015 to Flowers Foods (his personal cut was $35 million).
Today, Dave is focused on his a new organisation he founded named Discover African Art with two showrooms in Oregon.
---
Craig Ross
Born in Cape Town, South Africa, Craig Ross was part of an American gang in the city and was dealing drugs. In 2007, he went to a rehabilitation center, and as part of his recovery program, he took social media courses and now he has turned his life around.
Craig has said that while he didn't know it back then, his dealing of methamphetamine was his first experience with entrepreneurship and supply and demand. He learned other lessons as well, for example, to increase value to his products so that he could develop a monopoly of the supply chain and customers.
Craig hated what he was doing, he admitted going home every day after dealing with feeling horrible. He knew that he was destroying lives and families. Eventually, he stopped dealing and instead began helping children who were at risk. Craig created a live-chat platform, where children can contact a counselor and get help and mentoring.
Fast forward five years and Craig now is the innovations manager for RLab, a business he helped launch in 2007. RLab offers skills training for community development, social and disruptive innovation, and many more. The company has grown substantially and now has operations in Europe, Asia, and South America. Thanks to these accomplishments, in 2011 Craig was named one of Mail & Guardian's Top 200 Young South Africans.
---
Divine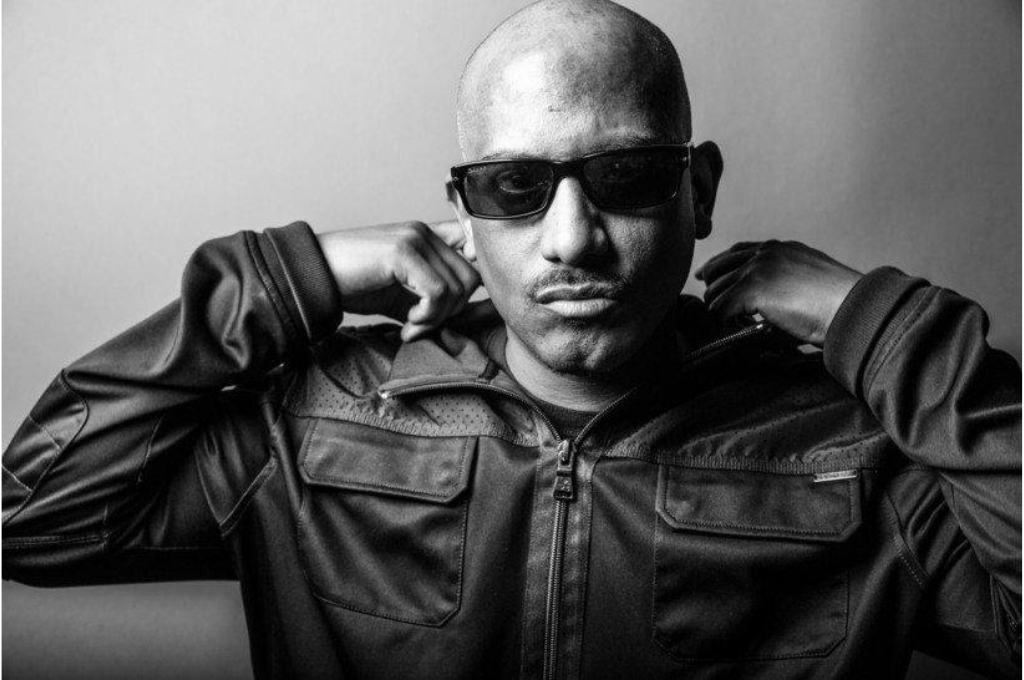 Best known as an artist, entrepreneur, and public speaker, Divine is also an ex-drug dealer. As He himself proclaims, his tagline for his life is "from crack, to rap, to tech". He was exposed to crack from an early age when his mother fell victim of the 80s crack cocaine epidemic.
Due to the drug addiction of his mother, he went from having a normal upbringing to being thrust into poverty. At the age of 13, he was already hustling drugs on the streets as he had no other choice.
He credits his drug selling past with instilling entrepreneurial skills and the notions of value, needs, and profits. After his last jail sentence, he was motivated enough to leave his illicit activities and become a formal entrepreneur. Thanks to the help of his famed venture capitalist friend Ben Horowitz he was able to start BLAK Fintech.
Building Leverage Acquiring Knowledge (BLAK) Fintech is an "online and mobile financial services and technology company that builds affordable next-generation tech-driven personal financial and banking products". His main focus, for now, is African-Americans.
---
Cedric Hornbuckle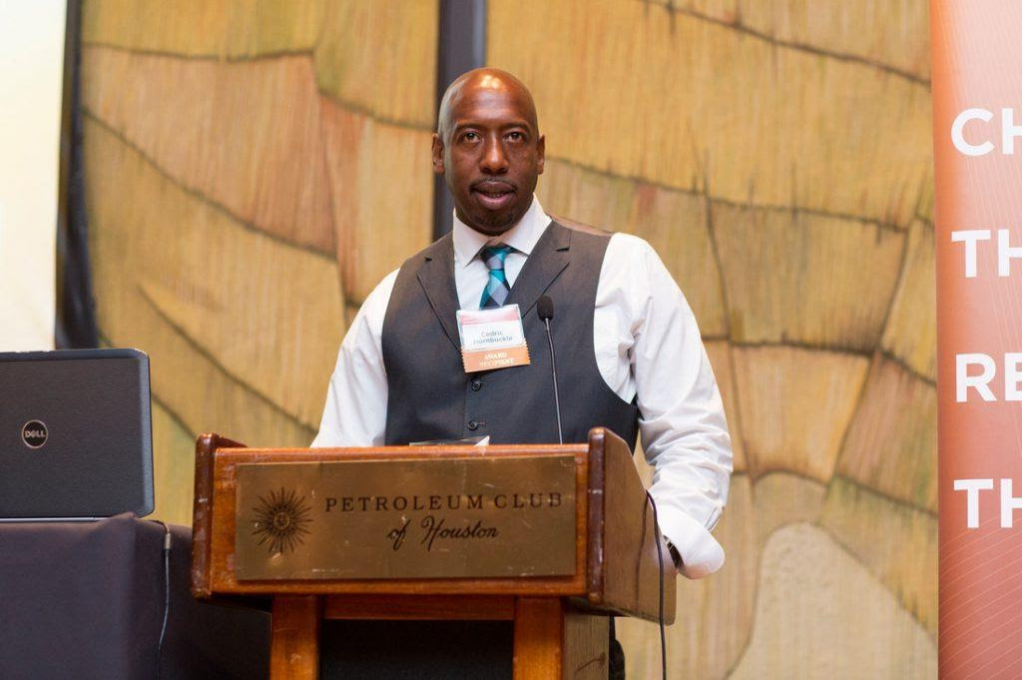 In his early days, Cedric Hornbuckle was a convict who served time for drug dealing. He is also a graduate of the Houston Prison Entrepreneurship Program (PEP), a mentor and a small business owner.
After serving eight years out of a 12-year sentence, Cedric (like most people with criminal records) was unable to find a job.
He admits, "I've always had the [entrepreneurial] mindset, it was just that I used it in bad ways. I knew all about profit margins and managing people, it's just what I did was illegal."
So, in 2008 with no job prospect in sight, Cedric started his own moving company called Moved With Love LLC in the Houston area. Cedric also hopes to expand his business to trucking in the future.
Cedric, like many other entrepreneurs on this list, has decided to give back and help others succeed after serving time. He is determined to help mentor and hire as many inmates as possible. He was even honored as the 2014 PEP Employer of the Year.
---
Killer Mike – net worth $5 million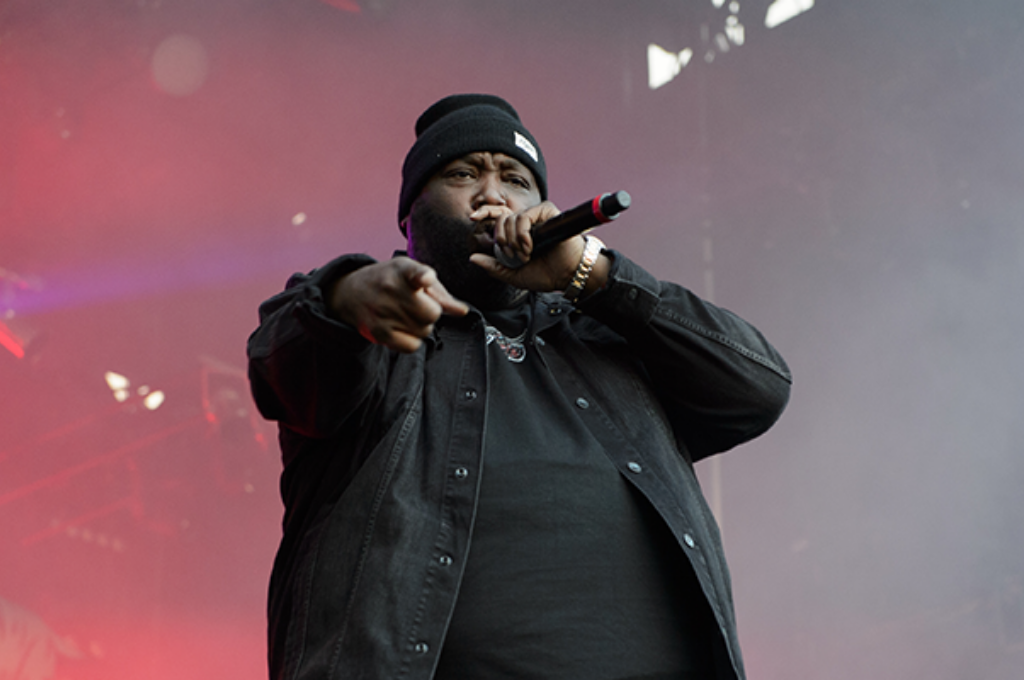 Michael Santiago Render better known as Killer Mike (one-half of the hip-hop duo Run The Jewels) is another hip hop artist from Atlanta, Georgia. Mike made his music debut on Snappin and Trappin from OutKast's 2000 LP Stankonia.
From that point, he has found success in music and film (most notably ATL). He is also known for his advocacy work and political views. Mike was a strong vocal supporter of Bernie Sanders during the 2016 Presidential Campaign.
Another major interest for Killer Mike is weed. It is heavily mentioned in his music and on his social media channels. However, Mike is not just smoking pot, he is a true entrepreneur at heart.
He has his own record label called Grind Time Official Records, some notable members of the label are Big Zack, Jackpot, SL Jones, Gangsta Pill, and Nickel Plated Narrio.
Killer Mike has also ventured off his music career and opened up a chain barbershops with his wife Shana in Atlanta called Graffitis SWAG Barbershop. He sees the barbershops as more than just a business.
Mike believes that these spaces are a great way for the working class to connect with their community, talk to others, receive advise or even become a mentor to younger men. Mike hopes to expand his business to other cities in the US.
---
Gerard Adams – net worth $20 million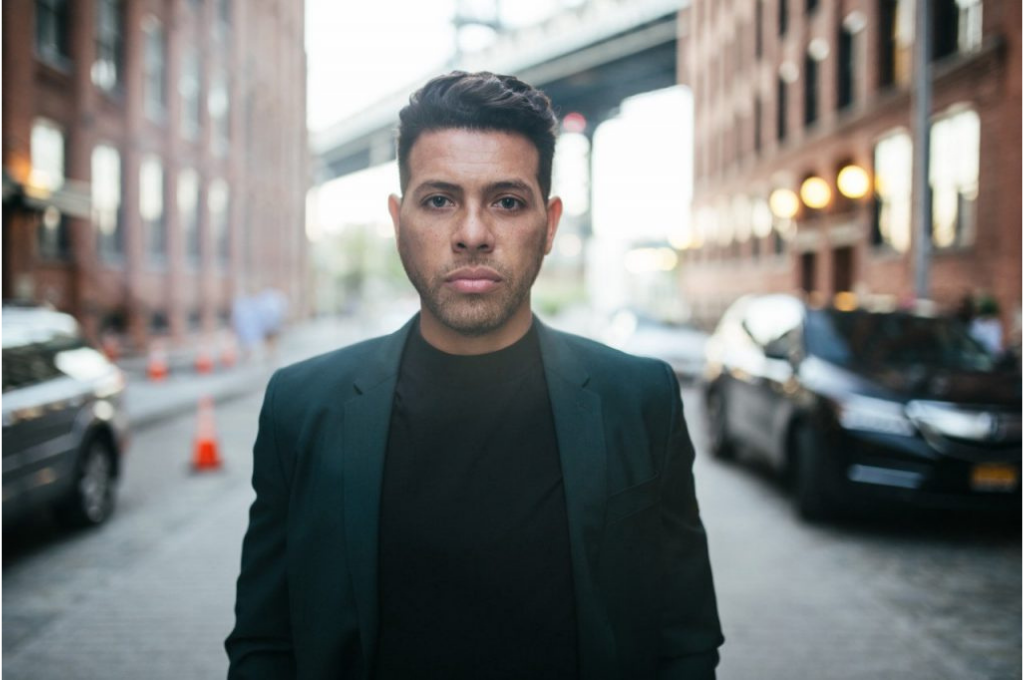 Born in Livingston, New Jersey, Gerard Adams had a rough childhood, plagued with poverty. He started selling weed at a young age to help support himself. After almost getting arrested he decided to turn his energy to legit and legal businesses. Gerard found a mentor and learned as much as he could from working day and night.
Gerard started his first business in his early 20s. He started off by helping companies tell their stories for $500. He was able to quickly increase revenue for companies and eventually become a self-made millionaire. However, Gerard lost it all when the stock market crashed. He was depressed, disillusioned, and had lost hope.
Gerard decided to start all over again and co-founded EliteDaily.com an online news platform which he sold to Mail Daily for $50 million in 2015. When Gerard sold the company it had over 80 million monthly readers.
Now, at the age of 35, Gerard is focusing on other ventures. Such as Fownders, a startup accelerator and his own website GerardAdams.com. He uses both sites to share his knowledge, inspire, and mentor young entrepreneurs.
---
Mike Kiett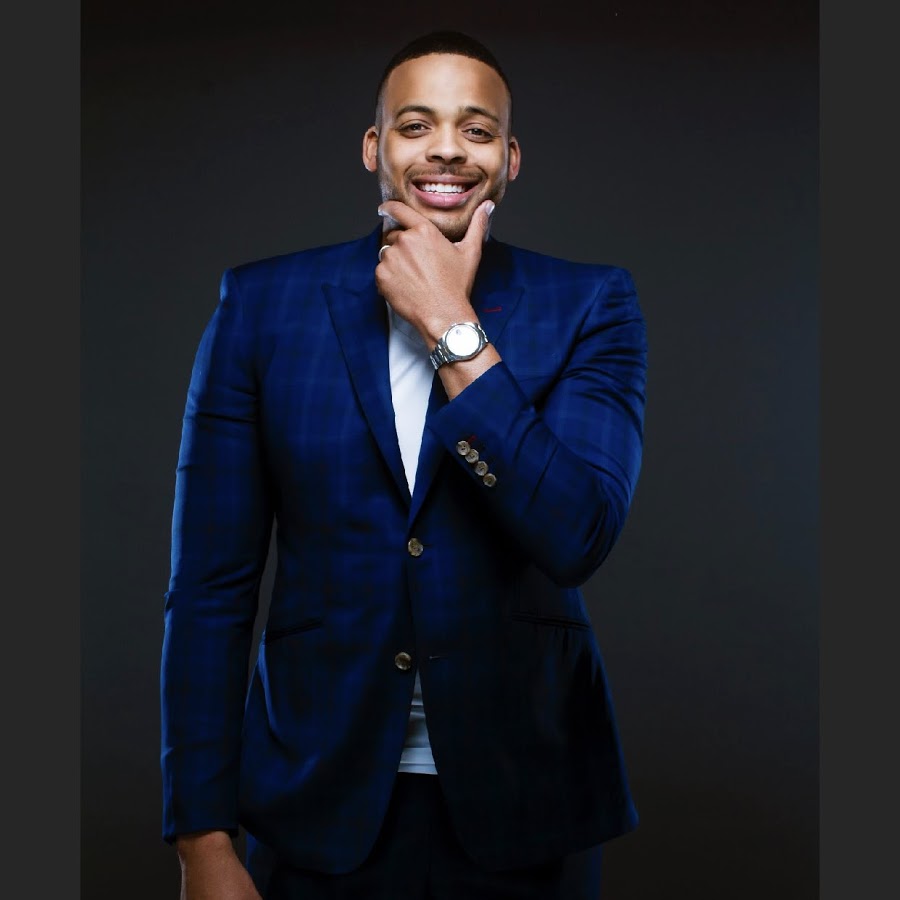 Mike Kiett is the author of the book 'Darkness To Light: How To Learn Entrepreneurship From A Retired Drug Dealer', published in 2018. This book is based on his own experiences.
This book describes how the poor community, who had to follow a life filled with risk, can use the skills they learned from this life in the 'corporate world'. Kiett ambitions with his book to open these people's eyes and minds, and make them switch to a less risky life, where they do not have to sell drugs to take care of their family.
Besides, Kiett hoped that this book can also open the eyes of the fortunate people in the corporate world to the living conditions of the poorer communities. His goal is to make the story more relatable and understandable, and thereby remove potential prejudices.
---
Terquin Mott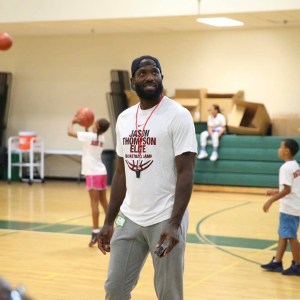 Terquin Mott is a former basketball player, and he has made great accomplishments in competitions.
He himself attributes his drug history to his youth, which he describes as growing up in the 'the hood', in a poor family with very little love. At the age of 13, he started selling drugs, for which he got caught. He got placed in another school for juvenile delinquents, however, his issues didn't stop there.
Even though many people saw his excellence in many diverse terrains at school, his own thought was only to get smarter to become a better drug dealer.
In the end, it was his basketball coaches that made him get hope in life. With his talent, he received a scholarship for further education. His mom did not see this happening, as she was stuck in the perception that people from their hood could not accomplish great things. At first he believed her, and threw out his scholarship papers.
His coach then called him, which eventually made him leave his youth house at the age of 15, to never return.
In the end, his mom's death made him realise: 'I couldn't mess up anymore. That was the time to get better.' He felt great responsibility for his daughter and younger brothers.
Terquin Mott had to battle through many setbacks, however in the end he achieved a great career, and now is a promotor for change to problem youth.
---
T.I. – net worth $50 million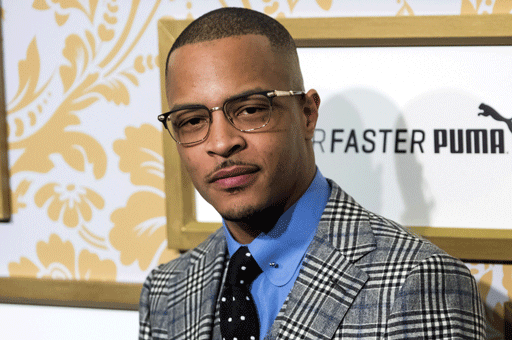 Clifford Joseph Harris Jr., better known by his stage name T.I. is an accomplished rapper and CEO from Atlanta, Georgia. In his teen years, he started dealing drugs and became so successful he earned the nickname "Rubber Band Man" because he always wore rubber bands as a metaphor for all the money he had. In 1999, at the age of 18, he was arrested and convicted for making and selling crack cocaine.
However, by 2001, T.I. had changed course. He was signed to Arista Records and released his debut album "I'm Serious". As of today, he has released ten studio albums with seven of them reaching the top five of the US Billboard 200 chart and along the way, he has won three Grammy Awards.
His success hasn't stopped him from continuing to meddle with drugs, as recently as 2010, Harris served an 11-month sentence with his girlfriend, Tiny, for violating the terms of his probation, specifically for possessing ecstasy.
T.I has used his notoriety to launch many businesses. He started his entrepreneurial career by launching Grand Hustle Records in 2003. The music label is home to B.o.B, Young Dro, and Travis Scott. 14 out of the 32 albums released by the label have been certified gold or higher.
Additionally, the No Mediocre Rapper opened his own nightclub in his hometown of Atlanta called Club Crucial. A few years later he also opened a strip club called V Live in the same city. T.I also has cashed in on endorsement deals with Chevrolet and StreetCred.com to name a few.
---
Unconventional Entrepreneurship

As these entrepreneurs have shown, there is more than one way to become business savvy and successful. There are some skills that are taught on the streets while hustling that cannot be learned in school. They have taken those tough lessons and used them to build successful companies in various industries.
We are conditioned to think that a criminal past is the end of the line, but it is not. In the Bloomberg article An Incubator for (Former) Drug Dealers, we learn the strategies government agencies are taking to help ex-convicts have more opportunities after leaving prison.
These entrepreneurs have taken their strong will, their fierce hunger for success, and their focused and determined mindset and turned it into careers. For many, their past as drug dealers is what shaped them into the businessmen that they are today.
---
LEGAL STATEMENT
The activities mentioned by these entrepreneurs are "alleged" and much of documentation is very difficult to verify. We can not confirm nor deny any of their activities. This story is meant as inspiration for entrepreneurs to pursue a more legitimate career rather than turn to illegal activities as a means of success.
Many of the people from this list have been candid in interviews about their past. We have used that information to compile our list. We are not accusing anyone of anything nor judging any poor behavior. This article is simply a collection of
AUTHOR:
JONATAN SANTILLAN-DELGADO
Jonatan is a content marketer, with a degree in Marketing and Digital Business at the Catholic University of Lyon (ESDES). He's keenly interested in entrepreneurship, and startup technology.

Special thanks, Valuer.ai for the post.