If you're trying to figure out what are some of the recession proof businesses, you found the right place.
The statistics of businesses suffering during the latest recession are staggering: 76,000 small businesses closed in 2020, just in New York.
That's nearly one in three – and likely to never reopen.
So, would you believe that some of the world's biggest companies started during the worst historical downturns and showed to be recession proof?
How is it possible? And what can the leaders of today learn from these companies?
In this article, we will cover examples of companies that won in bad economies – going back over 100 years.
You should be able to recognize most of them.
Keep on reading to learn more about 40+ Recession Proof Companies That Started and Thrived during a Downturn!




List of US Recessions
Recession proof businesses are not a common occurrence. On the other hand, recessions happen more often than we would like.
Let's take a look at the economic downturns that have afflicted the US in the past 150+ years but also witnessed the birth of the most renowned companies around the world:
The List of 40+ Companies That Thrived in Downturn
Growing a company and thriving in a bad economy is possible!
In the following list, you can read all about the most amazing recession proof businesses, learn how to profit from a recession, and create a strong base of recession proof jobs!
This is a comprehensive list of companies (most of which you should recognize) that were started and grew out of the ashes of a recession.
These are case studies of opportunistic companies that should serve as a roadmap for building a strong business in a difficult economy.
Let's check it out!
Recession Proof Businesses from 1870 – 1900
Founded: 1892
Revenue (2018): $95bn
Industry: Conglomerate (Energy & Electronics)
HQ: Boston, MA
How General Electric emerged from a recession during its founding years


General Electric (GE) began during the onset of 'The Panic of 1893' in America.
Two competing companies, Edison General Electric and Thomson-Houston, merged to become 'The General Electric Company'.
In the preceding decades, the US economy had been experiencing the gilded age of growth and wealth building.
Inventor and businessman Thomas Edison, (who mostly had interests in electricity-related companies) started his working career in the previous decades producing and selling newspapers on roadsides. This had gifted him with an entrepreneurial spirit.
Edison's continuous experimentation in chemistry, electrics & manufacturing, and the registration of patents sparked the growth of preceding companies to allow the formation of GE.
The birth of GE
GE became one of the world's first research and development facilities in 1892. The U.S economy was entering into a recession which would stretch from 1893 to 1897.
GE managed to remain stable throughout, and became one of the original 12 companies to be listed on the Dow Jones Industrial Average in 1896.
GE expanded by acquiring private businesses, and with it acquired more patents and design rights to allow the development of transformers for electrical power.
More growth opportunities were presented to allow GE to expand into other industries.
GE grew into a mechanical and electronic device production through the 20th Century, and adopted the slogan 'Imagination at Work'. As a result, GE remains one of the largest publicly-traded companies in the world.
GE, one of the best examples of recession proof businesses in the world, today ranks 33rd among Fortune 500 largest firms in the United States. What's more, it has survived throughout all economic recessions since its founding years.
Chevron – Human Energy
Founded: 1879
Revenue (2018): $158.9bn
Industry: Oil & Gas
HQ: San Ramon, California
'The Business of Liquid Gold'
Founded at the end of the Long Depression downturn, Chevron began its journey in 1879, following in the footsteps of the predecessor oil drilling companies, with the discovery of the Pico Canyon Oilfield in Los Angeles.
Extraction from oil fields in wider California had collapsed between 1850-1865. Companies had invested $1 million, however, they only gained a return of $60,000 worth of commercially viable oil. Therefore, oil extraction from California was seen as unprofitable and many of the companies turned out not to be recession proof.
Exploration began in the Pico Canyon area in LA from 1865, and soon drillers came across a profitable oil field.
The first commercially productive oil well was drilled in 1876 and was producing 30 barrels per day.
In the 1870s, the downturn had caused hostile economics across America.
Also, Chevron sometimes applied 'cut-throat' business practices to gain its place in the industry. Chevron survived through acquisitions, mergers, and joint ventures with associated services.
Then the subsequent economic booms began and Chevron emerged as a leader in the industry in the supply of petroleum, oil, and gas.
The corporation continued with acquisitions in the oil sector and has expanded into the alternative and renewable energy sectors in recent decades.
Chevron recently announced a joint venture with Marubeni Corporation and WAVE Equity Partners to invest in carbon-capture technology for the oil field and industrial facilities.
At the moment, the company is listed #15 on Fortune 500 and is one of the best examples of how to profit from a recession.
Recession Proof Businesses from 1900 – 1920
3M – Make things people can't live without
Founded: 1902
Revenue (2018): $32.7bn
Industry: Conglomerate
HQ: Maplewood, Minnesota
From Mining to Adhesives – Innovation Culture in
'Minnesota Mining & Manufacture Company' (1902 – 2002), now known as 3M, started at the end of the 'Panic of 1901', a recession following a string of economic downturns.
3M had made a flat start in its market entry when its goal of the mining venture-company to mine for aluminum-oxide failed. The mine that was drilled contained commercially worthless rock anorthosite.
Facing financial difficulty during a hard recession, 3M solicited funding in exchange for stocks resulting in ownership changes.
New investors were brought in, and the company changed directions. Now the company started in the production of sandpaper and adhesive products.
The company became financially stable by 1916 and began to diversify into numerous fields including healthcare, consumer goods, and industry and worker safety products.
3M continued to grow and expanded globally during the 20th Century. 3M has managed to survive each subsequent downturn and set an example for all the companies trying to build a recession proof strategy.
Today 3M produces over 60,000 products under various brands and ranks 24th on Fortune's World's Most Admired Companies 2021.
General Motors – Take existing technology and add personality
Founded: 1908
Revenue (2019): $137.2bn
Industry: Automotive
HQ: Detroit, Michigan
How GM surpassed Ford
In the wake of the Panic of 1907 recession where the US Stock market fell 50% from its previous peak, William Durant formed General Motors (GM) Company. Hence, GM became an example of recession proof businesses started in the early 20th century.
GM grew rapidly through a series of acquisitions in the early 1900s (including Cadillac) but soon experienced over-leveraging.
Then, Durant was removed from the board of GM at the request of the banks which had backed loans for GM.
From 1916 GM was re-incorporated and brought in a brand-based pricing strategy instead of their previous 'this year's model' strategy.
The strategy worked and by 1962 GM held 50% of the total car sales in the U.S, surpassing its competitor Ford.
GM grew to manufacture for the transportation industry including aircraft, construction equipment, trains, and appliances.
General Motors is currently ranked 18th on Fortune 500 2020.
IBM – Don't assume anything about the future
Founded 1911
Revenue (2019): $77.1bn
Industry: Computing & AI
HQ: Armonk, New York
A history of progress through 'Thinking'
Ahead of its time for the computing world, IBM was founded by merging five technology companies into one, with offices spread across America and Canada known as 'CTR'.
Together, CTR manufactured machinery for sale and leasing in commercial businesses.
T.J Watson Sr. entered the company in 1914. He introduced pioneering business practices which had a focus on sales initiatives, customer service, pride, and loyalty to every employee of the company.
A working concept 'THINK' was introduced by Watson which soon became the company mantra.
Revenues grew to $9m under his leadership, and CTRs operations expanded across the globe.
Large revenues were made when government contracts were won for IBMs tabulating equipment enabling organizations to process large amounts of data.
CTR was renamed 'International Business Machines' (IBM) by 1924, and all subsidiaries were merged into one company by 1933. This merger was a great depression era achievement unrivaled by any other company.
Watson stepped down from his position as CEO in 1952, and he was replaced by his son T. Watson Jr. Major.
Today, IBM still proves to be among the leading recession proof businesses around the world.
How did IBM become recession proof?
Advances in IMBs products and services were made over the years. This includes the first practical example of artificial intelligence when an IBM-704 Data Processing System showcased its ability to 'learn' from matches of checkers.
IBM continued with a string of technological breakthroughs and projects from providing computing technology for space explorations with NASA to the development of the magnetic swipe card, and all in between.
In the 21st century, IBM has acquired several companies that were considered to be of core interest including healthcare, data services, and digital assets.
IBM ranks #38 on Fortune 500 list of US corporations and has partnered up with major corporations such as Apple, Microsoft, Facebook & Twitter.
Hence, their innovation and constant development have secured their survival throughout numerous downturns in the past 100_ years.
Recession Proof Businesses from 1920 – 1940
Disney – Make something great or nothing at all
Founded: 1923-1926 & 1929
Revenue (2019): $69.5bn
Industry: Animation & Media Entertainment
HQ: Burbank, California, U.S
Not a fairytale beginning
Disney's beginning was not as magical as you'd hope.
A string of bankruptcies, contract losses, and employee abandonment to rival studios plagued the Disney Brothers in their founding years between 1923-1929.
The impending downturn would shake things up for the early-stage entertainment company.
When the Great Depression began in 1929, the production company was struggling to recover from the losses of the 'Oswald the Rabbit' animation, and secure recession proof jobs for the employees.
Luckily, Walt Disney came up with the idea of a mouse character, the well-known Mickey Mouse, which he featured in several small soundless animations. And the rest is history!
How did a cartoon mouse save a company from bankruptcy?
Disney released its first with-sound animation 'Steamboat Willie' to become an immediate hit with entertainment-hungry theatre audiences, who were seeking escape from the harsh reality of the economic situations surrounding their daily lives.
Furthermore, Disney soon started a collaboration with Columbia Pictures, and was approached by a theatre manager to begin 'The Mickey Mouse Club' in the late 1929.
As a result, tThe studio was reorganized to include a merchandising department and revenue soon began to invrease.
The technology in film production had advanced to allow live-action productions and TV broadcasting from the 1940s. Disney made it a priority to be at the forefront of all new innovations in production methods.
Disney continued to grow with animation productions and diversified into theme parks.
Moreover, they started to feature films and television programs based on their beloved characters and stories.
We may even call it rags to riches story, wouldn't you agree?
Disney is still going strong today, having proven multiple times that they are recession proof with a rank of #49 on Fortune 500 ranking 2020.
Founded: 1935
Revenue: Not known
Industry: Film
HQ: L.A., California
'When the economy drops, the curtains rise.' It's showtime!
Formerly named 20th Century Fox and now a subsidiary to the Walt Disney Company, this film production company has a complex history and resilient attitude that helped them survive many downturns.
20th Century Fox started simple – folded chairs and a blank wall for the screen – humble founder William Fox was eager to showcase his hand-cranked films for 5 cents.
In addition, Fox was pioneering with trends and technologies of the industry and shows quickly grew in popularity to become a chain of 25 theatres.
20th Century Studios is formally recognized as founded in 1935 in a double-dip recession between the 'Great Depression' and the 'Recession of 1937-1938'.
While not many companies were able to survive and come on the other side as recession proof businesses, 20th Century fox surely managed to beat all the odds!
How did 20th Century Fox beat the downturn?
With the economic situation, viewers were hungry for entertainment and the theatre industry was booming with competition across America.
During an economic downturn, companies that offer entertainment do exceedingly well.
Hence, a lot of people experience escapism, as entertainment often takes people's minds off more serious issues such as the bad economy.
20th Century Fox had productions reaching across television, radio, film theatres, and its own film processing laboratory to meet the growing demands of mass entertainment.
Thus, during World War 2, 20th Century Fox Studios ranked as the 3rd most profitable studio due to higher attendances to outrank Metro-Goldwyn-Mayer.
Nowadays, 20th Century is famed for productions with the highest-grossing movies including Avatar, Titanic, The Star Wars Franchise, Bohemian Rhapsody, and Ice Age.
Today 20th Century Fox Studios is owned by Walt Disney Company completed in 2019 for a bid of $71.3B and was renamed as 20th Century Studios.
LEGO – Target a young demographic and give novel experiences that are familiar
Founded: 1932
Revenue (2019): $38.5bn
Industry: Toy Manufacturer
HQ: Billund, Denmark
How Lego continues to survive during recessions
Lego's journey began when carpenter Ole Kirk Christiansen began making wooden toys in Billund, Denmark, during the Great Depression.
At first, it started off as unprofitable, due to a downturn, Christiansen first had to trade his toys with local farmers in exchange for food.
Following the end of WW2, the spread of plastic production allowed Lego to begin the manufacture of its iconic plastic interlocking brick blocks.
Ole created the motto 'only the best is good enough' in 1936 to encourage his employees to never fail on quality.
The motto is still used today, and Lego has diversified its business into other products and services.
Their new products serve as accessories to the original plastic mini-figure theme, with unlimited character development ranging from Marvel, Harry Potter, to Star Wars.
Moreover, Lego has developed merchandising revenues from sales of clothing, film productions, digital games, competitions, and has opened several theme parks.
In 2020, The LEGO Group was ranked as the world's most reputable company, which not just once proved to be recession proof.
Founded: 1939 (predecessor Compaq)
Revenue: $5.01bn (defunct 2015 to Hewlett Packard Enterprise)
Industry: Computer Hardware, software, IT services & consulting
HQ: Palo Alto, California, U.S
The Original Garage of Silicon Valley
One of the recession proof businesses in the IT industry is Hewlett-Packard Enterprise.
Founded in a one-car garage in California, at the end of the 1937-38 downturn, HP's co-founders Hewlett and Packard produced a line of electronic testing and measuring equipment.
The garage became known as the 'Birthplace of Silicon Valley'.
HPs big break happened when they signed their first contract in 1938 providing equipment to Walt Disney Pictures' production 'Fantasia' and led to the formal establishment of Hewlett-Packard Company in 1939.
HP grew to develop a range of hardware components, software, and related services to consumers, businesses, and government sectors.
The 'HP Way' became widely respected for its products across industries, and HPs business practices were implemented across other businesses worldwide.
In 1999 the company was split into two divisions; Agilent Technology & HP.
Agilent Technologies was developed to focus on electronics and bio-analytics.
HP's aim was to focus on consumer electronics, office supply, printers, software, and other products and services. By 2009 HP ranked as #9 on Forbes 500.
Consequently, in 2005, HP then divided into two companies; HP Inc and Hewlett Packard Enterprise.
Today, HP ranks 109th on Fortune 500 2020 ranking.
Recession Proof Businesses from 1940 – 1960
H&M – Provide cheaper and higher quality products
Founded: 1947
Revenue (2016): $25.1bn
Industry: Retailing
HQ: Stockholm, Sweden
From fishing to a worldwide clothing brand – the rise of H&M
The next recession proof business on this list is well-known among most of us. However, do you know the early story of H&M?
Just as the 1945 downturn came to an end, Erling Persson opened a women's clothing store in Västerås, Sweden called 'Hennes' in 1946. Shortly after this, he purchased a hunting apparel and fishing store, called Mauritz Widforss.
Persson decided to combine the brands to begin selling men and women's clothing under the same name to become Hennes & Mauritz in 1968.
The company was soon listed on the stock exchange and began its expansion into other local markets across Europe.
H&M diversified its product range to include homeware, children, and accessories. Furthermore, H&M created parallel brands including COS, Monki, Weekday, Arket, and others for high-street fast fashion.
H&M stores are now present across American, European, Asian, and Middle Eastern markets.
In 2020, H&M was ranked 27th in Corporate Knights 2020 Global 100.
Burger King – Provide a faster and cheaper experience
Founded: 1953 / 1954
Revenue (2019): $1.78bn
Industry: Fast food restaurant
HQ: Miami-Dade County, Florida, U.S
Let the Burger Wars Begin
In a post-Korean war era, the US was hit by a 10-month contraction in 1953. Although an extremely tough time for American society, the next company on this list proved to be one of the most recession proof businesses out there!
Let's check out the story of the famous Burger King.
After a visit to the McDonald Brothers original store in California, the founders and owners of Burger King, K.J Kramer & M. Burns bought the rights to 'Insta-Machines' debuting their restaurant opening in 1953/54.
Despite the bad economy, America was in the fast-food craze.
Burger King's machinery was successful enough to allow franchising, and so the competition between the McDonalds and Burger King Franchises began.
Since 1959, Burger King has undergone a series of acquisitions resulting in a restructuring and franchise expansion.
Today, Burger King now has grown to be the 5th highest-grossing restaurant chain in the Top 500 by Restaurant Business Online.
Sports Illustrated – Give people more of what they want
Founded: 1954
Revenue: Unknown
Industry: Magazine
HQ: New York City, New York
How a sports magazine discovered escapism to entertainment
Just like Burger King's tail-end of the post-Korean war contraction, Sports Illustrated went into print.
The sports magazine concept was perceived as a weak market and hardly one of the recession proof businesses, as it was believed that sports journalism was beneath serious journalism.
It wasn't conceivable for sports news to be capable of filling an entire magazine.
And to no one's surprise, Sports Illustrated would not become profitable for another 12 years.
Nonetheless, just to blow your mind, did you know that today ESPN is valued at $50 billion today?
This is because Sports Illustrated pioneered the idea of a sports magazine and offered entertainment for a growing niche at the right time to meet and supply the booming popularity of spectator sports.
This popularity was driven by a good marketing strategy that included television, economic prosperity, and great content, and Sports Illustrated became a well-known household name we have all likely come across many times.
Founded: 1958
Revenue: Unknown
Industry: Entertainment
HQ: L.A., California, U.S
Kermit the Frog and Miss Piggy to the rescue!
Puppeteers Jim & Jane Henson established The Jim Henson Company (officially Muppets Inc.) in the midst of the 1958 downturn.
The puppeteers' work was featured in advertising, on late-night talk shows, and in short meeting films.
The company began designing characters in 1968 and produced short films for Sesame Street in 1969.
The company tried to gain momentum with an older audience via SNL. Jim Belushi, the famous American actor and comedian, referred to the sideshow of puppetry as "the Mucking Fuppets" (Yes, you are reading that right).
Eventually, they found the right product-market fit for both the United States and the United Kingdom. They shifted towards a younger audience by producing The Muppet Show and Fraggle Rock.
In 1989, Henson and Disney CEO Michael Eisner began merger discussions, however, Henson's death in 1990 ceased all negotiations.
Up till now, the company remains independently owned and run by the Henson children and has multiple times proved to be one of the great representatives of the recession proof businesses.
Pizza Hut – From real estate to pizza
Founded: 1958
Revenue: Unknown
Industry: Restaurants
HQ: Plano, Texas, U.S
How about a slice of pizza?
In the second dip of the 1950s downturn, University students and brothers Dan and Frank Carney founded Pizza Hut.
The Carney brothers took out a $600 loan from their mother to start the business. The two were convinced by a real estate agent that there was big business to be made in pizza.
They had no experience in the pizza business or even the restaurant industry. And as we all know hospitality is not one of the strongest recession proof industries.
However, within only a year, they held six restaurants across Kansas and began franchising in 1959, fueled by growing numbers of American consumers who had a love for fast food.
By 1977 Pizza Hut was acquired by PepsiCo and spun under 3-chain management with Taco Bell and KFC. A real recipe for success!
Hyatt – Be early and focus on best preforming assets
Founded: 1957
Revenue: $4.45bn
Industry: Hospitality
HQ: Chicago, Illinois, U.S
From a motel business to a hotel chain
Another company that started during the double-dip downturn of the 1950s is Hyatt Hotels.
Two entrepreneurs Robert von Dehn and Jack Dyer Crouch bought a motel near Los Angeles Airport.
The concept was to cater to upscale and business customers in need of short-term accommodation.
The growth of air travel for business purposes presented the founders with an opportunity, and their choice to locate a high-quality hotel near major airports was, therefore, a smart and, what showed to be a recession proof, business strategy.
Their initial growth was obtained by purchasing two motels near San Francisco International Airport and Seattle-Tacoma International Airport.
By 1957, brothers Jay & Donald Pritzker saw the full potential of the strategy and acquired the hotels from Crouch.
The hotel chain continued to grow organically through acquisitions over the following decades to become a management and hotel ownership company.
Between 2010 and 2019, Hyatt continued to grow its portfolio through acquisitions and with new concepts including exclusive resorts.
In 2009, Hyatt filed for the initial public offering (IPO) on NYSE.
Hyatt now operates 20 different hotel brands across 60 countries.
Enterprise – Setup right next to your customers
Founded: 1957 / 1969
Revenue (2019): $25.9bn
Industry: Rental
HQ: St. Louis, Missouri, U.S
Recession proof car rental agency
Enterprise was founded in the 1957 Pandemic and Recession with a philosophy of 'take care of your customers and employees first, and profits will follow' under the name 'Executive Leasing'.
This philosophy earned Enterprise a spot on the list of recession proof businesses.
The economic growth rate in America at the time was at -4% and by Q1 1958 was at -10%.
Enterprise was renamed to its current format in 1969, in honor of the USS Enterprise (CV-6) which founding leader Jack Taylor had served.
Enterprise rent-a-car now falls under a holdings company with other car rental brands, and it is the largest car rental in the U.S.
The strategy of Enterprise is to provide replacement vehicles in case of accidents, theft, and repair. Besides, they provide vehicles to those who need a vehicle for a short lease for business or leisure trips.
Luckily for Enterprise, this customer-oriented strategy and an innovative approach to car rentals helped the company last through many downturns to come.
iHOP – Go niche and expand
Founded: 1956
Revenue (2006): $349.6m
Industry: Restaurants
HQ: Glendale, California, U.S
Pancakes anywhere and anytime
Even those not coming from the US must have heard of the famous 24/7 dinner chain iHOP. No wonder why too, since the chain has for 70 years proven to be a 101 example of recession proof businesses.
First opened in L.A, California, the International House of Pancakes entered the restaurant market with the concept that specializes in breakfast and pancakes.
In 1976, iHOP was acquired by the parent company 'Dine Brands Global' and later bought out by Applebee's.
iHOP has specialized in breakfast food in the food industry and operates over 1400 locations. Their famous pancakes and coffee are available to anyone at any time and at an affordable price.
Today, iHOP operates with licensees and franchise agreements across America and the Middle East markets.
Trader Joe's – Support local and give people something new (but familiar)
Founded: 1958 / 1967
Revenue (2017): $13.3bn
Industry: Retail
HQ: Monrovia, California, U.S
Cheese and sandwiches at your convenience
Trader Joe's started under the name Pronto Market Convenience stores in L.A between 1958 – 1967.
Founder Joe Coulombe decided the original stores were too similar to their rival retailer 7-Eleven and developed the Trader Joe's concept around the Tiki Culture fad of the 1960s.
Meanwhile, the U.S economy was recovering from the 1957 Recession and Pandemic and began bouncing back in 1958. Trader Joe's was founded in the same year.
The first official Trader Joe's store opened in 1967, offering fresh meats, cheeses, and sandwiches.
Trader Joe's was bought out in 1979 by German owners of Aldi Nord, and from there began its brand expansion across America.
Between 1990 and 2001, Trader Joe's quadrupled its store numbers, and its revenue ten-fold.
In 2016, Trader Joe's was recorded in Fortune Magazine as having an estimated sales of $1,750/sq ft and listed within the Top 75 Retailers.
In 2019, Trader Joe's had over 503 stores nationwide and was ranked #23 among Glassdoor's best places to work in the US.
This comes as no surprise since the company survived a number of recessions and managed to secure recession proof jobs to its employees for years!
Recession Proof Companies from 1960 – 1980
Founded: 1960
Revenue: (2019) $3.6bn
Industry: Restaurants & Food Delivery
HQ: Ann Arbor, Michigan, U.S
A challenging strate and a global success
Brothers Tom & James Monaghan, took over operations of a small pizza chain named DomiNick's in Michigan in 1960.
The duo had to put in $500 as a downpayment and loan $900 to pay for the store.
The U.S economy was in a downturn known as 'the rolling adjustment' recession in 1960.
Within 8 months, James traded his half of the business and Tom Monaghan became the full owner.
However, Tom persisted and bought two more pizzerias. He wanted to have the same branding across the three restaurants but was forbidden to use the name DomiNick's.
An employee suggested the name Domino's and the business formally became Domino's Pizza Inc in 1965.
By 1978, Dominos expanded to 200 stores under franchising agreements and, in 1983, opened its first international store in Canada.
Dominos expanded to 1000 international locations by 1995.
In 2004, Dominos Pizza was placed on the NYSE after 44 years of private holding, and by 2006 held over 8000 stores worldwide totaling $1.4bn gross income.
Domino's has embraced partnerships and technologies during the 2010s to innovate in their delivery including delivery by self-driving cars, drones, and a customized Pizza Car.
FedEx Corporation – Be the alternative to something run by the government
Founded: 1971
Revenue (2018): $65.4bn
Industry: Courier
HQ: Memphis, Tennessee, U.S
Shipping and delivery company serves as one of the best recession proof businesses' story
At the end of the 1969-1970 downturn, a Yale Business School Graduate Frederick W Smith founded a Federal Express Corporation also known as FedEx.
Smith's idea was a delivery system specifically designed for urgent deliveries.
Smith submitted the idea as a logistics solution for a term paper, and apparently, his professor was not impressed with Smith's business idea.
Despite the disapproval, Smith pursued his idea, moving to Memphis in 1973, where FedEx had access to Memphis International Airport and a position in the center of the country. It was a gamble, especially in an unstable economy in the US at the time.
However, FedEx grew to over $1bn revenue by 1983 and managed to avoid any acquisitions or mergers attempts within its first decade of operation.
It was a gamble that undoubtedly paid off!
As of 2020, FedEx ranks 47th on Fortune 500. Quite a success story!
Founded: 1966
Revenue (2018): $21.9bn
Industry: Transport
HQ: Dallas, Texas, U.S
Flying out of a Recession, Southwest Style


The story of founder Herb Kelleher coming up with the business idea of Southwest Airlines on a cocktail napkin in a restaurant in San Antonio has become a legend.
Southwest Airlines (incorporated as Air Southwest Co) had a turbulent entrance into the aviation industry.
Three competing airlines took legal action against Southwest Airlines for its strategic plan of Intra-state short domestic flights.
The US economy entered into contraction in the same year after almost a decade of growth and dropped by 22% just between March and December 1966.
Meanwhile, Southwest was accused of undercutting prices by only operating within the state of Texas and using an exemption from regulations. (Perhaps a shady move, it still helped Southwest become one of the stories about recession proof businesses people love to refer to)
By 1970, the lawsuits were resolved to resume flights within the state. This was one of the defining success moments of Kelleher's career.
Under Kelleher's leadership, the airline developed a corporate culture emphasizing employees to 'take themselves lightly but their jobs seriously'.
Southwest Airlines grew to operate flights to adjacent states and now serves 40 states using a point-to-point system.
Since 2018, the company carries the most domestic airline passengers!
Microsoft – Aim for the horizon
Founded: 1975
Revenue (2019): $125.8bn
Industry: Computing & Technology
HQ: Redmond, Washington, U.S
Tech is the Future: A History of Microsoft
Microsoft Corporation (and its predecessors) entered the world at the same time as the 1973 Oil Crisis and the 1974 Stock Market Crash.
Both of these downturns had profound political and economic impacts with stagflation and high unemployment levels throughout.
Nonetheless, the corporation began after co-founders Paul Allen and Bill Gates worked on developing a functioning interpreter for the computer company MITS' micro-computer.
The success of this product allowed Microsoft to develop, manufacture, license, and sell computer software, electronics, computers, and other services to both companies and consumers.
By 2016, Microsoft was the world's largest software maker and held a dominant market share as an office software suite and in IBM PC-Compatible operating system markets.
Presently, by total revenue, Microsoft ranks 21st in the Fortune 500 ranking of corporations. It is also one of the greatest teachers on how to profit from a recession (and in their case two recessions!).
Apple – Make innovative products and experience
Founded: 1976/ 1977
Revenue (2019): $260.1bn
Industry: Computing Technology, Media & Finance
HQ: Cupertino, California, U.S
Apple doesnt' always fall from the tree!
Just as the 1973-75 downturn was coming to an end, three business partners Steve Jobs, Steve Wozniak, and Ronald Wayne started their company from Steve Jobs' parents' home in Los Angeles, California.
Soon after, Apple's first product, Apple I, sold with a starting pricing strategy of $666.66, due to Wozniak's fondness for repeating digits.
By 1977, Ronald Wayne had sold his shares back and investor Mike Markkula provided $250,000 and essential business expertise to Apple.
Revenues doubled at a frequency of every 4 months and yearly sales grew from $775,000 to $118m between 1977 and 1980.
Steve Jobs introduces Apple iPhone in 2007
Apple continued to develop products to include consumer electronics, software, and online services to become one of the big four technology companies in the U.S.
Today, Apple ranks 4th on Fortune 500 listing.
Consequently, Apple has diversified in service provisions and continues with acquisitions across multiple industries beating all the odds and proving over and over again to be one of the strongest recession proof businesses in the world!
P.S. Have you heard of the story of Apple logo and why they chose this fruit to represent their brand?
Recession Proof Businesses from 1980 – 2000
Founded: 1980
Revenue: Unknown
Industry: Entertainment
HQ: New York City, New York, U.S
Entertainment Industries offer growth during downturn
Founded in Illinois, cable industry lobbyist Robert L Johnson launched Black Entertainment Today (BET) after making a loan for $15,000 and a $500,000 investment. Accordingly, BET launched in January 1980.
The network initially broadcasted for 2 hours a week with a line-up of music videos and reruns of popular sitcoms.
By 1983, BET was able to become an independent and full-fledged entity.
As a result, the network broadened in range to include news, stand-up comedy, current affairs, and music videos.
BET recorded 88 million American households (75.8% of households with television) receiving the channel.
Today, BET has become a part of Viacom, however, it is still an amazing example of innovative ideas that can give birth to recession proof businesses.
CNN – Make news even when there's nothing "new"
Founded: 1980
Revenue: Unknown
Industry: Media
HQ: New York City, New York, U.S
The first Cable News Channel
CNN was founded in 1980 by media proprietor Ted Turner as a division of AT&Ts Warner Media. It was the first 24-hour Cable News channel.
The channel has since spread globally thanks to numerous satellite television providers, specialized TV channels, and different news websites.
At the moment, CNN has over 40 bureaus including studios in New York City, Washington D.C., and Los Angeles. In 1999, they even launched a 24/7 Spanish language channel CNN+.
From September 2018, Cable Network News had over 90 million viewers accounting for a market share of 97.7% of US Cable Subscription households. Nowadays, CNN is available across 212 countries.
Due to their approach to news and broadcasting, CNN today holds a strong position as one of the best recession proof cable networks worldwide!
Founded: 1980
Revenue : Unknown
Industry: Retailing
HQ: Austin, Texas, U.S
Mergers and Inventory losses to Amazon buyouts – Whole Foods Market's journey to retailing in downturn
Preceding from a small vegetarian food store called SaferWay in Austin, Texas, owners John Mackey and Renee Lawson had a difficult entry as whole-food sellers.
In the early 1980s, the US economy was in a downturn and shrinking (with job cuts experienced across automotive, manufacturing, and goods-producing industries).
Therefore, SaferWay merged with Clarksville Natural Grocery resulting in Whole Foods Market opening and provided recession proof jobs to many grateful employees.
The first Whole Foods Market store was large by comparison to standard health food stores at the time.
Early on, the store suffered from an inventory loss caused by a flood event and had no insurance to cover the costs of the damages.
Hence, customers, neighbors, and staff who helped with repair and cleaning are the ones to thank for saving Whole Foods. The creditors and investors assisted to help the store reopen within 28 days.
Learning from this experience, together with the tough economic situations they had been through, Whole Foods Market began its expansion out of Texas.
As of 2019, Whole Foods has 500 stores across America and 7 stores across the United Kingdom.
Currently, Whole Foods Market operates several stores including Wellspring Grocery, Bread and Circus, Mrs. Gooch's, Fresh Fields, Bread of life, and many more.
Whole Foods Market has recently merged with Amazon.
EA – Change the way we think about an activity
Founded: 1982
Revenue (2018): $5.15bn
Industry: Entertainment Software
HQ: Redwood City, California, U.S
Gaming Giants EA growth stemmed from the CEO's Personal Investment


Trip Hawkins, an original Apple employee, began his own software company after agreeing on office space usage with venture capitalist firm Sequoia Capital in 1982.
Thus, using his personal investment of an estimated $200,000, Hawkins refined the business plan for Electronic Arts to become the pioneer of the early home computer games industry.
Surprisingly, EA's business model fitted perfectly with the downturn.
EA's products were able to offer escapism for Americans seeking respite from real life during the economic downturn experienced in 1982.
Nowadays, EA is one of the largest gaming companies in America and Europe and is developing and publishing games for franchise game series including Battlefield, Need for Speed, The Sims, and Medal of Honour.
In the fiscal year 2020, EA reported net revenue of $5.5bn.
Founded: 1982
Revenue: Unknown
Industry: Restaurants
HQ: Dallas, Texas, U.S
Dinning and gaming at one place
Dave & Buster's was founded in Dallas, Texas, by the co-owners David Corriveau and James "Buster" Corley.
Over time, Dave & Buster's grew by expansion into other cities and acquired other restaurant chains that had filed for bankruptcy throughout the 2000s.
During an economic downturn, this was by all accounts an impressive achievement.
In 2014, Dave & Buster's sold 5.9 million shares on the NASDAQ stock exchange at an offering price of $16-18, raising $94 million.
Even though Dave & Buster's have come across multiple downturns and challenges to overcome, the company has been resilient.
Since the start of the Covid-19 pandemic in March 2020, all Dave & Buster's locations were temporarily closed.
However, they managed to reopen proving to be one of not many recession proof businesses around the US.
Adobe – Solve the problem of design
Founded: 1982
Revenue: $11.1bn
Industry: Software
HQ: San Jose, California, U.S
Adobe learned to be creative when America's economy dropped in the 1980s.
One of the original garage-based businesses, Adobe Inc. was started in 1982 by John Warnock and Charles Geschke.
Interestingly, Adobe started at the end of the 1981-1982 downturn, when manufacturing, construction, and service industries all contracted.
Being interested in buying Adobe, Steve Jobs put forward an offer of $5m, but Adobe's owners refused.
Eventually, Adobe sold a 19% stake to Jobs on demand by their investors.
As a result, Jobs' investment gave Adobe a five-fold in valuation and made Adobe the first company in Silicon Valley history to become profitable in its first year.
Adobe's vision was to offer a creative multimedia software product after conjuring various business options, including turn-key office printing systems and copy services.
Lately, Adobe began moving into digital marketing and cross-industry software services for film and media.
Adobe now ranks 27th on Interbrand's Best Global Brands 2020 and is still proving to be one of the recession proof businesses amidst the Covid-19 pandemics.
Founded: 1982
Revenue (2018): $1.9bn
Industry: Restaurant
HQ: Sandy Springs, Georgia, U.S
Buffalo-style chicken wings as a recession proof strategy
Buffalo Wild Wings began after hungry patrons, Jim Disbrow and Scott Lowery, were in search of buffalo-style chicken wings.
Failing to find a restaurant offering this, the pair opened up near Ohio State University, Columbus.
At the time, none of the founders had any knowledge or experience in running a restaurant.
However, at the same time, the U.S. economy was experiencing a downturn as fall out from the Iranian Revolution.
Over the following decade, Buffalo Wild wings began expanding providing a fun and relaxing environment for patrons.
Nowadays, they are famed for the Wild Wings Blazin' Challenge – eat 12 of the hottest wings in 6 minutes.
Subsequently, Buffalo Wild Wings established franchise agreements and today has over 1200 locations across America, the Middle East, and South Asia.
Founded: 1990
Revenue: $2.28bn
Industry: Retail
HQ: Columbus, Ohio, U.S
Recession proof body products
The Ohio-based retailer first opened in Massachusetts, selling bath and beauty products.
However, the U.S. economy experienced a downturn where unemployment had reached 6.8% and manufacturing trade sales were declining due to the North American Free Trade Agreement (NAFTA).
Bath & Body Works stores were built adjacent to express stores, and sometimes internally linked to allow open shopping experiences for consumers. Although slow, the growth was happening in BBW's initial months.
In 1991, CEO Beth Pritchard was brought in.
At that moment, BBW was recorded as having 95 stores and sales of $20m. By 1996, under Pritchard's leadership, BBW had grown to reach $753m with over 750 stores.
The brand leveraged its market positioning and unique concept to become a leading retailer of own-label cosmetic products in America.
Netflix – Cable Companies are over rated
Founded: 1997
Revenue (2019): $20.1 billion
Industry: Entertainment
HQ: Los Gato, California, U.S
Recession proof Netflix replaces the brick and mortar Blockbuster
Once upon a time in California, Marc Randolph and Reed Hastings came up with the idea for Netflix whilst commuting.
At the time, the U.S. economy was under pressure from the 1997 Asian Financial Crash.
Despite the struggling economy, Hastings invested $2.5 million in seed funding.
The duo first tested the concept of selling and renting DVDs by mail.
Yet, the business model was very similar to rival Blockbuster based on a pay-per-view rental model.
From 1999, Netflix introduced the monthly subscription model but was soon losing money. Hence, Blockbuster offered to acquire Netflix for $50 million in 2000.
In spite of the great offer, Netflix kept on going and as DVDs gained popularity and affordability, Netflix began to pick up more sales and subscriptions.
From the mid-2000s, Netflix was toying with the idea of streaming movies online but was restricted by data speeds and bandwidths.
Netflix recognized the popularity of streaming services from YouTube and developed the concept of streaming media.
Today, the company has over 182 million paid subscriptions worldwide and stands firmly despite many downturns!
Recession Proof Businesses from 2000 – 2021
Wikipedia – Open Source Information Should Be Free
Founded: 2001
Revenue: Unknown
Industry: Online Encyclopedia
HQ: United States
"Quick" encyclopedia
Just as the Early 2000s downturn was coming to an end, Jimmy Wales and Larry Sanger launched Wikipedia.
After some failed attempts of other online encyclopedias, Wikipedia began as a supplementary project to Nupedia.
Thus, Nupedia's Open Content License allowed Wikipedia to develop as a publicly editable encyclopedia.
The name of the page came as a combination of the Hawaiian word for 'quick' and encyclopedia – Wikipedia.
Wikipedia contains over 53 million articles with more than 1.5 billion viewers per month. It is a multilingual encyclopedia, based on an open collaboration project.
Equally important, Wikipedia is one of the most searched Google pages, a place for everyone looking for a reputable piece of information.
MailChimp – Own the space of email marketing and newsletters
Founded: 2001
Revenue (2019): $700 million
Industry: Email Marketing
HQ: Atlanta, Georgia, U.S
MailChimp: a lesson in marketing your way out of a Recession
MailChimp was founded in 2001 by Ben Chestnut, Mark Armstrong and Dan Kurzius. During an 8-month recession known as the dot.com bubble, unemployment in the US reached 6%.
Therefore, the trio saw an opportunity stemming from closeness to their customers that its competitors lacked, and gained an understanding of what businesses wanted from their marketing tools.
The company started offering marketing automation services via email marketing for companies to communicate with their customers.
Additionally, MailChimp developed accounts with a freemium option allowing numbers to gather and develop into paid services.
Consequently, user numbers grew from 85,000 to 450,000 and by 2014 the platform was sending 10 billion emails per month on behalf of users.
Today, MailChimp has diversified to develop a service range with multiple marketing services.
MailChimp was ranked #15 on the Forbes Cloud 100 list in 2019 and was named one of the most innovative companies.
At the moment, the ownership of MailChimp has remained with its co-founders, and the company has the highest market share of all email marketing services. Recession proof strategy to learn from!
Wedding Wire – One market place for everything weddings
Founded: 2007
Revenue: Unknown
Industry: Event Planning
HQ: New York City, New York, U.S
Recession proof wedding planner!
WeddingWire is an online directory service for engaged couples to connect with local wedding professionals in the specialized global marketplace.
Wedding Wire's directory of companies and services covers 15 countries across America, Latin America, Asia, and Europe.
Despite facing several downturns since being launched, Wedding Wire still stands strong and is one of the exemplary models of recession proof businesses.
Presently, Wedding Wire allows engaged couples to search, compare, and book from the directory of 500,000 industry-specific vendors.
The company is a subsidiary of The Knot Worldwide, now XO Group.
ZenDesk – Simplfying getting help
Founded: 2007
Revenue (2019): $816m
Industry: Software
HQ: (2007-2019) Copenhagen, Denmark, (2019) San Francisco, California, U.S
Scandinavian SaaS success story
Zendesk was started in a loft in Copenhagen, Denmark, by a humble IT worker, an engineer, and a designer as trio of co-founders who had experience in the customer service software.
Targeting a conventionally unsexy software idea, they designed a simple web-based SaaS application to allow companies to manage support requests from end-users.
Receiving $500,000 in seed funding and a following $6m in 2019, Zendesk moved to San Francisco.
In 2014, Zendesk acquired a Singapore-based software company and was listed on the New York Stock exchange with an IPO of $9 per share.
Today, Zendesk is forecasted to have a quarterly sales value of $239m and is still going strong despite the Covid-19 downturn.
Airbnb – Use your existing assets to make money
Founded: 2008
Revenue: $2.6bn
Industry: Accommodation
HQ: San Francisco, California, U.S
Recession mattresses to Global Accommodation Company with Airbnb


In the grip of the 2008 downturn, co-founders and roommates Brian Chesky and Joe Gebbia, were having difficulty booking a hotel room in San Francisco.
Hence, the founders recognized the need to loosen up money for people with property that were struggling to make ends meet.
Despite a terrible economy and high competition, the pair founded the start-up Airbnb in the summer of 2008.
A website was set up to advertise short-term accommodation services, breakfast, and business networking for people who were unable to book a hotel.
Chesky and Gebbia were supported by a start-up Incubator, Y-Combinator, to provide training and funding in exchange for a small stake in the company.
The pair traveled to New York to promote the business and launched into the global domain of short-term accommodation.
Airbnb has now grown to become a global franchise and one of the great examples of recession proof businesses from the 21st century.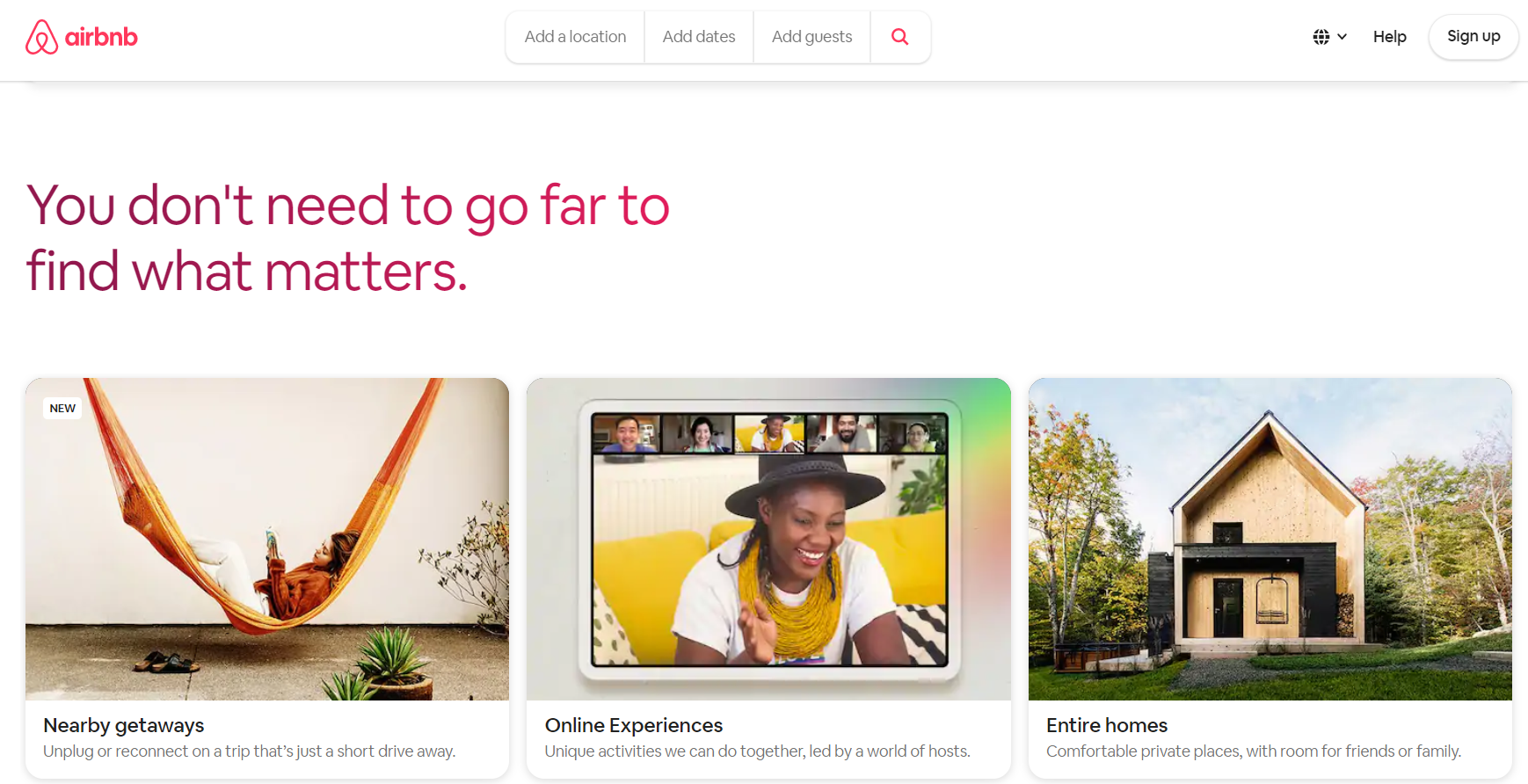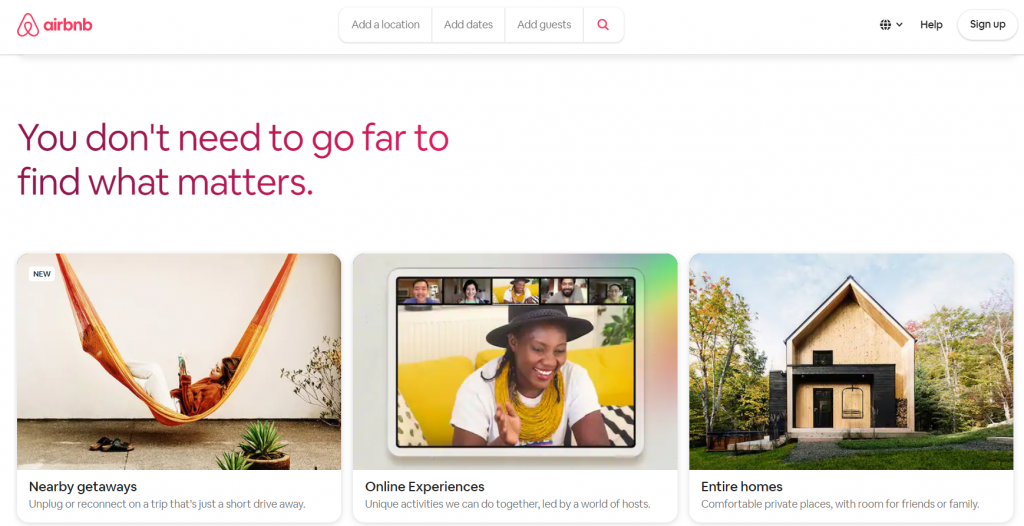 Cloudera – The need for better data to make better decsions
Founded: 2008
Revenue (2019): $478 million
Industry: Software Development
HQ: Palo Alto, California, U.S
How did Cloudera become one of the recession proof businesses?
Cloudera was founded by engineers from Google, Facebook, and Yahoo! and was later joined by an executive from Oracle.
As a consequence, Cloudera developed a hybrid open-source Apache Hadoop distribution software.
The aim was to accelerate data management innovation.
Despite the struggling economy and downturns in the 2010s, Cloudera's quality product attracted many companies that soon became partners, thus strengthening the company's reputation and success on the market.
From 2019, Cloudera has entered into a strategic partnership with IBM and acquired AI business analytics company Arcadia Data.
Groupon – Want a deal at a place you'll only visit once?
Founded: 2008
Revenue (2017): $2.84bn
Industry: E-commerce marketplace
HQ: Chicago, Illinois, U.S
How money-conscious consumers and coupons made this business entrepreneur a King during the 2008 Recession
Founded on the principle of consumer collective bargaining power, Groupon was born in the midst of the downturn of 2008.
Founder Andrew Mason used the web as his main channel for developing the coupon-based service to bring savings to consumers.
Within one and a half years, Groupon grew from half a dozen staff to over 350 and was valued at over $1bn after just 16 months, the fastest company ever to reach this milestone, thus, proving to be the one securing recession proof jobs!
Groupon's success can be credited to consumers wanting to save money during hard financial times and using their collective purchasing power to bulk buy in order to receive a discount. So the perfect timing with a downturn!
Still, Groupon remains one of the most successful stories of recession proof businesses in recent history.
In 2011 Groupon filed to go public and has since acquired a network of companies.
Founded: 2009, launched 2013
Revenue (2019): $401million
Industry: Internet Services
HQ: San Francisco, California, U.S
Tiny Speck helping companies communicate
Slack was originally named Tiny Speck, and was in 2009 founded by Stewart Butterfield. Slack received angel funding of $1.5m followed by $5m in 2010.
In 2011 $10.7m of funding was raised to bring the company out from the downturn as a leading workplace communication tool.
Originally, the product was a 2D graphics gameplay called Glitch.
However, the company reformed and launched Slack, a real-time collaboration app and platform which had been the internal tool used for the development of Glitch.
Three rounds of funding between 2013 and 2014 gave the company an estimated value of $1.2bn.
The name Slack is an acronym for "Searchable Log of All Conversation and Knowledge".
Slack acquired Screenhero and investors built the company's value between 2014 to 2018.
In 2018, Slack announced its preparation for an initial public offering.
In June 2019, it was recognized as a 'Top 5 Disruptor' company and consequently started trading stock.
The NYSE reference price of $26 rose to $41 in its initial trading hours. That valued the company at $20B.
Square – The Founders Were Charging Investors During the Pitch
Founded: 2009
Revenue (2019): $4.7bn
Industry: Financial Services
HQ: San Francisco, California, U.S
A Square philosophy of Empowerment and Enrichment
Square was founded in 2009 by Jack Dorsey. Friend Jim McKelvey, was unable to sell glass faucets, as he was unable to accept credit cards.
In an attempt to fix the issue, they came across a financial service opportunity.
As a result, the pair developed a card-reader and launched their first app in 2010.
Square was built with a view allowing easy access to financial transaction solutions.
And so, Square went public in 2015 with an initial valuation of $2.9B, and a share price of $9!
Since 2015, Square has acquired several companies of interest ranging in industries, from food delivery to artificial intelligence.
In 2020, Square acquired the deep learning firm Dessa.
Venmo – Before it was cool
Founded: 2009
Revenue: Unknown
Industry: Merchant Financial Software
Payment Innovation from a forgotten wallet…
Founded on experiences of poorly performing point sales software in a yogurt shop, university students Kortina & Magdon-Ismail were inspired to create a transaction solution that helped them forever forget the idea of carrying a wallet.
Kortina & Magdon-Ismail set about trying to figure a way to send money through mobile phones. Initially, the idea was to allow money to be sent via text message but it quickly transitioned into an app.
Soon after the company was established, it raised $1.2m of seed money in 2010 on the tail end of the 2008 downturn.
After 2012, Venmo was acquired by Braintree for $26.2m and was subsequently acquired by PayPal for $800m in 2013.
Uber – A way for people strapped for cash to make money
Founded: 2009
Revenue (2019): $14.1bn
Industry: Transportation
HQ: San Francisco, California, U.S
An affordable private chouffer
Originally named Ubercab in 2009, computer programmer Garrett Camp wanted to find a cheaper alternative to hiring a private driver.
Camp figured that sharing the cost of a taxi with people could make it more affordable, and gathered with friends to found the company. A beta test was launched in May 2010 and the app launched in 2011.
By 2012, Uber was allowing clients to book cabs using its app, and UberX was introduced to allow a cheaper option of driving non-luxury vehicles (with operating conditions).
A year later, Uber was operating in 35 cities and continued to launch new services including UberEATS, UberPOOL & UberBLACK.
Uber agreed to selling and combining operations with operators in Russia, China, the Middle East, and Southeast Asia between 2016 and 2019.
Furthermore, Uber now also operates UberATG; a branch aimed at developing self-driving cars with projections of 75.000 autonomous vehicles by 2022.
The company received a $1bn investment from a Japanese conglomerate.
The future of this recession proof company is looking more than bright we think.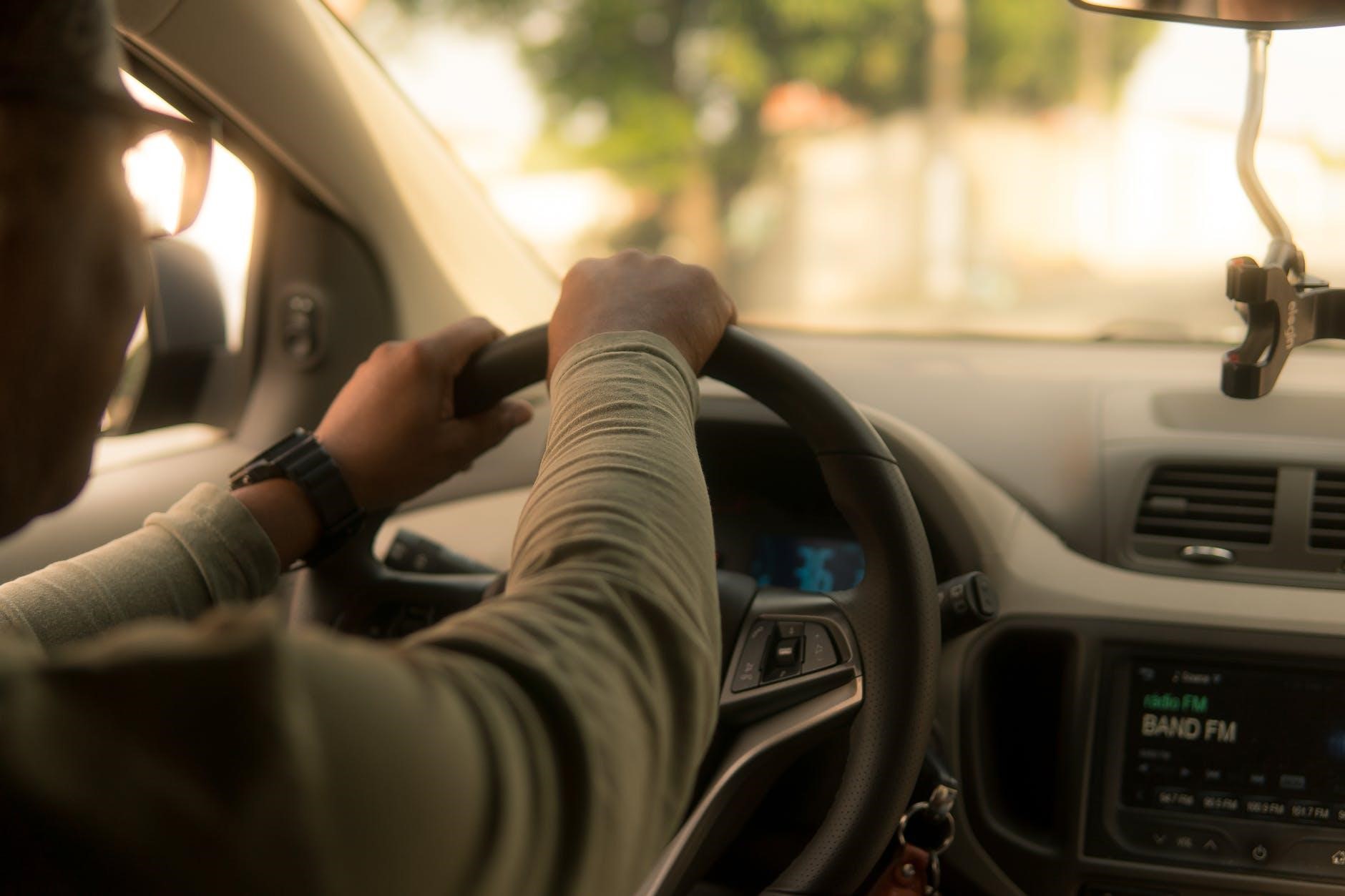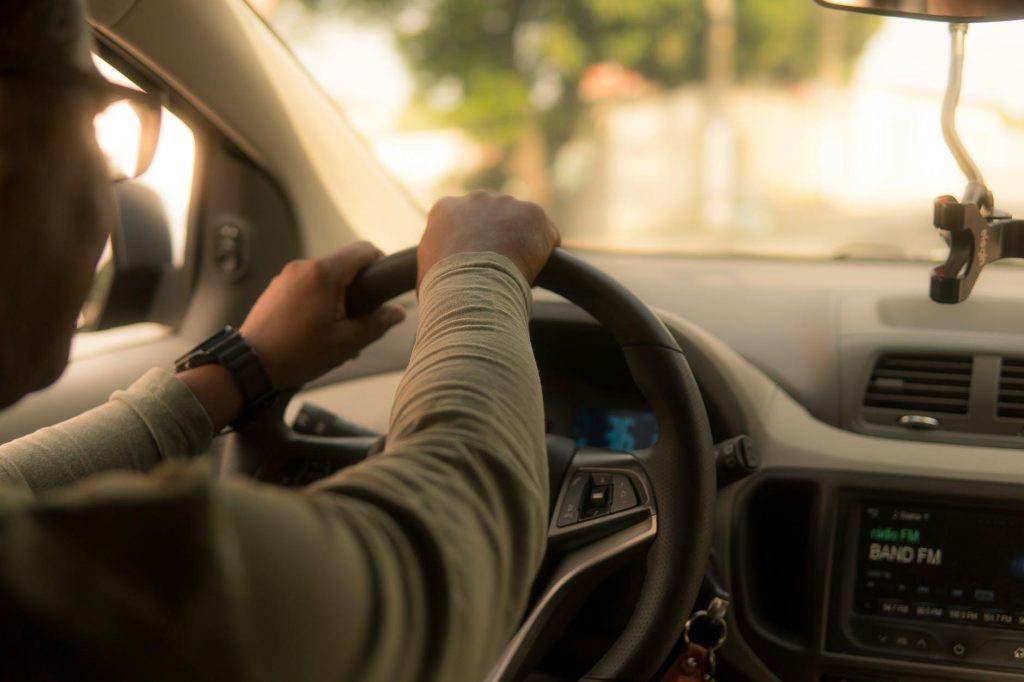 WhatsApp – Goodbye Long Distance Calls
Founded: 2009
Revenue: Unknown
Industry: Telecommunications
HQ: Mountain View, California, U.S
WhatsApp's rise to connect the world after the 2008 Global Downturn
The colleagues, Brian Acton & Jan Koum founded WhatsApp in 2009 in the fallout of the last downturn.
After leaving Yahoo!, both spent time applying for work and traveling before coming to the idea of a new type of messaging app.
The founding months were filled with app crashes and co-founder Koum even considered leaving.
Finally, WhatsApp's big break happened in 2010/11 when Apple allowed push notifications to feature on ISO devices. WhatsApp had found its push into the communications marketplace.
Moreover, they gained seed funding and deployed WhatsApp 2.0 exclusively in the Apple App Store.
User numbers grew and by 2011, WhatsApp was within the Top 20 Apps at Apple US App store.
WhatsApp received $8m investment funding for 15% of the company in 2011.
By 2013 WhatsApp had over 200 million active users with just 50 members of staff.
Furthermore, $50m was invested to value the company at $1.5bn.
In 2014, Facebook Inc. acquired WhatsApp for $19bn; the investment received 5000% return on its initial investment.
Today, WhatsApp has become the most used private communication tool across Africa, South America, India, and parts of Europe and is the last, but definitely not the least, example of the recession proof businesses on our list!
Conclusion
As companies are increasingly becoming nervous about the future, we should take a look back to get a better perspective of the 2020 global economic downturn.
This robust collection of examples of recession proof businesses that not only survived but thrived and grew to become global success stories should help provide perspective on the future.
The loom of a long-expected downturn upon the global markets is scary, but in many instances, this spurs innovation and new opportunities.
We hope this article serves as inspiration, especially in the current context where it is unknown what is to come.
If you liked this article, please share it!