If you're hunting for dofollow backlinks, this is the list for you!
Growing your domain authority can be a long journey, and collecting dofollow backlinks can be tough, especially if you're just starting out and still have a low domain rating.

Anyone working with Search Engine Optimization (SEO) knows the value of powerful dofollow backlinks.
A solid backlink profile is one of the best ways to expediate the process of building domain authority and thus dramatically increasing your site's organic traffic.
Are you an SEO pro? Then skip ahead to our list of DOFOLLOW BACKLINKS THAT WORK! Curious about why they matter? Then continue reading…



What are dofollow backlinks?
Let's face it – if you landed on this page, it's highly likely that you already know what dofollow backlinks are…
But for the uninitiated, dofollow backlinks may sound like a growth hacking jargon but they are simply the hyperlinks you see all over the web.
Hyperlinks link one webpage to another, and they can be:
Internal – linking one webpage on the same website to another webpage on the same site.
External – linking a webpage to another webpage on a different website.
An example of an internal link would be if we linked to our own blogpost about the LinkedIn Shadow Ban for example.
If another website links to your website, this constitutes a dofollow backlink.
Not only are these dofollow backlinks handy from a user experience point of view, they also have implications for a websites online visibility.
This is because the Google-bots and search engine crawlers use them to decide whether the information on your website is important or not…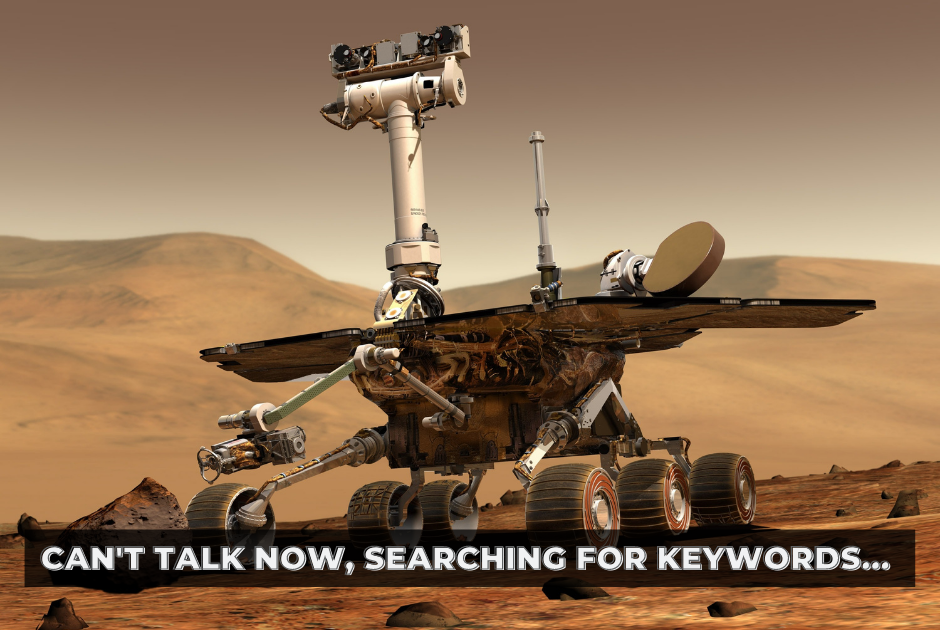 Why dofollow backlinks matter?
The entire purpose of SEO is to improve a website's ranking on Google for keywords relevant to the company or brand.
Your ranking is determined by the Google algorithm, but how does Google decide which websites to put on its first page of results for a specific search phrase?
Well, Google uses over 200 ranking factors to determine which pages are shown for any given search. "SEO juice" is the term marketers have affectionately coined to describe any factor that can help a website gain domain authority.
And dofollow backlinks are packed full of "SEO juice"!
So, to clarify, having a lot of dofollow backlinks will help you rank for competitive keywords.
Dofollow backlinks essentially 'lend' you authority from external websites.
Therefore, if a lot of websites are 'pointing' to you, the Google-bots will understand that your content is important and thus should be shown to internet users.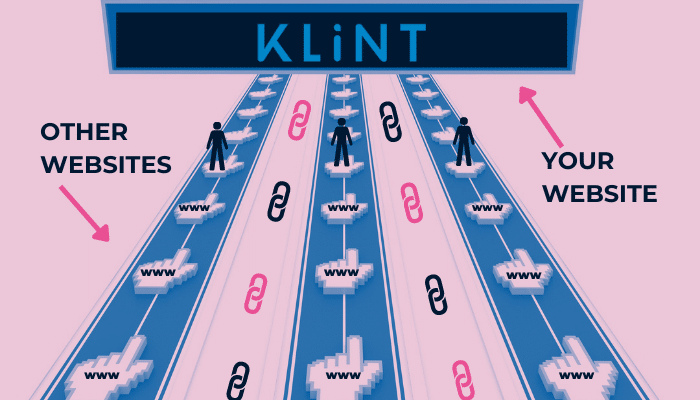 As such, dofollow backlinks are crucial for improving search ranking and driving organic traffic from Google!
This is especially important for a new business with a small digital footprint and no budget for advertising.
Dofollow backlinks also have benefits unrelated to SEO:
Referral Traffic: Think of them as word-of-mouth marketing but online. A link to your website from a page with high traffic can provide you with a constant stream of traffic as people click through to your page.
Brand Authority: a dofollow backlink means your website is being recognized, implying that your website is trustworthy, thus affecting customer perception.
Build Business Relationships: a backlink is an opportunity to connect with another website. If your product offering is complimentary, it may be the beginning of a strong business partnership.
Brand Awareness: Seeing your website linked on other websites can introduce your brand to new potential customers, the ultimate goal of digital marketing!
How can I get dofollow backlinks?
Let's be clear – building a solid backlink profile is not the easiest task, but their importance cannot be overstated. Perhaps that sounds dramatic, but they are simply THAT important!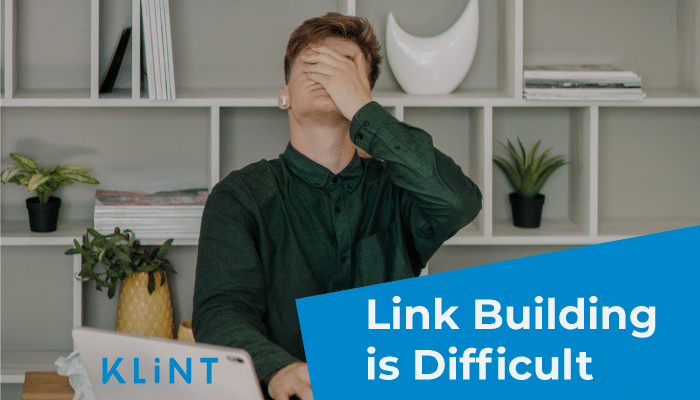 Don't worry though, all hope is not lost! However, on the road to building a strong profile of organic backlinks there is an industry standard for what not to do:
Use paid backlink services – more often than not these tend to be scammy and may end up negatively affecting your domain rating as Google recognises a cheat in the system.
Outreach to big publishers – technically you could email Forbes and ask for a backlink, but in our experience they are rarely willing to just hand out a free dofollow backlinks.
Get backlinks from irrelevant sites – the value of a backlink is dependent on the synergy between the websites, (ie. they should serve the same industry). Don't just target everyone…
Hack into sites to inject your backlinks – yep, some people do it. Backlinks are that valuable! But getting caught is a fast pass to losing more than just domain authority.
This sounds like a lot, but Google explains that backlink building is supposed to be a time and energy-consuming process – getting too many backlinks at once can also be flagged as scammy behavior by the Google bots.
But what if we told you there is an easier way? And it works! Let's learn more…
Getting dofollow backlinks made easy
We know how difficult it is to get dofollow backlinks, and that's why we put together this list of the best sites that provide free organic backlinks!
We've worked hard on this list of credible backlinks that's up for grabs. So share the love and give us a backlink for all our hard work! A few important points to consider before using our strategy:
You will have to use different methods to get backlink, for example: adding them as anchor text!
Only use pages that make sense to have a backlink from! It is important that your business is receiving backlinks from relevant sites!
Add backlinks at a natural pace! Don't just add all at once.
Backlinks should link to landing pages that make sense – don't just link to your product pages and hope for a sale.
We will keep this page updated with new links, check back in once in a while for some fresh links!
Let's build your powerful backlink profile!
Read through this list of the best dofollow backlinks we have gathered and pick the ones that make the most sense for your business!
Profile Pages with dofollow backlinks
In order to get a backlink in these sites, you will need to create a user or business profile. Once your profile is up and running make sure to fill in a genuine description about your business and insert your link.
Zintro is a site for experts on jobs and network platforms. Add your backlink in Company description using anchor text: <a> tag.
GoodFirms is a platform for software and IT firms. Join the platform, fill in your company details and add website URL.
Self Growth has been around for a while. Users can engage in self-improvement discussions and content. By registering in the site and filling out the profile details you can obtain a backlink.
G2 presents your Tech stack and you get a backlink from the highly-rated domain. Register, fill out your profile, and add your tech stack solution.
Index lets you list your company on one of the biggest company directories. Sign up and submit your profile (including a link) to your site. The page offers additional paid promotions to boost exposure.
Content listing sites that allow dofollow backlinks
Content listing sites are used by people who want to share their content with a wider audience within a niche community. A lot of these sites make sense if your business is industry-specific.
Get listed among the best publishers in your niche. AllTop collects and evaluates submitted sites later featuring their best posts. Sign up and provide your business details, including the blog page!
Create boards and flip your articles. The site allows you to link your content (blog posts) to their original link in your site. Make sure that the content you post on Flip Board is not duplicate with content posted on your site.
About.Me is an online community where anyone can share their thoughts, blogs, and articles. If you're looking to get a quality backlink, submit writing covering important topics within your niche and include a link to your website or solution. Including anchor text ( <a>) is a good idea.
Get a backlink from Refind by signing up and sharing your link. Make sure that the content with the link shared on the site is relevant to your webpage's content.
PR LOG is a great website to distribute your press releases and get a backlink to your website form a high DR site. Create a company profile and submit your press release in order to claim your backlink.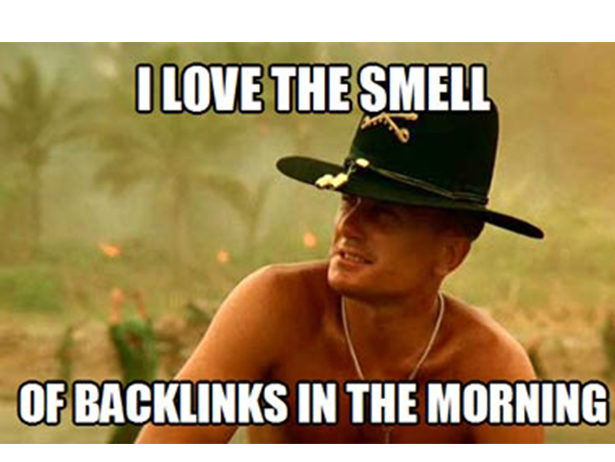 Image galleries with dofollow backlinks
All companies can produce branded imagery and infographics relevant to their niche. These galleries are typically used to find stock images however. If you have any original content to upload, these may be appropriate for you.
Pexels is a great site to access royalty-free images. If you sign up as a contributor profile the platform will allow you to insert a link. Additionally, you can upload images you do not use and offer them for download.
Join the database of high quality, free stock images. Create your profile and submit artwork to Unsplash. The user profile section allows you to add details, including a link to the webpage. Uploading branded images can help you to get additional exposure.
By creating a profile on 500px, you will be able to upload and share pictures with a likeminded community. You can also include a link to your portfolio or website. Uploaded images still belong to you, you're not giving away copyrights!
Showcase your creative work to the world's best creators. Share some of your featured images, packaging design, infographics or other graphic files linking to your website.
Dofollow backlinks in Startup Directories
Startup directories not only provide you with powerful dofollow backlinks, but they also offer you the opportunity to get noticed by potential investors. They represent a key element for any startup looking to scale.
Register your startup among other global startups. Add your profile and wait for the approval of your listing!
Create a profile on the site and include your unique backlink. Be listed amongst the startup ranking.
Is your startup based in Europe? List company in Startup Europe club and get a backlink from a site with Domain Rating of 64. Create a profile and include your firms' website in the description.
Set up a profile in startup buffer and get a backlink, simply filling in all the company information. doing this process don't forget to add your URL.
Submit your startup and get closer to investors. Fill in your company details and include a link to your website.
Join the world's most successful startups under one web page. A backlink is simply claimed by registering your profile with company URL, description and social profiles.
discover the newest startups! Make sure yours is on the list as well and get rewarded with a backlink. Create a profile and include your companies URL.
Gust is a great platform to shine some light on your new venture. Gust works with helping startups to build up. Creat profile on-site and your companies URL in order to receive a backlink (use anchor text).
Join the startup community with your startup. Submit your company, fill in details and add a link to your website!
This is a new startup directory site. You can submit your startup by filling out profile details and providing URL to your website.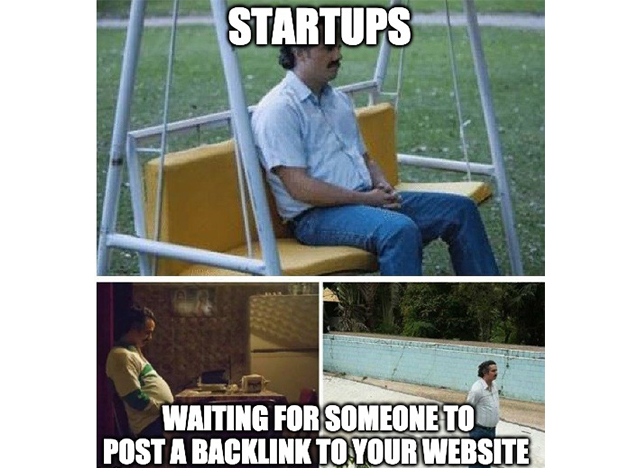 Product pages with dofollow backlinks
An unconventional, but highly successful SEO strategy – product pages backlinks are most important for ranking on SERP. Product pages dofollow backlinks cut down on the sales funnel process and lead straight to the point of conversion.
By simply filling out profile details and including links you can list your product, service or solution. Product hunt is not only great to get the backlink but also to promote your business online and get some real customers.
Review sites that provide dofollow backlinks
Review sites can be fruitful dofollow backlinks if linked properly. Hitting the high-volume keywords about the most searched products by users can significantly improve the clickability rate and improve your SERP ranking.
List your project for review. Not only that you can get positive feedback from your customer but also achieve link pointing to your site for your backlink profile!
Join the site and share your reviews about the products as well as receive them for your website. Your link must be included in a profile description as well as your site review.
Leve reviews or view rankings for your software. Crowd reviews are a great alternative to sites like Captera and G2Crowd. In order to get a backlink, your software has to be submitted and listed for review.
Sign up to one of the world's biggest review platforms. By submitting your website and product, you not only earn backlink but start to collect user reviews about your product.
Dofollow Backlinks in Local Listings
Local listings are listings containing all of your business information which are then added to the directory sites. These listings have a high chance of being shown before your website in search results – therefore, dofollow backlinks can come in extremely handy.
Marketing managers commonly underestimate the value of google my business listings. We have to point out that it will not give a direct backlink. But by being listed on google my business will certainly notify google about your business credibility and bring additional traffic from maps and searches related to local company listings.
List your business on Yelp to help people find your business locally. A great way to capture a backlink and promote your physical business location.
List your companies head office in Map quest helping more users to discover your firm. Provide information related to your business including the link to the homepage.
ThumbTack is a great local listing site for any business to be on. Not only you that you can add your companies site and offered solutions, but you can also get customers directly on-site!
Marketplaces that contain dofollow backlinks
Market places can be a great source of driving organic traffic to your website. Listing the products for sale and using keywords to optimize yours posts as well as create backlinks is a way to go for improved SEO and SERP.
List your website in the Creative market by filling out profile details and adding your website link. Posting products for sale will increase your profile discovery and can allow earning some extra revenue.
Upload vector artwork and earn money from selling it, as well as create powerful backlink linking to your site. This is great for companies that employ in house designers. Do not let designers sit without work or use it as a "filler" project.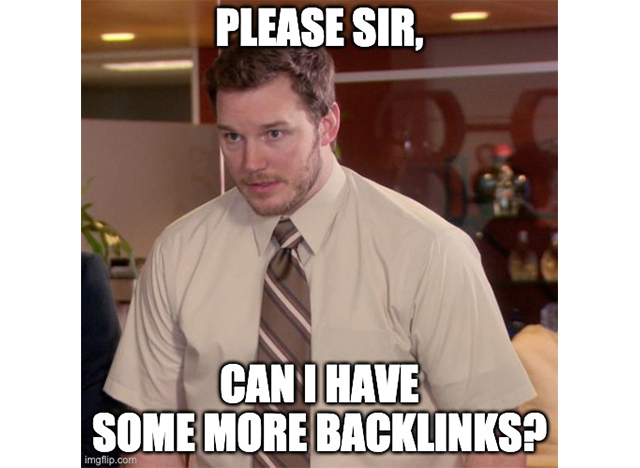 Dofollow backlinks on Social Media Platforms
Using differed dofollow backlinks for social media platforms can significantly improve your traffic and search result ranking. Social media backlinks are continuously being clicked by different audiences that can benefit your website.
Entertainment platform, that allows users to upload their own content. Join in, fill up profile details together with your URL. Add video or two to boost the credibility of your listing.
Minds is an alternative to Facebook. This social media network allows users to create and distribute content. Fill out your profile details and include links to your desired site.
Before Facebook, there was Myspace. The site still exists and anyone can register their profile and submit details about their site!
This, high domain rating site can be a beneficial backlink for someone into the lifestyle, construction or architecture industry. Create your profile and add a description of yourself and your business. After, make your first board where you link to your site!
This is not your typical social media network. APsense connects businesses and professionals in one platform. Create a profile and provide as much information as you can about
Reddit is a great platform to express your thoughts and gather opinions. By signing up, filling your profile and actively engaging in the community discussions you will not only gain authority but pretty sure will have the option to promote your backlink.
This social media platform is gaining popularity in local communities around the world. By signing up and creating an event you not only get a chance to meet in like-minded locals but also receive a healthy no-follow backlink.
An upcoming social media network that allows us to create boards and engage with other users. sign up to the network, create some posts, engaged in boards and add a do-follow backlink to your own website.
Video Sharing SEO backlink list
Creating and sharing your video on different platforms and getting backlinks to use on your page is a good method for increasing your ranking on Google or other search engines.
Video is the next big thing, therefore it is important to share it and distribute it as much as you can. Use your videos on another platform and make sure to add relevant links to your page.
Get powerful backlink by uploading a video to the site. Upload video your not going to use in your future production as you will lose copyright for it, in exchange site will cite your website as author and owner of it.
Submit videos you nom longer use and share them with the creator community. VIDEEZY allows contributors to include a link pointing to their webpage or portfolio.
Crowdfunding Dofollow Backlinks
Crowdfunding is the online method of collecting small sums of money from a large number of individuals to support a project or initiative. It is also a great opportunity for building a dofollow backlink list. Be it as a contributor or an organizer, you can send out backlinks to other participants, promote your company, and increase SEO value.
A crowdfunding website like Kickstarter has great potential to solve 2 challenges in one website. Submit your product and increase your chances to get funded or reached out by potential investors as well as get a high domain rating backlink.
there are multiple challenges to solve once you in an early stage of your company growth. Submit your idea for crowdfunding and raise capital as well as build your backlink profile.
Submit your project ideas and claim funding. At the very end of every listing, you can provide a direct link to your website for more information.
SaaS Directories for dofollow backlinks
SaaS directories are places where you can list your products and promote them. However, they are also an amazing opportunity for collecting high-quality dofollow backlinks and skyrocketing your SEO, page domain, and your websites authority.
Submit your software project to be listed amongst others. Simply create a profile, include your branded powerful dofollow backlink and wait for the approval.
You can simply submit your software and wait for the approval. Make sure your submitted website is relevant! Note that the approval process can take some time. You will only receive backlink once your submission is approved.
List your software solution on the business software webpage. A backlink is a guarantee and additionally, you might get some exposure from sites 4m+ monthly visitors.
Crunchbase is not only a high domain rating site to get a backlink from, but it can also help you to discover Bussines similar to yours. Once creating a profile, write a proper description of your solution and include a backlink to your page.
This is a great directory not only to get a powerful backlink but also to compare your software to competitors. Register profile with your solution linked and stand out among the competition.
Comment sections that allow dofollow backlinks
Comment sections have become a go-to place for all SEO experts and marketers who understand the power of dofollow backlinks. Comment backlinks are copied to the comment section to leave numerous comments (all leading back to their website) on various websites .
Even though this is a high rating domain, it is easy to get a backlink. Make sure that your website and operational field is related to the general content of the site. Use the comment section to add relevant information about your site or blog. Include anchor text with your URL in it!
Join discussions over tech subjects but not only. If your comment is featuring valuable information and includes a powerful backlink to original source it will be approved by admins.
Dofollow Backlinks on Community Sites
Community websites are places where users communicate with each other. Community sites are a great space for using backlinks to market your website and products – they allow many people to see your link and click on it. Commenting on blog posts and attaching a backlink is another way of improving visibility and ranking.
Join in the community of creators. The site allows everyone to join, create a profile and publish articles. Successful articles will not only promote your website but can also generate an additional share of site revenue. Place your link in BIO or visually incorporate it into the articles.
Join the community of web developers and share your secrets on coding. Your link will be a great fit in the profile section and as an example in the threads.
Link Listing sites with Dofollow Backlinks
Link listings or directories are website that allow you to upload your URL and get a backlink in return. These directories are SEO friendly, create dofollow backlinks, and help improve you SERP ranking.
Easily submit your link to the site. On Top list offers free link submissions ( will require to place the badge on your site ) or paid ( faster and with no badge placement required.).
Submit your site with the included link. In order to increase the discovery of your website, including some free resources you are willing to share, it could be an ebook, cheat sheet, checklist or other digital files.
List your link and your short-form(with links) article to amplify your website's discovery.
If you are operating in the marketing branch, then this is a relevant listing site to be in. Update your profile with links and submit articles to strengthen discovery chances.
General link submission site. The site design may look rough, but that doesn't change the perspective of getting a backlink.
Online Portfolios
Creating online portfolios to showcase your work, skills, and expertise is eye-catching and proven way of drawing attention to your business. Implementing dofollow backlinks in the portfolios can improve website traffic and overall ranking.
Submit your online profile and include links to your main pages.
Create your own version of an online portfolio. Include the backlink in your description. Choose relevant anchor text for your Backlink.
Distribute your website links across online portfolios. Create one with Crevado and include backlinks to multiple elements of your site.
Forums
Getting a dofollow backlink for a website from a niche forum is a great strategy to gain both high-quality links and more targeted traffic. Dofollow forums are extremely useful for boosting link juice, which ultimately improves SERP ranking.
Sign in the forum and create your own profile. Depending on the business model and industry of your firm might benefit from engaging in the actual forum.
Forums can be a great place to become thought leaders in your expertise area. Gain backlink to your site by creating a profile and including your link. Additionally, create news posts for a trending topic within your industry and link to your website.
Once signing up in Folkd users can add links in their profile bio. We decided to go one step further and post in the forum, providing readers with experts opinion in digital marketing with a link to our website.
Discuss tech-savvy subjects with likeminded people. Forum discussions are a great place to ask for advice and show examples with Links.
Job exchange platforms
Job exchange platforms can contribute to SEO campaigns and setting up websites as authorities. The content on job exchange platforms should include a backlink to the website which will help in boosting traffic and bring high-quality leads.
This site can be useful not only to get a backlink but also to scout for some potential talent in terms of content writing and blogging. In order to receive backlink, create a profile fill in details and add your company link.
In order to get a backlink, you will have to list open job positions with a description of key responsibilities and company information. The site gives you a great backlink and maybe even an opportunity to hire the next talent.
Idealist is a powerful job marketplace and company listing site for nonprofit organizations. Join the community, add a description of your cause with site link and search for volunteers to help you.
Finding employees in your Tech company can be a challenge. Join Dice, fill in your company profile details and submit a job posting.
On this job posting site, you will be allowed to submit job offers for potential candidates. A job offer post is a place where the do-follow backlink has to be placed. Some roles in companies are in the ongoing search for new talent, therefore we suggest leaving your post up even after you have found the employee.
Blog Distribution
Blog distribution is a proven method for expanding readership and reaching larger audiences. Including a dofollow backlink into distributed blog posts will thus significantly increase the organic traffic and help with optimization.
Uniquely this blog submission site is managed by humans, not software. Add your blog to the list, provide links, blog information and desired category for listing site administrators.
Blog-search is one of the older and golden submission sites that actually work. Suggest your site and become and contributor to the site covering area your expert in.
Claimed to be the oldest blog submission site still up. The website has outstanding numbers of daily visitors. You can be sure that posting quality content will add a backlink to your site. You might also drive curiosity and traffic to your site at the same time.
Build a Powerful backlink profile
Congrats, you have been through the list and got some decent backlinks. From now it should be waaaaaaaay easier to get your content in front for the eyes of your readers as google finally start to see your site as a credible source.
Share your Dofollow Backlinks with us
Getting backlinks is always a challenge, what worked yesterday might not work today… share the websites we have missed or you just discovered. Sometimes websites are running out of service, help us to keep a list on top and let us know if any of the sites did not work!
And if you're looking to get more serious about your marketing – it might be time to try working with a marketing agency and taking your business to the next level.
Otherwise, happy link building!