Marketing has always been about communicating brand value, but since the dawn of the digital age, communicating that value visually has become more important. In this context, a business infographic allows you to engage your audience whilst selling your business and brand.
Visual content is one of the most effective ways of communicating with an audience via digital channels, and 40% of businesses employ visual content as a primary marketing strategy.
A business infographic allows businesses to present a large volume of information, condensed into a single visual. Complex and detailed information can also be formatted into a business infographic to make it interactive and clarify the details in the minds of the audience.
Unlock the potential of the business infographic with our list of the best infographic tools for evolving your content marketing strategy and branding your content to create the perfect business infographic!



Best Tools for Creating Infographics
With the following list, you can find the best infographic tools for your business and brand, whether you're an SEO specialist or a Google Ads Agencies. Each tool has their own advantage from ease of use, to tailored business infographics, to advanced features and paid plans.
Have a look at the many infographic tools that will help you create your branded content with the right business infographic!
Get started with your creative, eye-catching and interactive infographic!
Best for: Dazzling designs made easy, Lots of images and icons, Easy drag-and-drop editor, Team collaboration.
Payment Plans:
The Pro Plan – 19$ per month
The Business Plan – 67$ per month
The Team Plan – 149$ per month
The Enterprise Plan – On request
Free Trial: YES
Review Score: 4.5/ 5
Infogram is the go-to tool when you need to display numbers in an engaging way with amazing animations and interactive charts.
It offers you an infographic solution for creating data collections, charts, and diagrams, that you can export in HD quality, giving you an informative and statistical business infographic!
Content can be published online on Facebook Instant Articles, Medium, or by using the Infogram WordPress plugin. Ready-to-use templates will save you time to create new designs.
Its user-friendly editor helps to easily organize data with a large selection of graph and chart types. A useful feature is to make custom templates for your business brand with a logo, colors, and fonts. Infogram doesn't include pre-designed text blocks as that isn't the main focus of the tool, but it has a stock of images and icons.
Infogram enables you to also:
Share projects privately with password protection
Update data automatically from Google Sheets or JSON data collector
See basic and engagement analytics about viewers
Best for: Easy drag-and-drop editor, Image Editing, Lots of templates and photos.
Payment Plans:
The Pro Plan – €109.999 for one person
The Enterprise Plan – €27 per month
Free Trial: YES
Review Score: 2.0/ 5
Canva is an easy-to-use tool that avoids complicated server use and is suitable for beginners and experts alike!
With Canva, you can add charts, images, and bars to make your infographic as eye-catching as possible.
You can get your infographic started from just $1 and choose between many possibilities. You can also share your infographic with anyone by adding their email address. Once you've finished, you can share it on social media in PNG or JPG format
Canva infographic's creator has a drag-and-drop function and the possibility to add charts, bars, icons, or illustrations. You need to choose among many of the available images to design your template from scratch, or you can rely on pre-designed templates.
Canva's infographic templates satisfy every need. If you're looking for a presentation template for a simple creative infographic or a marketing one for a business infographic, you'll find it!
Best for: Easy drag-and-drop editor, Real time collaboration, Export possibilities, Different design categories
Payment Plans:
Premium Plan – $19 per month
Business Plan – 49$ per month
Enterprise Plan – Customized pricing that requires you to contact Venngage
Free Trial: YES
Review Score: 4.6/ 5
Venngage offers 100+ free and premium pre-made templates and layouts that can be used as inspiration. Premium version allows you to share infographics on Facebook, LinkedIn, Twitter, and Pinterest.
The process of creation is simple and suitable for non-designers as well!
An amazing feature is a Brand Kit that saves your logo and brand colors, so they're ready to be used for every new project, which should very much appeal to entrepreneurs looking to create their branded business infographic.
With a drag-and-drop editor, you can then build easy and organized designs. A variety of charts is ready to show data just by importing them from spreadsheets. To master your design, the tool offers a stock of visual assets like icons or pictograms.
Best for: Professional Business Infographic, Easy drag-and-drop editor, Interactive maps
Payment Plans:
The Pro Plan – $24.17 per month
The Team Plan – $21.67 per month
Free Trial: YES
Review Score: 4.7/ 5
If you're looking the rebrand your business, create professional templates with Piktochart, without losing its easy-to-use characteristic!
You can use pre-built templates to save time or create them with a drag-and-drop function. Once you've finished, you can check charts or maps, which Piktochart translates into easy and updated interactive maps.
Piktochart offers you the possibility of creating that professional interactive business infographic.
The drag-and-drop editor is an exciting feature that lets you drag your logo or other images to your template. You have the possibility of getting a professional pre-built variety of templates if you choose Piktochart.
They can be in every possible format. What's important is that they meet your standards.
Piktochart gives you the possibility of easily customizing your template with your brand logo, thanks to its drag-and-drop function.
Best for: Business infographic, 24/7 online support
Payment Plans:
The Student Plan – $2 per month.
The Individual Plan – $4 per month.
The Business Plan – for commercial use, specifically tailored for groups.
Free Trial: YES
Review Score: 4.9/ 5
Easelly helps you create engaging infographic templates, both informative and eye-catching.
Easelly offers a variety of templates that are available for download and customization to help create your business infographic. Once you've finished, you can download it in each format you need, embed it on a webpage, or share it with your team, and they will be able to edit it.
With Easelly you can change font color, add icons and charts, and import images.
What's good about Easelly? Even the free version exports your file with no Easelly watermarking or branding. Plus, you'd receive continued support, especially if you're a fledgling.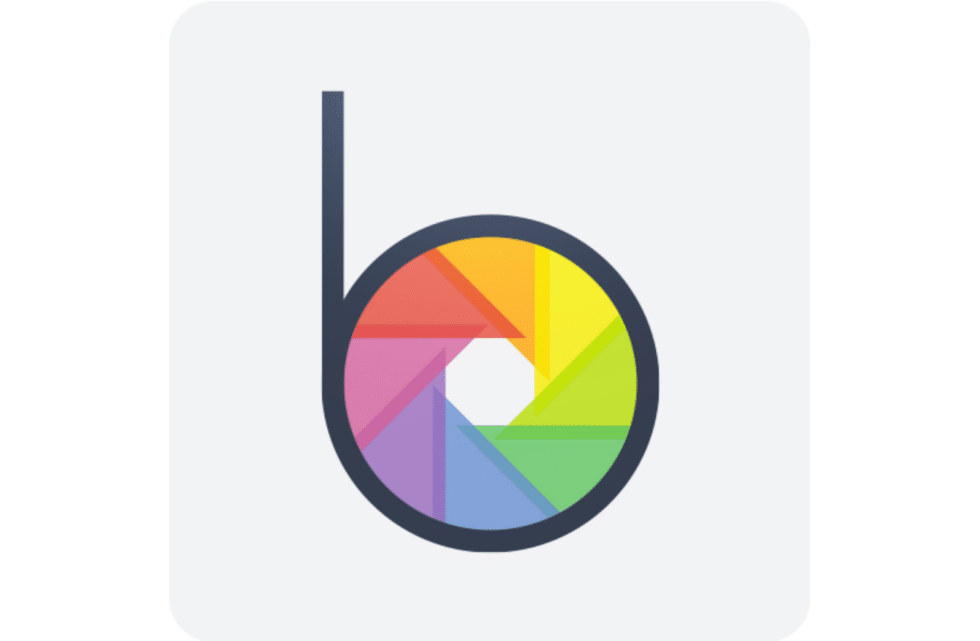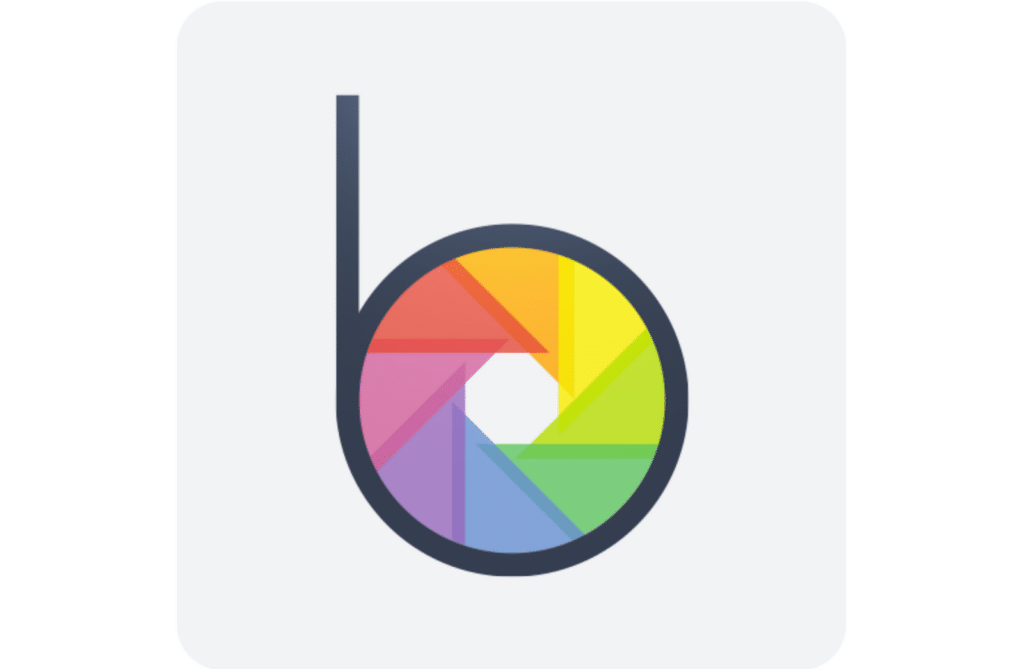 Best for: Photo modifying
Payment Plans:
€4.99 per month, with an annual billing
€8.99 per month for monthly subscription
Free Trial: YES
Review Score: 4.6/ 5
BeFunky is a creative photo editor, which allows you to create fantastic graphics and eye-catching collages for your business infographic
If you want to empower your presentation with a collage, all you need to do is import an image and then choose from many layouts. Instead, if you want a graphic, you can easily use a pre-built professional template. You can create templates according to your platform, Instagram or Twitter.
With BeFunky, you have vast possibilities in photo modifying. You can crop photos, retouch portraits, remove background, and much more. There are pre-built tools and layout, and not.
Best for: Video Template, Intuitive usability
Payment Plans:
The Plus Plan – $19 per month
The Ultimate Plan – $49 per month
Free Trial: YES
Review Score: 4.5/ 5
Biteable creates eye-catching video templates with very intuitive usability.
With this infographic video maker, you can share these templates on social media using interactive features. For these, you can rely on professional animators who will work to create the best and eye-catching animations and interactive illustrations. Once you've finished, all you have to do is download your video.
Biteable offers you many possibilities –
Design a video template from scratch
Use pre-built videos with a vast library of animations.
Upload your logo and edit colors as you wish.
With Biteable's video infographic template, you will have Al-powered voiceovers and 17.7M Shutterstock clips
The appeal of Biteable's feature is the unlimited possibilities it offers you with photo editing. The fact that you have lots of filters is interesting: you can use any style, such as cartoons, sketches, and paintings.
Turn your business infographic into an engaging and interactive video infographic with this infographic video maker.
Best for: Scientific infographics
Payment Plans:
The Junior Plan – $60 per year
The Senior Plan – $108 per year
The ProTeam Plan – $708 per year
Free Trial: YES
Review Score: 3.3/ 5
Mind the Graph is the perfect tool for creating scientific infographics!
With many available illustrations, over 40.000, which encapsulate and visualize what you want to say in your business infographic
Your business infographic can come in different formats: poster slides, presentations or graphical abstracts.
You can build templates from scratch with 200+ pre-made templates for 80+ scientific fields. Use drag-and-drop function and pre-made resources to save time and choose between different sizes.
Mind the Graph has very detailed illustrations, perfect for scientific explanations. Besides, it has slides for more than 80 scientific fields.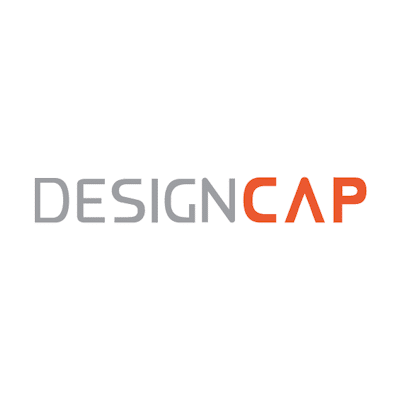 Best for: Graphic elements and templates, Data Visualization
Payment Plans:
The Basic Plan – $59.88 per year
The Plus Plan – $71.88 per year
Free Trial: YES
Review Score: 3.3/ 5
With this tool, you can design every template without great effort, if you don't have the most impressive graphic design skills. You can count on a vast selection of templates and, once you've finished, you simply download them or share it.      
You can count on many templates, and can get inspiration from them to help build your business infographic. You can add as many illustrations and texts as you wish and then check in your library if you want to add something more. It's all up to you!
With Design Cap, you can add graphic elements and make your template more palatable. You can choose among many icons and photos.
Best for: Write in visual language
Payment Plans:
The Pro Plan – $39 per month
The Expert Plan – $69 per month
The Business Plan – $300 per month           
Free Trial: YES
Review Score: 4.5/ 5
Adioma emerges as the preferred  tool among writers, marketers and bloggers who are looking to write in visual language.
It's stunning range of templates makes it extremely malleable to the user's needs. Moreover, Adioma's "Easy export" feature allows users to effortlessly download their infographics in either vector or raster form.
Visual communication made easy in the form of an illustrative business infographic!
Adioma's templates build themselves according to your needs. All basic templates adapt according to your text and desires.
Don't like a template? No need to erase anything, the website offers an easy template switch feature, so users can find the perfect look for their text. Furthermore, it's wide range of available icons facilitate the reading of the infographic to communicate more effectively.
Adioma has an enormous number of illustrations to add to your business infographic, whether they are the focal point of the text or just meant to simplify the information.
Lastly, for users that don't have the time to explore all the options, the platform has many pre-made samples ready to edit, so users save time and effort while still being effective at communication.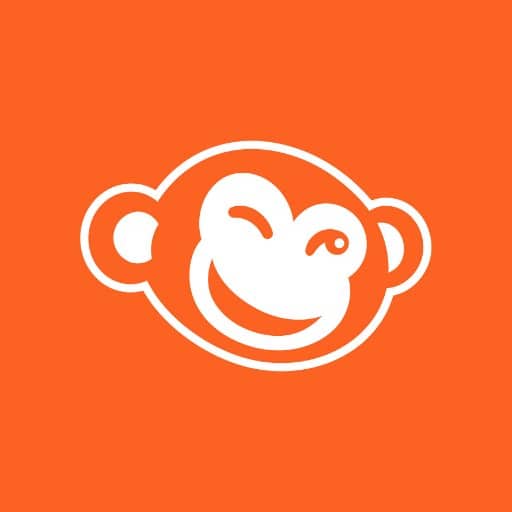 Best for: Infographic template suggestions
Payment Plans:
The Basic Plan – €10.99 per month
The Pro Plan – €16.99 per month
The Business Plan – €29.00 per month
Free Trial: YES
Review Score: 4.5/ 5
For beginners and advanced users alike, both on a computer or in a mobile device, PicMonkey intends to revolutionize the creation of online infographics.
Its gentle learning curve and unique templates, paired with competitive prices, make it a safe choice for simple, clear communication for your business infographic.
PicMonkey has the perfect tools for everyone, whether you are aiming to launch your brand or just expanding your social media channels.
PicMonkey's numerous features include, but are not limited to:
The large number of templates make it easier for new users to produce original content, while more experienced subscribers have access to several custom tools and images
The side panel while using the editing tools is incredibly user friendly, meant to resemble other professional photo editing apps
Sorting the most popular infographic templates to give subscribers an idea of the trending design when picking the style of their infographic
The graph editor, enables individuals to include colorful graphs in their presentation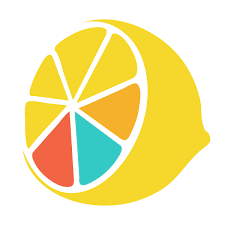 Best for: Static, animated and interactive infographics
Payment Plans: Contact the Lemonly team to know about their price plans and offers!   
Free Trial: YES
Review Score: 4.5/ 5
Don't feel like designing your own business infographic? Out of ideas or finding it too hard to understand the different tools? Lemonly is an infographic tool that gives you a helping hand!
A dedicated group of professionals who have worked alongside some of the biggest companies in the world, such as LEGO, Samsung, Johnson & Johnson and The Marriott, to name a few.
Lemonly's designers produce their infographics according to the client's needs, likes and dislikes, making it an extremely personalizable format while still being handled by professionals.
All the content they produce can be divided into three categories: static infographics, animated infographics and interactive ones.
Lemonly also offers specific infographic types should the customer need something more specific.
Inside their "static" category they offer both classic and microcontent infographics
Animations can be classic or microcontent, if they are shorter and more engaging
Interactive infographics are displayed in the form of microsites (one-page websites with animations and responsive design) or embeds, should they need to be included in a larger website.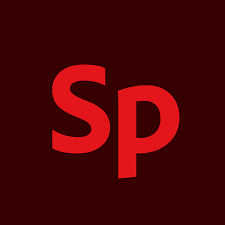 Best for: User-friendliness
Payment Plans:
The Individual Plan – $9.99 per month
The Team Plan – $19.99 per month
Free Trial: YES
Review Score: 4.5/ 5
If anyone knows about photo editing and content creation, that's the Adobe team. An app in constant development, Adobe Spark allows users to create stunning infographics, compatible with all the other Adobe products.
Choose a template or make your own design according to which output you need it for, such as any of the most popular social media platforms (i.e., Facebook, Instagram, Twitter, etc).
A malleable tool for those looking to personalize their business infographic.
Spark gathers all the best Adobe tools into an intuitive and user-friendly application. Create professional content that is easy to export and share online, both in computer and mobile versions.
Moreover, the program allows users to track the number of impressions and visits that said content gets. Same as with other Adobe products, Spark offers several templates to start with or a plain blank page to let your imagination run loose.
Other features include:
Hundreds of different font types
The ability to add your own icons and images from platforms such as Adobe Creative Cloud or Google Photos
Easy to import and apply to the infographic (these can include your brand colors and logo)
For curious users, a full blog with articles on how to improve your creations so that they can reach broader audiences more effectively.
Best for: Content creators without graphic design experience
Payment Plans:
The Pro Plan – €10 per month
The Team Plan – €11 per month for 3 users
The Business Plan –  contact Lucidpress for a quote
Free Trial: YES
Review Score: 2.4/ 5
Are you a content creator but not a graphic designer? Not a problem! Lucidpress is a cloud-based platform that allows anyone to create an appealing, beautiful business infographic without even breaking a sweat.
Just choose from any of its more than one hundred fully customizable templates and get ready to share your work on any social media of your choice.
Its intuitive drag & drop editor allows everyone to dive into the world of design, regardless of their purpose. All templates are fully customizable, so both individuals and brands can mold them to achieve perfection.
Lucidpress enables easy export to any social media channel, so no time is wasted in downloading and uploading content.
If you like a certain template, or how it looks with your brand on it, Lucidpress permits users to "lock" a template so that companies and individuals can always maintain consistency by publishing similar content.
A key feature for businesses is that Lucidpress allows multiple people to be connected at the same time working on the same project. To make things even easier, the website has a large amount of stock photos users can choose from to make their infographics more appealing and colorful.
Best for: Social Media graphics
Payment Plans: Pro Plan – $7.99 per month
Free Trial: YES
Review Score: 4.6/ 5
With more than 5 million users worldwide, Crello is the right choice for users who are looking for a friendly but professional tool to create infographics for free. 
Crello is as simple as creating an account, choosing a template and letting your imagination run wild. Once you are done, just download the image in your desired format: JPG, PNG, PDF, MP4 or even GIF.
Crello's more than 1000 professional templates are enough to satisfy any customer's needs, even your need to create that professional business infographic.
The website features an animation creator to give a distinctive touch to your infographics and also allows users to import their own material, whether it is an image, a logo or even fonts.
Crello takes into account various perspectives with their services:
Should you want to create a fresh design for your infographics, Crello also has hundreds of fonts and objects you can choose from to give your content a look like no other.
If you are a social media creator, the website also features several templates dedicated to each individual platform. No Instagram story or Facebook post are the same, and Crello makes sure to outline these so customers can stand out from the crowd.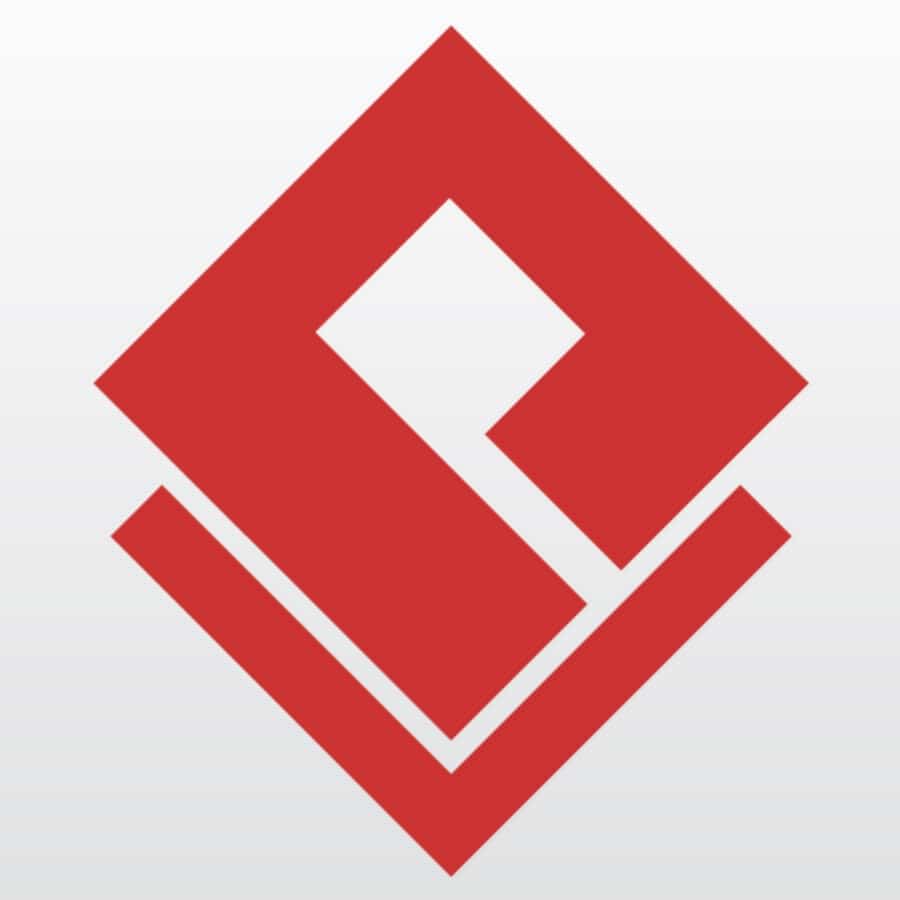 Best for: Interactive Charts, Advanced features
Payment Plans:
The Starter Plan – $4 per month
The Advance Plan – $9 per month
The Combo Plan – $15 per month
Free Trial: YES
Review Score: 4.6/ 5
If you are looking for a free, easy-to-learn but professional looking infographic maker, then infoART by Visual Paradigm is an option for you and your business infographic! 
Choose one of the more than 100 templates and make it your own by editing all aspects of it. Easy export to PNG, JPG or PDF allows for a quick upload to any platform you want.
InfoART by Visual Paradigm capitalizes on the main features any infographic maker should have but also enhances them with their own features to create an unique user experience.
Their drag-and-drop template editing is made simpler than ever with their instructive introductory videos, which eliminate the need to learn complex tools and saves customer's valuable time.
Need to work with lots of data? No problem! Visual Paradigm implemented a feature that organizes all the imported data into easy-to-read infographics automatically.
Not satisfied with a huge stock photo and icons package, InfoART also included new visual tools to make any infographic standout such as clipart, data widgets or even world, continental and national maps.
Best for: Business infographic, chart data and statistics, visualize infomations
Payment Plans:
The Personal Plan – $4.95 per month
The Team Plan – $6 per month
The Entrepreneur Plan – $15 per month
Free Trial: YES
Review Score: 4.3/ 5
With a list of 5 million clients that includes National Geographic, eBay, Amazon and even NASA, Creately is on the path to revolutionize free online data visualization. 
Free professional templates are sorted by category according to each user's needs. Export all your work to PNG, SVG or JPEG with a single click.
Creately is for marketing professionals looking to create their business infographic, IT and Software departments to chart their data and statistics and human resources and educational teams to visualize their information.      
Their drag and drop smart creator turns complex amounts of data into easy-to-read infographics. Users then have the option to choose one of the more than 1000 templates, font and add or remove any features they desire.
All infographics are easy to export to different formats, even as vectors, and fast to insert in everyday websites such as Google Drive or Docs. The real-time collaboration permits teams to connect and work on the same template at the same time.
Creately also offers features such as:
A built-in stock image selector but, unlike its competition, it is directly connected to Google images
Together with its many fonts and design styles, Creately's shortcut feature makes creating content as fast as possible by adding shapes and connectors in one smooth motion
Creately is compatible with any browser and any operational system, from Windows to Linux, from Chrome to Edge, the possibilities are limitless
Best for: Social media graphics
Payment Plans:
The Starter Plan – $4.50 per month
The Pro Plan – $8.00 per month
Free Trial: YES
Review Score: 4.5/ 5
Creating a quality and eye-catching minimalist infographic is everyday business with PhotoADKing! 
For your business infographic, this tool offers you a range of templates and features.
They say less is more, and this website's thousands of templates clearly show it can be true. Whether you are using the free version or the paid one, export to PNG, JPG and PDF easily to then share wherever you need them.
Jump right into the action by picking the template that suits your needs the most.
Photo ADKing sorts their templates by categories, so users don't have to browse through pages and pages of possibilities but instead choose what they need the infographic for (social media, IT content, Marketing, a book, health and fitness, etc.).
The drag and drop editor is totally unchallenging and can be mastered in minutes.
Choose from more than 10.000 stock images and 100 fonts to add to your infographic.
You can also add your own content, if you can't find what you're looking for!
Besides all the different creations that can be made with PhotoADKing, the software also offers a unique text on 3D editing. Make three-dimensional shapes and texts in the same form and manner as with the 2D infographics.
Store, create and download high quality videos and animations to give your creations an extra interactive touch!
Best for: Workflow and business templates
Payment Plans:
The Team Plan – $8 per member per month
The Business Plan – $16 per member per month
The Enterprise Plan – customizable price
Free Trial: YES
Review Score: 4.7/ 5
Miro offers you many possibilities for the creation of the ideal template! 
You can choose your template among the many available, or you can design it from scratch, and when you've finished, you can check for mistakes as much as you want. You can continually reshape your template if you're not satisfied .
Miro offers you a canvas where to create your ideal template. Miro's infographic templates are eye-catching and professional, ensuring great engagement among your audience.
This tool allows you to incorporate all of the above into your business infographic!
The great thing about Miro is that it's elementary to use, even if you're not a designer. You can design your template in Miro, add text, icons, and charts with extreme easiness.
Best for: Engaging presentation
Payment Plans:
The Standard Plan – $15 per month
The Business Plan – $29 per month
The Enterprise Plan – customizable price  
Free Trial: YES
Review Score: 4.5/ 5
With Visme, you will get access to an easy way of designing your template, whilst maintaining professionalism!
Visme offers you an extensive library of free templates, ready to be customized. Visme's infographics are downloadable as PDF files and entirely shareable.
Visme is easy to use! Thanks to the drag-and-drop function, you don't need to be a designer to use this tool. Besides, Visme offers thousands of free infographic elements, strengthening your topic and your business infographic overall.
Visme can be used straight from your web browser without particular skills. Visme is entirely interactive, and you can add media to your Visme's template!
Best for: easy graphic design
Payment Plans:
The Pro Plan – $10 per month
The Team Plan – $20 per month
Free Trial: YES
Review Score: 4.4/ 5
Snappa is a graphic creator, which opens you to many possibilities. It has free templates and stock photos, making you save time with its graphic creation. You have a wide choice of image format, depending on which platform you want to share them
With Snappa, you have both free templates and over 5.000.000+ free photos, ready to be added to your template. Then, once you choose the right image, you have access to many free fonts or vectors, which reinforces the visualization of your content in your business infographic.
Snappa is highly connected with social media. Once you've finished, you can easily connect your social media account and then schedule the uploads of your posts.
Best for: Diagrams creation for every purpose
Payment Plans:
The MindMaster Plan –  $59 per month
The EdrawMax Plan – $99 per month
The PDFelement Pro Plan – $79 per month
Free Trial: YES
Review Score: 4.6/ 5
Edrawsoft offers infographic templates for every purpose. Whether you're looking for a business one, an educational one, or an environmental one, Edrawsoft has a suitable template for you. Each template can be downloaded and customized.  
All Edrawsoft's templates are editable, and you can add charts, icons, maps, timelines. Besides, you can add text, graphics, and color to make it more topic related as you want.
Edrawsoft has 50+ templates, which fits every need. The great thing is that with these pre-built templates, you can get inspired, no matter what you are looking for. Thanks to the wide choice of templates, you'll find the right choice for your business infographic!
Best for: Infographic design
Payment Plans:
The Unlimited Access Plan – $49 for single user
The Team-Unlimited Access Plan – $249 for 5 users 
The Team Unlimited Access Plan – $497 for 10 users.    
Free Trial: NO
Review Score: 4.7/ 5
Infograpia provides highly visual and effective infographic templates that can help you create your business infographic. These templates are all compatible with PowerPoint, KeyNote and Google Slides.
Infograpia has more than 3.500 slides. All are easy to edit and entirely customizable. Besides, Infograpia has 105 niches.
The appeal of Infograpia is that all its templates are 100% vector and professionally designed. After your purchase, you'll receive free and real time updates if any new features are added.
Best for: AI tools for graphic
Payment Plans: Lunacy is free, all you need to do is download it to get started with your business infographic!
Free Trial: YES
Review Score: 4.7/ 5
Lunacy is an infographic design software, developed by Windows that offers you cross-platform interaction in the creation of your business infographic. 
Consider it a tool, a tool that can be connected to Sketch, and it offers all the features of the latter, such as reading or saving, as well as unlimited time, and offline functionality.
With lunacy, you'll have integrated photos and graphics, being suitable to all devices, even if they have storage limits.
Conclusion
Infographics are an innovative approach to marketing and visual presentations! Set yourself apart from your competition with informative, creative and interactive visuals!
Delving into the logistics and machinations of infographics is made easy with some of the best infographic tools listed above. Each of these tools offers a plethora of options for you and your business. Build yourself up strategy wise, as well as engagement wise with these appealing visuals.
With some of the best infographic tools given to you above, unlock a whole new approach to marketing and content strategy. Hopefully by the end of this read, you've been convinced of the power of a good business infographic.
Adapt and evolve your marketing strategies with the simplicity and effectiveness of infographics!