What are some of the best explainer videos ever? What is the best explainer video software? And why do you even need to know about them?
Trends come and go – sometimes so quickly that you hardly realize they're happening in the first place.
What gives?
When everything changes so fast, it becomes that much more difficult for marketers to keep up with their audiences' preferences.
One reason is that so much varying content makes it difficult to attract your audience's attention. Curios what makes a great explainer video? Continue reading.

Or skip to the actual explainer video software.



Add onto that the average attention span has become shorter. In fact, attention spans have never been shorter: since 2000, they've decreased by 25%, and are now only eight seconds.
Even a goldfish can boast a nine-second attention span.
Statistics tell us that 17% of people who started reading this article would have already closed the tab after only four seconds.
Luckily, there is something that would make them read longer: video.
Featuring a dynamic video would make reading it more engaging – and people are always looking for engaging content.
Videos give marketers a significant competitive advantage! According to research, marketers who use videos achieve 49% faster revenue growth.




If you haven't incorporated videos into your strategy yet, it's time to do it now.
Not only are all videos good for your marketing efforts, but some of them are especially effective when it comes to increasing conversions.
A 2020 study demonstrated that as much as 96% of people are interested in explainer videos dedicated to products.
An explainer video can be more than just a good addition to your marketing strategy — it can become a crucial marketing tool for conversion.
In turn, even the slightest increase in conversion will quickly reflect in your revenue. Therefore, it is important to choose the best explainer video software for your brand.




In this article, we'll consider some examples of the best explainer videos, as well as all the information that you need to understand this type of video.
If you've never created an explainer video for your business before, you may appreciate these tips on how to make the best explainer videos that convert.
What Is An Explainer Video?
Explainer videos are short videos that are used for marketing purposes, or as a part of the sales cycle. These videos provide details about a certain product or service and explain how it works.
They may be simple how-to videos, or videos that explain the advantages of the product or service in a particular situation. Quite often, businesses feature explainer videos on their landing pages or home pages. Sometimes, companies even use explainer videos as ads on social media platforms.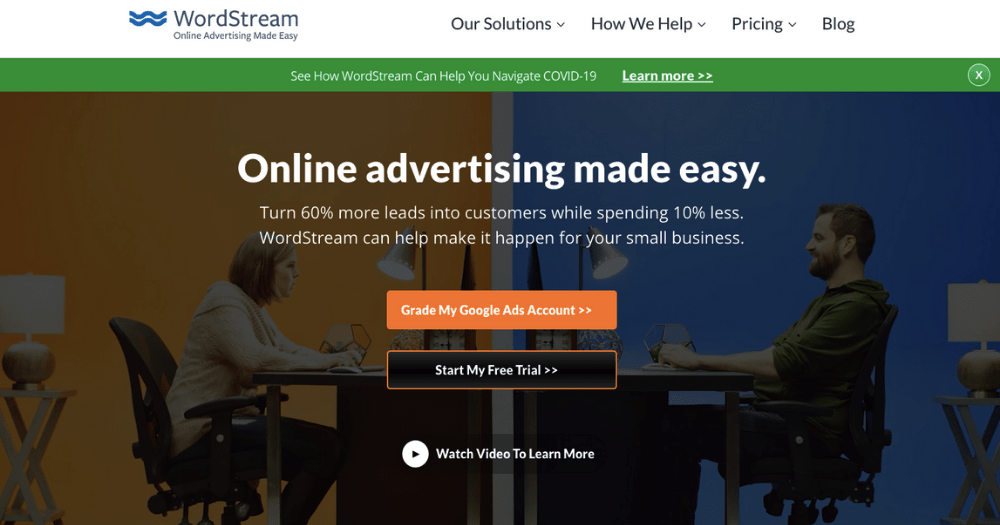 There are a few popular types of explainer videos, and you may choose different types depending on your objectives, the specifics of your product, and the preferences of your target audience.



Animated Explainer Videos



Animated videos are probably the most popular type of explainer video because they are engaging, yet relatively easy to create.
When creating animated videos, you can avoid the need for massive production.




Explainer videos are educational by nature.
That's why animation is an especially good option: it enables you to provide a lot of information, while also making your video more interesting to watch.
Animations can often be more dynamic and illustrative than a person talking in front of the camera.
Here are the most popular kinds of animated explainer videos:
Product simulation
In this case, the video demonstrates the footage of the actual product in action. This is a great approach if you want to demonstrate an app or digital platform.
Infographic
This is the most common type of animated explainer videos. It enables you to give a general overview of the key features of your product, service, or your business, while also showing important information.
Motion graphic
These are 3D-animated videos that help you convey your company's story with different objects that appeal to your audience's imagination.
Chalkboard animations
Although this type of animated explainer video is somewhat overused, it can be a good solution if your budget is limited. These videos are easy to make and creating them won't take much time.
Character-driven videos
These explainer videos use cartoon characters that might represent your customers or members of your team. This approach works well if your explainer video mostly focuses on storytelling.



Live-Action Explainer Videos



Live-action explainer videos involve real people and objects.
These videos are more expensive to make, meaning production might take much more time than when dealing with animated videos.
However, if you put enough effort and creativity into your live-action videos, the end result will likely be very engaging and effective.


Most often, live-action explainer videos are built around a spokesperson who describes their company's mission or demonstrates the use of the product.




Why Do You Need an Explainer Video on Your Website?
Explainer videos have now become a staple tool in any business marketing arsenal.
Of course, the reason is not that it's a shiny new trend, but it's highly effective for marketers to help them achieve their marketing goals.
Here are some of the reasons why business (regardless of their industries) should invest in explainer videos:
(Thanks to Nat McNeely and his insights on explainer videos for this section.)
1. Explainer videos can help you save resources

Providing customer service and generating conversions takes a lot of energy, time, and resources.
Explainer videos can serve several purposes at once: both explaining how to use your products properly and demonstrating them.
You may notice that your salespeople and customer service representatives have to make the same demonstration over and over again.


2. Videos are easier to understand


The human brain loves visual content.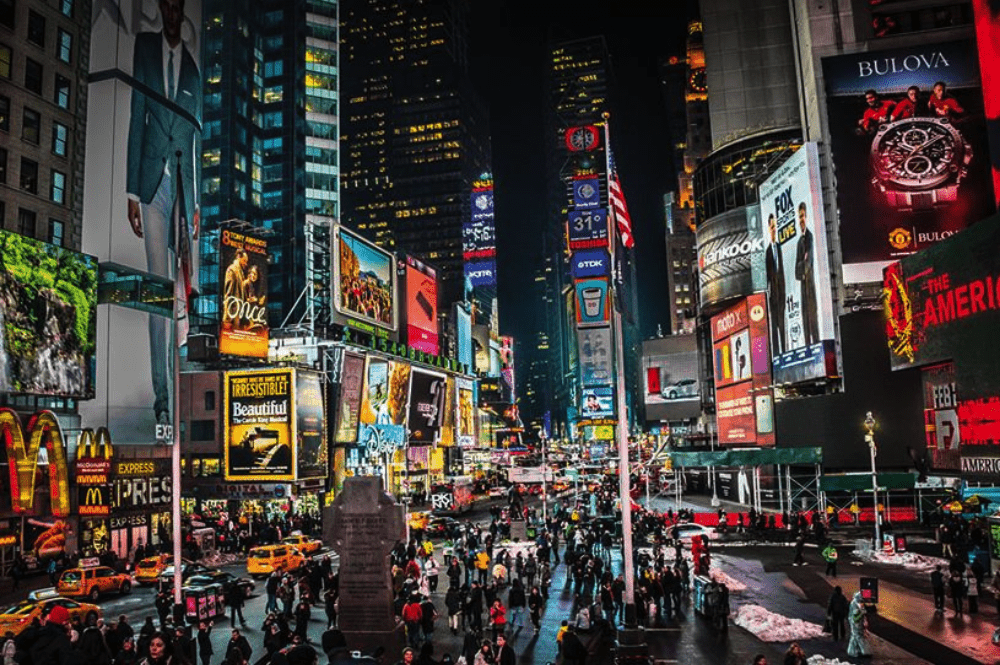 Visual and audio channels in our brain function independently. When we perceive information through both audio and visual channels, it's much easier for us to quickly absorb and process more information.
Videos enable you to deliver a lot of information within a short time, and they are more enjoyable for your audience.
90-second explainer videos can be as informative as thirty-minute presentations, while also being more engaging and entertaining.
Videos also allow you to meet your audience's preferences.
When you demonstrate products in person or deliver a pitch, your audience should ask questions.
However, not all people have the courage to admit that they don't understand something and actually ask.
Sharing information in video format enables your audience to get all the necessary information without asking. They can also replay explainer videos as many times as they need.



3. Videos provide an emotional experience

Videos help you convey emotions easily. First, a voiceover sets the right tone so that it complements the message emotionally.
Human voices are familiar, so it can help you boost a sense of credibility.

Another powerful tool that can help you influence your audience's mood directly is music. Music is emotional, and it perfectly combines with storytelling.


Finally, visuals let you communicate abstract concepts and explain complex subjects.



4. Videos have a great ROI

Videos expand your reach. They are shareable and act as a perfect type of content for mobile users. Statistics tell us that 92% of mobile users share videos with others.

Videos are also a perfect tool for traffic growth. 87% of marketers who use videos note increased website traffic, and posts with videos get three times as many inbound links as text posts.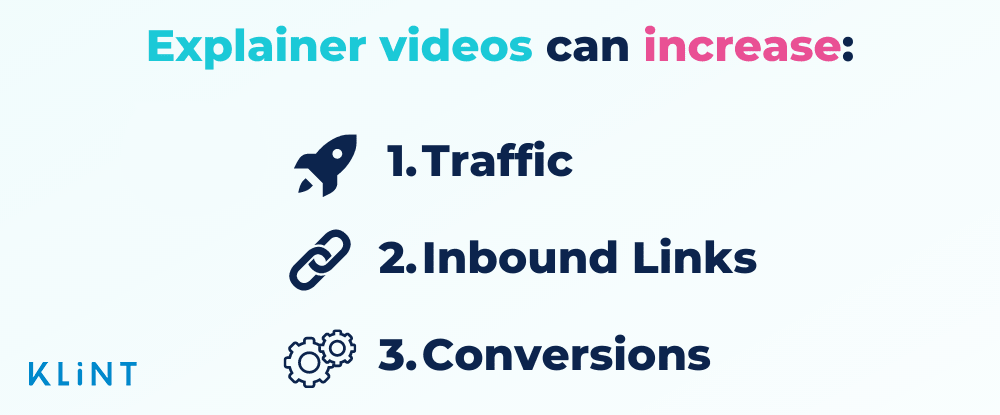 Videos are very effective when it comes to conversions. According to Google, every third millennial has bought a product as a direct result of watching an explainer video.



4. It Conveys Message Effectively

More often than not, explainer videos rely on animation to illustrate scenes or scenarios where real-life cameras can't afford to film.
That's why this quick, engaging type of video can help marketers to deliver their message seamlessly.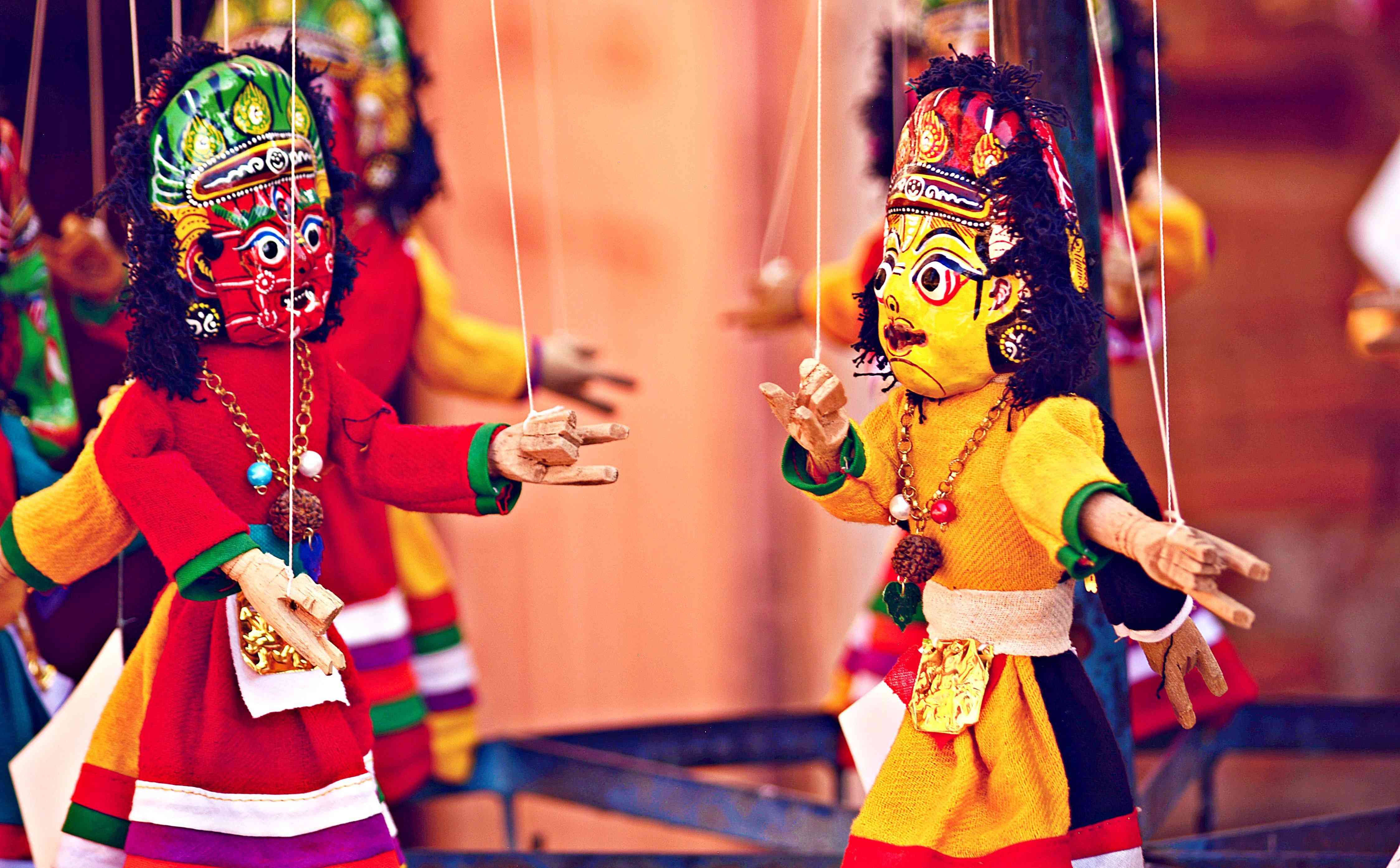 What's more, explainer videos are also well-known for their ability to break down even complex ideas into snackable, bite-sized chunks.
This way, it's much easier for viewers to digest and retain crucial information.



5. It Showcases Your Personality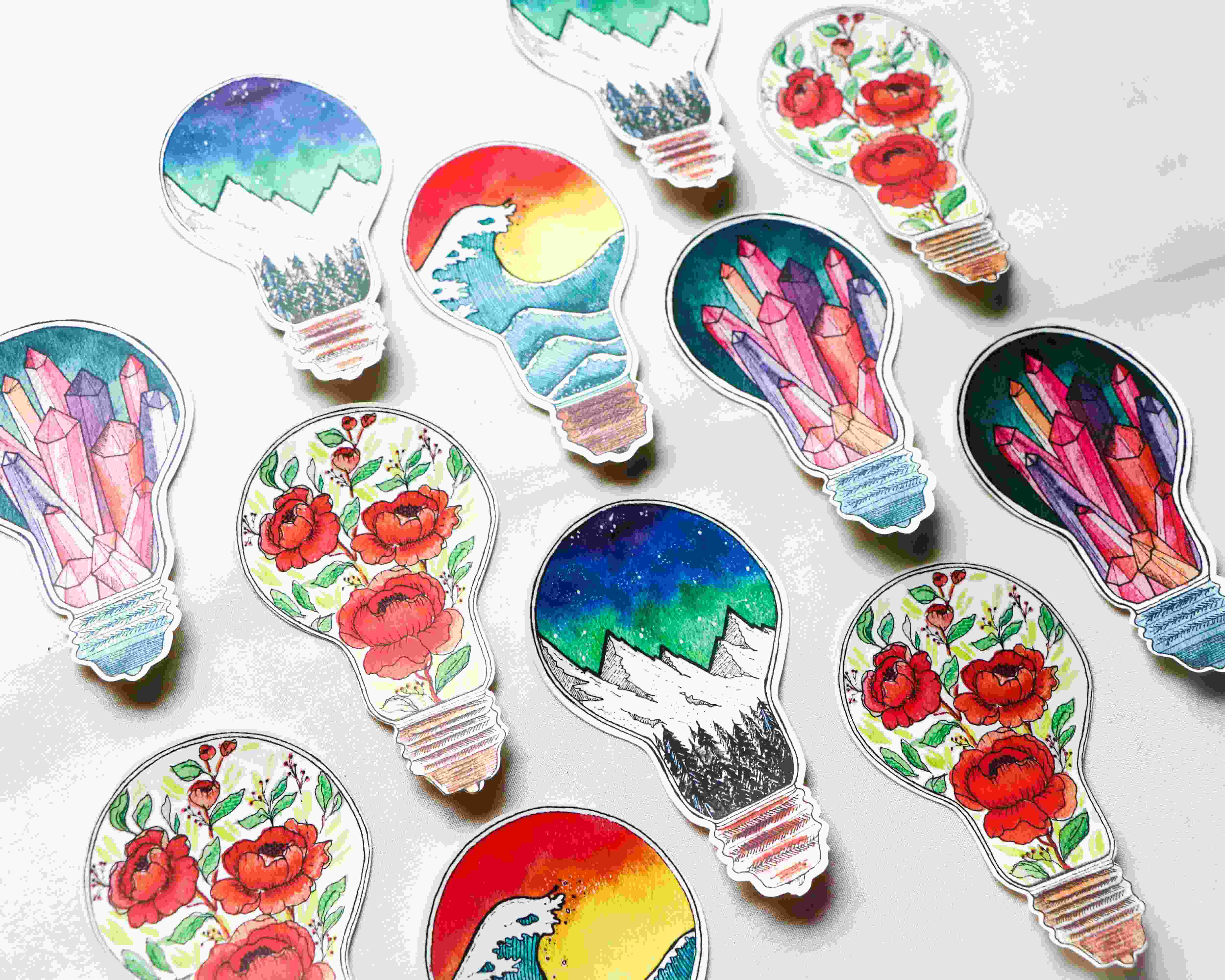 Explainer videos are an ideal medium for storytelling. And through an intriguing story, you can showcase your brand personality, putting a face to your brand.
With explainer videos, you can easily show the viewers why your brand unique by illustrating how it can help them solve a niggling pain point.
By showcasing your personality, the viewers will have no problem getting even more familiar with your brand and putting a sense of trust in you and the products you sell.



6. It's Incredibly Shareable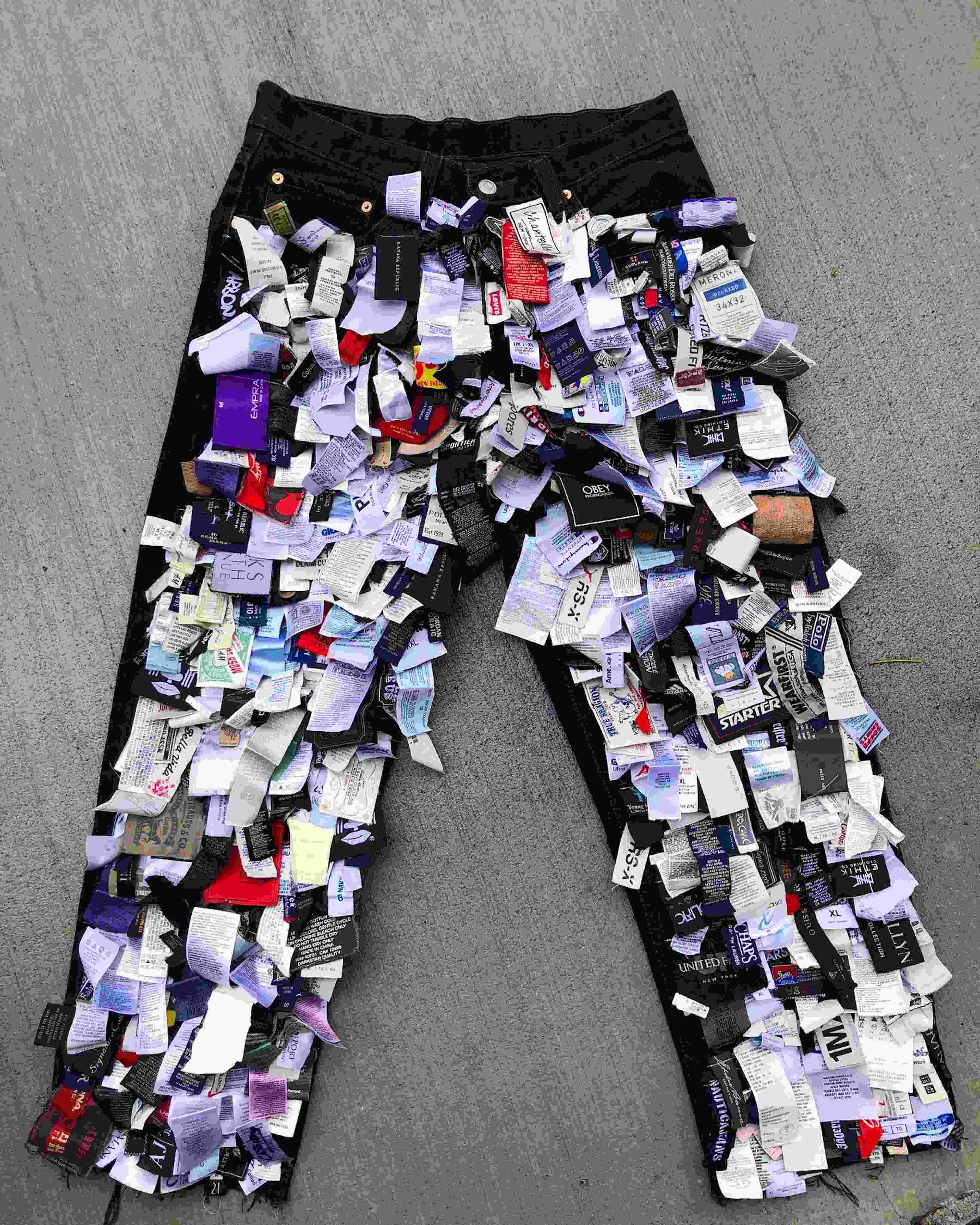 You can create a single explainer video and put it on your blog, social media platforms, eCommerce store; you name it.
And since it's quick and straightforward, explainer videos are suitable for most digital platforms. Also, it only takes a few clicks and less effort to spread your explainer videos like a wildfire (compared to text-based content).
Its fantastic shareability helps you to expand your reach and get more opportunities to convert viewers into customers.
Not only that, though, but you can also boost your website traffic.



7. It Ranks Your Website Better on SERPs


Videos, in general, help you rank higher on search engine result pages (SERPs). In other words, explainer videos can add an extra boost to your SEO strategy.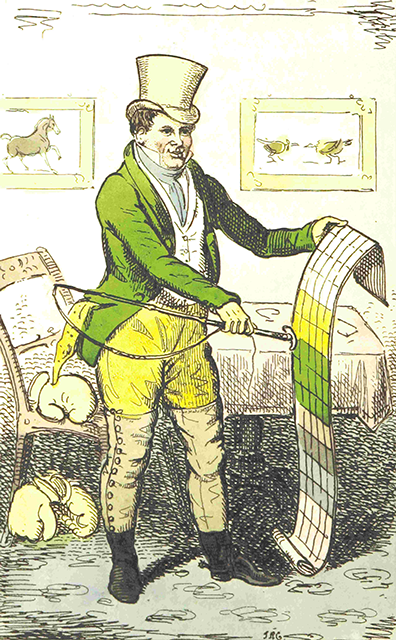 That's being said, make sure you optimize your explainer videos to make it easier for the site crawler to index the content. You can make it mobile-friendly, add captions and transcripts, choose a keyword-based and engaging title, and if you upload it to social media like YouTube, you better include some descriptions too.
How Do You Make an Explainer Video?
1. Write a script

Obviously, you won't be able to create an explainer video without a script.
Even if you have great graphics and an amazing voice over, a script is what glues all the elements of your video together. It also determines whether you'll be able to convey your message effectively.
Your script should reflect the specifics of your business and your target audience. You should take into consideration your viewer's main pain points and concerns.
It's great if you have a talented writer in your team, but if you don't, you can always hire an experienced freelancer.
For example, you can find many talented writers on the writing services review website Writing Judge.
Experiment and include different sections in your script, depending on your objectives. A good product-focused explainer video will generally start with a quick overview of the product.
After this, you may address your target audience's problem and provide your solution.



Don't forget to include a call to action.

If you take a look at our examples of the best explainer videos, you may notice that most of them are short, and the key message is usually in the first 30 seconds. Use simple language and don't be afraid to add a little bit of humor.



2. Record a voiceover

Once the script is ready, you need to record a voiceover. Finding a good voice actor might seem difficult – before you know where to look.
For example, Voices.com is a great source where you can find dozens of great voice actors. You can also check out Craigslist and Fiverr.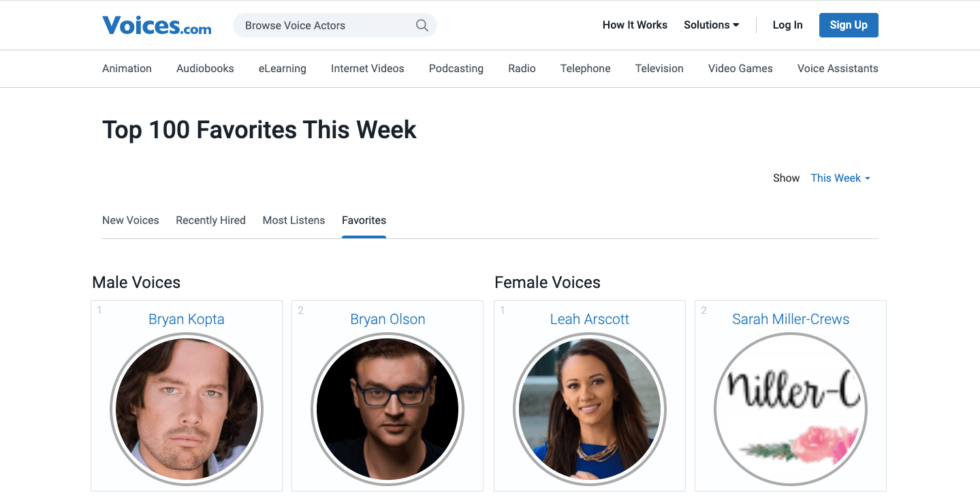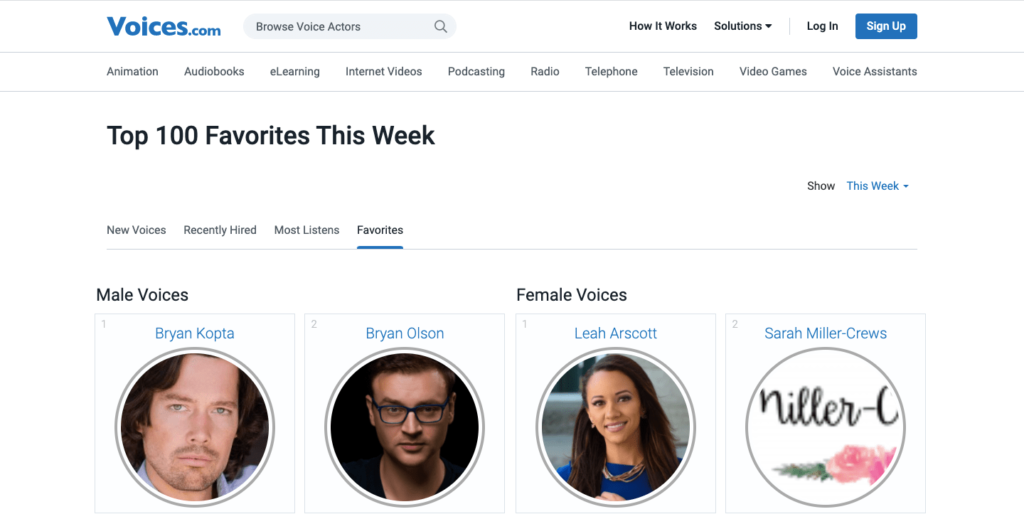 3. Create the video itself

When it comes to making the actual video, you can choose different approaches. One option is to delegate the whole production process to content creators on your team. However, if your budget is limited, you may choose to create a video yourself.
There are many apps you can use to create animations. There are also tons of video editing software – something we'll focus on later.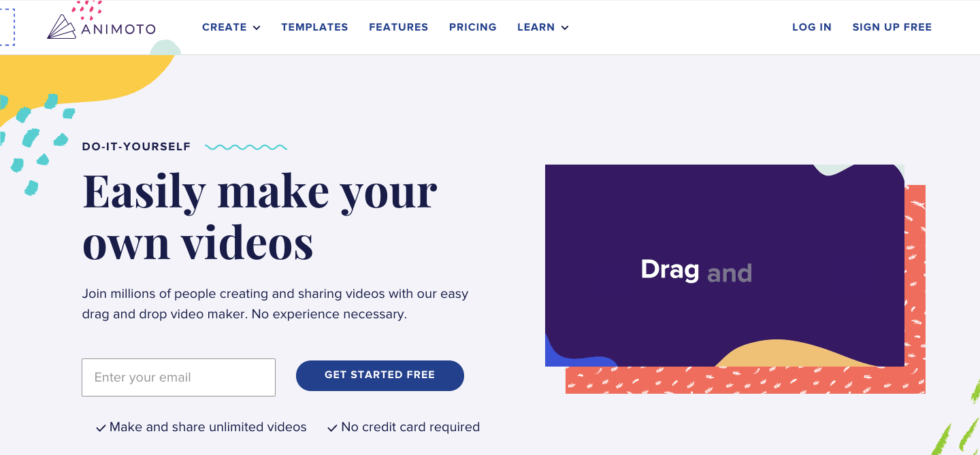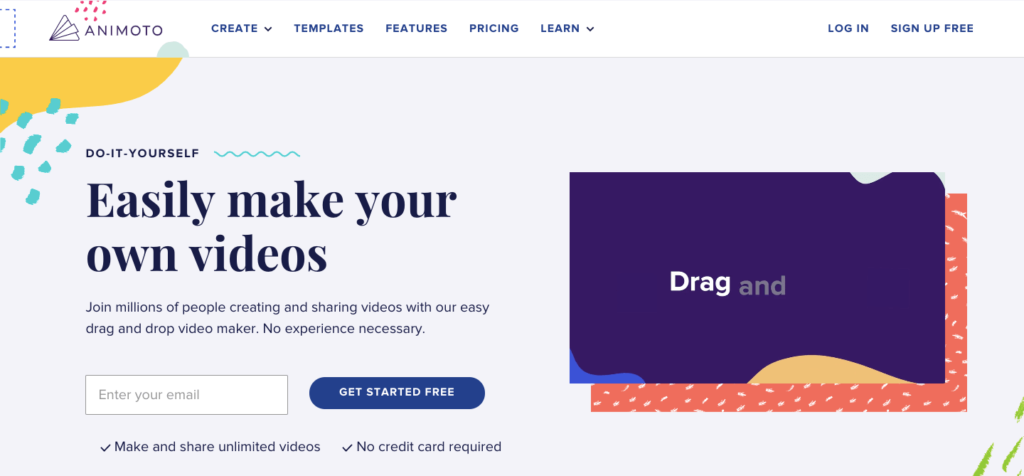 4. Add music

When it comes to music, there is a wide range of sources where you can find free soundtracks for your explainer videos.
For example, you can use free music from MusOpen, browse royalty-free tracks and sound effects on Audio Jungle, or download samples under a Creative Commons license on Free Sound.
YouTube also has an impressive library of audio files that you can use for your videos.




Explainer Video Software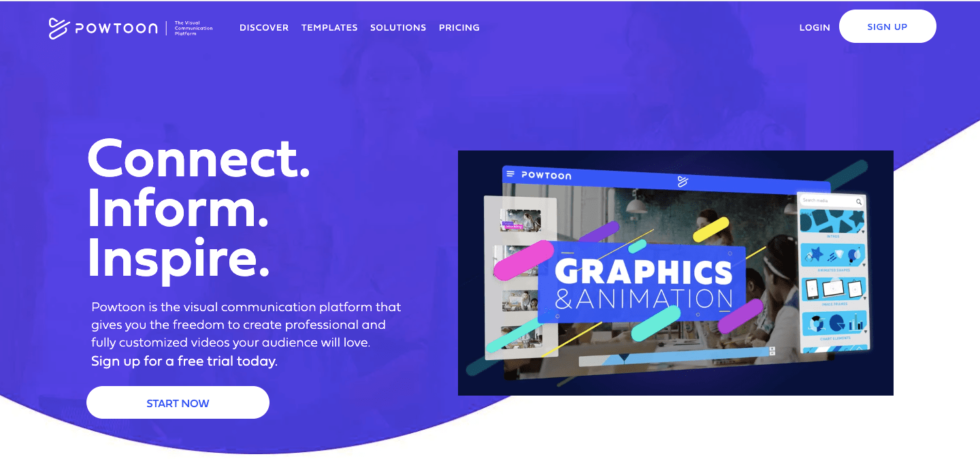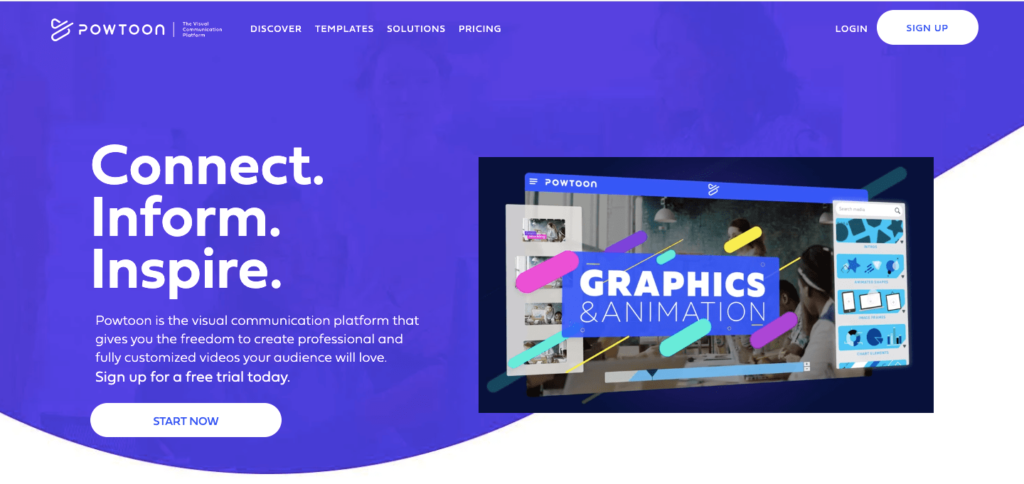 This is a great 2D animation program that will help you create amazing videos quickly. PowToon enables you to create an explainer video in just 20 minutes, and it has various pre-designed, fully scripted templates. The program works fast and is very effective to use as an explainer video software.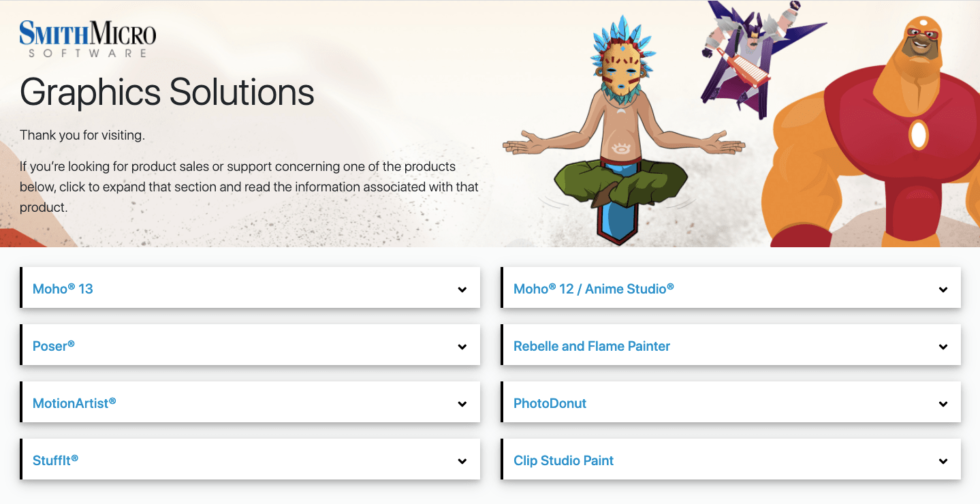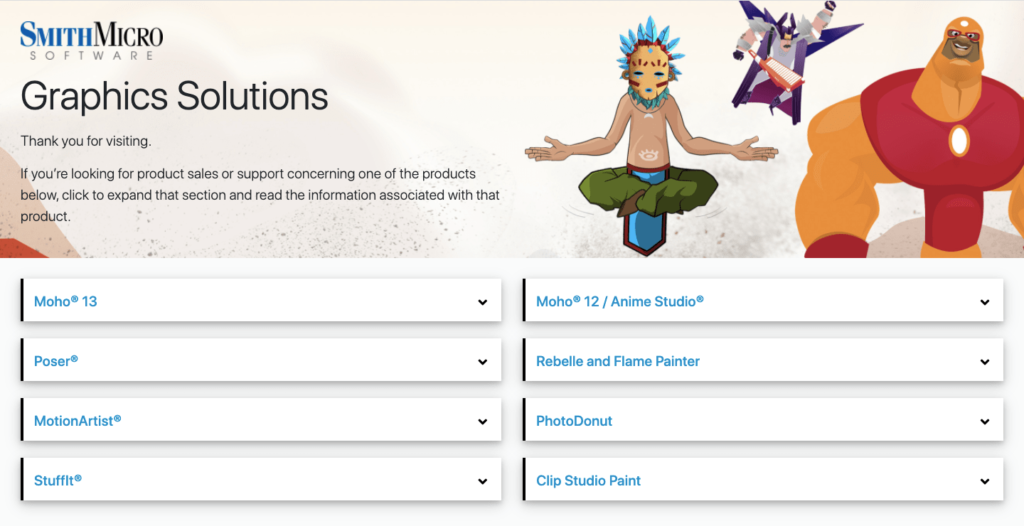 This program will help you bring different elements of your video to life, including text. This is a powerful tool for motion graphics that has an intuitive interface and can be used to create different types of animations. This app features various 3D effects and advanced camera options.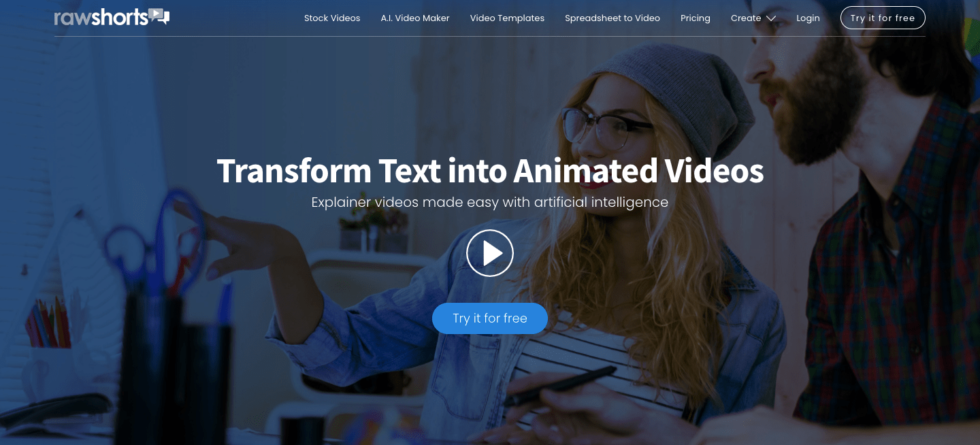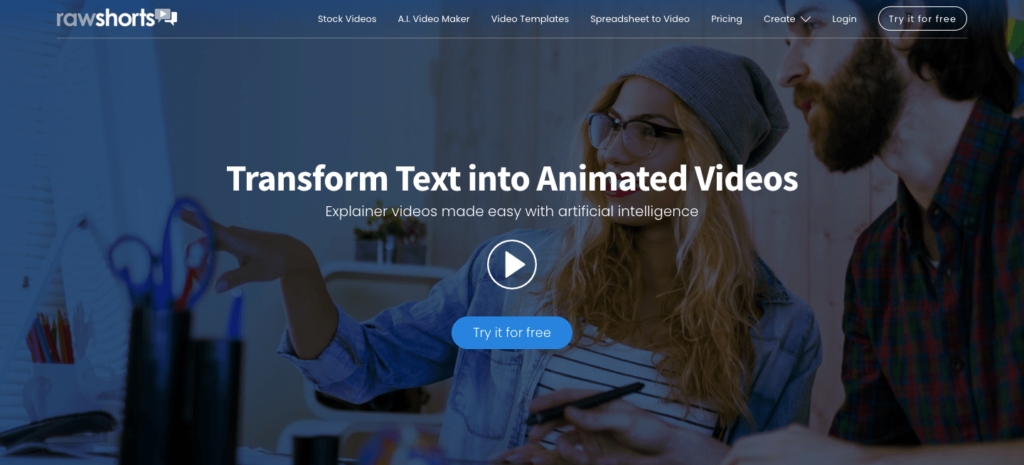 This is one of the simplest animation tools that enable you to create amazing videos in just a few minutes.
It includes many templates, so you can easily select one that meets your objectives and customize it by adding transitions, media, text, etc.
This app has an intuitive drag-and-drop interface, and it will help you create many different kinds of explainer videos.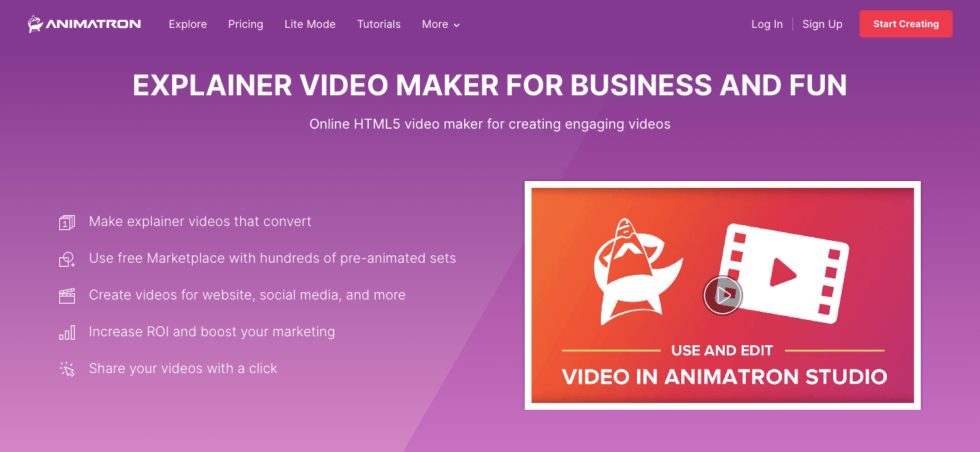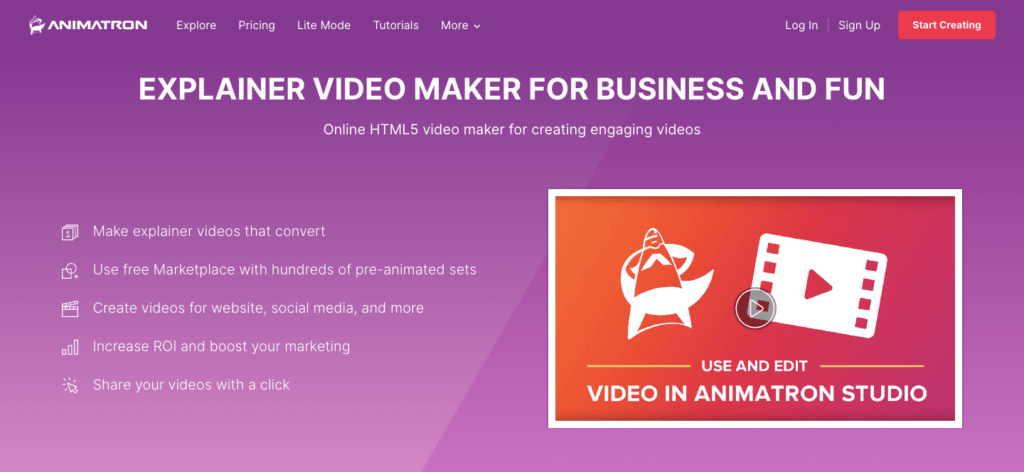 This app features many backgrounds, props, and pre-animated characters so you can quickly compose an explainer video and then adjust it to your needs. All sets and characters are editable.
You can also share your Animatron videos and embed them on any blog or website.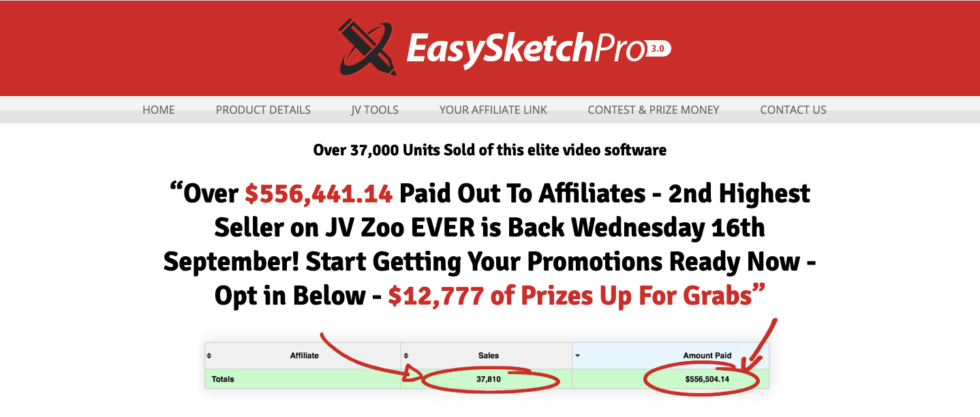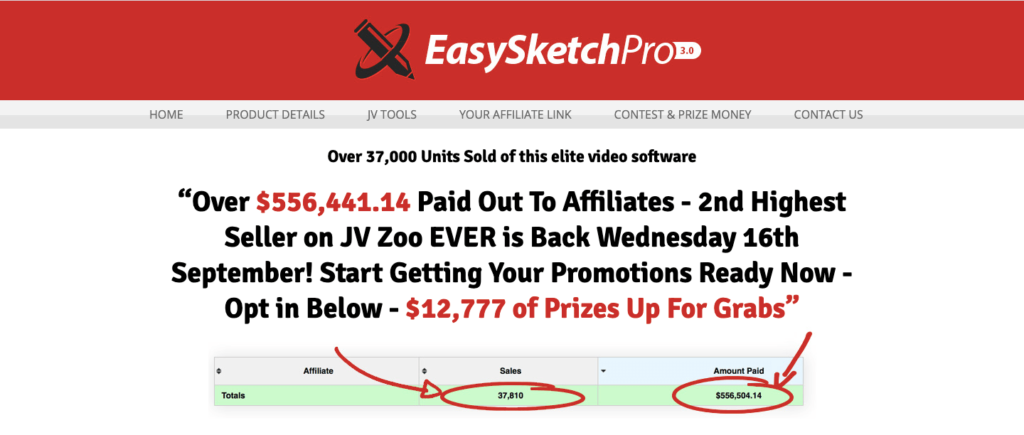 This is another app that includes all the necessary elements for the best explainer videos.
There are 500 icons, different color options, fonts, etc. You can customize your videos and add webinar registration forms. It even lets you use mp3 tracks from Soundcloud in your videos.



Toonly is very neat explainer video software. It's quite versatile with its own cartoonish style. The drag and drop function makes it easy to create scenes and animations. Toonly doesn't use any stock photos or videos, all of the designs are unique and their own.
Toonly also provides a lot of how-to guides.
Easy-to-learn explainer video software with a rich assortment of elements, backgrounds, and animation effects. Visme provides a "brand kit" which contains your brand assets such as logo, typography, color palette, and more.
Visme is fit for both, seasoned designers and complete novices.
Vyond is another video editing tool where you can create amazing explainer videos. Highly customizable custom characters make Vyond great explainer video software. Facial expressions, outfits, skin color, and more options.
You can add additional cameras to each scene for unique movements.
Moovly is a versatile explainer video software. They provide a high quantity of high-definition videos and templates. Templates are easy and quick to edit so it's simple to create a video in just a few minutes.
Moovly is quite advanced and provides a lot of options a professional video editor would.
Cloud-based explainer video software for more advanced users. Wideo provides a time-line editor and you can create more complex movements and motions for elements. You can either edit existing templates or create new ones.
The 20+ Explainer Video Examples





This video opens with animation, so it doesn't seem to be different from many other explanation videos. However, this animated short switches to live-action seamlessly.
Animated elements keep appearing next to real objects, and they look absolutely natural – even someone dressed as a shark doesn't distract us from the informative component of the video. If you want to make a creative video, combining different approaches is always a great idea.





This animation is very memorable and engaging because it's not only informative but also beautifully executed.
2D animation creates a sense of depth so it looks similar to a 3D video. Besides, this video has a great set of characters that make it even more memorable.


Vibrant colors and 3D animation make this video very fun to watch, whilst an isometric design makes it memorable. A screen of a smartphone turns into a city, where different corners of streets represent different applications. This approach makes the video interesting and informative.





Workflow decided to tell the story of its brand and explain what it does by using claymation: cute characters made of playdough are placed on a desk, and their stories perfectly illustrate the company's message. This video is very engaging and fun to watch.

What's more, claymation makes this brand appear more approachable and authentic.





Animation enables you to create characters that correspond to your brand image. Here we see a cute cat with its owner: perfect characters for a video about Purina cat food. This is a great example of a video that is based on 2D animation. It's simple, yet enjoyable, and it perfectly fulfills its purpose.





This animation is entertaining and fun. The animation moves horizontally as elements appear on the screen. Thanks to this simple yet effective approach, the video communicates a lot of information in the most digestible way possible. Ahrefs even created two versions of this explainer video: with and without a voiceover.


Unlike the other explainer videos, this one isn't a marketing video. It's an educational explainer video that demonstrates the way sunscreen works. The best thing about this video is its creative approach to animation and trendy color palette.



This explainer video is more journalistic than promotional, but it can give you some inspiration in terms of design.
It's inspired by illustrations from the 70s and, by adding bright colors, McDonald's makes it memorable.


This is yet another great example of how different approaches can be combined to create engaging and good-looking videos.
Live-action videos perfectly complement 3D designs, and these 3D visuals stand out thanks to 2D elements.
This video gets a thumbs-up for creativity. Relying on animation, it makes wooden balls turn into digital code.
The result is a video that looks very realistic and immediately grabs attention.
Wrapping Up
Explainer videos are a great marketing tool that can serve multiple purposes at once.
Not only can they educate your audience, but they also have the power to demonstrate the advantages of your products and services.
What's more, they're relatively cheap to produce, and can also help you save some customer support costs.
We hope that our pick of the best explainer video software and examples will provide you with inspiration. Follow our tips to create great videos that attract people to your brand, increase conversions and enhance your brand authority.
And if you want some help with creating your next explainer video, make sure to reach out to Klint Marketing.